November 22, 2022
Categories:
Big Box Retail & Malls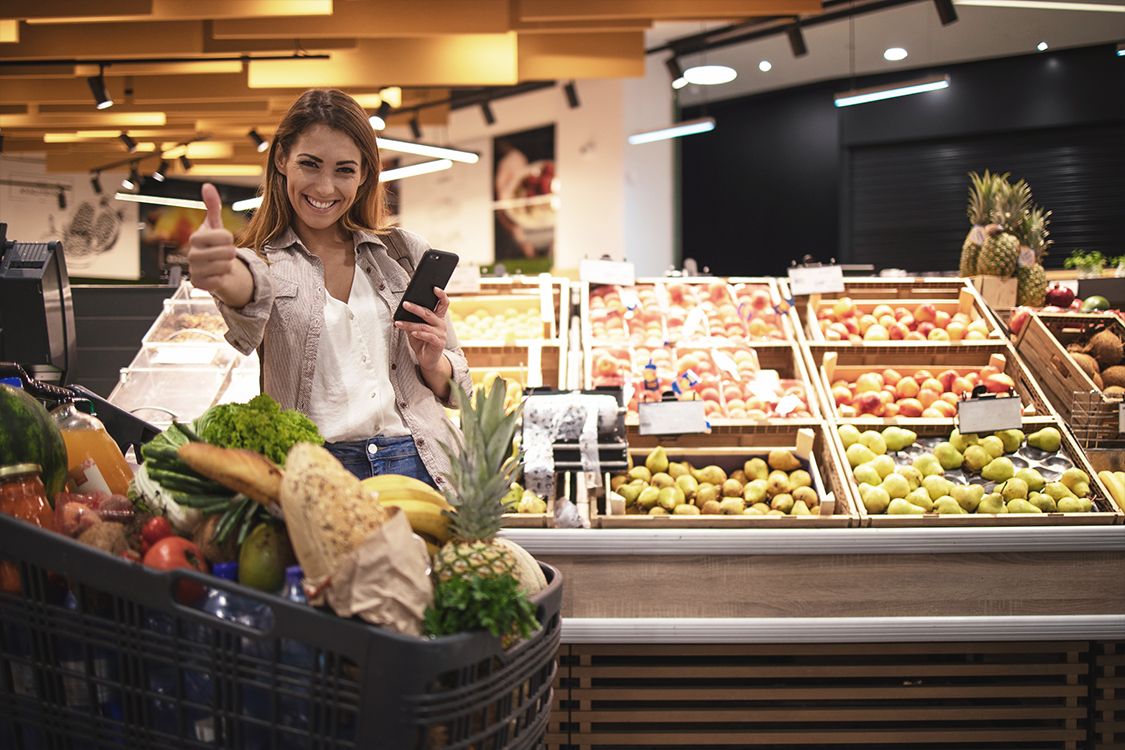 You may have heard of grocery store indoor mapping. But do you understand what indoor maps are and why they are beneficial? To help, let's imagine a familiar scenario:
A shopper enters your supermarket and wanders through the aisles adding items to their cart. They want to try a new recipe and realize they're unfamiliar with one of the ingredients on the list. Not knowing where to find it, they see one of your workers in the distance and asks for help. Your employee responds with an unsure: "Try aisle five."
The shopper does not find the ingredient and heads for the checkout. On the way, an employee is handing out coupons for muffins the shopper likes. But at this point, they just want to go home. They end up paying and leaving the store, with no recipe ingredient, no coupon, and no muffins.
This scenario reveals multiple pain points shoppers can experience when visiting a supermarket.
Up to now, we've outlined how a shopping experience can go wrong. But there are many ways it can go right. Starting with a grocery store digital map!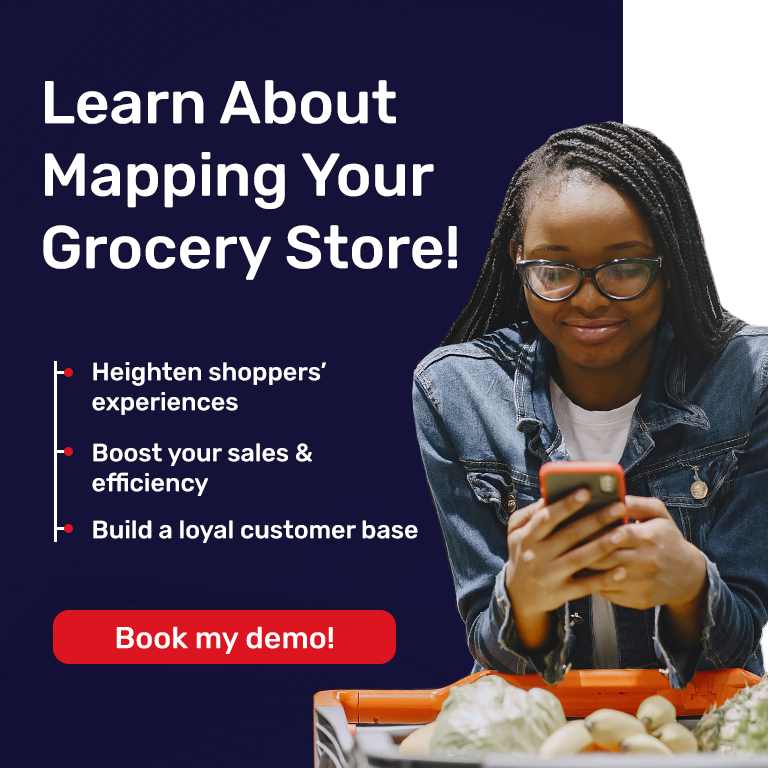 How Can a Grocery Store Indoor Mapping Benefit Your Store?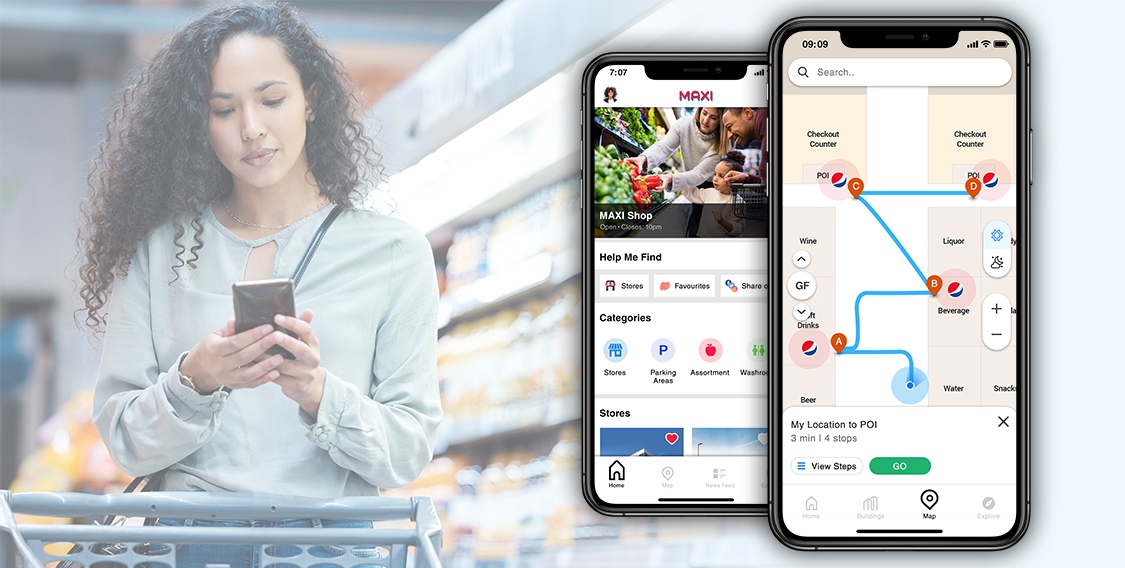 A grocery store indoor map can help solve a lot of these pain points to make their experience more enjoyable.
A grocery store indoor map is an interactive digital representation of the store. A map shows the store layout and where each product is located. Customers benefit from store maps, and employees and store managers can use this tool to make the store more efficient.
Improved Customer Experience
Imagine that same shopper entering your store and typing their list into your app on their phone. With a click of a button, the app shows where each item is located and how to get there. Clicking "navigate" takes them from one end of the store to the other without missing a beat. Deals, promotions, and coupons are displayed in the shopper's digital list. The shopper feels empowered and successful in your store.
Increased Staff Efficiency and Knowledge
With more shoppers finding items on their own, employees are free to stock shelves, clean, provide samples and recommend products. Employees using a variation of the digital map can view inventory and shelf information. This data offers insights to employees about optimal product placement based on heat map tracking. Busy areas are highlighted, so product displays can be moved to the hot spots. In addition, employees with the app are able to quickly help customers who have product location questions.
Other Benefits Include:
Inventory Maintenance. A digital app can help employees check and maintain inventory, creating a more organized store and faster product count.
Real-Time Product Replenishment. In real-time, employees can see how many products are on the shelves and re-stock them when necessary.
Online Order Filling. When gathering and packing online orders, employees can save time looking for the requested products. Staff can take the quickest route to find the entire order effortlessly.
Gain Deep Insights and Analytics
Digital maps track where shoppers spend most of their time in your store. In addition, data can be gathered about frequently searched items and length of visit. Purchasing patterns can also be tracked to determine how well a digital promotion or campaign is performing.
These powerful metrics help store management make better business decisions and improve the customer experience.
With the right mapping software, all this is possible!
Benefits and Advantages of Digital Store Maps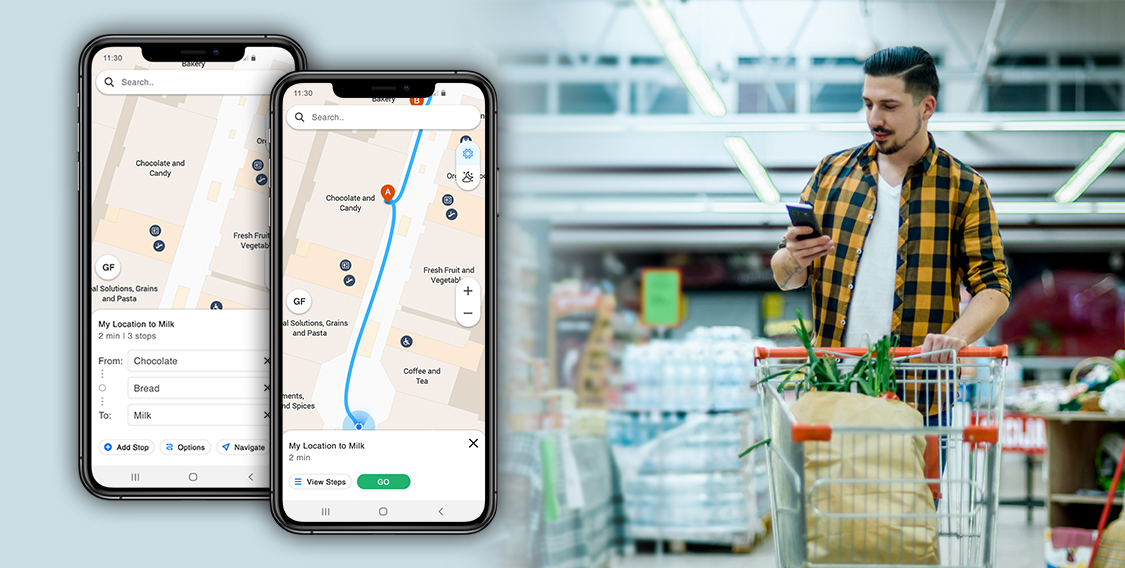 There are multiple benefits and advantages to implementing digital store maps. Listed below are just a few.
Benefits for the Customer:
Builds Customer Loyalty. People often do their shopping after work and are tired. Digital mapping can lessen some of the burdens of shopping and turn a chore into something efficient and even enjoyable that they'll return for.
Save Time. The list-based multi-point navigation helps shoppers move through the store quickly, saving valuable time.
Saves Money. Offers, coupons, and rewards can be easily accessed on any device to easily save money and maximize their shopping dollars.
Benefits for the Retailer:
Shopper Trajectories. Rich analytics help management gain insights into visitor flow in order to optimize shop layout.
Brand Development. A digital store map featuring store branding builds the store brand as a cutting-edge, proactive retailer.
Increased Efficiency. Having deep knowledge of shopper movements and product inventory creates empowered staff and efficiently runs location.
Boosted Sales. Digital targeted ads sent directly to shoppers' phones will encourage them to buy items they may not have considered before.
Above all, digital mapping will succeed with retailers who are passionate about adopting new technologies to improve operations. And when employees feel supported and have access to tools that help them do their jobs better, everyone wins.
Who Can Help Create a Grocery Store Indoor Navigation System?
If these benefits sound valuable to you, you might be wondering how to begin implementing a navigation system. First, it's best to consult an expert in location technology services. Working with a company that has experience calibrating large areas and digitizing floor plans can make a world of difference. An expert in the field will eliminate errors and issues.
Mapsted is a world leader in indoor navigation. Clients from around the world benefit from the company's cutting-edge indoor maps and real-time location analytics. Mapsted's patented technology offers 1-3 meter accuracy without the need for the additional hardware typical of most indoor navigation systems.
When you do your research, you will realize that a lot of companies require Bluetooth beacons, Wi-Fi, or UWB. Mapsted's world-class technology eliminates this additional requirement and cost while still providing the most precise positioning available.
Once Mapsted maps and calibrates your store, you will have access to a dashboard containing all store data. Heat maps and footfall traffic will gather insights into popular store areas as well as dwell times. Customizable widgets on your dashboard can intuitively display product information, including bestsellers and inventory.
A Mapsted team member can tailor your store's analytics to align with your goals. After setup, you can easily modify and update Mapsted's user-friendly software. If your store expands, Mapsted can easily scale your maps. Store management can make product and aisle placement changes to the supermarket map quickly and accurately.
Mapping Your Store's Future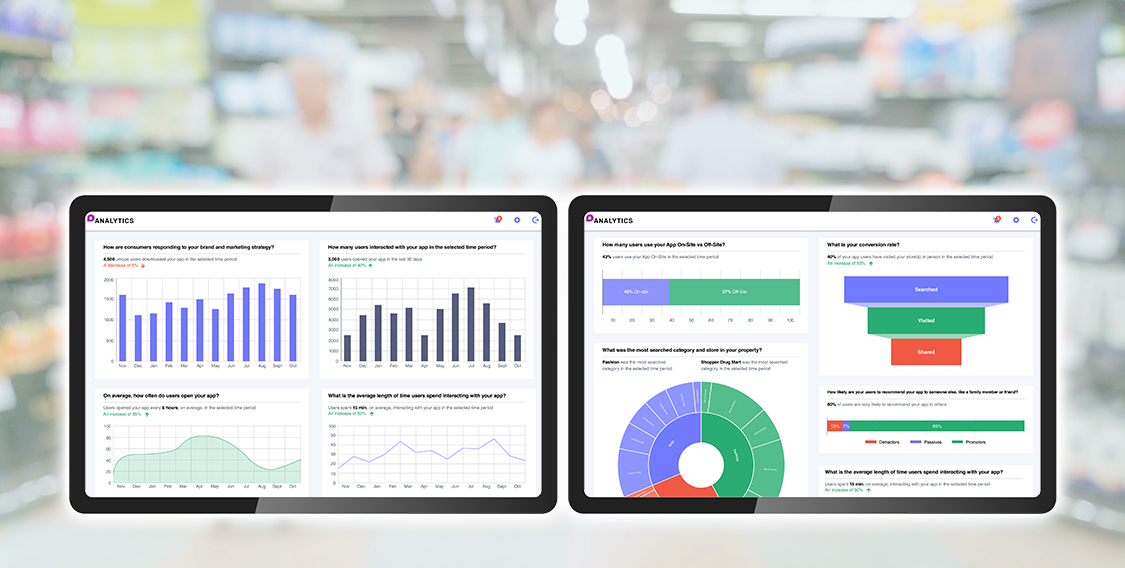 In summary, improving your supermarket's efficiency comes down to the quality of the technology you implement. As discussed, the benefits of an intelligent indoor mapping application are endless.
Firstly, by providing a better customer experience your store will generate a positive return on investment.
Secondly, employees will be more efficient when their work isn't interrupted by customer inquiries. Employees will be able to complete higher-priority tasks. Customers have the independence and confidence to find what they need on their own.
And thirdly, managers can keep track of store operations and campaigns. They can visualize how certain products and displays are performing and make educated decisions to improve areas in need.
In short, with so many stores turning to online shopping, brick-and-mortar grocery stores would be wise to keep up. Grocery store indoor mapping with state-of-the-art navigation will keep your shoppers happy and coming back.
Frequently Asked Questions
Q1. What is grocery store indoor mapping?
Ans. Grocery store indoor mapping is a digital map of your shop. Every product is laid out exactly where you can find it in the store.
Q2. What technologies are used for indoor mapping?
Ans. Beacons, Wi-Fi, and RFID are commonly used to understand the real-time position of people or devices. Mapsted has a unique patented technology that does not require any hardware to understand real-time positioning.
Q3. How do you create a grocery store indoor map?
Ans. Use an innovative location services company such as Mapsted to integrate a digital floor plan of your store with a user-friendly application. Mapsted provides fully responsive applications for mobile, web, and kiosks.
Q4. How accurate are indoor maps?
Q5. What benefits do supermarket maps provide?
Ans. Product information and deals, a shopping list builder, and optimized routing so that shoppers and employees can navigate store layouts easily and efficiently.