October 05, 2020
Categories:
Universities & Colleges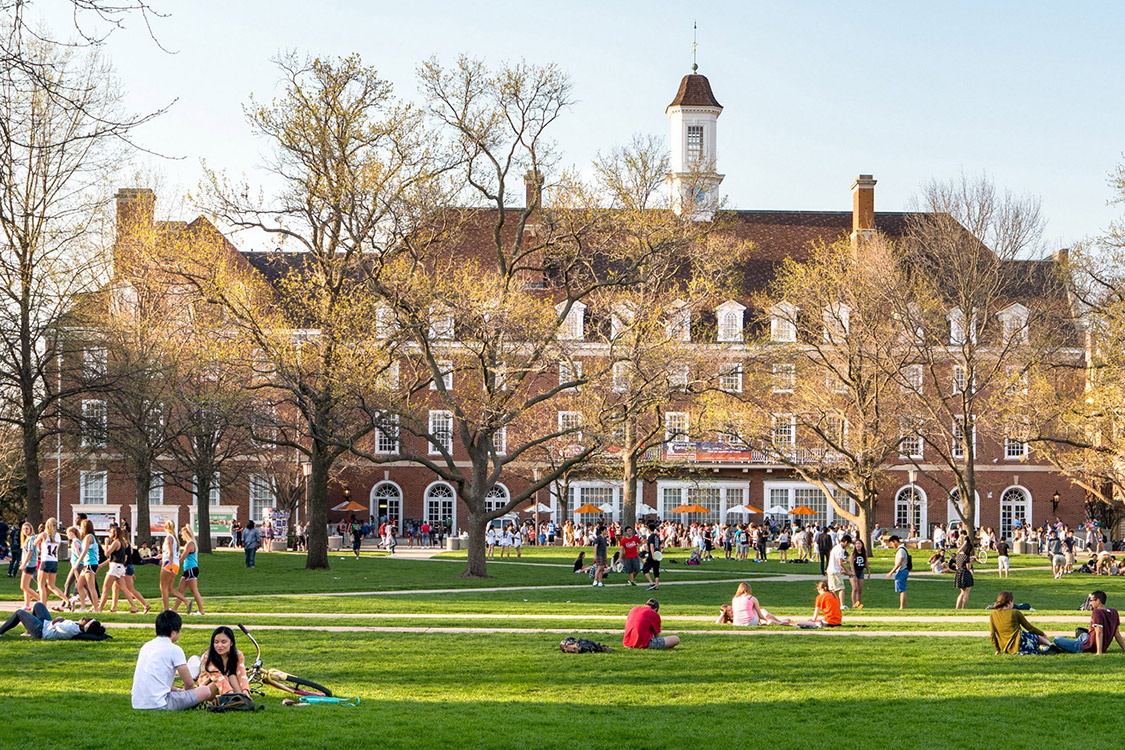 Universities have plenty of signage directing students where to go, and they also have information desks where students can ask about the latest goings-on around campus. Plus, campus events like games and concerts are also advertised regularly. So, why would a school need digital hardware free location solution? And why should these solutions be hardware-free?
For one, universities still haven't found a way to give students and visitors that stress-free campus experience they deserve – outside of the classroom that is. We all know schoolwork will always be stressful. For another, universities are generally large and complex properties.
Top 3 reasons why large university campuses need a hardware-free location solution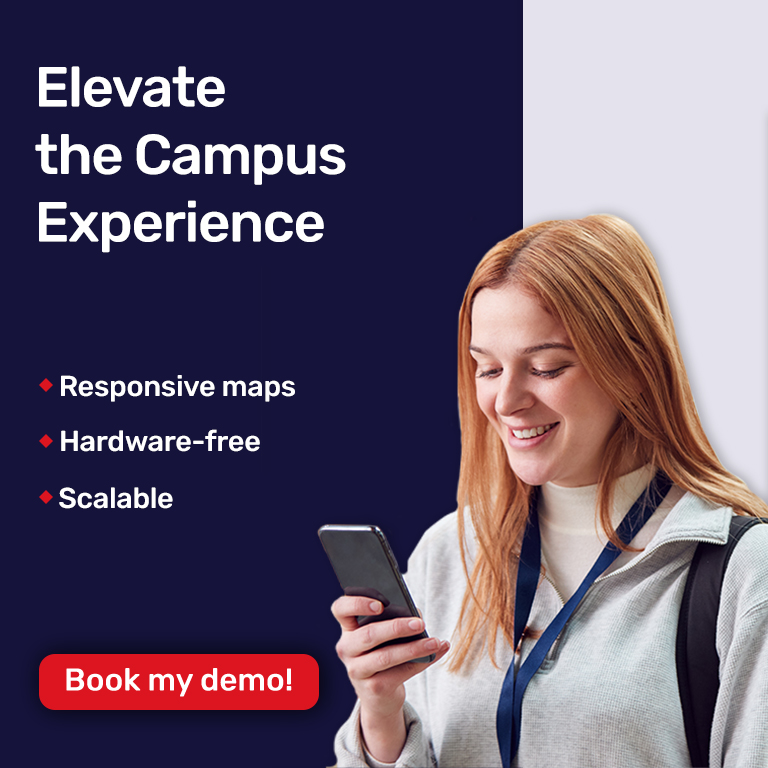 1. Enhance the university experience for all students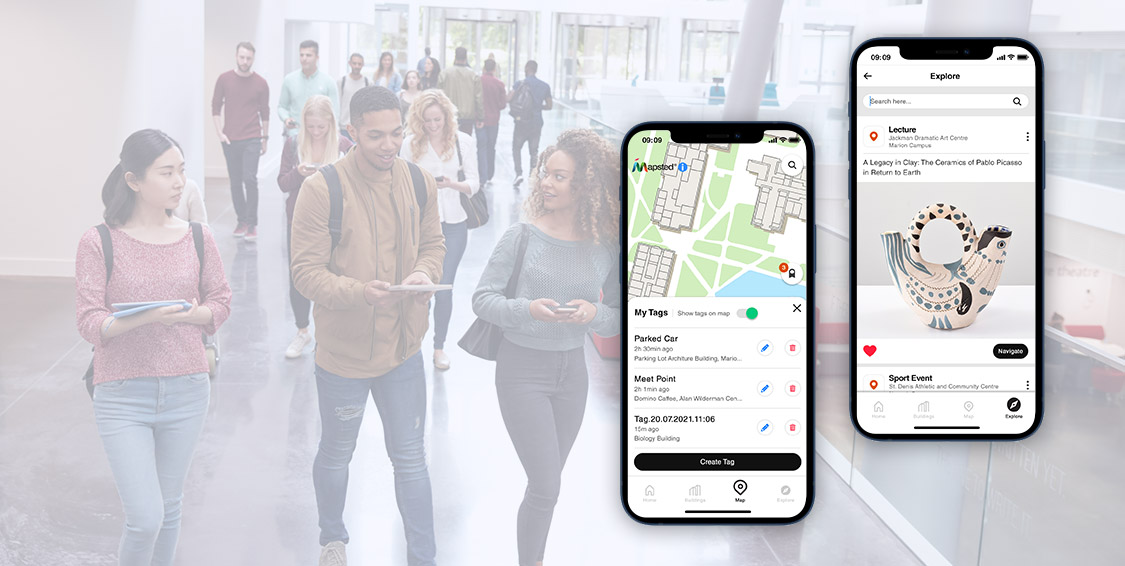 One of the biggest disappointments a student can experience during university is being left out of an event.
A large reason why so many students don't attend extracurricular events is that they simply don't know about them! With a hardware-free location solution for large campuses, students can receive location-based notifications about events taking place around them on campus. For example, if a student is walking past the auditorium and there's a play going on that night, the student will receive a push notification on their smartphone letting them know about that event. The student will also be able to get directions to that event when it's time to attend. 
2. Navigate seamlessly from indoors to outdoors…and back again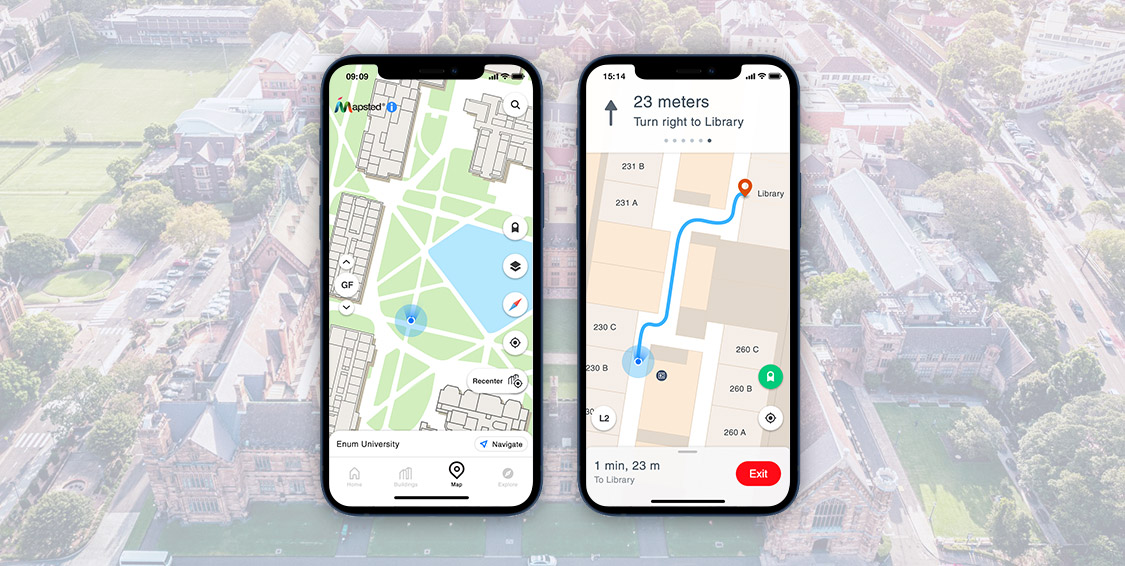 Campuses are made of multiple buildings. This means it's inevitable for a student to have to walk outside to get to their desired classroom. But, on a large campus, the buildings themselves are quite big and many students need assistance while inside too. Traditional wayfinding systems are compromised as soon as a user steps indoors. Students often lose signal, due to barriers such as walls or large objects. So, their traditional GPS is only useful for guiding them to the door. Having a hardware-free location solution will allow students to navigate effortlessly outdoors, and then directly to their classroom indoors. It will even guide them from one indoor building to another on the other side of campus.
3. Improve emergency and accessibility planning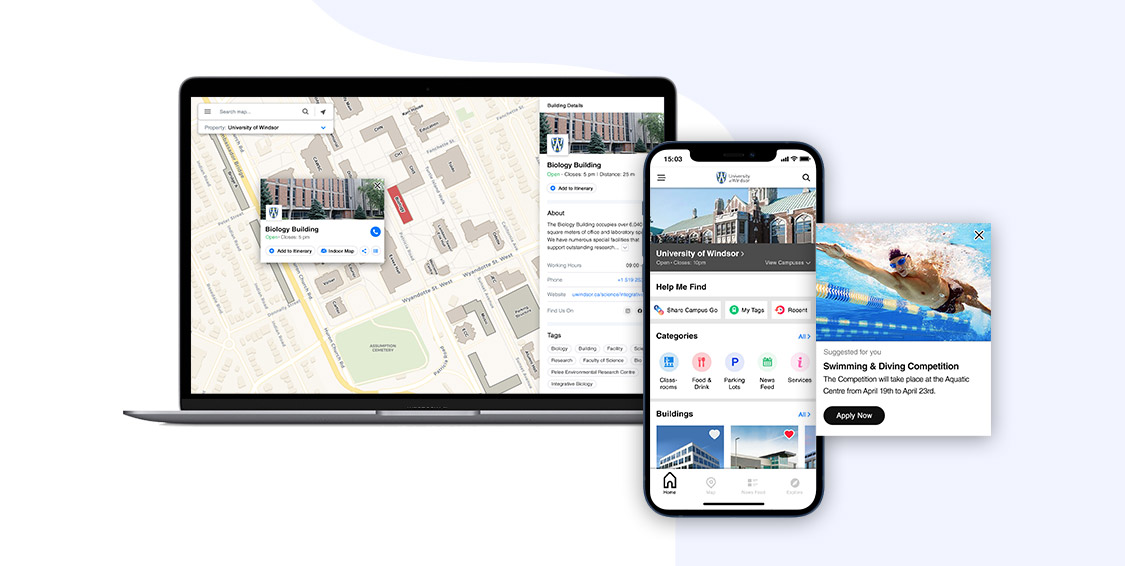 Obviously, no one ever wants an emergency, but CampusGo allows emergency planning for students, visitors, faculty, and staff. It's no secret that in 2020, a large emphasis has been put on safety as the crime rates continue to rise seemingly with no solution in sight. Between 2001 and 2018 the overall number of reported on-campus crimes increased by 6 percent.
In the event of an emergency, a hardware-free location solution will provide real-time information so that everyone can move quickly and stay safe. CampusGo lets users plan their emergency routes specifically around their needs. If they need ramps for wheelchairs, CampusGo will guide them on routes where ramps are available. Having a hardware-free location solution ensures that when it's absolutely necessary to escape a building, you'll always have a way and you won't have to worry about your smartphone losing connection. Turn-by-turn directions and detailed map images will help everyone escape harm.
Simply put, implementing a hardware-free location solution, such as Mapsted's CampusGo, on a large campus will ensure everyone who experiences the campus is relieved of unnecessary stress and maximizes their time on campus. 
Frequently Asked Questions
Q1. How long does it take to set up an indoor navigation system on campus?
Ans. Typically it will take a day to calibrate your property using Mapsted's calibration software. Once the property has been properly calibrated it can be equipped with our hardware-free navigation system.
Q2. Do students have to download an app to access campus navigation?
Ans. CampusGO is an app built specifically for campus navigation and notifications. It is preferred that students and staff have the app installed so they can get the most out of all the features it has to offer. There are ways to access navigation without the app though, like scanning a QR code for directions that they can close afterward.
Q3. Can I integrate indoor maps with my own application?
Ans. Mapsted offers integration on a case-by-case basis. Our SDK is also available if you wish to create your own indoor maps.
Q4. How does a digital indoor map make my universities safer?
Ans. An indoor map can be used to visualize areas that are prone to overcrowding and allow for better spacial planning, emergency response plans can be made and delivered in times of emergency showing nearby exits and evacuation routes, as well as marking areas on the maps that are out of order or in need of maintenance.
Q5. Will blue-dot navigation work everywhere on campus?
Ans. Yes, blue-dot is capable of going indoors to outdoors and back again with seamless directions.