August 16, 2021
Categories:
Editors Picks
Featured
Most Popular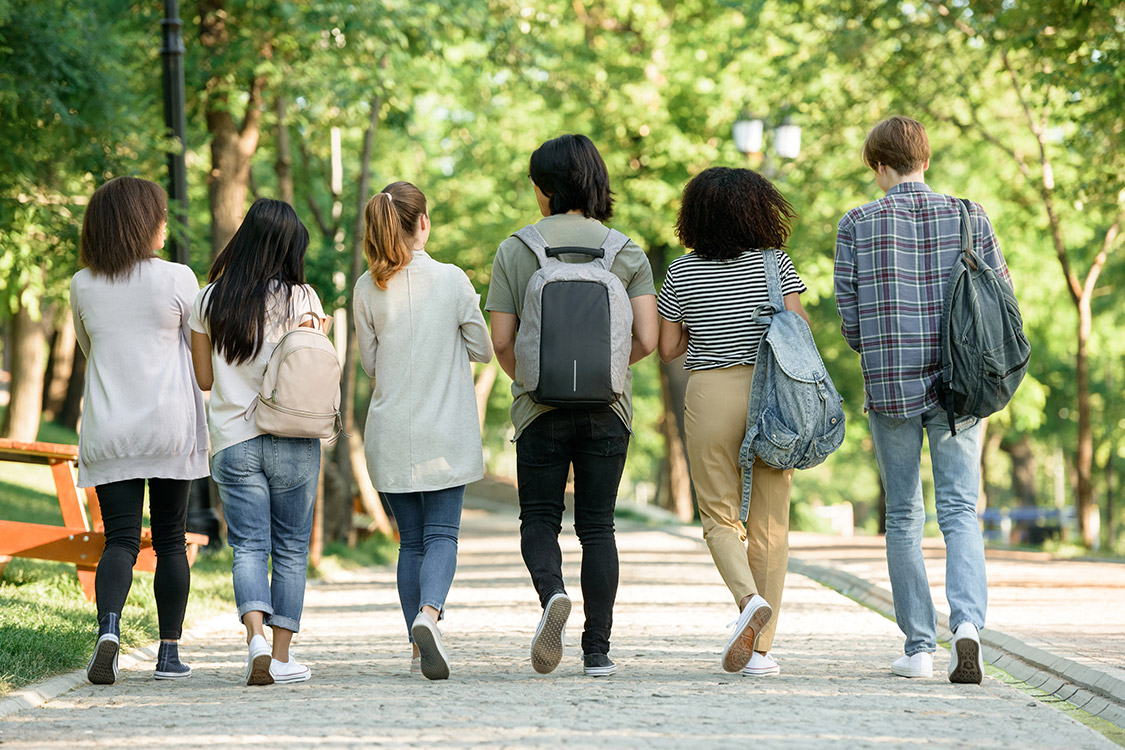 Lessons from the Last Academic Year will Help Guide the Fall Semester
COVID-19, the disease caused by the novel coronavirus, hit university campuses in the spring of 2020, forcing schools into intervention mode. The pandemic prompted many universities to send students home and shift classes online. More than a year into the pandemic and with the fall 2021 semester approaching, schools have more experience managing coronavirus concerns and greater clarity on how to balance student expectations and COVID-19 precautions. The advent of COVID-19 vaccines has prompted the rollback of more restrictive policies, offering students and universities alike the hope for a return to pre-pandemic times. While school responses vary, here's what students can expect from the university experience in the forthcoming semester.
University Officials Anticipate a Return to Normalcy
After a year where many students were stuck in front of computer screens or attending classes with limited capacity and social distancing measures in place, this fall should reflect a traditional university experience. "We are light years ahead of where we were last fall," says Preeti Malani, professor and chief health officer at the University of Michigan—Ann Arbor. "We're in a much better position to have a successful fall in terms of health and safety." While there likely will still be cases of COVID-19 on university campuses, Malani expects that those "will be a nuisance" that "shouldn't shut down business as usual."
Colleges will Incentivize Students to get Vaccinated
While many universities are mandating vaccines, others are simply encouraging students to get the jab. Incentives, which vary greatly by school, include free tuition or housing, meal plans, gaming consoles, computers, gift cards, campus apparel and other goodies. Given the cost of frequent COVID-19 testing and other efforts, experts note that offering such incentives for vaccination is cheaper than past measures implemented to contain the virus.
Unvaccinated Students will Likely have to Undergo More Testing
The convenience of not getting tested is another incentive for students to get vaccinated. Experts say those who haven't been vaccinated will likely be required to undergo testing more regularly than their vaccinated peers. Unvaccinated students are also at greater risk, experts say. "People who are not vaccinated are at risk, and they're about the only people that are at risk," Malani says. For those hesitant to get the vaccine due to limited cases of serious adverse effects such as heart issues or blood clots – and even rare deaths – she notes that "there's not zero risk with the vaccines, but the risk is negligible." Ultimately, she says the dangers of COVID-19 far outweigh the potential risks associated with the vaccines.
International Students May Need to be Vaccinated Upon Arrival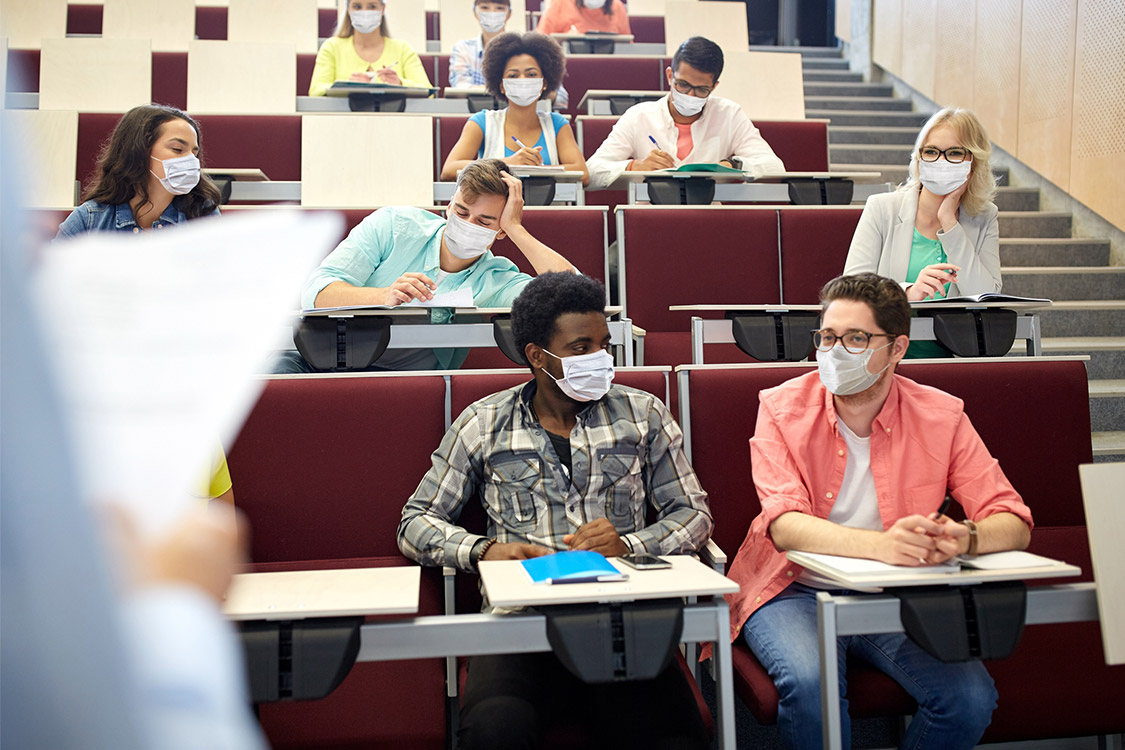 While the Moderna, Pfizer and Johnson & Johnson vaccines are well known in Canada and the U.S., numerous other vaccines are being deployed in other countries. But one challenge for universities is that not all vaccines are created equal in the eyes of the medical community and government agencies, which means international students may need to be vaccinated upon arrival in Canada or The U.S. even if they were inoculated in their home country.
COVID-19 Precautions will be Written into Student Codes of Conduct
Universities wrote COVID-19 precautions into codes of conduct in 2020, and students should expect the same for this academic year. Students who broke those rules last year faced suspension or other disciplinary action. "Violations of our COVID-19 protocols were handled according to the student code of conduct policies. We will do the same thing again this year, but we need to finalize those policies," Meade says. As universities release those codes of conduct heading into the fall semester, students should be aware of potential violations and the disciplinary action attached to prohibited behavior, which is likely to vary by school and the level of the offense.
Financial Aid Negotiations may be More Flexible
The pandemic disrupted multiple industries in the U.S. and abroad, prompting job losses that left many families reeling. A silver lining is that students may be able to get more financial aid due to their shifting economic circumstances as the financial fallout from COVID-19 continues more than a year into the pandemic.
Dining Halls and Dorms will Have Increased Capacity
Living on campus came with restrictions at many universities last year, with some offering only single-occupancy dorm rooms and others barring students from visiting other residence halls. Many campuses did away with buffet dining and shifted to grab-and-go options. Others required reservations for limited indoor dining. But now campus officials expect both dining and residence halls to return to capacity this fall. To help prevent COVID-19 issues, universities may require vaccines for students living in residence halls, with some limited exemptions. At the University of Michigan – where a vaccine mandate is in place for those who choose to live on campus – Malani expects around 95% of students living in residence halls to be inoculated against the coronavirus.
Universities will Follow the Traditional Academic Calendar
Many universities adjusted their traditional academic calendar last fall so students could end the semester and go home before Thanksgiving due to concerns about holiday travel and bringing COVID-19 back to campus. Similar travel concerns prompted some schools to cancel spring break and sprinkle in a few days off throughout the semester. But this year, the academic calendar is one of the components of university life that is expected to return to normal across higher education. Students should expect to follow a traditional academic calendar, complete with the typical breaks, assuming the semester is not disrupted by spiking COVID-19 cases.
Frequently Asked Questions
Q1. Are students satisfied with returning to campus?
Ans. According to those polled, 43% of students supported returning to campus because it would allow them to meet their peers. However, 38% were dissatisfied with their return to campus after COVID. Students at private non-profit colleges were the most contented.
Q2. What do students returning to campus want?
Ans. The majority of students desired a "university experience." This is because they miss their campus lives, where they could spend time with friends and interact with the faculty.
Q3. How did the pandemic influence change in higher education?
Ans. The pandemic influence came in as follows:
The classes have gone digital.
Students could attend classes whenever they wanted.
Global experts could teach classes without having to travel to a university.
Group interactions were simplified.
More innovative approaches to student evaluation were used.
Education without infrastructure became a reality
Q4. What changes in universities resulted from COVID-19?
Ans. Most students and faculty found it difficult to transition from offline to online learning. However, the change demonstrated how education could be made more accessible and interactive than previously.