March 18, 2021
Categories:
Most Popular
Technology Trends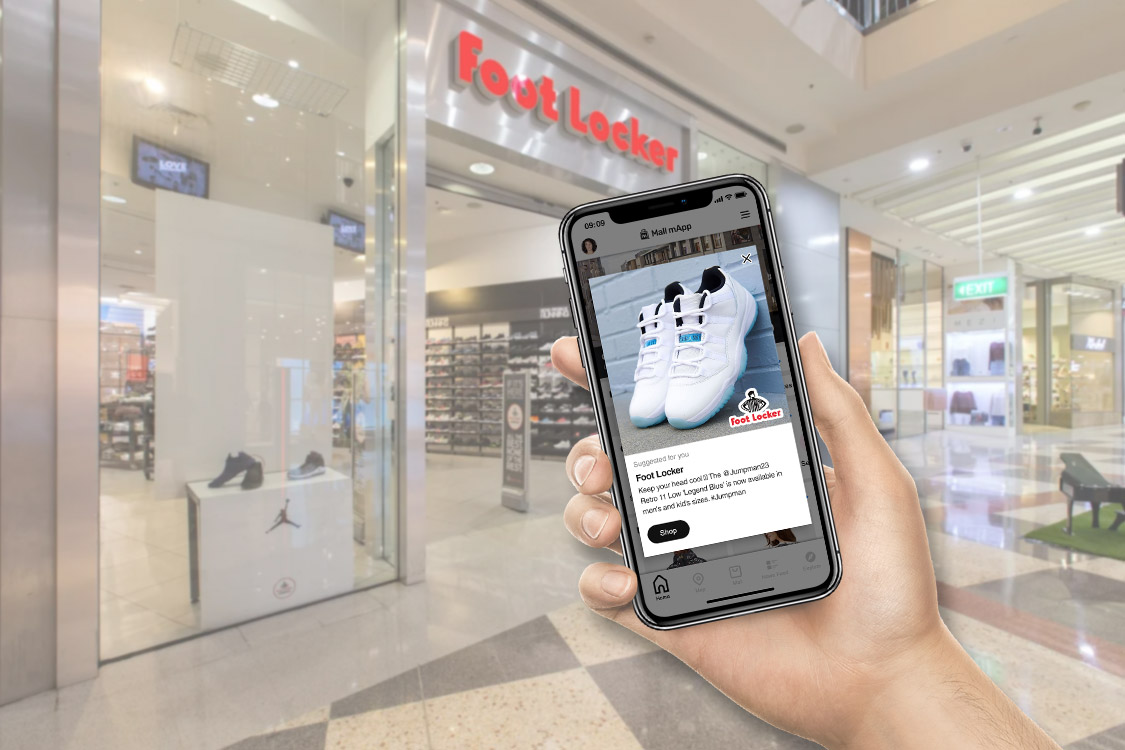 Proximity marketing is all about marketing to your ideal consumer at the right time and at the right place, with highly relevant and personalized notifications. It provides great results for businesses in combination with the right advertising strategies and tools.
Over the past 2 years, we have seen brands at malls and airports, enhancing customer experience using proximity marketing technologies. Marketing managers across various industries are now beginning to realize that proximity marketing offers enormous benefits beyond merely delivering coupons. These tools help in understanding the needs and want of customers. The notable patterns in buying behavior help complete the picture for brands that use them.
As we look further into 2023, due to COVID-19 we will see a reorganization of marketing strategies around this new technology. More importantly, with proximity marketing campaigns showcasing what's on sale, a paradigm change in consumers' perception will follow. It will reinforce the trust factor by emphasizing that it is the consumer who truly benefits from the technology.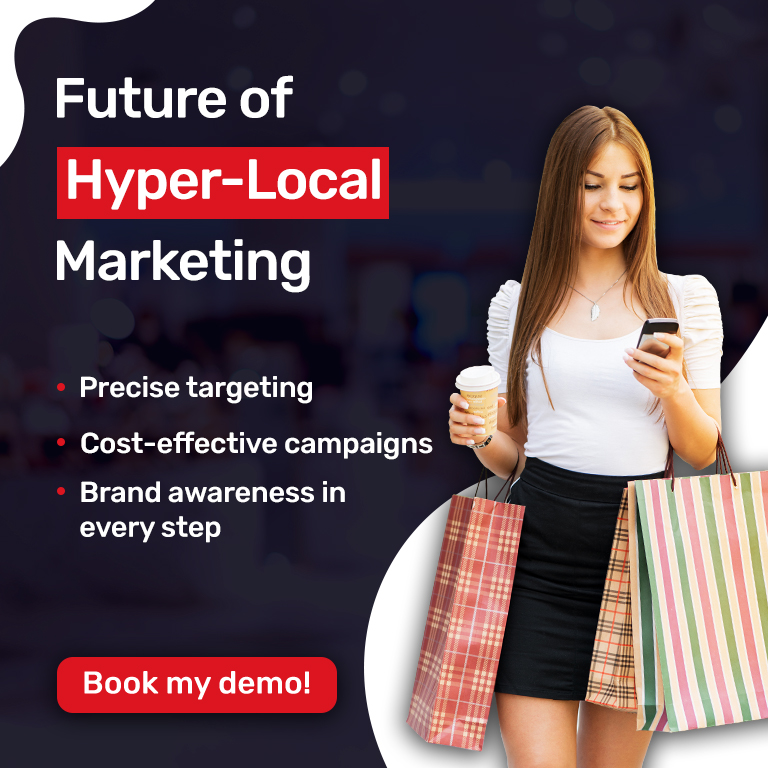 This article will cover the basics of proximity marketing, how it works, and what the future of this technology looks like. Also, we will peruse a few real-life examples of brands, thriving due to this technology.
What is Proximity Marketing
Also known as "proximity-based marketing" or "mobile proximity marketing", proximity marketing involves targeting potential consumers with personalized advertisements based on how near a consumer (or device) is to a specific location and enticing them to make a purchasing decision in the immediate future.
How Does Mobile Proximity Marketing Work?

Bluetooth proximity marketing involves setting up a Bluetooth-enabled mobile device at a particular spot within the range of the beacon and passing information in the form of text, images, or video via the respective mobile app. There are a number of must-haves required to employ this marketing strategy. They are:
The consumer should be using a Bluetooth-enabled mobile device at the location where the proximity marketing technology is being applied.
A beacon must be deployed in the area where the consumer is currently located, in order to send out and receive marketing messages or other information.
The targeted consumer should have downloaded the relevant mobile application and installed it on his or her phone that is capable of receiving push notifications. This can be your own brand app or the larger building app (For example a mall's map or a specific brand within the malls app).
Deploying Beacons for Proximity Marketing
When it comes to beacon deployment for proximity marketing, there are a number of factors to consider, starting from available power arrangements to choosing the right kind of beacon. Once the brand deploys a beacon in the spot chosen for promotion, the communication occurs in 3 easy steps:
Device detection: a beacon scans for Bluetooth-enabled mobile devices in its proximity range while it broadcasts its ID number (which is unique to a particular beacon in that location) at regular intervals. The proximity-aware mobile app will also carry a list of ID numbers of all the beacons that have been activated and will associate them with their location. Once the device matches a beacon's ID with the ID held on the proximity-aware mobile app, it lets the app know that the beacon is nearby.
Request for permission: for each Bluetooth-enabled mobile device detected within the proximity range of the beacon, it will send requests to consumers seeking permission to communicate with their mobile devices.
Upload Content: once the consumer grants permission, depending on how the app has been configured, it will then notify the consumer with an alert on the lock screen, displaying the corresponding message. Tapping on the message opens the app, at a screen displaying personalized marketing messages including text, images, audio, and video about products found at that sport chosen for the promotion or a complementary product found one aisle away.
What Does the Future have in Store For Proximity-Based Marketing?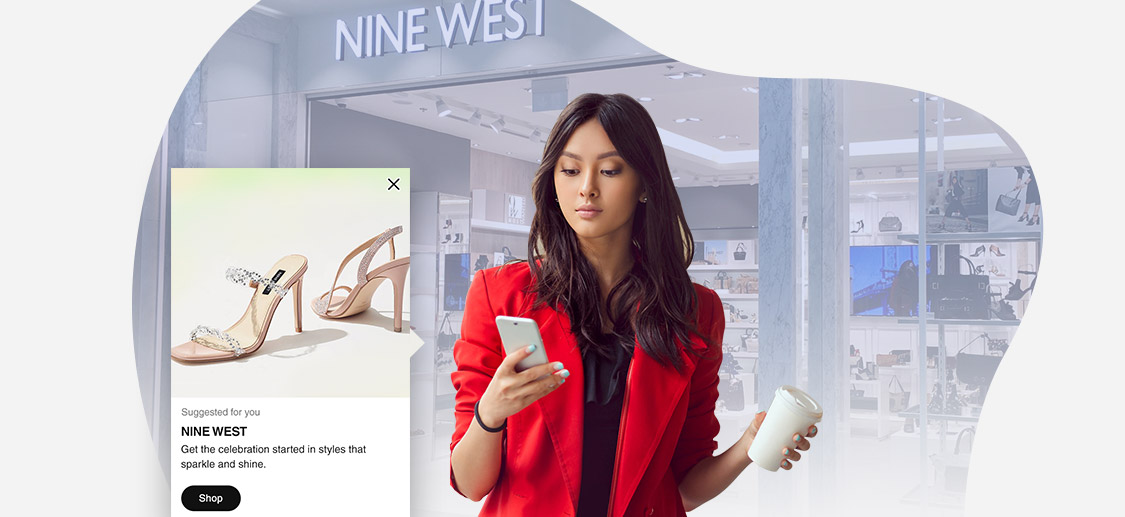 As proximity marketing gains momentum we will see brands go on to use beacons, NFC and QR Codes. Why? To gather a rich collection of consumer data will enable brands to communicate better with their customers resulting in a positive impact on the bottom line.
Here are real-world proximity marketing examples of retail brands nailing it with their campaigns.
1. Eat
Eat, the food-to-go chain joined hands with Weve's beacon-enabled consumer loyalty app, Pouch. The app was designed to store a retailer's loyalty cards and push out offers to customers. This partnership came in as an effort to overhaul the in-store and online experience. Eat touted this move as a "strategic pillar" in its communications. It allowed the company to access more information about customer behavior and drive business intelligence to make precise decisions about how consumer behavior can be influenced.
2. Mcdonald's
McDonald's sought to enhance personal relationships with customers as well as promote a new line of coffee-flavored beverages by leveraging a new proximity marketing strategy via beacons at its 15 cafés in Istanbul. As a part of this program, the chain tapped a popular Turkish loyalty app called Shopping Genie, to target customers while they were around the premises of a local McD Café. Customers got mobile coupons, via the app, which enticed them to purchase a coffee and receive a beverage from the new drink line for free. This proximity marketing campaign via beacons helped McDonald's achieve a 20% conversion rate with 30% of users who received the promotion.
3. Walmart
Walmart launched a unique iBeacon trial in partnership with GE. The retail giant used GE light bulbs to house beacons and send push notifications of specials and discount coupons to in-store customers. These beacon-equipped LED bulbs can track shoppers within a store by using the beacons hidden inside them. This eliminated the need for such stores to buy separate beacon-related hardware.
4. Meadowhall
In Sheffield, UK, Meadowhall Shopping Center used iBeacon technology to gamify the Ladies' Night event with brands providing offers, discounts, freebies, and prize giveaways. Many retailers such as Hotel Chocolat, Krispy Kreme, Cath Kidston, and House of Fraser, participated in the event. Customers had to download Meadowhall's beacon-enabled app to receive a notification on their smartphone whenever they came into range of a beacon. The event was highly successful as it saw more than 500 app downloads within the first three hours, with over 500 offers redeemed. All 120 hotspot offers were redeemed within the first 52 minutes of the event. Meadowhall also won the Purple Apple Merit Award for strategic marketing for using 'groundbreaking' mobile phone beacons.
5. Best Buy
Best Buy implemented a beacon strategy to help boost sales and improve the personalization of the experience. The retail giant chose to use their own application as well as the Shopkick retailing app to offer rewards to shoppers, simply for stepping foot in the door. There wasn't much in-store promotion of products using beacons.
6. Hammerson
Hammerson rolled out beacons across their shopping centers to improve the personalization of consumers' shopping experiences. Their beacon-enabled Plus app was initially trialed at Les Terrasses du Port in Marseille and it ranked among the top 10 lifestyle apps in France. Presently, over 80,000 customers have downloaded the Plus app already and Hammerson has over 6,000 beacons situated throughout its shopping centers in the UK and France. The retail center insists on using the technology to send personalized offers to customers in specific locations at the center and also to understand how customers are moving around the centers.
7. Tesco
UK supermarket giant Tesco launched its "biggest trial" of iBeacon technology, in partnership with consumer goods company Unilever, by deploying beacons in 270 stores across London. They launched the 'Mpulse app' as a part of the Pink and Black marketing campaign. Once this app was downloaded, consumers received exclusive coupons for discounted Pink and Black Magnums directly to their phones when they passed by installed beacons in 270 Tesco Express stores.
8. Oscar Mayer
While most retailers were undertaking large-scale beacon deployments, Oscar Mayer worked out an interesting deal with the supermarkets which would allow them to place beacons at the deli counter. This location helps them convince shoppers to buy the specials of the week while waiting at the counter.
9. Amazon Go Store
Amazon, the retail giant started a new convenience store in Seattle, U.S. in Jan 2018. In a nutshell, Amazon Go is an 1800 sq. feet mini market filled with food and technology. They have deployed an array of cameras, beacons, and other proximity sensors to make the store one-of-a-kind. The USP of the store lies in the fact that there are no checkout lines. Beacons are used all over the store to monitor the commodities picked up and enhance customer engagement.
These stores have set the new gold standard for retailers across the world. Nike and Walmart are revamping their store strategies to match the new Go stores!
10. Neiman Marcus
Neiman Marcus, the high-end retail chain, piloted proximity marketing beacons at three stores—Austin, TX, Walnut Creek, CA, and San Antonio. Their focus was on promoting in-store events such as trunk shows, guest designers, book signings, and so on. The notifications would give out the time of the event and directions to the event happening on the day when a consumer is present at the store.
Closing Thoughts
The goal of proximity marketing is to enhance consumer experience by creating a journey within an enclosed area. They help in placing your targeted messages into shoppers phones via notification that is mainly triggered when they are nearby a product section or a PoI. You can roll out offers to increase their buying propensity. With the use of Mapsted's proximity marketing solution, it's only easier than before to achieve your marketing goals. You will be spending less of your time and effort converting the right customers.
Frequently Asked Questions
Q1. How does proximity marketing work?
Ans. In layman's terms, proximity marketing works by a person entering into a virtual parameter and receiving a digital message to their phone. This message can be a sale, promotion, or even hold additional information in regard to an event happening nearby.
Q2. Who uses proximity marketing?
Ans. Often, big brands use proximity marketing to entice a customer to make a purchase. They can track how often you visit a store and send you coupons or ads if they notice you haven't been in a while.
Q3. How does proximity marketing improve the shopper's experience?
Ans. Proximity marketing can prove very useful as it provides hyper-personalized messages that are of interest to the unique consumer. This reduces the time they spend searching and also can save them money.
Q4. What are the different types of proximity marketing?
Ans. Common uses include media distribution at concerts and social events, flights, hotel check-ins, and retail.
Q5. How effective is proximity marketing?
Ans. Proximity marketing can be very effective if done correctly. It is important to have a good understanding of your customer and their purchasing habits. Once you understand your customer, your business can improve its marketing strategy.