August 03, 2022
Categories:
Industry News
Technology Trends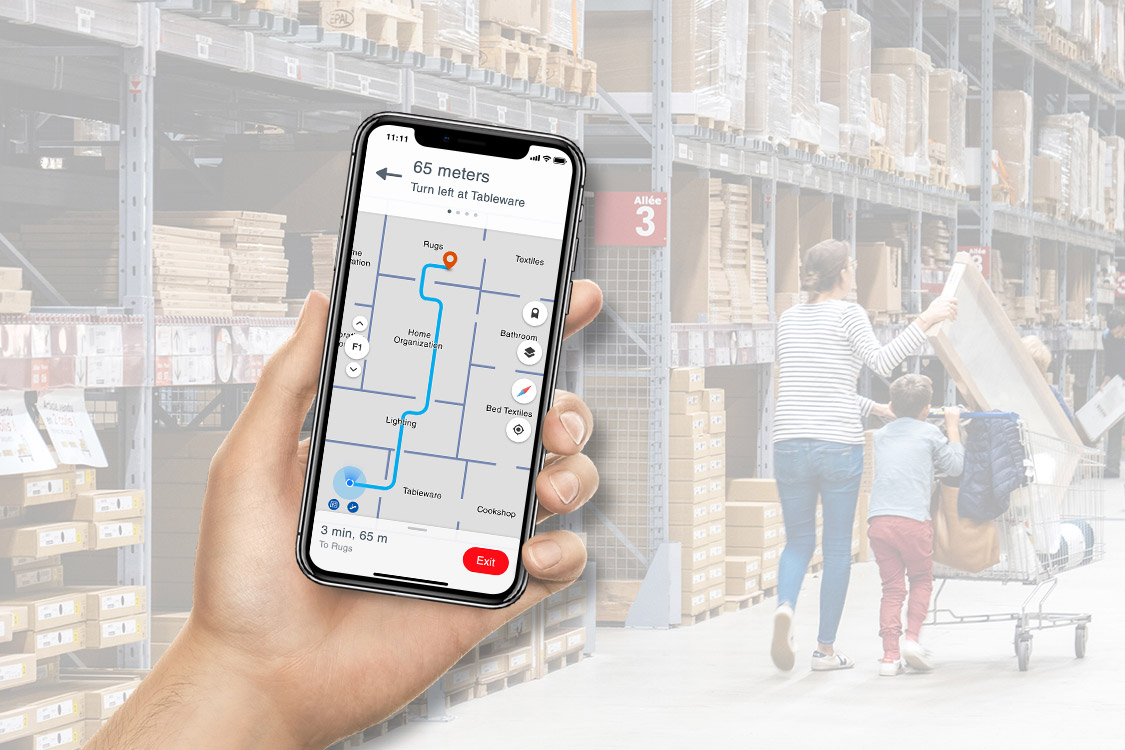 We've all heard of the term "data" in many situations from time to time and when it comes to business growth, data of all kinds can be of utmost importance. One of the most sought-after data-based innovations for physical businesses is indoor intelligence. With the help of an indoor intelligence company, many businesses are investing in finding ways to use indoor data for their growth.
Indoor location data can assist business owners in more effectively managing their customer and employee traffic by enabling them to learn the number of people that visit their stores or warehouses daily, the patterns of those visits, the proportion of new customers to those who are returning customers, the length and frequency of their visits, and even more actionable customer insights and conversion analyses.
In this blog, we're discussing indoor intelligence and why it is important for your business.
What Exactly is Indoor Intelligence?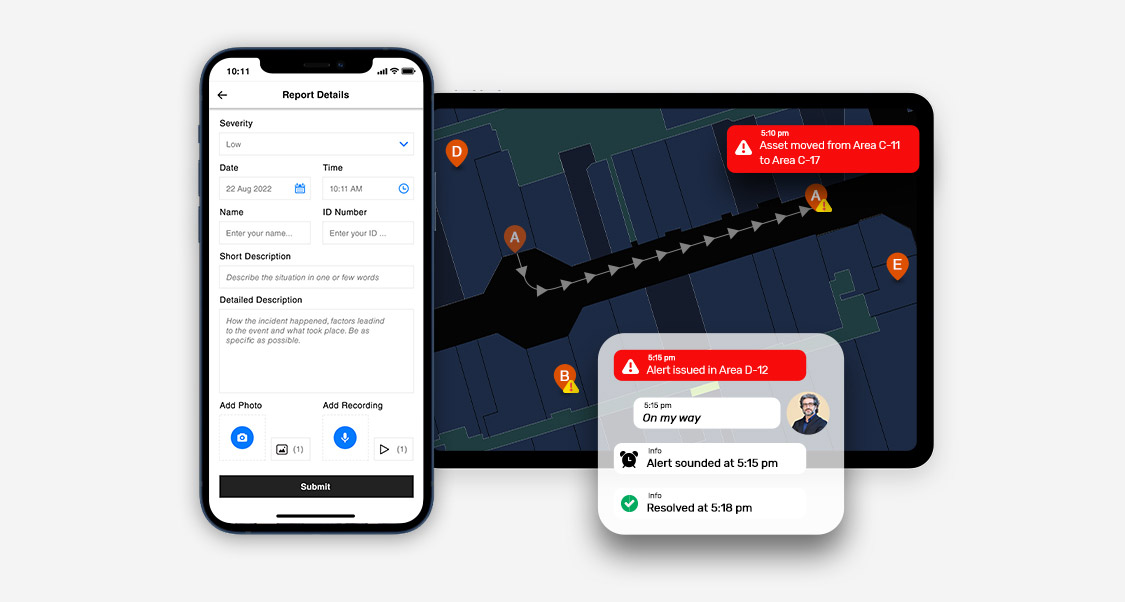 An indoor location intelligence system is the culmination of a process that incorporates raw location data with algorithms, machine learning, and social science research to arrive at its final form. Applied knowledge that can be used to support retailers' decisions about products and customers can be found in this area of research.
For every marketing and management department, it's important to know how people interact with and act within a physical location so they can better target their efforts. Data must be transformed into intelligence by applying machine learning and social sciences to provide meaning to the insights that have been gained. Indoor location intelligence is a very detailed concept and consists of several factors within it.
What is Indoor Intelligence Derived from?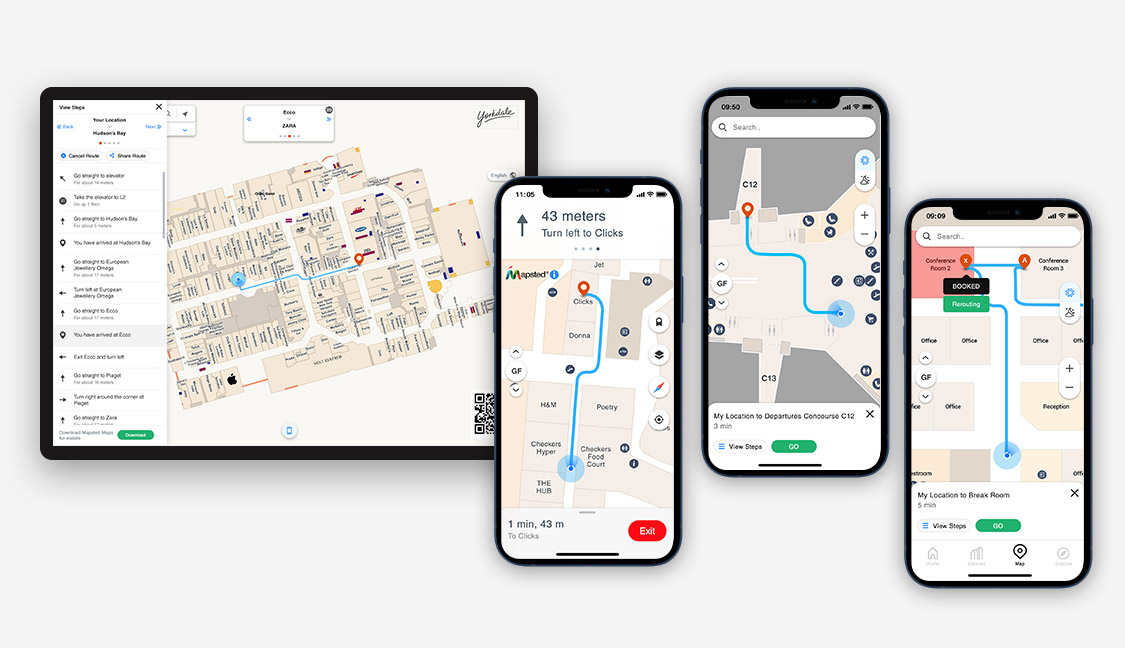 1. Indoor Maps
Indoor maps are an essential component of any IoT use case that takes place inside. The groundbreaking idea of indoor mapping involves visualizing an indoor location along with spatial data on a digital map that can be either 2D or 3D. Locating assets, providing navigation, or calculating population flow are all examples of use cases in which location information is critical.
The ability to display locations, people, and assets on a digital map enable the implementation of solutions such as indoor positioning and navigation. Companies can then use this information to improve their processes and efficiencies through the usage of indoor intelligence in a variety of ways.
2. Indoor Positioning
An indoor positioning system (IPS) is just a version of Google Maps that works indoors. With the help of smartphones, mobile devices, tracking tags, and other types of equipment, users of an indoor positioning system can precisely determine the location of persons or assets located inside of a structure. This is even more precise with the help of an indoor intelligence company.
The IPS technology can identify and track data regarding the location of a device by utilizing a range of sensors. Either the built-in sensors and radio receivers found in smartphones and other Internet of Things wearable devices, or radio frequency sensors that have been strategically placed across an indoor area can be utilized to accomplish this goal. Positioning systems enable businesses to adopt location-based Internet of Things solutions such as blue dot navigation, real-time asset tracking, and population flow analysis.
3. Indoor Analytics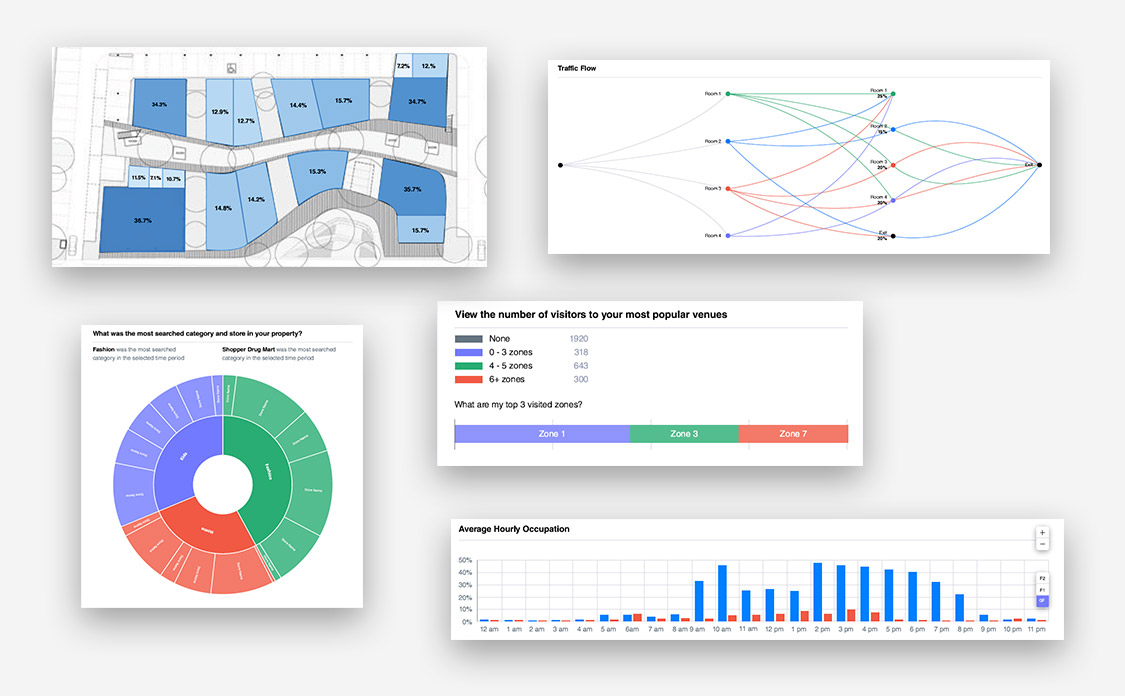 Property managers can gain access to analytical data regarding how their map is used by clients when they employ indoor positioning technology in conjunction with an indoor mapping platform. This includes providing in-depth reports on visitors, their interactions with your area, and the goals they had in mind while they were on your property.
Organizations may use indoor analytics to make better, more informed decisions, which in turn leads to better indoor experiences and greater productivity.
4. Indoor Security
Data based on a person's physical location is particularly delicate and should not be handled carelessly. When indoor intelligence and indoor security merge, facilities and security teams have access to a single, real-time security dashboard to make critical choices about security, risk mitigation, and public safety at scale. It's never been more critical to bridging the gap between physical and digital security to protect buildings and their contents against physical intrusions and property theft.
What are the Benefits for Businesses of Implementing Indoor Intelligence?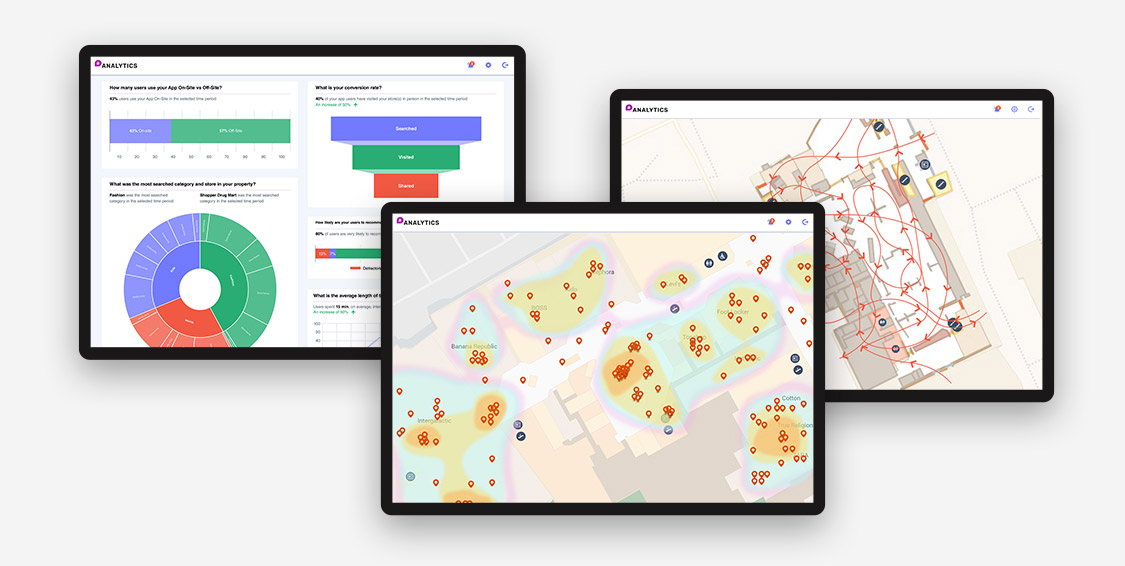 1. The answer to many issues
Many corporate and political issues have to do with location. Use cases for indoor intelligence can be as diverse as improving sustainability and equity, tackling the climate crisis, and employing real-time analytics to acquire operational information in industries such as commercial real estate and retail.
2. Creates Better Opportunities
Enabling indoor intelligence is the key to revolutionizing our interactions with the built world. Our world can be made better by enhancing operations and increasing energy efficiency, while at the same time enabling the creation of hyper-contextual personal experiences. As a result of the benefits it provides, indoor intelligence is well-suited to applications that both ensure the safety and security of those using it and reduce friction in their daily lives.
3. Meet Customer Needs
Organizations can develop spatial analytics with the help of maps and better understand user intent with the help of search data. This provides a more comprehensive view of what customers are looking for. In this way, you can find out what your customers are seeking but can't find because of your venue's missing searches.
4. Optimize Your Indoor Maps

Indoor intelligence reveals how people navigate your venue and can point out different ways in which your company can make better use of its space by utilizing data from certain locations. There are several ways in which businesses can gain insight into their customers' habits, such as how long they spend in each area of the venue and whether or not they roamed around aimlessly or headed right to a specific section.
The intelligent insights provided by an indoor intelligence company can then be utilized to create educated business decisions that enable space optimization and optimize the spatial arrangement of services to maximize sales.
5. Know Your Asset Data
A business's ability to optimize equipment utilization can be improved through indoor intelligence with the help of asset data analytics. Using indoor positioning systems in a warehouse, managers can better understand the flow of goods through the facility by tracking a pallet and determining how long it has been there. The usage of indoor intelligence can also help warehouses understand which equipment is utilized the most frequently and so necessitates more frequent maintenance.
Conclusion
An indoor location intelligence system is a product of combining raw location information, algorithms, machine learning, and social sciences. A scientifically based decision about products and customers can be backed up by actionable knowledge. Every marketing department is interested in insights into shopping behavior once the data is organized and structured. As a next step, machine learning and social sciences are used to transform data into intelligence.
Mapsted is the way to go if you need a powerful indoor intelligence solution that is hardware independent and can make timely decisions and act on customer behavior to influence their choices and loyalty. It's the ideal solution for any emerging brand looking to extract hidden data from insights for smart decisions.
Frequently Asked Questions
Q1. Why is location intelligence important?
Ans. The ability to enhance comprehensive planning, prediction, and problem-solving is made possible by indoor intelligence, which is generated by the visualization and analysis of large volumes of data in the context of a location.
Q2. What is indoor data?
Ans. It doesn't matter what you do with your phone; even merely moving it generates data about its location in relation to a specific space. Indoor location data refers to data generated indoors.
Q3. What is indoor wayfinding?
Ans. Indoor navigation makes it possible for people to use their smartphones to navigate any large interior venue. This eases the sensation of being in enormous buildings.
Q4. Why is indoor mapping important?
Ans. You can use your indoor map to determine the optimal routes to follow and personalize these for each user.
Q5. What does an indoor intelligence company do?
Ans. An interior intelligence company delivers indoor location and data analytics to improve security, manage assets, and identify new opportunities by integrating data from the physical and digital worlds.