February 22, 2023
Categories:
Universities & Colleges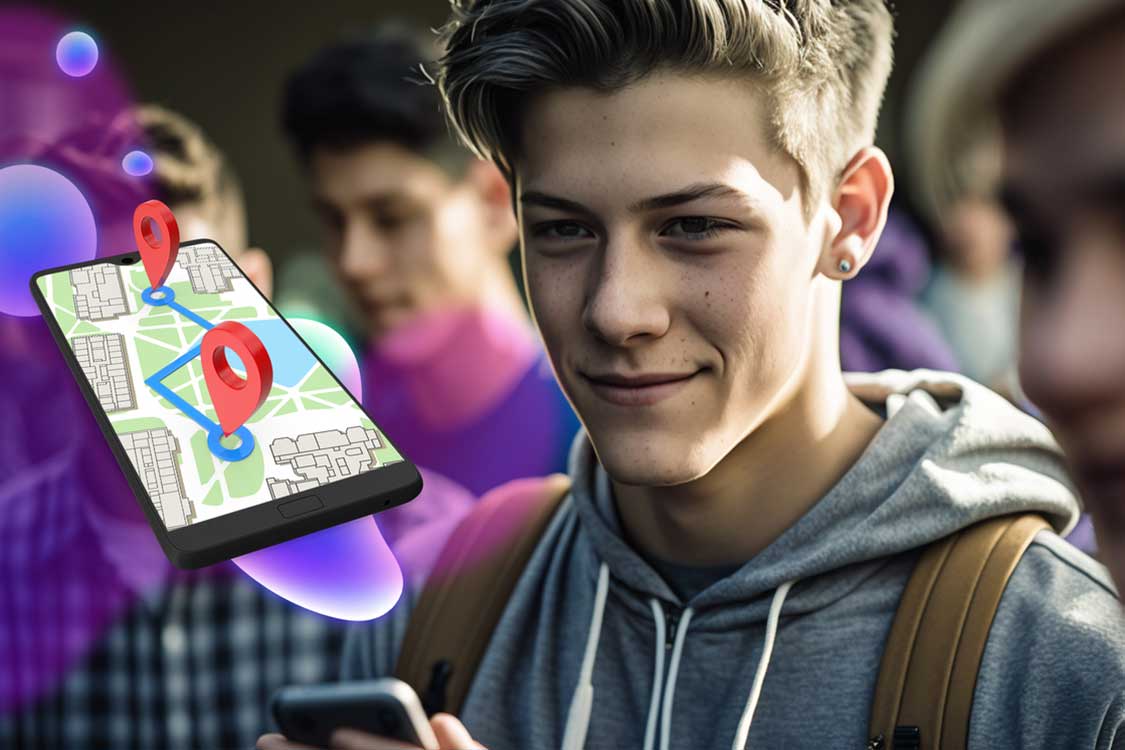 Universities and colleges around the world work hard to get the message out to potential students that their campus is superior to the rest. Students, on the other hand, are searching for the best campus; one where they feel comfortable and can thrive and achieve their education goals.
So what are the characteristics of an ideal university? Of course, high-quality educational programming is the key focus. But many students also crave a transformational and memorable campus experience, a place where they feel safe, welcome, and on track. Top universities take note of and implement these softer on-campus characteristics because they realize these differences can elevate their institution above the others.
How students are able to navigate around your campus is inevitably one of the elements taken into consideration. Indoor positioning systems (IPSs) are leading the way on campuses around the globe that want an edge that others don't have.
What is an Indoor Positioning System?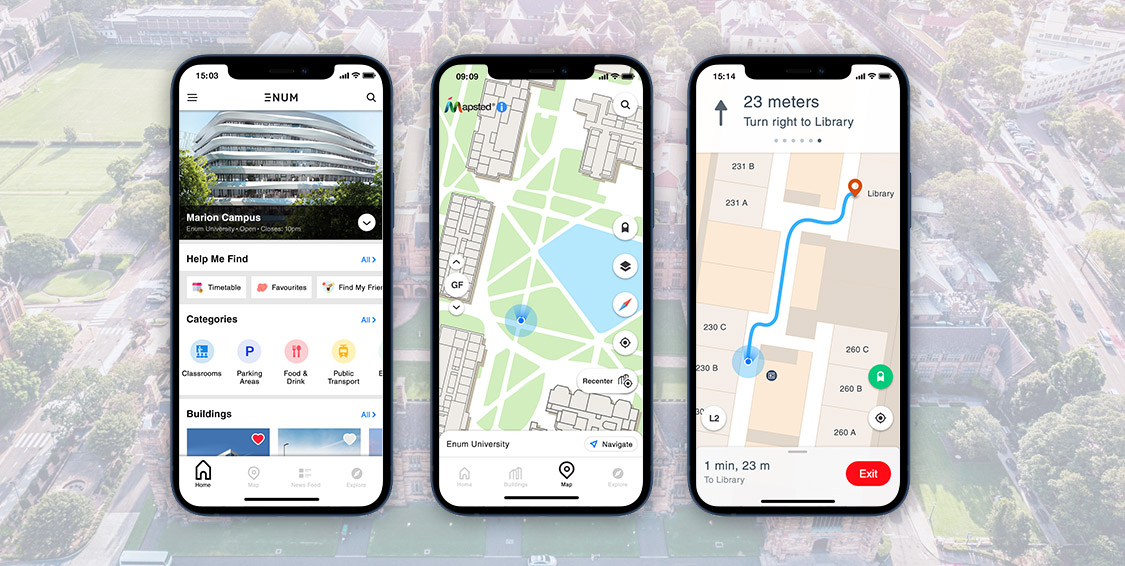 Simply put, IPSs work like Global Positioning Systems (GPSs) but for indoor/outdoor spaces. GPS works perfectly in outdoor spaces but lacks the ability to be accurate indoors. Universities with large sprawling campuses benefit from IPSs to make the student experience comfortable on campus. Universities around the world are thriving not only because they provide quality education, but because their facilities enhance the student experience.
What Do IPSs Have to Offer the Modern Campus?
IPSs such as Mapsted's location-based technology intelligence for university campuses offer valuable benefits for students, visitors, and staff – easily accessible from their smartphones. Here are four examples:
1. Wayfinding and Navigation
On a large campus, there are so many buildings and departments! It is difficult for new students, faculty, staff, and visitors to find their way around. This can cause confusion and delay, which is the opposite campus experience universities are striving for. With the help of an IPS, this problem is easily solved. The user can simply download the IPS app onto their smartphone to access precise blue-dot navigation that will get them where they want to go with one-meter precision.
2. Location Sharing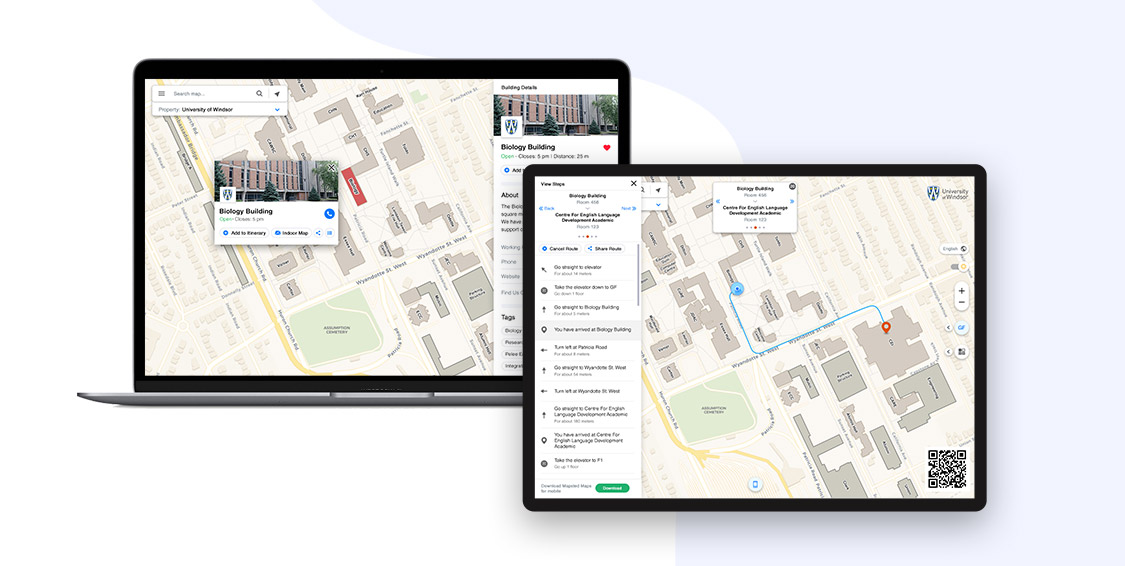 Students can share their location with their peers within the app for meetups or study sessions. Faculty members can share their location with students to alert them to a classroom change. Staff members can share their location with coworkers to save time and maximize efficiencies.
3. Notifications and Alerts
Students, staff, and visitors can be alerted about various events and developments on campus with the help of Mapsted's notification feature. This helps users stay up to date about what's happening around campus in real-time on their smartphones.
4. Efficient Feedback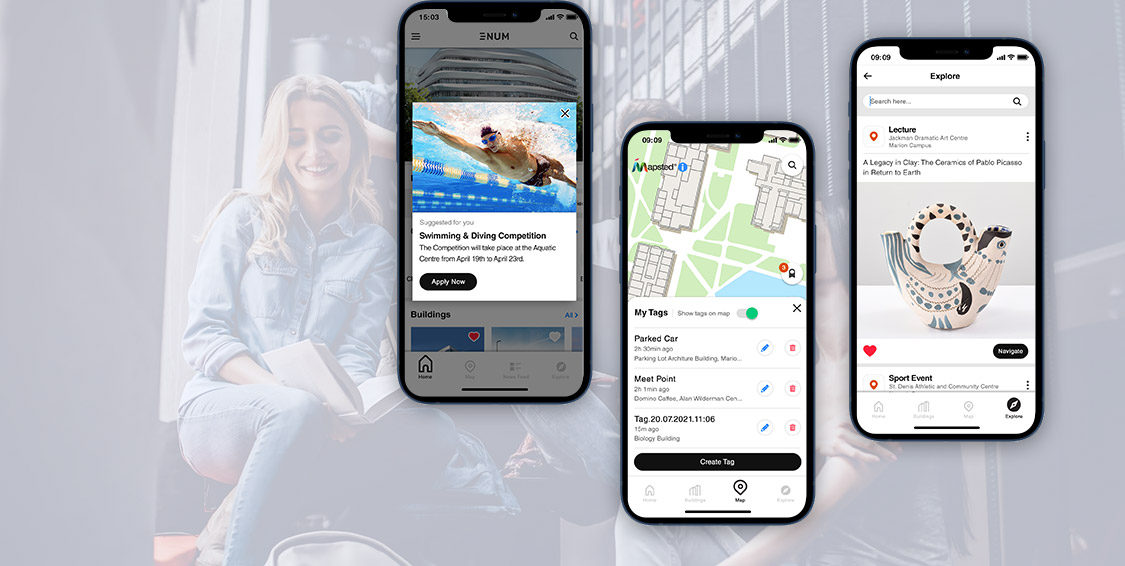 With an IPS app, it's easy to collect feedback and concerns from students about issues such as resource malfunctions or facility problems. In emergency situations, app users can even quickly report issues via the app and call for assistance.
Final Thoughts
These systems play an important role in how students define the characteristics of an ideal university. A hardware-free solution such as Mapsted's cutting-edge location-based technology is simple to deploy and maintain. Mapsted is an award-winning, world-leader in hardware-free IPSs. We'd love to share details about how we've successfully deployed our technology at universities. Reach out for a demo and we will be happy to tell you all about our successes.
Now that you've learned a bit about IPSs, you may enjoy reading this blog about the benefits of deploying location-based technology on your campus. This short video also reveals the value Mapsted brings to campuses.
Frequently Asked Questions
Q1. What is an indoor positioning system?
Ans. An indoor positioning system (IPS) is similar to GPS, but it is ideal for navigating indoor/outdoor areas using AI, machine learning, and a sophisticated algorithm. An efficient IPS, such as Mapsted's location-based platform, requires no hardware or beacons and has one-meter accuracy.
Q2. Why do universities need an IPS?
Ans. IPSs are essential in large sprawling universities where students, faculty, staff and visitors must navigate multiple buildings and floors. IPS improves navigation by saving time and displaying the most efficient path free of crowds, hazards, or other obstacles.
Q3. How does an IPS impact users?
Ans. In addition to saving time, an IPS reduces stress for users by helping them find the correct classrooms and event spots. It also supports real-time location-sharing with a convenient link, allowing users to coordinate meetups, which encourages socialization when many new students are shy and intimidated when they arrive to a new university.