May 19, 2023
Categories:
Transportation Hubs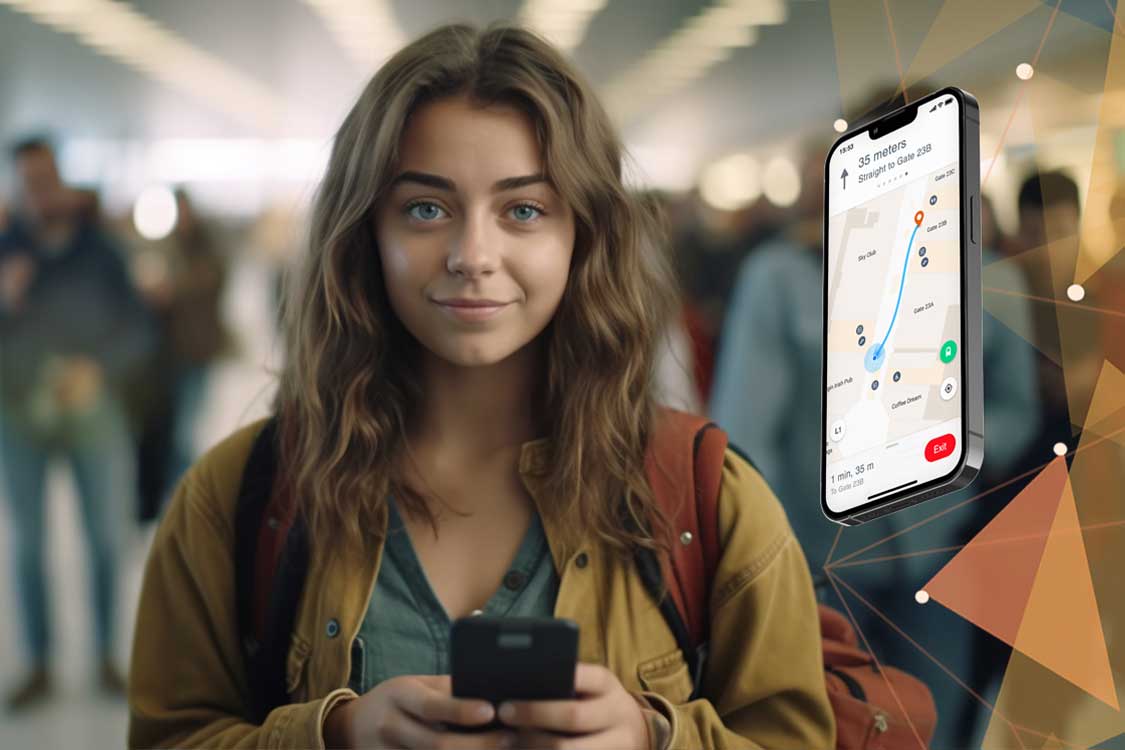 The world has undergone continuous and sweeping innovation in this advanced era, making tasks much simpler and more convenient. Digital applications have become increasingly popular and significant since the world shifted its focus to mobile and computer screens.
Now, it's easy to shop, book tickets for a getaway, or search for topics of interest from the comfort of our homes. This is all possible thanks to the high-level advancements in technology that are working on different tasks worldwide. One of the most significant developments has been from physical maps to digital maps.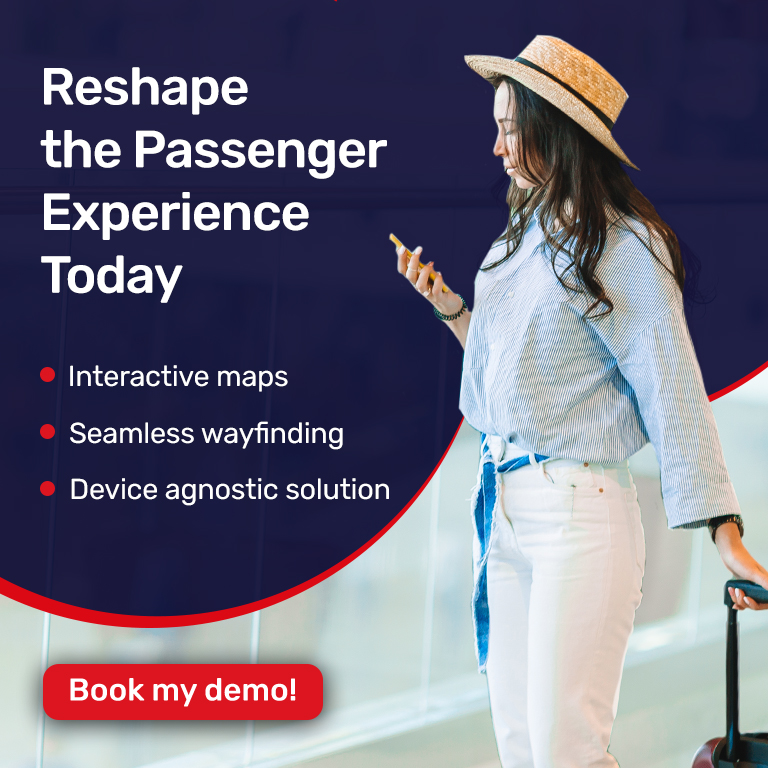 Wayfinding Reimagined
Gone are the days of paper maps; today, we have Global Positioning Systems (GPS) that enable us to navigate easily and confidently, all at our fingertips from a simple smartphone. While GPS works outdoors, today we also have positioning systems that work indoors, empowering precise indoor wayfinding.
Several organizations offer services to the public, such as hospitals, resorts, banks, and transportation hubs, among others. Such places can be challenging to manage, especially on heavily packed days.
Over the years, the Global Positioning System has helped many organizations by enabling different functions with the help of positioning. Just like GPS, the popularity and demand for Indoor Positioning Systems are also growing in the market.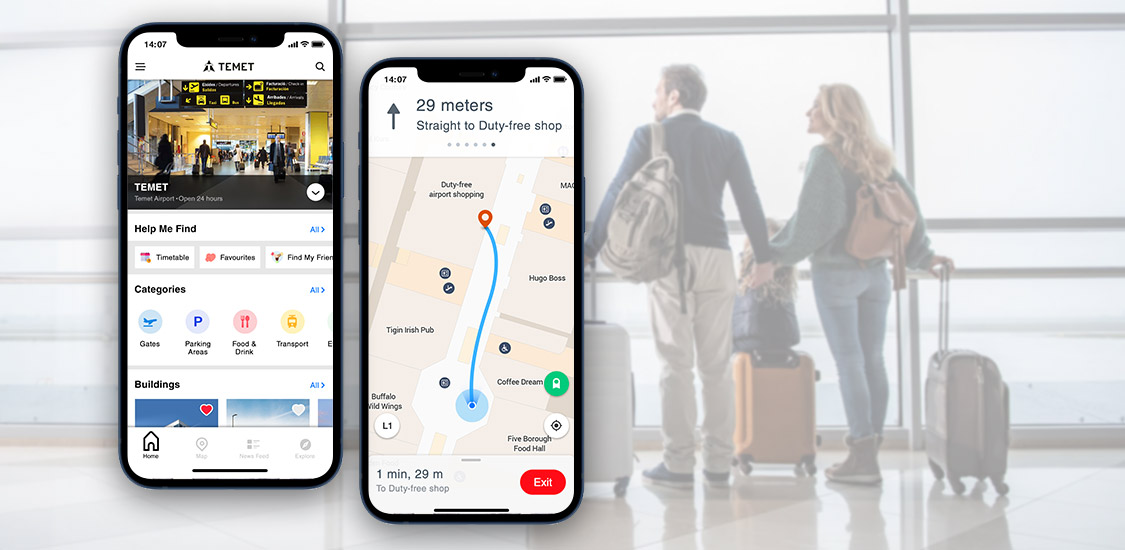 Indoor Positioning Solutions
Different industries are using the benefits of Indoor Positioning Systems (IPSs) to manage their assets and resources with the help of indoor mapping. For buildings with enormous infrastructures, navigation enabled through indoor positioning systems helps in saving a lot of time by assisting workers in performing tasks more efficiently. While IPS is proving to improve services in the healthcare and retail sector, it is equally beneficial at transportation hubs, especially airports.
A lot goes on at airports throughout the day, and an indoor positioning system can help manage everything. Many airports are actively using the benefits of indoor mapping and airport wayfinding to enhance the passenger experience and property management.
Four Reasons Airport Operators Need a Dedicated Passenger Wayfinding Strategy:
1. To Manage the Flow of Passengers Through Various Checkpoints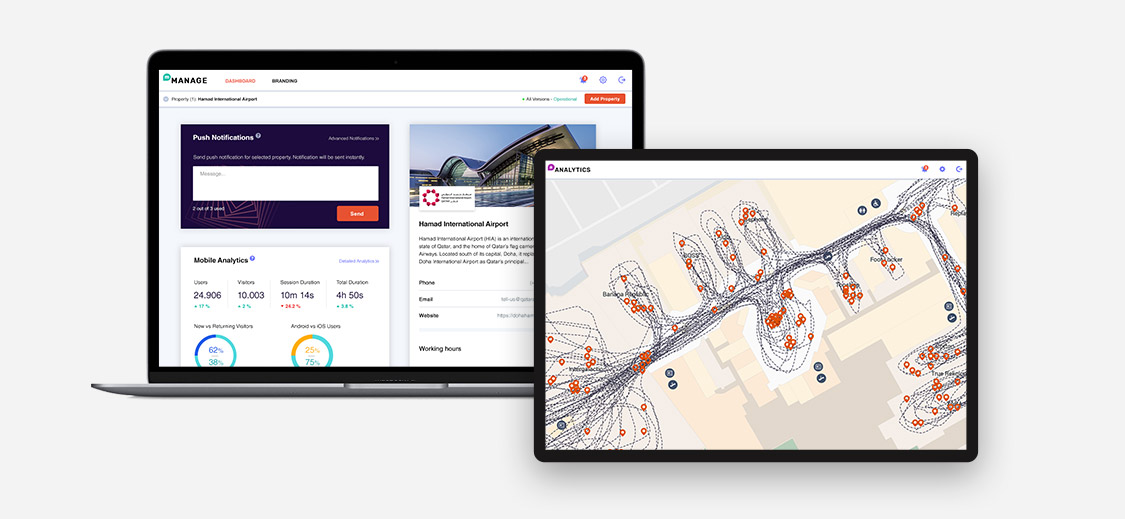 An airport has numerous areas travellers need to go through to get from the terminal to where they board their flight. In a vast indoor space and a massive crowd, it can be confusing for people to successfully find their way in a timely manner.
With the help of indoor mapping, people can navigate from their cars to their seats on the aeroplane using simply their smartphones. Airport management can monitor crowds to distribute traffic flow equally and avoid crowding at one specific point.
Directions and significant landmarks will remain a part of the wayfinding process for travellers who may not understand digital methods. Coordinating airport wayfinding signage and technology addresses a goal that satisfies everyone. For example, traditional flight data is easy to enhance with real-time walk-time assessments based on data about congestion in security lines or at check-in counters. A good airport signage design will help passengers understand routes inside the airport.
2. To Personalize the Passenger Experience
Airports have a variety of passengers from different parts of the world. It can be challenging for a passenger from a different country to fully understand the procedure, and language can also create a barrier. Making a culturally and linguistically diverse wayfinding strategy is essential to ensure that no matter where travellers are from, they can use all facilities of the airport and understand where they need to go. By leveraging experiential and interactive technology, travellers can engage with their wayfinding, reducing confusion and anxiety associated with travel. For instance, a touchscreen map in terminals with multiple language settings can provide travellers with clear directions and instructions.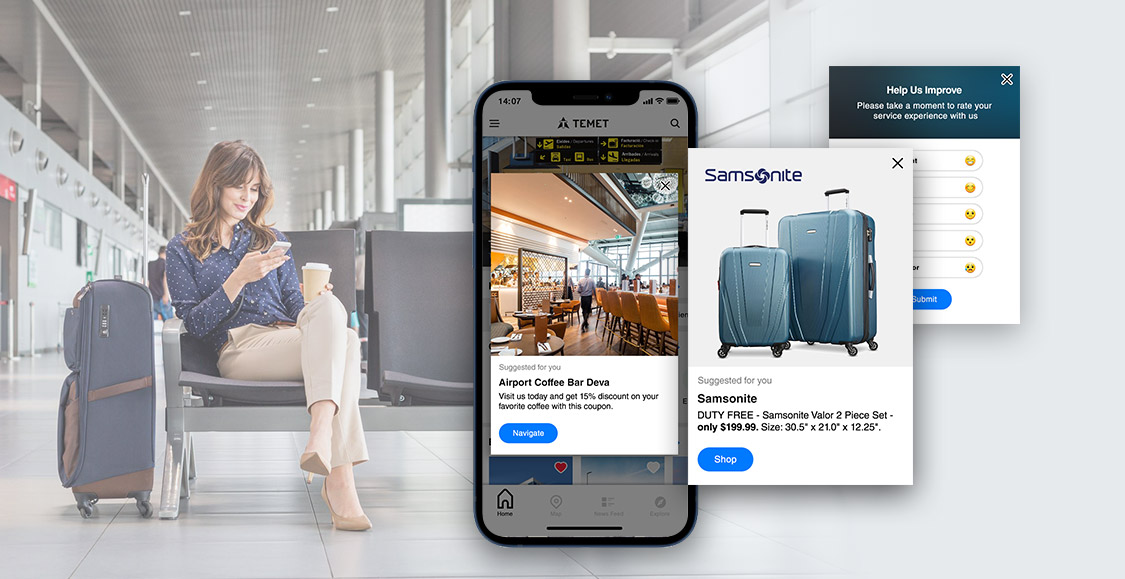 3. To Ease Feedback Collection
Travellers can get significant information relevant to them at the airport through the indoor mapping route application. This application also enables feedback from travellers to the management. Management can easily act on it to improve the airport experience. It can also be used to report complaints and emergency situations that can be resolved immediately.
If you're an airport operator looking for a reliable location-based technology solution to enhance your airport wayfinding and resource management, consider Mapsted. Our hardware-free technology is easy to implement and maintain, and our expertise in indoor mapping and location-based services can help improve the passenger experience and airport efficiencies. Contact us today to learn more about our solutions and how we can help you take your airport's wayfinding to the next level.
Frequently Asked Questions
Q1. Wayfinding vs. navigation: what are the differences?
Ans. Simply put, wayfinding is information that assists in orienting to one's surroundings. Following a route in a mapped environment to get from one point to another is referred to as navigation.
Q2. What is airport wayfinding?
Ans. Airport wayfinding is the information visible on airport grounds that indicates where users are and where they should go. Physical or digital wayfinding signage with standardized information can be used.
Q3. Why are terminal walkways at airports different from other venues?
Ans. Terminal walkways have a distinct design to efficiently move people and resources while also improving the travel experience.
Q4. What are some of the popular wayfinding at airports?
Ans. It includes standardized directional signs, a floor plan, a building directory, facilities, public transportation, a rail network, parking and more.
Q5. What are the elements of wayfinding?
Ans. The wayfinding elements are divided into zones or well-defined areas with distinct characteristics and identities. Also included are paths from one location to another, and landmarks to serve as visual references along the way.