December 03, 2021
Categories:
Featured
Universities & Colleges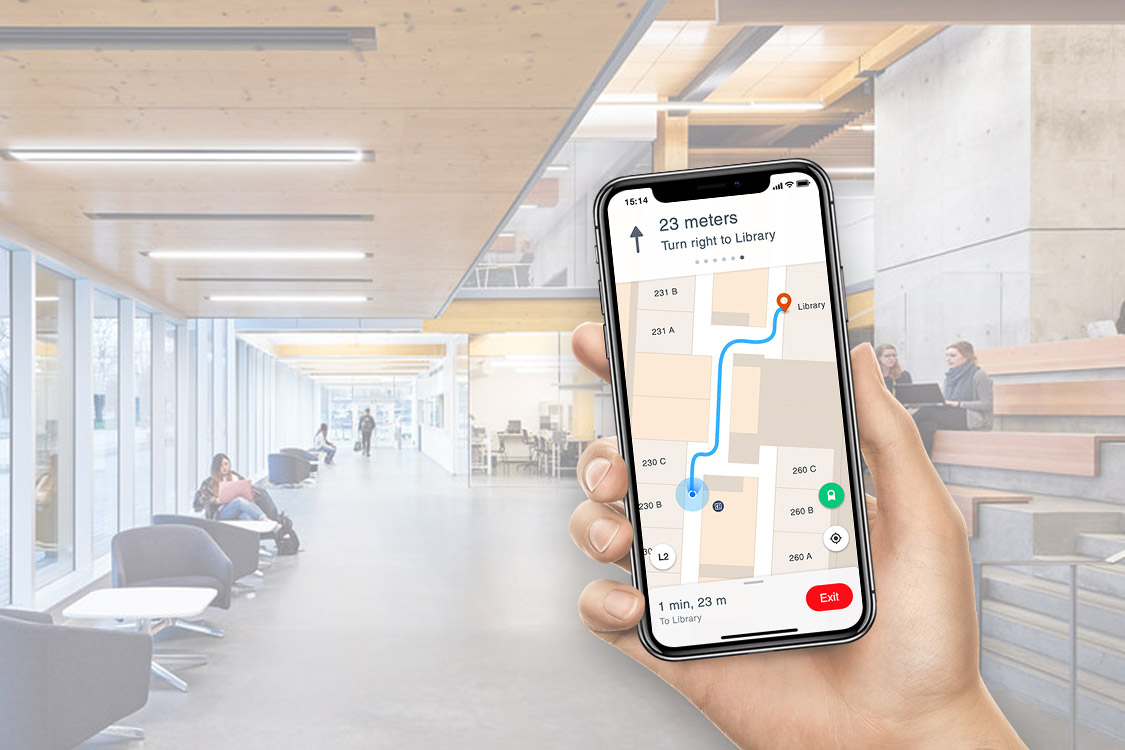 The education industry has come a long way from what it used to be years back. As technology has taken over almost every aspect of our lives, Its advanced developments are very much visible in the education system today. Especially when it comes to Universities and colleges, the best ones around the world have set their education quality at very high levels with the use of technology. There are various universities that have adopted the characteristics of an ideal university for better experiences for students and visitors.
An indoor positioning system can help in creating a smart campus experience. Just like the Global Positioning System helps in activating navigation and wayfinding. Indoor positioning does the same job for indoor places. A university with a large campus would need indoor location services to make the student experience comfortable inside the campus. Today, there are various universities around the world that are thriving not only because of their education but also their facilities that enhance student experiences. All around the world location-based services commit to a common cause, evolving into a trend across colleges and campuses. A step towards digital transformation into the future. One of the main systems that have Impacted these educational institutions is Indoor Positioning Systems. Before looking into how they add to the qualities of a good university, let's understand what an Indoor Positioning System is all about.
What is An Indoor Positioning System?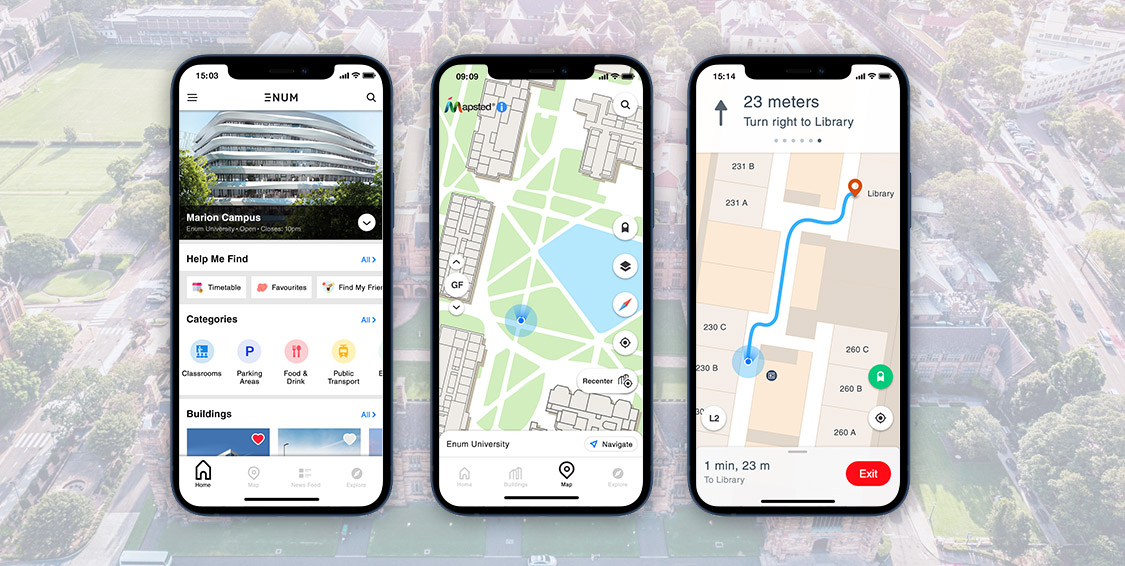 In simple terms, an Indoor Positioning System works like Global Positioning System but for large indoor spaces. An IPS enables us to locate any object or person in a large indoor space. This system does not provide useful information about the location, at least not enough to activate many other indoor location-based features that can help in improving management and customer experience for any service/organization. There are various types of Indoor Positioning Systems, each customizable to the needs of the organization. Most of them require hardware installations which can be hard to implement and maintain. However, today we have hardware-free indoor positioning systems as well that do not depend on any external hardware installations like Beacons or Wi-Fi.
As more research and innovation grow in this field, we can definitely say that this is the future. Due to COVID-19, the value and demand for indoor positioning systems have increased to get services back in the market through a digital outlet. This system has helped many services maintain the protocol of COVID-19 safety and run its services in a safe manner. We can anticipate a surge in the growth of the indoor location services market in the coming years. It will result in the migration of entire service sectors to IPS in order to realise its untapped potential.
According to a report by Marketsandmarkets.com "The global Indoor location market size to grow from USD 7.0 billion in 2021 to USD 19.7 billion by 2026, at a Compound Annual Growth Rate (CAGR) of 22.9% during the forecast period."
How Location-based Solutions can Help Colleges and Universities Grow in the Market:
Indoor location services enable various functionalities for students, visitors, and staff to leverage through their smartphones. All they have to do is download the app and all the facilities would be available to them.
1. Wayfinding and Navigation
In a large campus space, there are various buildings and departments. It can get very confusing for new students, faculty and visitors to find their way through the campus. This can cause stress and delay in important tasks causing a hindrance in productive activity. With the help of Indoor Positioning Systems, this problem is easy to solve. The user can easily download the IPS app and type in where they want to go inside the campus. The app will then provide them with a proper navigation guide to the specific building. This can help in reducing a lot of delay in important activities like classes and events. Wayfinding also helps people avoid depending on people around them for information, instead of asking someone the way, they can simply use the app for navigation.
2. Tracking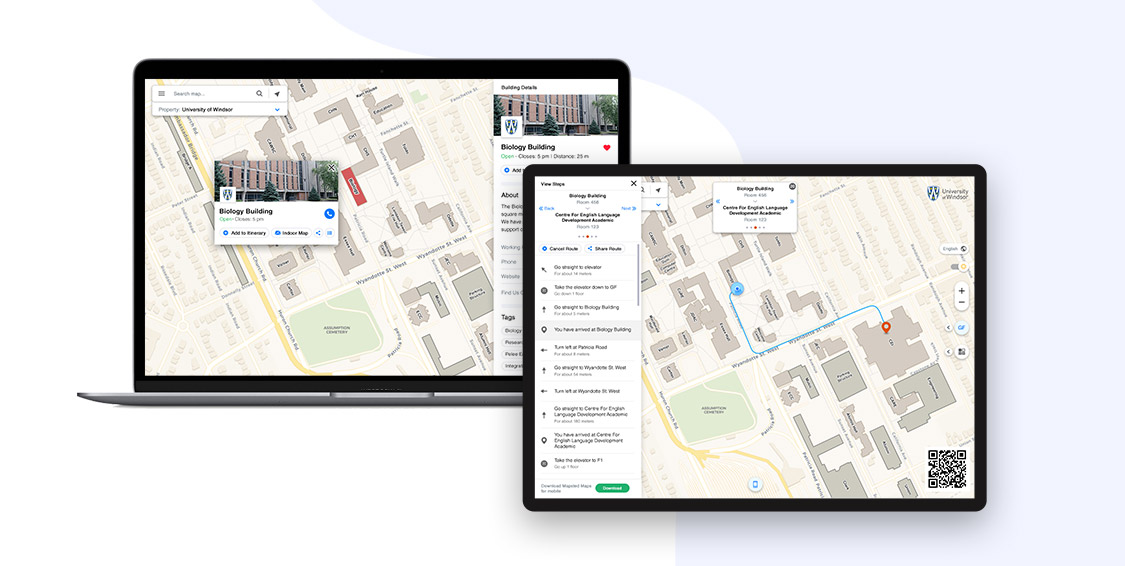 Tracking can be an important feature for universities. Especially for departments that use important machines. Not just for people, the tracking feature can be used for tracking assets as well. Especially for the medical and engineering department, machines could be tracked. The users can check the availability and status of the machines in the building. This helps in avoiding confusion while booking and renting machines on campus. The tracking can also be used for location-sharing purposes. Students can track their peers and know exactly where they are. The faculty can also share their location with the students to guide them to a certain area.
3. Notifications and Alerts
Students, staff, and visitors can be alerted about various events and developments on campus with the help of the notification feature. This helps the users stay up to date about what's happening around the campus. Earlier, this was done through a notice board system, where the management would put up various posters in different locations. Today, with the help of IPS, students can easily receive a notification about events.
4. Easy feedback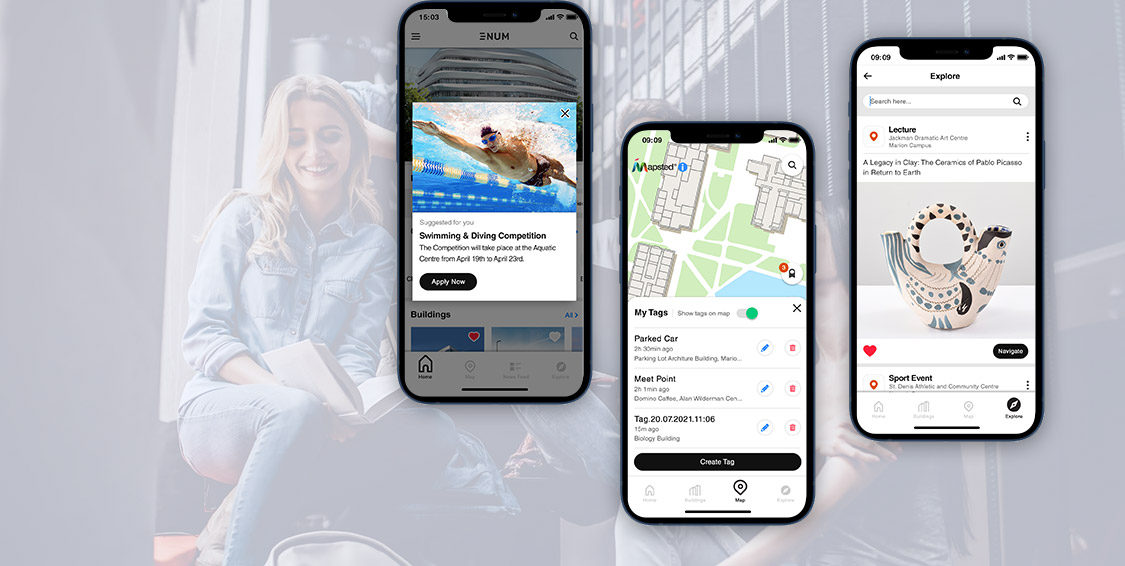 With an Indoor Positioning app, it is easy for the management to collect feedback from the students. It is also easier for the students to send feedback and complaints about various concerns like the malfunction of resources. This gives every student and faculty easy access to the feedback center and their concerns can be received by the management in a much simpler and more organized manner so they can act upon it immediately. In cases of emergence, the user of the app can quickly report the problem and call for assistance.
There are various companies that provide indoor positioning systems around the world. For every service, there is a different need and a specific type of indoor positioning system that is available. These systems play an important role in the qualities of a good university. For universities, a hardware-free indoor system is highly convenient in the terms of implementation and maintenance. Mapsted is one of the world's leading hardware-free indoor positioning systems that is utilized by organizations across various sectors.
Frequently Asked Questions
Q1. What is an indoor positioning system?
Ans. IPS, or indoor positioning system, is similar to GPS, but it is ideal for navigating an indoor area using sensor data and an algorithm. An efficient IPS, such as Mapsted, requires no hardware or beacons to relay accurate navigation paths with an accuracy of up to 1 meter.
Q2. Why do universities need IPS?
Ans. Indoor positioning systems are essential in large universities where students and faculty must navigate multiple buildings and floors. IPS improves navigation by saving time and displaying the shortest path that is free of crowds, hazards, or other obstacles.
Q3. How does an IPS impact users?
Ans. In addition to saving time and effort, the IPS delights users by reducing stress and ensuring they are never late for events or classes. It also supports real-time location sharing, allowing two users to coordinate a meeting point and even view points of interest independently.