August 12, 2021
Categories:
Industry News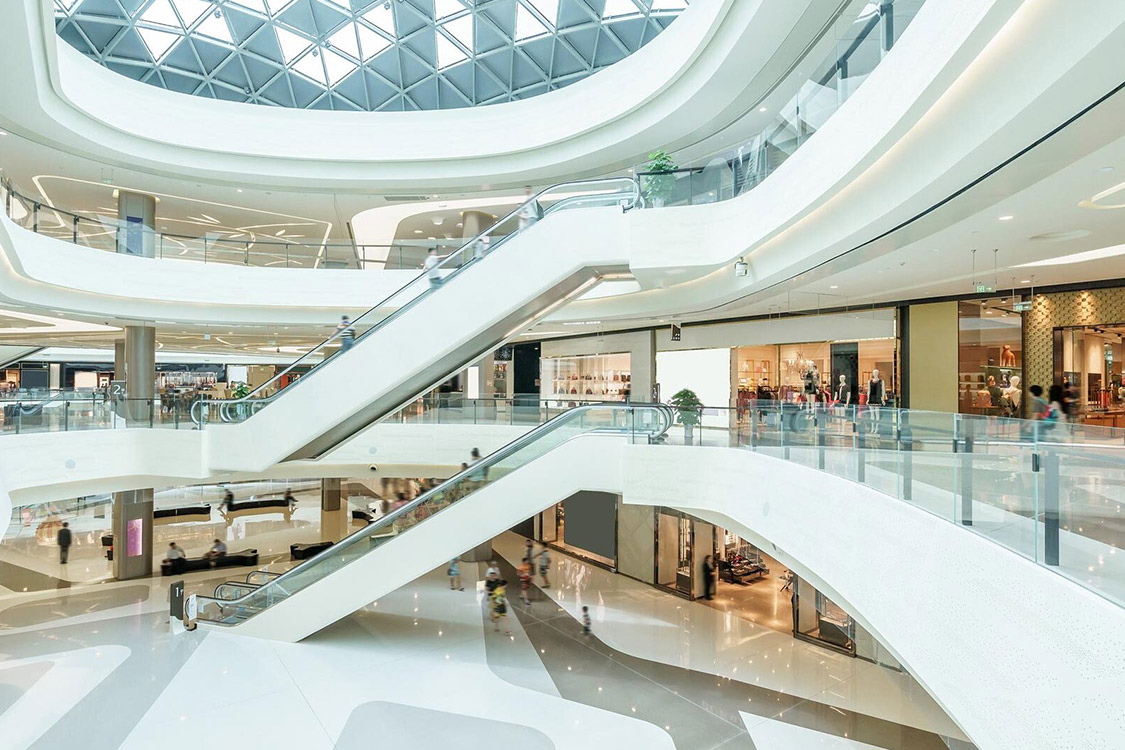 The Canadian retail sector is set to be revolutionized as shoppers redefine the role of the store and embrace technology while retailers and mall owners grapple with the repercussions of the COVID-19 pandemic.
Innovating Malls is the Way of the Future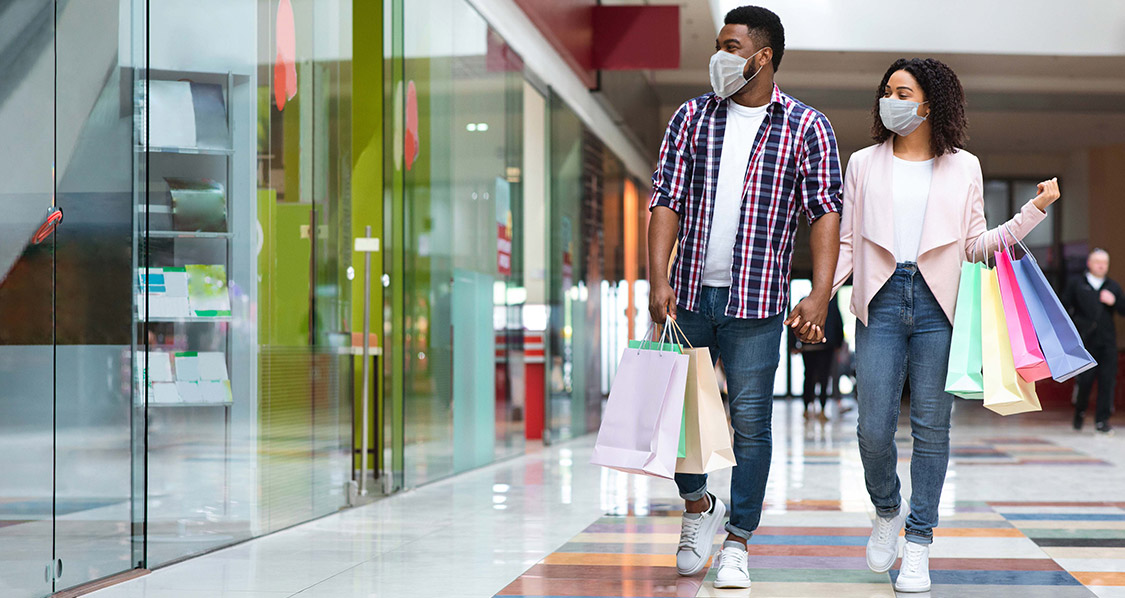 According to the report The future of the mall: Building a new kind of destination for the post-pandemic world, by Deloitte, there are five critical changes that mall landlords, retailers, and the entire industry must embrace to protect the sector and keep Canadians coming back into stores. They are:
Focus on safety and convenience
Rethink the role of the store
Embrace the digital era
Become a new destination
The 4 Major Changes Shopping Malls Should Invest in to Recover from COVID-19
Let's take a closer look at the four key changes mall owners and retailers need to invest in order to survive and thrive in the post-pandemic world and get Canadians coming back in store:
 1. Focus on safety and convenience 
The ongoing transition to online purchasing was given a boost by the lockdown, and the concerns of customers for their health and safety is taking business away from physical stores and making consumers less confident about visiting enclosed malls.
The new mall of the future will need to carefully balance consumers' desire for social interaction with their need for a safe, easy shopping experience.
Today's shoppers are demanding a safe, frictionless environment, but they want it their way. The key to getting them back into malls will be for owners and retailers to work together to invest in customer safety, and to provide tools and applications that make for a smoother, more convenient shopping experience.
There has been a rapid rise in the popularity of convenience services such as self-check-out, click-and-collect, curbside/store-door pickup, buy-online-pickup-in-store (BOPIS), and free returns through services like a centralized returns area in the mall.
Curbside delivery emerged during the coronavirus crisis as a way for local shops and major chains alike to continue to provide products to customers while making safety a priority. We heard from many that curbside pickup is here to stay; customers will continue to demand this option in the future.
Mapsted has used its hardware-free location-based technology to enable retailers to help make it easier for people to practice social and physical distancing to help fight the spread of COVID-19 while going out to shop.
It works by sending a targeted notification to a shopper's phone when they pull into the parking lot and assigns them a number. They then have the option to safely wait in their car until it is their turn to enter the store. They will get a notification on their phone showing their estimated wait time, and receive an alert from the store when it's their time to shop. Mall management can customize this technology, adjusting settings like group size, geofence placement, and notification type.
While customers don't have the option of joining the lineup queue from home, they are able to check wait times before they head out to the mall.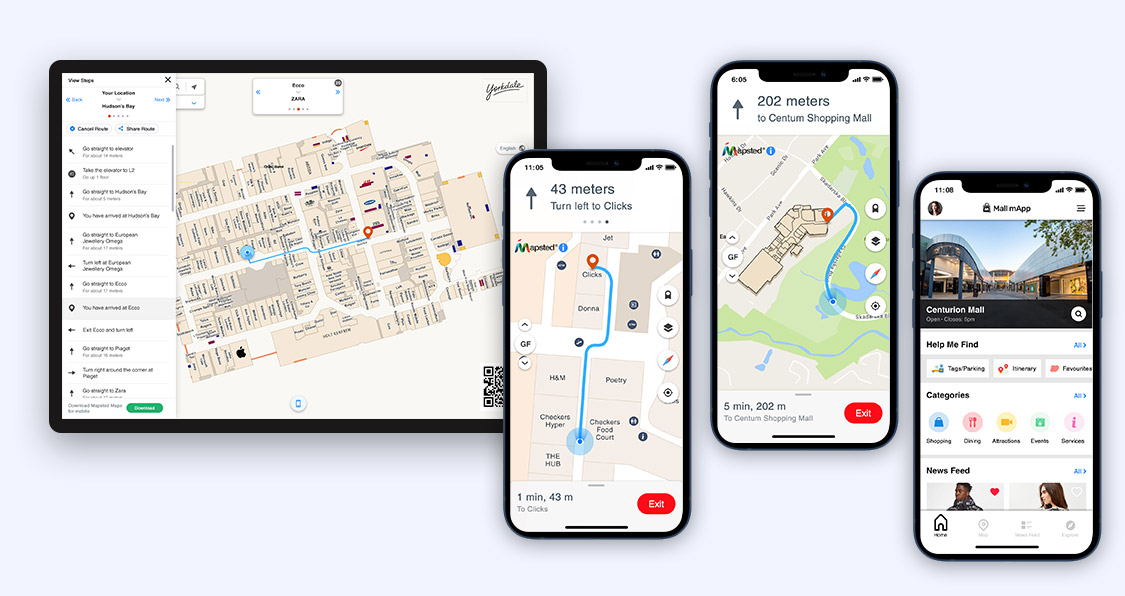 2. Rethink the Role of the Store 
With foot traffic has fallen by 22 percent in the country's top-10 malls even before the coronavirus outbreak (2019 vs. 2018), many retailers are re-evaluating the profitability of brick-and-mortar stores with regard to their real estate costs.
The role of the in-store sales associate will now be elevated to someone fully versed in the product he or she is selling, who can understand and find a solution for the customer's needs.
The sales associate must become the "trusted brand advisor" or "brand ambassador," especially in the luxury category.
The experience in the store must offer something different. Retailers will need to continue investing in technology, such as Mall mApp, that supports these advisors, allowing them to do things like:
Retrieve pre-identified customer needs or expectations, captured during an appointment booking
Look up product information instantly
Develop recommendations on the fly based on customer reactions, possibly using robotic store assistants that match customers to products
Finalize orders and make delivery arrangements, perhaps coordinating with the mall's centralized digital concierge to arrange delivery to the customer's car at a set time
Complete auto-checkout transactions seamlessly
Let's go even further. Retailers are rethinking the size of the stores they retain, knowing that a large physical footprint does not necessarily translate into larger sales volumes.
The growing share of online purchases may mean that stores do not need to carry as much inventory, and many can lean more toward a showroom approach.
They can have a smaller physical space, using Mapsted technology to create a more interactive interface with the brand and products, and arrange orders and delivery from a fulfillment centre within 24 hours.
3. Embrace the Digital Era 
The pandemic has made this clear: retailers who aren't using digital tools to engage with customers will simply not survive.
45 percent of consumers used to plan their shopping around single-stop destinations, but 59 percent expect to seek out one-stop shopping once the restrictions are lifted.
Dwell times will fall. Therefore Mapsted's advanced indoor navigation platform will play a crucial role in helping customers shop efficiently. From the parking lot to store, Mapsted's seamless outdoor-indoor positioning technology can help consumers easily navigate to specific stores on the property with precise 1-3 meter accuracy, using only their smartphones.
Retailers can send personalized location and behaviour-based notifications directly to consumers, keeping consumers updated on relevant sales, promotions, and events.
4. Become a New Destination
For daily essentials—grocery, bakery, pharmacy—consumers increasingly prefer one-stop-shop destinations. Consumers find local neighborhood centres or strip malls most convenient for meeting these daily, functional needs, and they expect to shop less in enclosed malls than they did before.
As the pandemic restrictions imposed to protect public health during the pandemic are eased, people will likely be craving more social interaction. If their functional needs are being met close to home, malls themselves will need to build broader, more dynamic experiences that people can't find elsewhere.
To capture consumer attention and get them to come back, the new destination mall will need to offer not only a great assortment of food options, but also local merchants, a variety of parking and curbside pickup options, a centralized place for product returns (including those bought online), and even green spaces with trees and parkland.
The Dubai Mall in the United Arab Emirates, with 35,000 m2 of gross leasable area, is a great example of a multi-purpose, experience-driven destination.
It is part of Downtown Dubai, a large-scale mixed-use development, which includes upscale residential towers and luxury hotels and features some of the city's largest landmarks, including Burj Khalifa (the world's tallest building), the Dubai Opera, and Dubai Fountain. The mall is a top-performing shopping and entertainment attraction for locals and a major tourist destination because of its large size, its exclusive offering of luxury/specialty fashion brands, easy navigation via Mapsted's location positioning technology, free attractions such as regular fountain shows, and the Dubai aquarium, and its world-class food and beverage offering.
Wrap up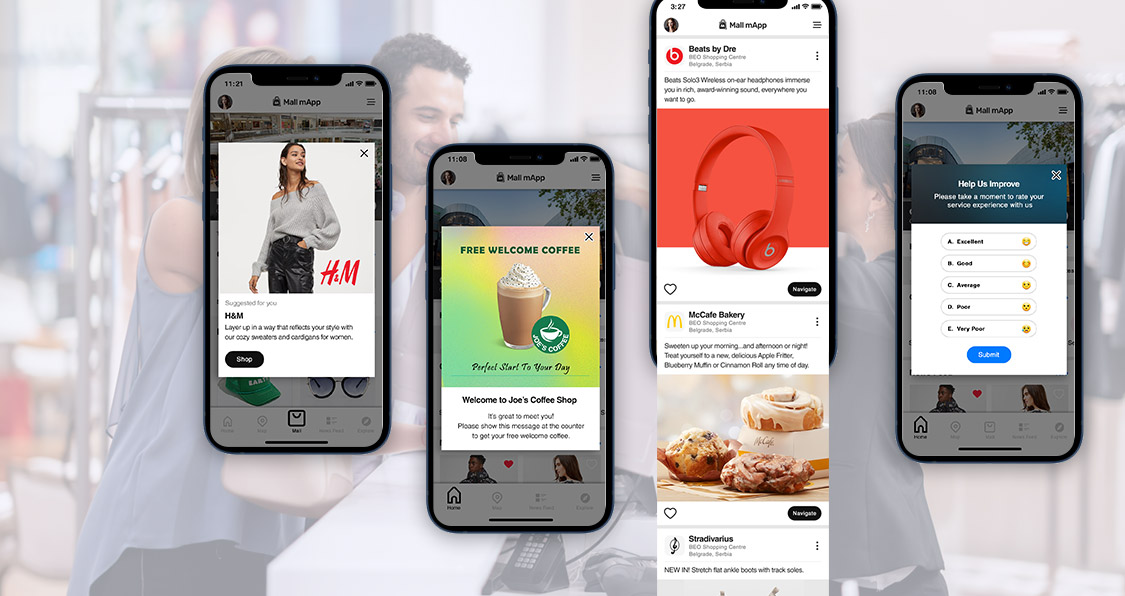 As retailers and mall owners look to bounce back from the repercussions of the COVID-19 pandemic, it is imperative that retailers and owners accelerate their plans and expand their thinking to find ways to keep malls relevant in the new normal.
Without the addition of digital technology, such as Mall mApp, malls will never be able to recover and regain the attention of consumers.
Mapsted offers malls an array of advanced hardware-free location-based technologies that will ensure your consumers are safe and can experience your mall in a new and innovative way.