August 24, 2023
Categories:
Transportation Hubs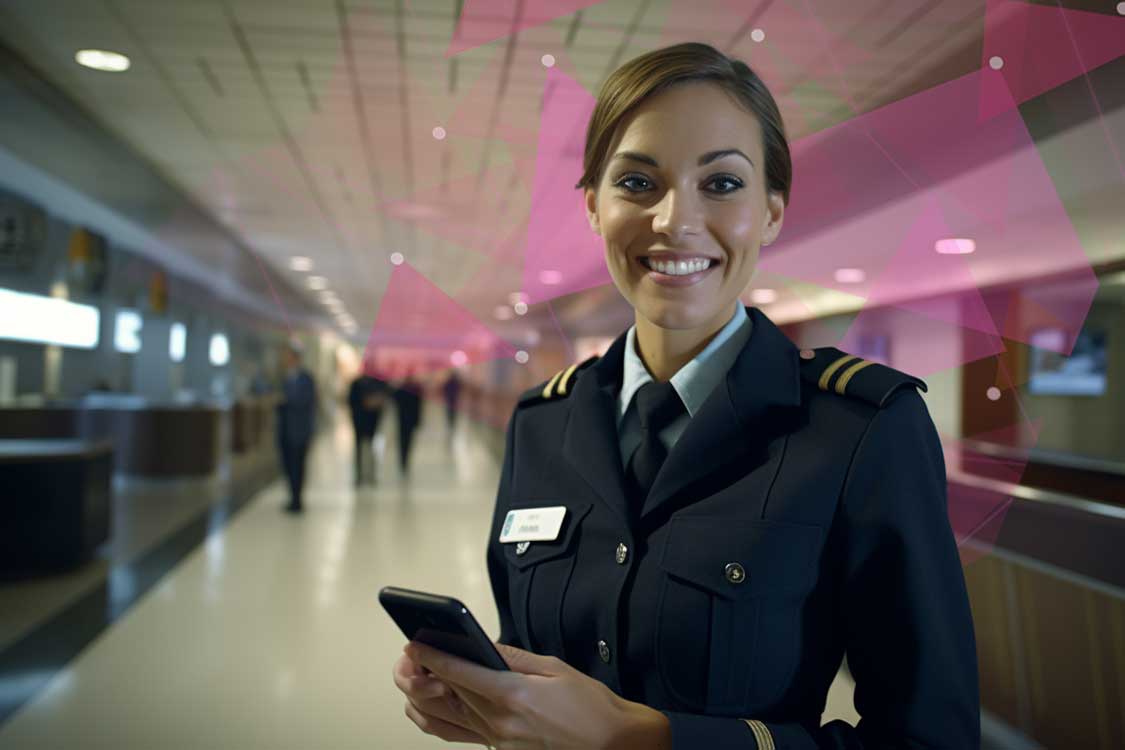 We all have experienced the way technology has developed over the years. This digital era that we are currently living in has worked to make simple tasks much easier and well managed. Ever since the world has turned its eyes towards mobile and computer screens, digital applications have grown more and more popular and important. It's so easy to simply sit at home and shop for essential goods, book tickets for vacation, entertain yourself and much more. This has been possible due to the advanced innovation in technology that is simplifying various tasks all around the world. Furthermore, we also have indoor positioning systems that enable indoor wayfinding. Indoor wayfinding has the potential to become the future of aviation.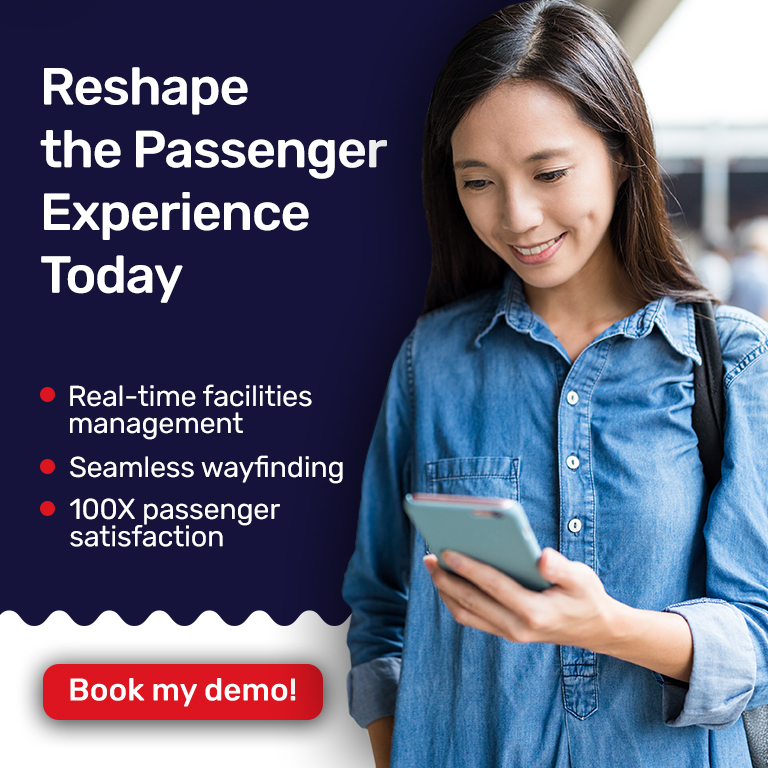 The most remarkable developments have been from physical maps to digital navigation. Gone are the days where a person had to find their way on a large sheet of paper full of various route diagrams and figure out the right way to get somewhere. Today, we have a Global Positioning System that enables us to navigate our way to wherever we want to go without any stress or confusion. The best part is that it is super easy to access on a smartphone.

Indoor wayfinding would be confusing for people who are not fully aware about its uses and purpose. There are huge buildings with complex infrastructures all around the world that provide important services like healthcare, education, retail shopping and more. So, it can be difficult to find your way through these buildings not only for customers and visitors but also for the staff of these organizations.
This is where Indoor wayfinding can be very beneficial. This technology will not only help people find the way but also improve the quality of service and customer experience. This will bring in more revenue and help the organisation grow in the market. Indoor wayfinding is growing popular day by day. Various organisations around the world are adopting this technology for its various benefits. Especially after the COVID-19 Pandemic crisis, a lot of organizations were implementing indoor positioning systems to make their services safe for people.
Especially for the future of the airline industry, indoor wayfinding has been very beneficial in managing space, assets, and crowds at airports. Various countries already use indoor positioning systems for airports with large infrastructures. Before getting into the details of how beneficial indoor wayfinding is for the future of aviation. So, let's understand what an indoor positioning system is in a bit more detail.
What is An Indoor Positioning System?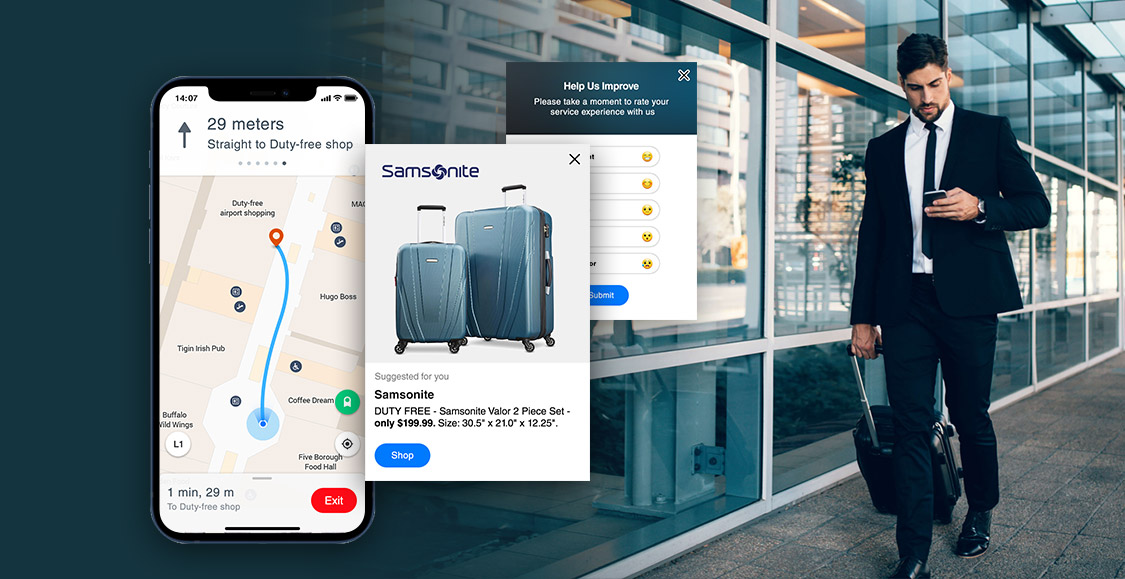 An indoor positioning system helps in locating any object or person in a large indoor space. Additionally, this technology also helps in activating other features beneficial for the management and enhancement of services. It makes simple tasks, even more, easier to manage.
How Indoor Wayfinding Can Make the Future of Aviation Services Better?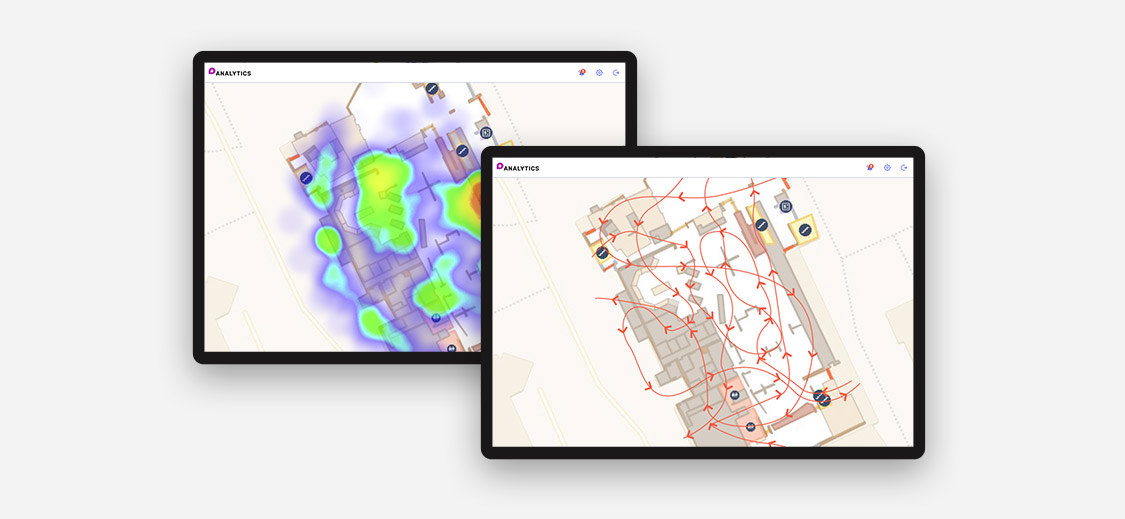 In an airport, there are many entries and exits. There are also various sections passengers have to go through to get to their platforms. Check-in and security are one of the main segments of the airport where passengers need to go. So, in large international airports, it can be difficult for passengers to find their way through the crowd and the complex infrastructure. Indoor wayfinding can help them navigate their way through the entire process of check-ins and security checks.
1. Navigation
The future of aviation will enable passengers to easily navigate their way through all the checkpoints step by step right from the entrance. This avoids the confusion and stress of losing one's way in the airport. Especially for passengers who are visiting a different country, wayfinding technology makes it easier for them to find their way comfortably. This enhances the passenger experience in the airport and creates a stress-free environment. Navigation is easy to access by downloading the application on the passenger's smartphone.
2. Notifications and Alerts
Following future trends in the airline industry, the indoor wayfinding application can keep passengers up to date about their flight status. Naturally, this allows them to catch important announcements such as delays or cancellations. So, they can also effortlessly check the details of the flight on the application and schedule plans accordingly. The app is easier to integrate with an online check-in feature, where the passenger can check in and look at where they have to go next. Furthermore, tt gives them information about which platform they need to go to and if necessary, navigate their way to it.
3. Location Sharing
A lot of times, friends and family meeting at the airport experience separation anxiety. This can be stressful for the person as they might feel lost if they are not being able to find their way. But with the location sharing feature on the wayfinding app, one person can easily send their location to the other and navigate to them. This makes it easier for people to find others inside the airport without wasting any time.
4. Foot Traffic Management
Managing a huge crowd can be a difficult task on a busy day at the airport. The future of aviation will enable wayfinding apps to be customized in a way that guides passengers through different routes. This can be done to equally distribute the crowd through various entrances and exits. They can easily avoid overcrowding in one place.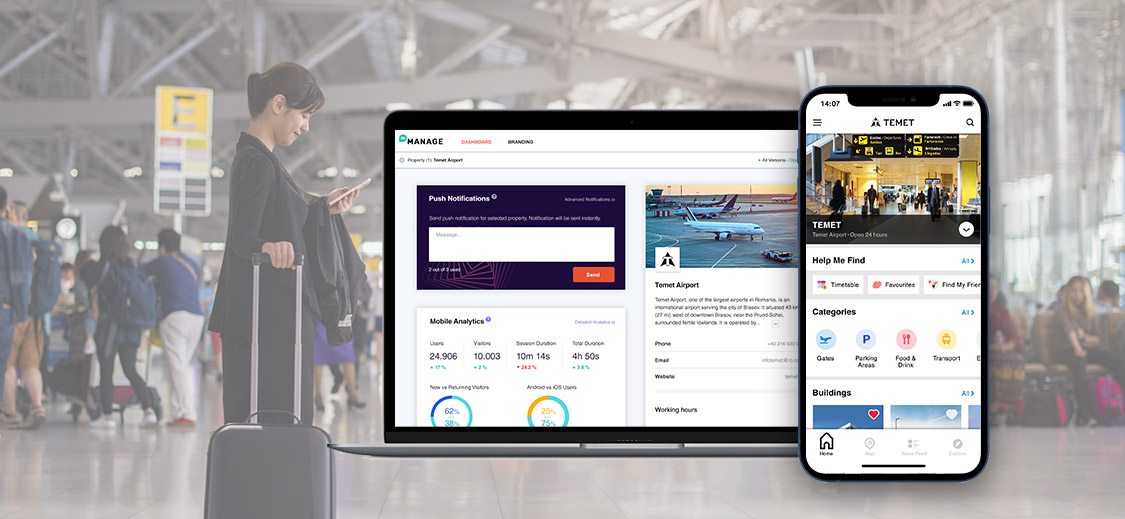 Conclusion
There are various benefits of having an indoor wayfinding system in aviation services. As technology develops further, services are definitely going to improve for the future of aviation. Indoor positioning systems are the next big thing in aviation services to make it smarter and the customer experiences better. There are various companies that offer indoor location-based services. Mapsted has one of the world's leading indoor positioning systems that does not rely on any hardware installations. It is easy to implement, very reliable, accurate, and low maintenance.
For more information on Mapsted location-based technology, consider reading these blogs: Interactive Exhibitions: The Role of Geolocation in Hands-On Museum Displays and Indoor-Outdoor Navigation: Challenges and Best Solutions for 2023.
Frequently Asked Questions
Q: Is there indoor GPS for airports?
A: Airport users can visualize the premises and amenities scattered across the floor using GPS-based indoor positioning. They assist airport managers in running operations like clockwork. The system displays passenger navigation patterns, amenity utilization, and room occupancy.
Q: Is there a better system than GPS to navigate airports?
A: Today's terminal buildings are massive, multi-level structures. This degrades GPS performance, which is why many airports have switched from GPS to Mapsted's IPS. It is hardware-free, accurate to within meters, and secure.
Q: What app is considered the best to navigate airports?
A: Asset tracking takes into account the electronic recording within a system while asset management is when customized software makes you aware of the maintenance dates and schedules of your assets as well as the number of assets needed in a location.
Q: What is blue dot wayfinding?
A: You've already used Blue-dot navigation if you've used Google Maps. This is a type of navigation in which the blue dot represents your current location and updates as you move from one point to another.
Q: Is there a need for IPS in airports?
A: Airports are vast swaths where people and flights move in sync. People who are new to the airport frequently become stressed when they must get to the correct gate during short layovers. When people navigate airports in desperation, airport facilities go unutilized. IPS is required to relieve passenger stress and excite them about airport features.