May 20, 2022
Categories:
Corporate Offices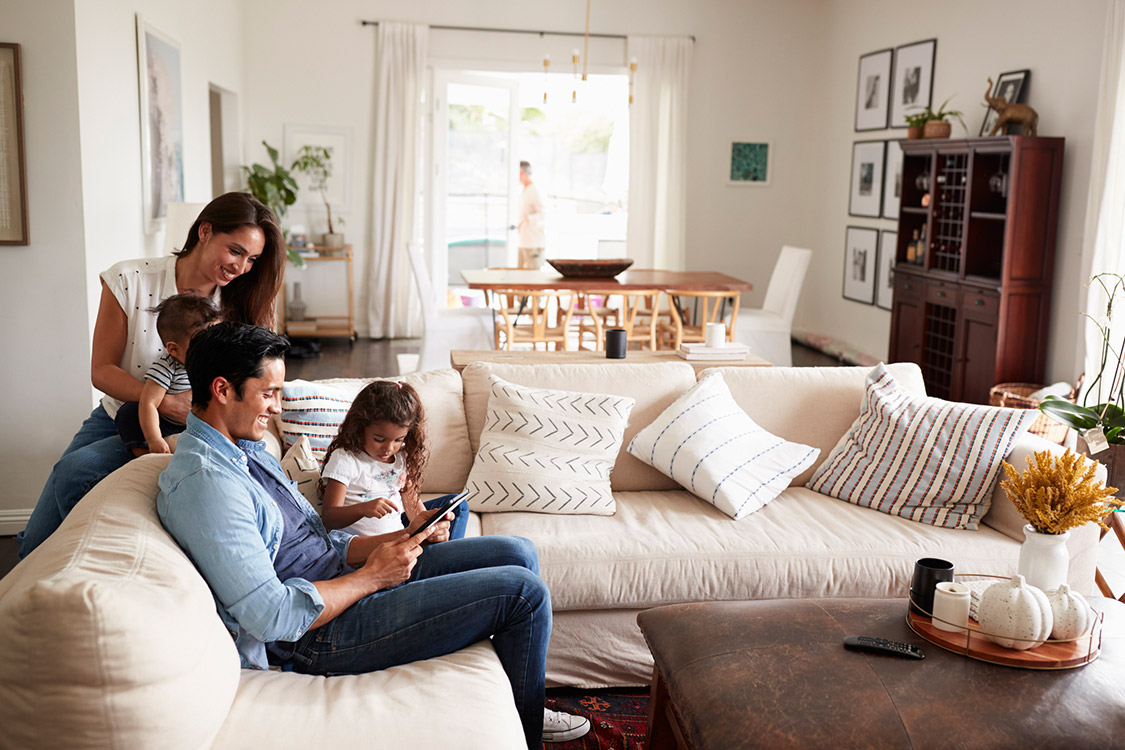 With the advent of smart buildings, flexible workspaces, and modern expectations on the part of tenants, the commercial leasing market has taken a turn into the digital future. We no longer just rent space; we contract a 360-degree user experience comprised of spaces and services. Occupants are no longer the subordinate in a landlord-tenant hierarchy; they are part of a respectful symbiosis in which both parties are equally valuable and active contributors to the relationship. Space is no longer simply a commodity and tenants are no longer just renters. Welcome to the age of tenant experience.
What is Tenant Experience?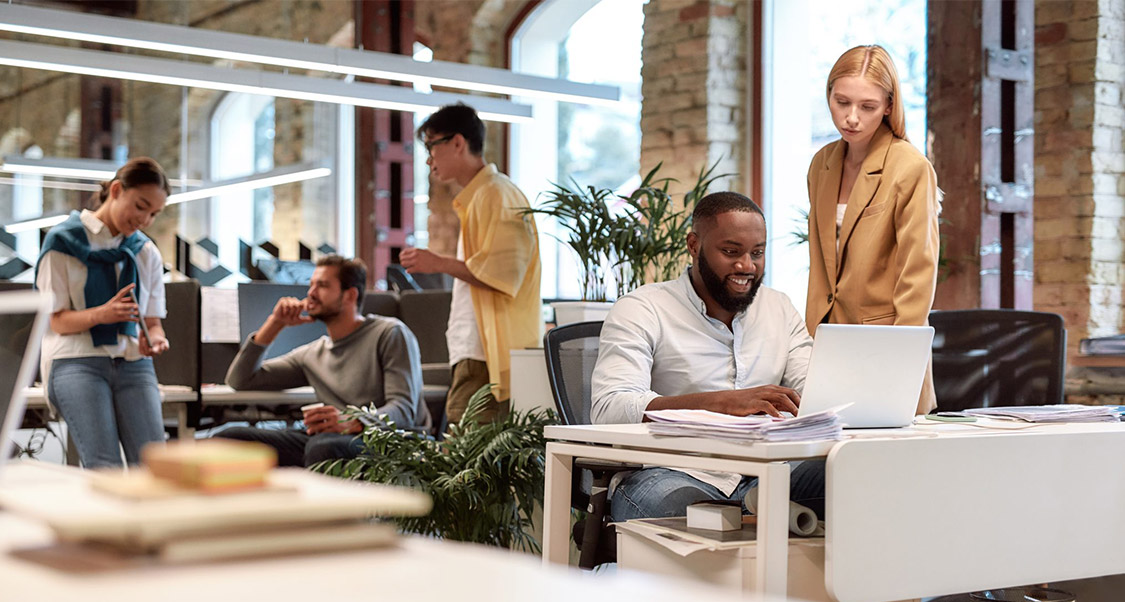 Tenant experience is a relatively recent term that sums up all the aspects encompassing the renting of space, mostly in commercial real estate. In other words, it's used to talk about the comprehensive experience of a tenant or user of a building and comprises literally everything, from the tangible stuff such as amenities and maintenance to the more subtle ingredients like community and well-being.
Not only have today's commercial property renters raised the bar and redefined tenant experience thanks to their evermore savvy demands; but owners and property managers have also stepped up to the plate, realizing that there is much to get back by giving more. These complementing forces, from both sides of the commercial leasing coin, have converged to form a trailblazing trend that is opening the door to all kinds of nifty technology in the areas of facilities management and workplace experience.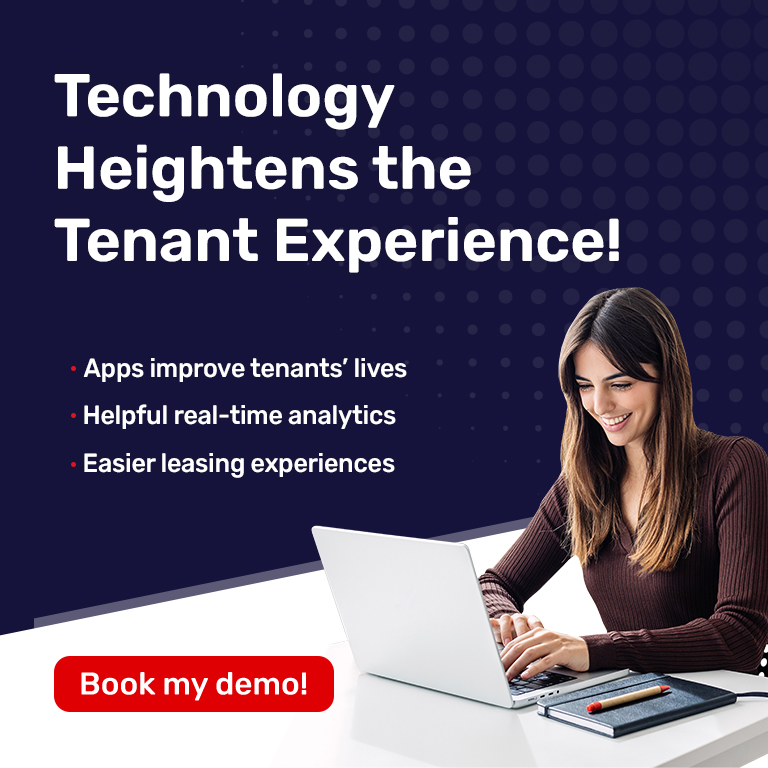 Tenant Experience: The Importance of Community
A fairly new factor in the tenant/owner equation, "community" and "wellbeing" are the contemporary buzzwords in a burgeoning movement towards a more holistic work environment. The workplace has been reimagined, and human things are at the center of it.
The ascent in popularity of flexible workspaces and co-working is evidence of the importance of community in the workplace. Creating a sense of community amongst the humans who inhabit an office building or commercial complex on a daily basis is one of the fundamentals of a workplace that caters to the whole person. It's also something poised to drive the future of work.
Tenant Experience and the Future of Commercial Property Rentals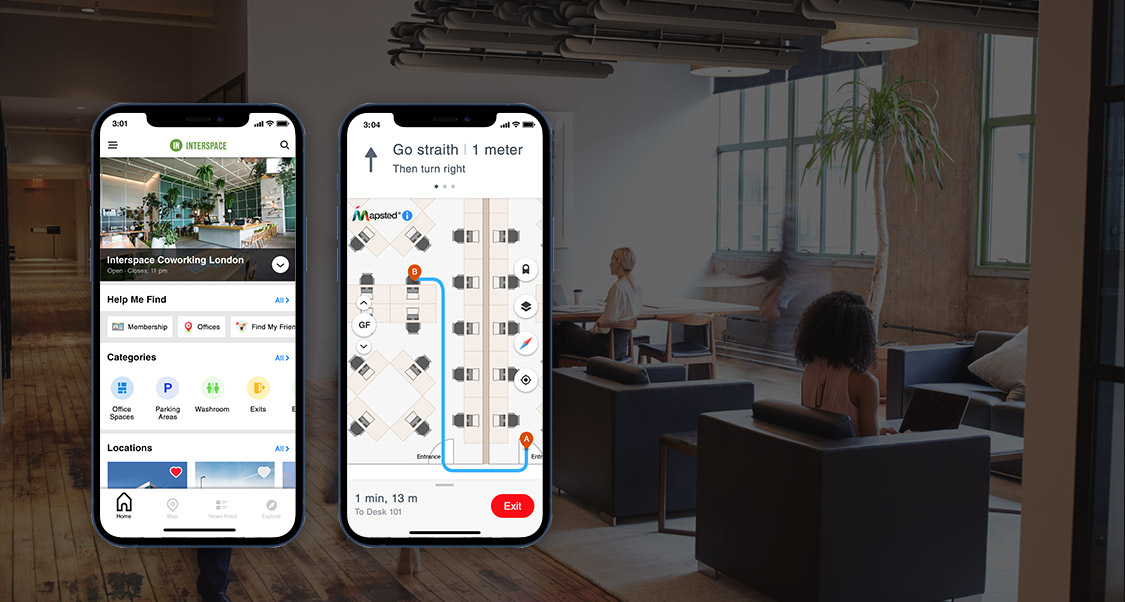 This "age of tenant experience" is putting a new spin on the tenant/landlord dynamic. Nurturing healthy relationships with tenants is of growing importance to property owners and managers because the resulting two-way dialogue serves to benefit both. By increasing tenant engagement in commercial buildings, management is better able to track and respond to issues, utilize or monetize spaces, and understand operations.
When it comes to the profitability of office buildings and commercial space, few things are more important than retaining tenants. To that end, the work of property management teams is shifting focus, and more time is being given to enhancing the user experience than ever before.
All these shifts in time and focus are fueling an environment in which the successful workplaces of the future are being created. The result is an array of new facilities coming onto the marketplace, replete with smart building technology, tenant experience software, a full range of tenant services, and a community-centric approach, which is upping the game for everyone.
Improving The Tenant Experience Through Apps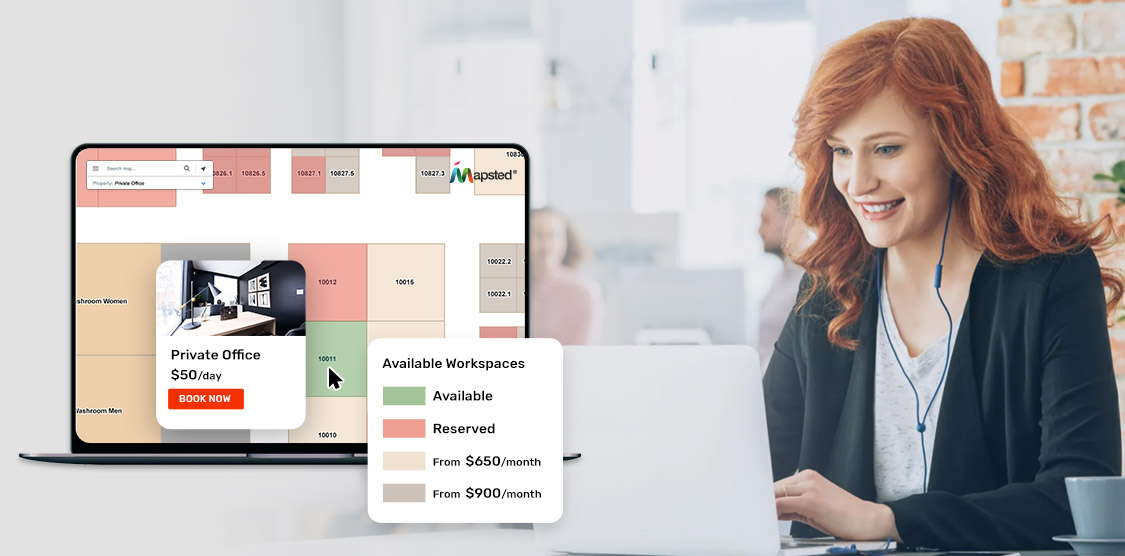 As the world of commercial property rentals springs into new territory, technology is springing up alongside it to speed things along. In recent years, tenant experience software and platforms have sprung up at an amazing pace, addressing every niche you can imagine.
In the realm of commercial property management, tenant experience platforms have quickly become the new standard, if not an indispensable part of operations. On the side of occupants, tenant engagement apps have revolutionized the way we work.
Tenant Experience Apps: Benefits for Occupants
The cool thing about tenant experience technology is that it seamlessly connects spaces and services with human beings. It connects human beings with one another as well. This connectedness makes working life better for everyone.
On the occupant side, tenant experience technology can enhance the individual's engagement with co-workers, other tenants, other businesses, the property's amenities and spaces, and property management itself. In addition to that, the flow of information coming to those working in the facility gets a digital boost; important notices and emergency alerts arrive immediately, right in the palm of workers' hands.
From the standpoint of the renting entity, the entire scope of the leasing experience is made easier with tenant experience technology, from paying rent to submitting service requests to registering visitors to arranging access to the building after hours. The data collected is precise and real, so the renter can evaluate how well spaces and amenities have been used, and how effective their rent dollars have been.
Tenant Experience Apps: Benefits for Property Managers
On the property management side, tenant experience software provides an unparalleled, real-life data feed about the property. The information collected by the platform enables facility management to be more responsive and effective, to gain insights into how to better monetize the property, and to stay ahead of the client-retention curve. This ultimately means better tenant satisfaction, better long-term retention, and maximizing revenues.
The digital tenant experience is a value proposition layer that gives property owners a competitive edge when it comes to attracting new tenants, like a sort of high-tech icing on the commercial property cake.
Location Technology as the Secret Ingredient
So tenant experience can sweeten the deal between property owners and tenants. But is there a secret ingredient in the mix? Indeed there is. Location technology can be the secret ingredient in this digital cake recipe. With regard to the community in the workplace, location technology furnishes that all-important element of connecting people by helping them find places, services, and each other. From the viewpoint of property management, it's a powerful tool for understanding how tenants interact with the facility, its amenities, and other tenants.
Indoor Navigation as the Secret Weapon
But enough of cakes. Let's get serious now and talk about weapons. Perhaps the sharpest arrow in the location technology quiver is interactive maps. What better way to enhance the office-dweller experience than a wayfinding function, right on an employee's phone? As efficient and useful as it seems, indoor navigation is sometimes a missing accouterment in the tenant experience arsenal. Fortunately, Mapsted can turn this missing munition into a property's secret weapon.
Conclusion
Mapsted is a pioneer in indoor navigation technology. Our indoor-outdoor wayfinding solutions can be used as standalone apps or integrated into existing tenant experience software.
Our mobile app technology features such handy elements as indoor maps, interactive route-making, digital directories, and location sharing. Our location-based analytics software gives property management a mighty instrument for assessing strategies, reducing response time, decreasing costs, increasing efficiency, and capitalizing on opportunities. Cakes and cudgels aside, the key to building an exceptional tenant experience really comes down to utilizing technology to make human connections and involvement in the workplace better and easier. To that end, you can lean on Mapsted.
Please contact us to find out how our cutting-edge, hardware-free technology can be implemented to improve your situation.
Frequently Asked Questions
Q1. Why do indoor maps benefit tenants?
Ans. For many reasons including a reduction in frustration, improved workflow, and more efficient meetings. Colleagues can decide on a meeting, book a conference room on their online indoor map and then send directions to the attendees.
Q2. How can I implement blue-dot navigation in my office building?
Ans. First, you need to work with a company, like Mapsted, which specializes in indoor location services. They will create a digital indoor map of your property and then calibrate every square inch of it to get ready to install navigation.
Q3. Will I need to purchase hardware for blue-dot navigation?
Ans. Not with Mapsted! Mapsted is the only company in the world to offer hardware-free navigation that works without installing beacons, wi-fi, etc. Once calibration has been performed on your property you will be able to start using navigation soon after!
Q4. Why should I care about indoor navigation?
Ans. Not only is it an immediate benefit for your employees, but it can help with business operations as well. The abilities of indoor location technology are endless. For example, an indoor map of your business can provide real-time location information such as occupied meeting rooms and desks, allowing you or employees to book meeting rooms on the fly. You can connect the indoor maps to show areas that need maintenance and inform cleaning or outsourced staff of the location of the work order. If you want to talk about all the use cases for your business connect with Mapsted.
Q5. What if my office expands and I need to readjust my indoor map?
Ans. The beauty of digital indoor maps is that changes can be done easily and quickly. Mapsted's maps are highly scalable and can be adjusted according to your needs.