August 07, 2023
Categories:
Technology Trends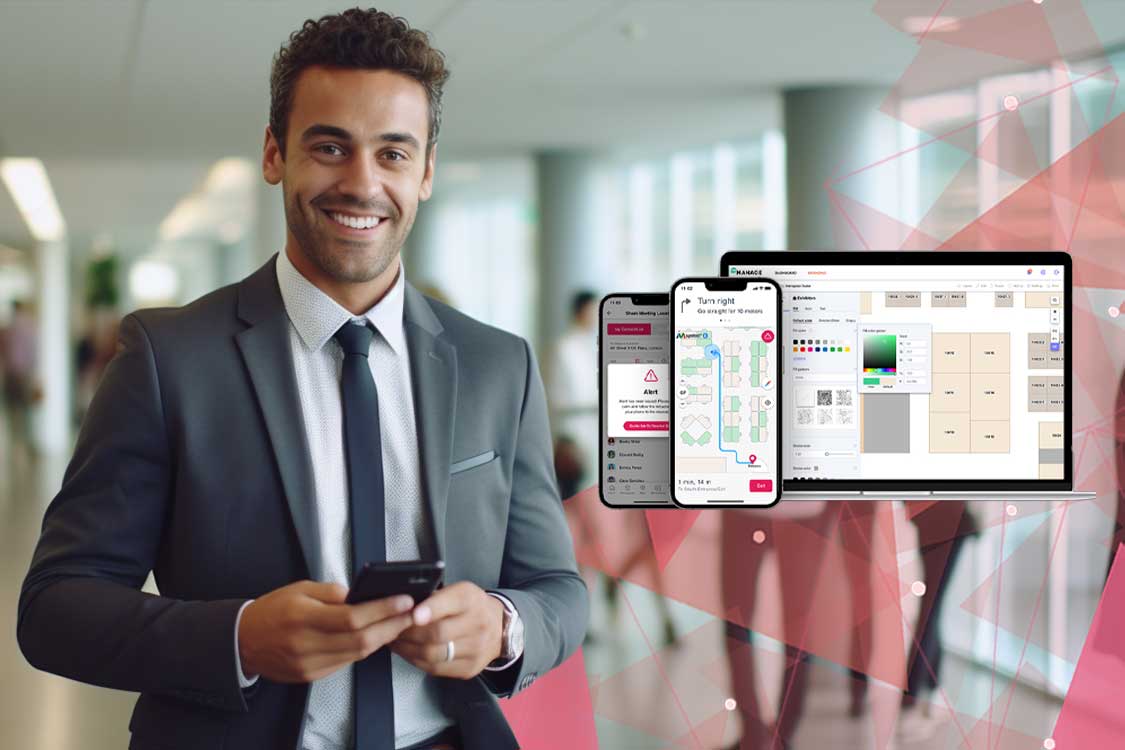 When working in multi-company buildings or sprawling campuses, it can be difficult for students, employees, and visitors to find their ways around. There may be a few signs, but it's nearly impossible to navigate without asking for directions. Indeed, this is where indoor maps for enterprises can come in handy.
Whatever the type of establishment, you need to know where you are at any given time to avoid being lost amid the crowd. With the use of smart indoor maps, companies can gain operational advantages such as a better understanding of visitor behaviour, the ability to locate assets more quickly and use this data to have more efficient operations to boost profits.
Here's what you need to know about indoor mapping and how it can help your enterprise.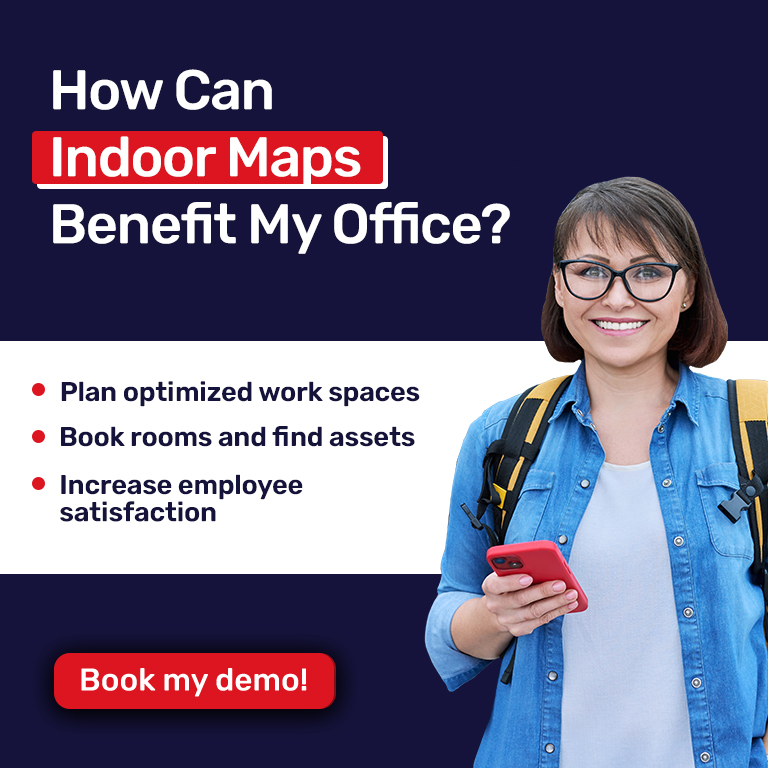 What exactly is Indoor Mapping?

Indoor mapping is the process of turning real spaces into digital maps that show us what the area looks like in a way we can interact with. Unlike GPS tracking, interior mapping does not use satellite waves since they are not strong enough to penetrate roofs and walls, making satellite tracking ineffective. Instead, the technology for mapping indoor spaces provides accurate information about the insides of a space.
Types of Indoor Maps
Indoor maps can be divided into two categories:
Static Maps
A static map is an indoor map that does not have any sort of user-interactive features. Using HTML, the map may be embedded on a website, but you can't add elements or geotag assets to the map itself. Essentially, they're like photographs of a map on a phone.
Dynamic Maps
Alternatively, a dynamic map is an interactive object that allows the user to interact with it. So for your indoor maps to be useful, they must be interactive and change as the user moves around them.
The Technology Behind Indoor Maps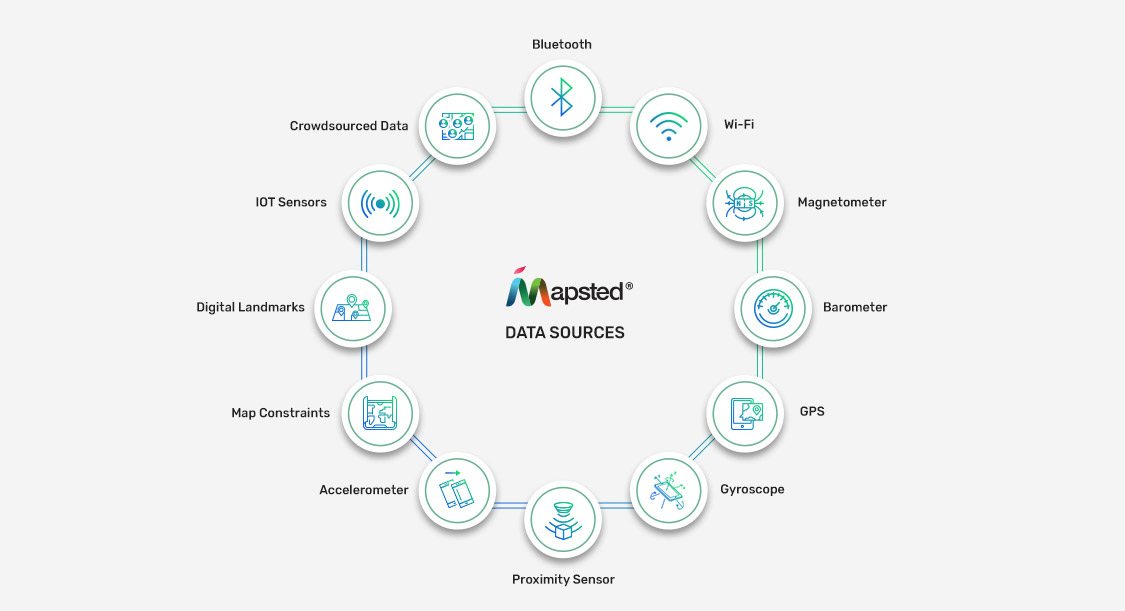 Now let's look at what is powering indoor maps and how they're efficient and more accurate than GPS systems:
It is possible to determine a person's closeness to a gadget by direct contact or a predetermined range of proximity. For example, when you measure the distance between a WiFi router and a smartphone, you understand its proximity positioning.
Trilateration Positioning
Trilateration placement makes use of many reference points to pinpoint an object's exact location. Radio wave emitters are commonly used as standard reference locations. So, trilateration is a technique for calculating the separation between two objects on the strength of their respective signals.
Fingerprinting location systems, on the other hand, use signal strength measurements across venues to detect an object's position. Typically, signal intensities and coordinates are in a database for future reference. When a new device is discovered on a network, its location is then mapped based on previously acquired coordinates.
Smartphone technology can determine the location of people's movements in a place. Smartphones use accelerometers, gyroscope sensors and magnetometers to determine the location of a device in a physical space.
Use Cases of Indoor Maps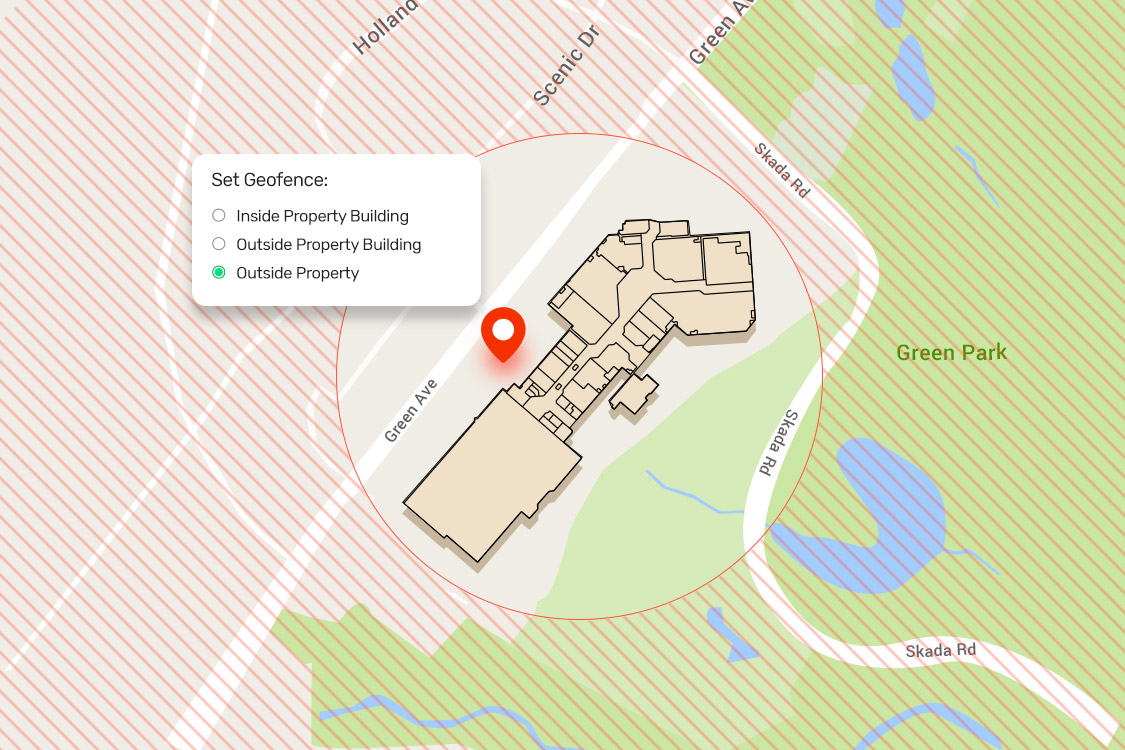 In addition, we're seeing a lot of companies launching digital initiatives by implementing indoor mapping software. Indoor maps can be used for a broad variety of purposes, including:
Within a building, geofencing creates an invisible perimeter around a room. This can track devices as they enter, leave, or move about. Information within a geofenced region can trigger a variety of actions, such as security alerts, mobile device management policies, machinery start-up or stop-off, and even suggestions for individuals to take a specific action.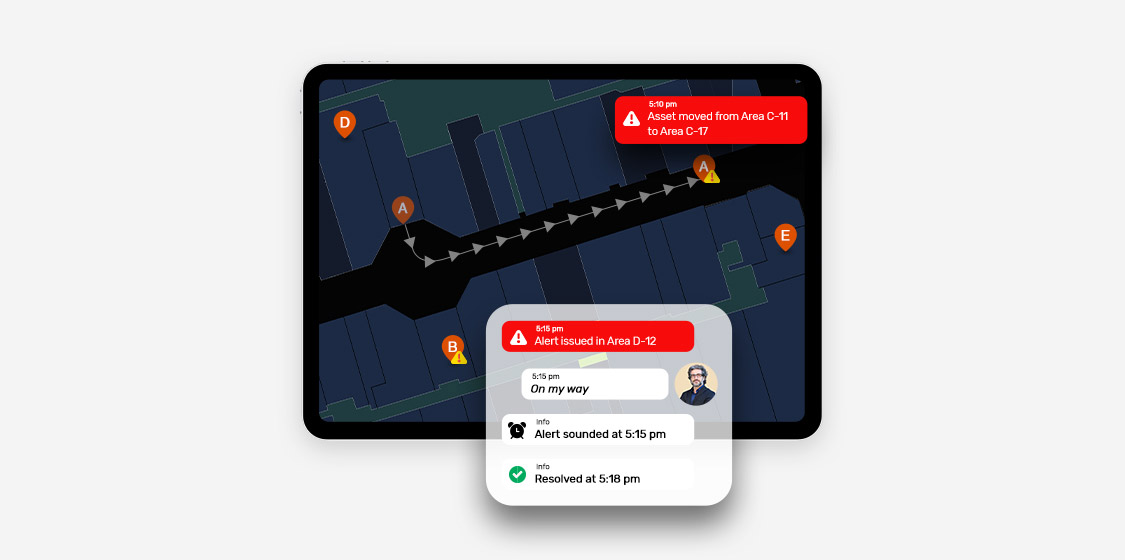 Indoor maps allow enterprises to display the precise location and timing of each asset's movement. This in turn helps employ RTLS for tracking assets efficiently.
Maps can link to applications that allow people to navigate indoor environments just like outside GPS. This capability extends to a wide variety of indoor locations, including office buildings, entertainment venues, and more.
Organizational Safety and Health
Indoor mapping software makes it easier to keep the office safe, especially in times of social distancing, because it can make one-way hallways and make sure that booked desks are far away from each other. Indoor maps can also work with positioning data for the purpose of contact tracing.
Benefits of Using Indoor Maps for Enterprises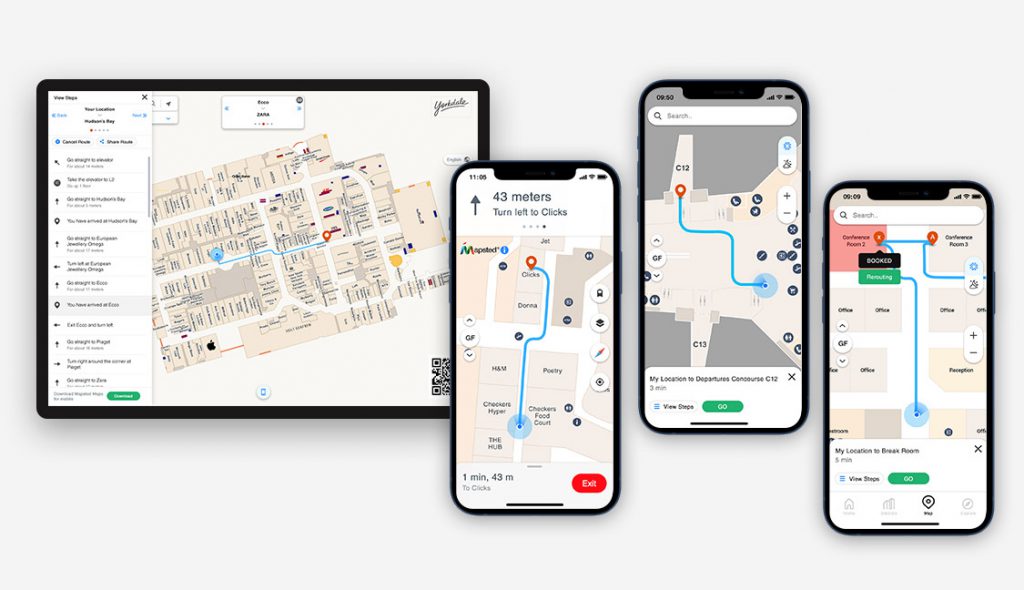 Retailers need to use this foot traffic to their advantage and turn it into good sales considering the amount of time people spend shopping online instead of in stores. An accurate indoor map of the mall could reveal that foot traffic at the mall's entrance is significantly higher than in the upper levels, where most of the stores are. Indoor maps can also determine how long a customer spends in a certain store at a mall, how often they visit, and a slew of other factors that might improve the shopping experience for customers.
Intuitive Navigation & Planning
When you use indoor maps, you give the people who are currently in your space the ability to view their current location on a map in real-time, allowing them to navigate the area more quickly and effectively. People are also able to search for certain sites of interest and navigate their way to those locations using intelligent indoor navigation.
When your visitors have a clear and straightforward route to follow, they are able to discover their destinations and get there in time, and your firm as a whole will be associated with the improved experience they had.
Health and Safety in the Workplace
To better understand how the facility is used, security and safety staff can use a complete inside map of the office building to detect weak spots and blind spots in surveillance cameras.
With the use of indoor maps, security workers may more easily install more cameras, put security guards and first aid kits, and relocate items like smoke alarms and fire extinguishers based on the shape of the building and how it is being used.
Conclusion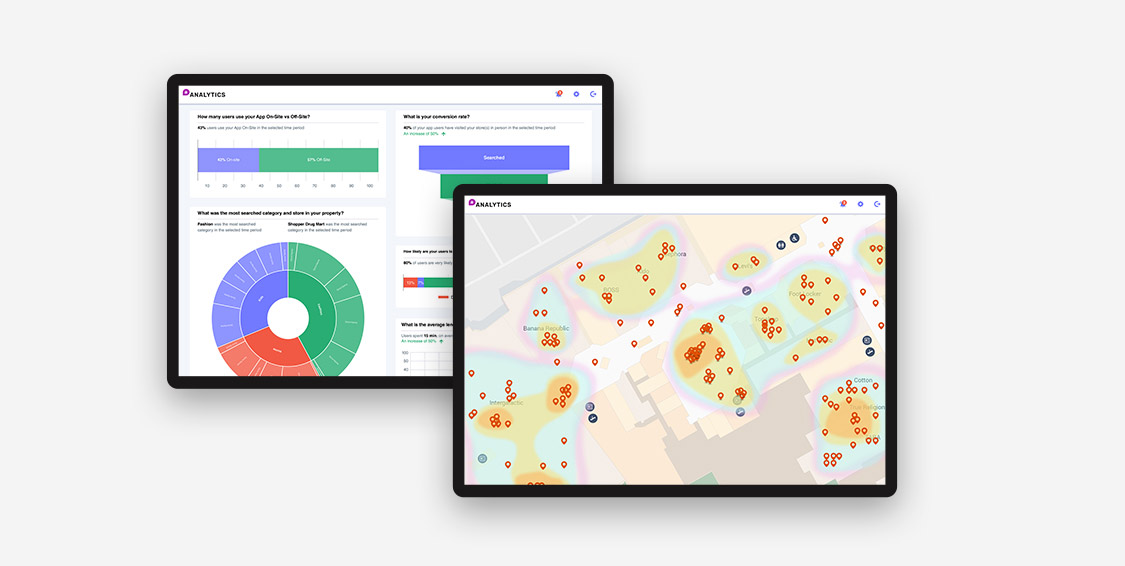 Gone are the days when walking into a new office meant navigating a maze of corridors, which was a source of frustration. With a paradigm shift in how workers orient to their office space, indoor mapping is changing all of that. The use of sensor fusion technologies and hardware already available on the office premises allows for precise pinpointing of user location. Not only that, but users can get to indoor destinations by taking the shortest path possible, avoiding unnecessary detours. if you're wondering "can indoor positioning can help you in a crisis?" The answer is yes. Aside from maintaining order in the flow of indoor traffic, the IPS can also monitor hazards from crowdsourced data and direct people away from potential risks.
Now that you've learned about the potential advantages of using an indoor positioning system to create smart offices, let us assist you in showing you how Mapsted's indoor positioning system is the best solution for your needs. We'll assist you in making the best decisions and all you have to do is contact us today.
If you enjoyed this blog, you might wish to consider reading What is Proximity Marketing and How Does It Work? and The Intersection of Location-Based Technology and Artificial Intelligence: A Match Made in Heaven?
Frequently Asked Questions
Q: Why do I need an indoor map for my business?
A: Indoor maps provide the ability to check real-time desk occupancy in an office and reserve an available desk; track the location of specific equipment within a warehouse and assist customers in finding exactly what they need.
Q: Why can't I just use my general map application for indoor mapping?
A: The positioning and navigation provided by outdoor mapping providers are generally based on GPS. However, GPS's indoor capabilities are severely restricted, necessitating the use of additional technology to attain the level of accuracy required.
Q: Is indoor navigation possible?
A: Any large interior location with a complicated infrastructure, where visitors are most prone to become disoriented, can benefit from the usage of indoor navigation with indoor maps. Large healthcare facilities, shopping malls, resorts, and educational institutions all use it.
Q: What is indoor data?
A: No matter what we do with our smartphones, data is generated. Even the simple act of moving generates data relating to the position of our device within a certain setting. The information gathered indoors is referred to as indoor location data.
Q: How do you use an indoor map?
A: Indoor maps are just like your typical GPS-based maps, but they navigate you through the insides of a building. You can easily zoom in and out of a building and navigate from floor to floor. You can get a better look at the inside floor plan of a structure if you zoom in.