March 28, 2023
Categories:
Corporate Offices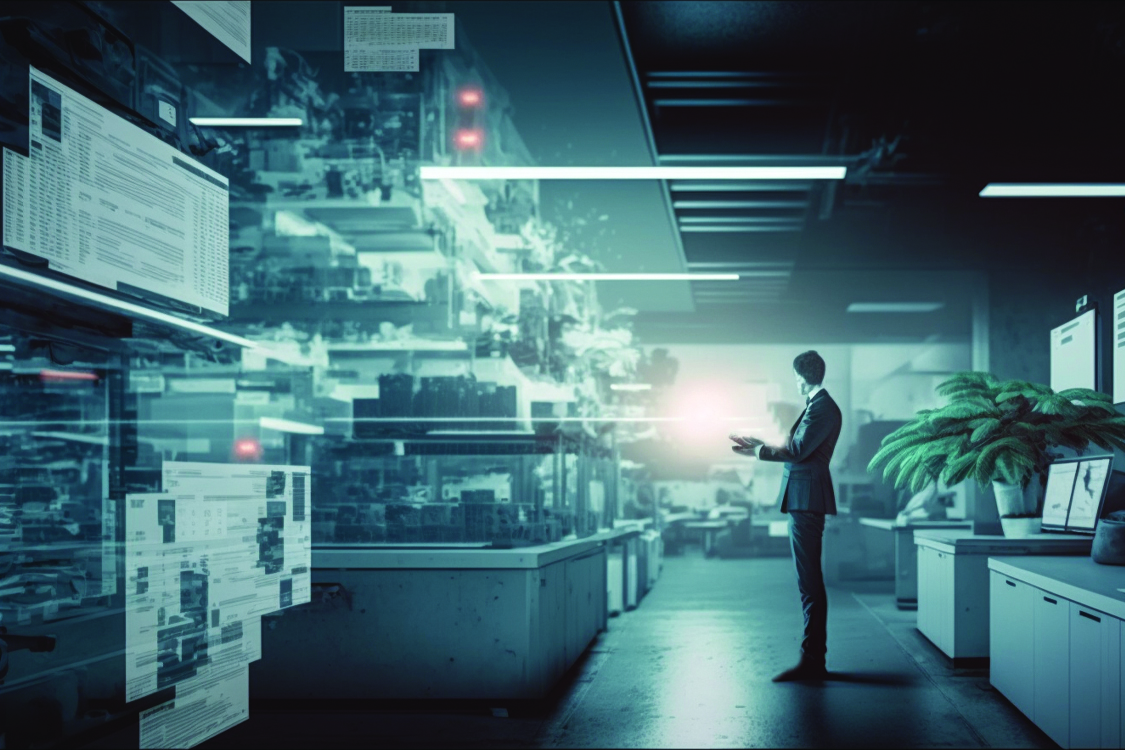 Running a facility can be a challenging task that demands a range of responsibilities, including upholding standards, maintaining the building, and managing costs. Despite the challenges, as a facility manager, you can count on not having to go it alone in keeping your facility running smoothly. Whether you're dealing with issues related to energy costs, compliance, hybrid workplace utilization, sustainability, or other emerging trends, staying informed is crucial to your success. Here are some of the top facilities management trends, so you can make informed decisions and invest in the right technology to maximize productivity, ensure safety, and gain cost advantages to stay ahead of the curve and keep your facility functioning at its best.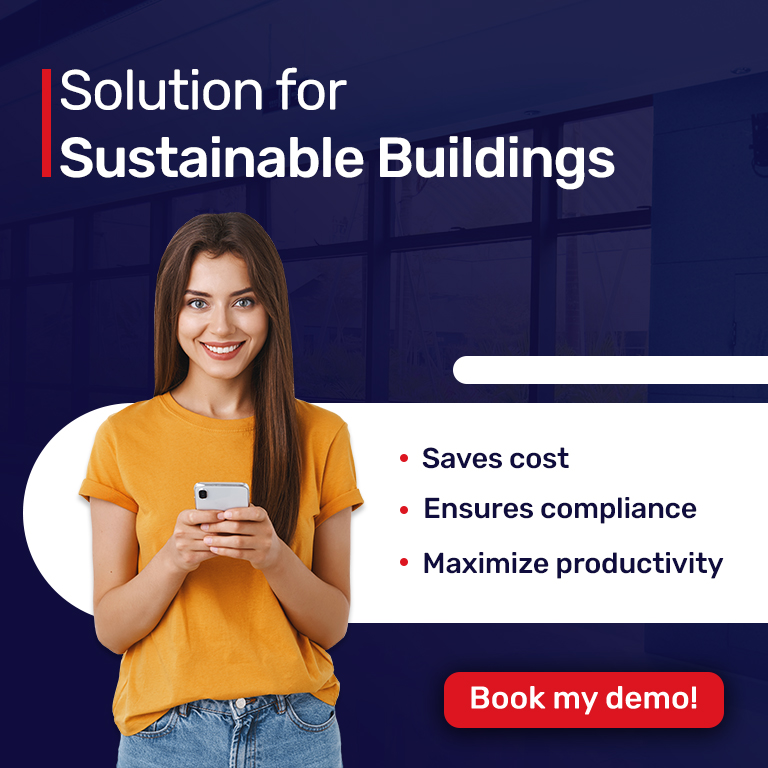 Trends in Facilities Management for Maximum Productivity and Efficiency
1. Paperless Building Operations
During 2023, there is a significant global trend towards sustainability, which is spurred by a common challenge: finding ways to make facility management more cost-effective. The solution to this challenge lies in adopting a paperless approach, whereby mobile technology is used to oversee energy usage, track the performance of assets, and schedule timely maintenance. This paperless approach represents a tangible intervention that empowers facility managers to take the reins and identify shortcomings efficiently. It also ensures that facility managers have a seamless means of keeping building occupants informed and up-to-date with real-time updates.
2. Cost-Cutting Energy Conservation
Implementing an energy-saving plan is crucial for reducing facility operating costs. This can be accomplished by using context-aware technology, which monitors occupancy levels and real-time hotspots, resulting in a reduction in excessive maintenance.
To enhance corporate sustainability efforts, it's imperative to proactively monitor building energy consumption through FM software. Through detailed facility mapping, facility managers can identify trends in energy usage and optimize lighting, HVAC, and other factors to increase energy savings and minimize environmental impact.
3. Perfecting Hybrid Work in Post-Pandemic Offices
Once the transition from remote work to an in-person or hybrid working model is complete, building managers can use real-time IoT intelligence to manage future offices, providing a comprehensive experience for workers. Companies such as Mapsted are proficient in this area. By incorporating location-based solutions powered by IoT sensor data, future offices can be transformed to facilitate wayfinding, room reservations, event scheduling, and notifications, all designed to enhance the well-being and satisfaction of workers.
Office hoteling is an effective strategy that can enhance workplace productivity and streamline costs. If you are seeking to optimize office spaces for your employees, it is crucial to understand the concept of office hoteling and its potential to revolutionize the workplace.
With its exceptional real-time intelligence, Mapsted is undoubtedly the ideal platform for monitoring the real-time performance of facilities such as rooms, parking lots, and concession stands, among others. Only Mapsted provides facility managers with the ability to manage and optimize office floors to achieve maximum safety, productivity, and efficiency.
4. The FM Role Will Transition From Reactive to Proactive
Preventive and predictive maintenance strategies will become the core of facility management, thanks to equipment monitoring tools and data analytics. Facility management will depend on intelligent tools that will help track asset performance and predict potential equipment failures, enabling managers to be more proactive and responsive to situations. Taking a proactive approach is also likely to enhance the resilience of facilities and prevent potential safety hazards.
Mapsted provides an ideal solution for facility managers to track assets and mobilize teams to prevent maintenance issues. By tracing problems to specific areas within a building and scheduling maintenance during non-peak times, Mapsted's offerings can help avoid disrupting the experience for occupants. Adopting preventive measures through real-time location intelligence could help FM teams prevent high overhead costs and business downtime.
5. The Dawn of Maintenance 4.0 – Embracing the Smart Future
Facility Maintenance 4.0 is a concept that involves the integration of advanced technologies such as the Internet of Things (IoT), artificial intelligence (AI), machine learning (ML), and big data analytics to optimize the management and maintenance of facilities. This approach enables facilities managers to collect and analyze vast amounts of data in real-time to make data-driven decisions and identify potential issues before they occur.
Additionally, it empowers facilities managers to prioritize maintenance tasks, allocate resources more effectively, and improve the safety and comfort of building occupants. Ultimately, Facility Maintenance 4.0 represents a significant shift in the way that facilities management is approached, ushering in a new era of smart, connected, and data-driven facilities.
6. Heightened Dedication towards Achieving ESG Objectives
Environmental, social, and governance (ESG) reporting is rapidly gaining prominence in facility management as a tool for measuring sustainability and social responsibility. With increasing awareness of the impact of business operations on the environment and society, investors are demanding greater transparency and accountability from companies that own and manage real estate. In response to this, real estate owners and facility managers are turning towards ESG reporting tools, to generate comprehensive reports on sustainable practices and performance.
Reporting solutions allow Facility Managers and building owners to demonstrate commitment to ESG goals and identify areas where they can improve their sustainability. Through ESG reporting tools, FM sectors can gain insight into the environmental impact of their buildings, better understand the needs and expectations of their stakeholders, and align their strategies with the broader goals of sustainability and social responsibility. This trend will undoubtedly shape the future of facilities management, as companies strive to meet the growing demand for sustainable and socially responsible practices.
7. Automation to Overcome Productivity Constraints
Robotic Process Automation (RPA) has already demonstrated its ability to streamline simple functions such as room bookings and performance reporting, but facility managers are now seeking to leverage its potential in more complex areas.
Regular virtual auto audits of buildings, HVAC systems, and emergency equipment can provide a detailed safety report on the building's safety. By using IoT platforms, the need for maintenance staff to visit hazardous sites for equipment monitoring can be eliminated, resulting in enhanced safety and efficiency in building management. The continuous development of RPA has the potential to transform the way facilities management operates, opening up the possibility of a more intelligent, interconnected, and eco-friendly future.
Recap
As facility management continues to grow in scale and complexity, businesses are feeling the pressure to innovate to keep up with the latest trends. This emphasizes the importance of being prepared to adopt a comprehensive approach to transformation, as the trends underscore the vital role that facility management plays in the overall effectiveness of modern organizations. Therefore, facility managers need to integrate these trends into a practical framework that streamlines facility management processes.
Are you grappling with facility management problems or searching for a smart solution to tackle the challenges that arise within the FM realm? Look no further than Mapsted. We offer world-leading, enterprise-ready location technology that seamlessly integrates into your operations, scales with your business, and delivers significant benefits in record time. Don't let facility management issues hold you back – let Mapsted empower your organization today! If you enjoyed learning about some of the facilities management trends that will shape the industry, you may enjoy our blog on How Building Technology Makes Smart Buildings Even Smarter.
Frequently Asked Questions
Q1. What is the paperless approach in facility management, and how can it help?
Ans. The paperless approach in facility management involves utilizing mobile technology to oversee energy usage, track the performance of assets, and schedule maintenance on time, resulting in cost-effectiveness, efficient identification of shortcomings, and real-time updates for building occupants.
Q2. Why is energy conservation important in facility management, and how can it be achieved?
Ans. Energy conservation is crucial for reducing facility operating costs, and it can be achieved by utilizing context-aware technology, monitoring occupancy levels and real-time hotspots, and proactively monitoring building energy consumption through FM software, among other factors.
Q3. How can IoT technology enhance employee well-being in future offices?
Ans. IoT-powered location-based solutions can transform future offices, facilitate wayfinding, room reservations, event scheduling, and notifications, and enhance the well-being and satisfaction of tenants.
Q4. What is Maintenance 4.0, and how can it benefit facility management?
Ans. Trade Show organizers can leverage a variety of technologies to enhance the attendee experience, including indoor navigation and wayfinding tools, mobile event apps, and real-time communication and engagement platforms. These solutions are offered by Mapsted to help organizers streamline their operations and gain impressive ROI.
Q5. How can technology help trade show organizers streamline event logistics and operations?
Ans. Mapsted's suite is perfect for event management, data analytics, and automation to help trade show organizers streamline various aspects of event logistics and operations. From venue booking and budgeting to vendor management and post-event reporting, Mapsted's technology Frees up time and resources for organizers to focus on other critical functions.