August 09, 2022
Categories:
Corporate Offices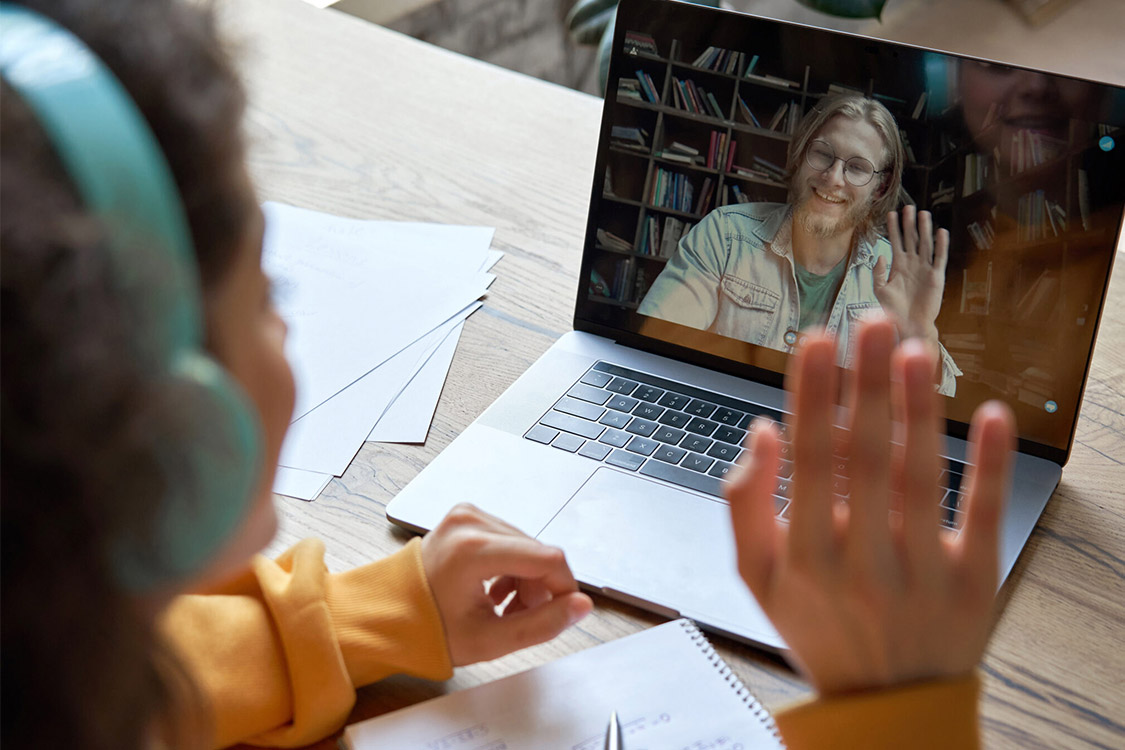 Gone are the days when employees drove to offices braving an ocean of traffic, inclement weather, and pollution. Office work is dead, some say whether or not it is true, the rise of a mobile-first workplace is no longer a myth. The revolution has begun and employee experience seems to be the focal point of everyone's attention. With more and more companies trading traditional work for a mobile-first approach, they are normalizing user journeys that are focussed on how employees use their smartphones or how an app can be made compatible across the device range.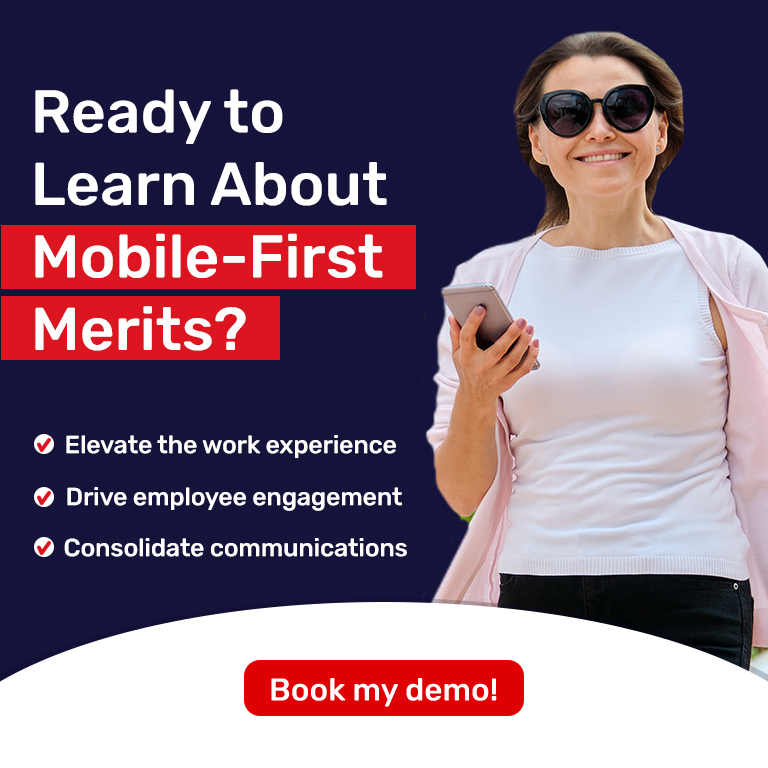 5 Incredible Ways in Which Enterprises are Shifting to a Mobile-First Workplace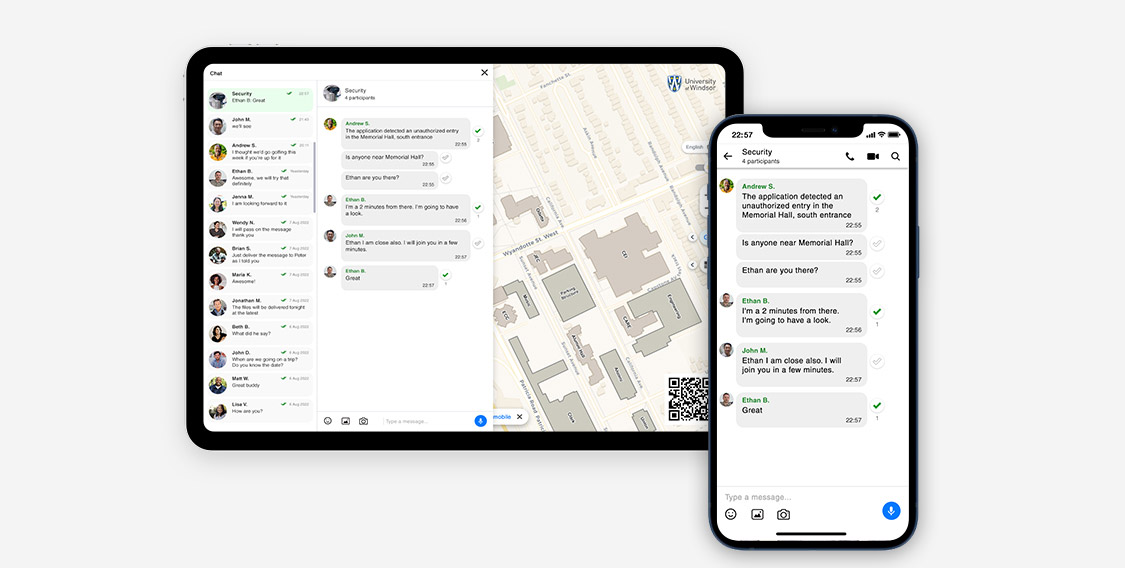 1. Barrierless onboarding
When you focus on a mobile-centric approach, the employee experience improves from the first interaction. The presence of your company in the digital space will make it easier for people to apply for positions, as well as explore various aspects of your organization and make informed decisions. They can fill out forms and save their work until they are ready to submit it. Such features have a far-reaching impact on people applying for jobs where they will have great things to share with their peers, elevating your brand image through word of mouth.
Increase the number of satisfied new hires by extending the digital experience to the onboarding process. Even if you want to have the best of both worlds, a hybrid hiring model will make everyone happy. Newly hired employees will have to jump through several hoops to learn about the company and its processes. A dedicated employee app will be useful for this. It illuminates everything they are curious about from their first day. Help is truly one click away, whether it's FAQs, training materials, or tech support. In every gait, a dedicated employee app will close the awareness gap and shorten the learning curve.
2. Consolidate communications
When you implement a digital-first workplace strategy, you make a strong push for mobile work and community building. It entails bringing all employees together through a centralized network, allowing everyone to freely communicate. To ensure the success of remote working, your company should also have an internet channel where employees can stay up to date on the latest news and developments within the company. A centralized mobile app for employees also eliminates file access latency. Another option that many corporations that have moved to remote working use is Single Sign-on or SSO for short. Because there are no delays in accessing office infrastructure, this allows for a seamless transition from offline to online work.
Using a mobile app as an access point allows your employees to access the technology stack from a single location. The integration option is essential for a barrier-free experience. Employees today require a variety of tools and technologies, including GSuite and Microsoft Exchange. They may also require access to communication tools such as Zoom and Google Meet, as well as other software such as Mapsted's indoor navigation tools to navigate the office when they arrive or book meeting rooms in advance.
3. Enforce Worker Wellness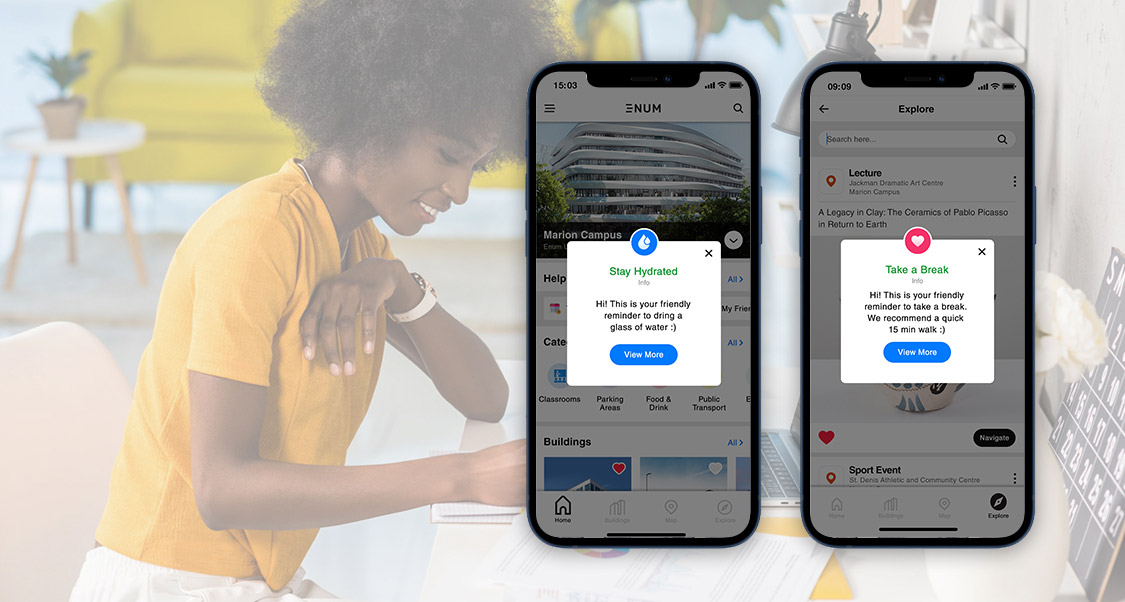 The first step toward improving employee wellness is to create a dedicated app through which employees can interact and provide feedback. As more tech workers spend their days hunched over laptop and phone screens for extended periods of time, it's a great feature to have in the employee app that reminds them to take a break and replenish themselves. While these self-care reminders are simple to automate, it's worth going the extra mile and conducting polls to better understand the WFH trend.
Having a centralized welfare app makes it easier to conduct employee health workshops, and as long as such features are easy to integrate with productivity apps used by workers, it is a great way to drive interactions and reward people for following healthy habits. It also reduces office stress and encourages employees to share concerns and have problems resolved rather than expecting the worst.
4. Drive Employee Engagement
Want to boost workplace productivity and cultural fit? Allow employees to communicate with one another and collaborate at all times. An internal channel for interacting with company activities can assist the team in engaging with other teams and carrying out the interaction productively. They can provide feedback and participate in surveys to express their opinions.
Employees are empowered in a variety of ways by communication channels such as Slack. It is not only a venue for official communication, but it is also a friendly platform where employees can share photos or shoutouts in addition to office-related discussions. As more workers become more engaged in a single channel rather than juggling several, the workday becomes more enjoyable and rewarding. Above all, a happy employee is a free WOMM, giving onlookers a positive impression of your company and its policies.
5. Elevate workplace experience
A dedicated app for new or returning employees is a great way to enliven the office experience and make their return to work more enjoyable. If you haven't already heard, there is an app that does exactly that, if not better. Let us introduce you to CampusGo by Mapsted. The world's best indoor navigation app is a lot more entertaining than you might think. Consider it a one-stop shop for all of your employees' needs.
CampusGo is everything a large campus or office needs, whether it's getting from the parking lot to their workstations, booking meeting rooms, or checking occupancy status to book meeting rooms. It also includes a news feed that displays the most recent insights to keep your employees up to date on workplace news. We call it the smartest solution to all indoor experiences because it benefits everyone who visits your office, not just your employees.
Conclusion: Mobile-first strategy is the curtain call for modern employee woes
Previously, customer satisfaction was the only priority, but that is changing with the mobile-first workplace strategy. The bubble burst when more employers realized that happy employees are the only ones who can create happy experiences that lead to triumphant results. If anything, now is the time to invest in employee welfare and stay invested in order to achieve organizational goals. There is no better time than now to transition from a traditional strategy to a mobile-first approach in order to make your employees feel like the crown jewels of your organization. A valued employee is not only as satisfied as your most satisfied client but is also less likely to leave your company feeling overworked.