Trademark Usage Agreement
Effective June 1, 2020
All use of Mapsted Corp.'s trademarks are subject to this Trademark Usage Agreement ("Agreement"). This Agreement is for Mapsted Corp.'s licensees, outside suppliers, partners, developers, customers, and other parties ("Licensees") who wish to use the Mapsted name, logo, and other registered or unregistered trademarks and service marks owned by Mapsted ("Mapsted Marks"). If you are a Licensee of a Mapsted trademark or logo, your license agreement may have particular usage guidelines different than provided here. If so, please follow the specific guidelines in your agreement. If you are a Licensee but have not been provided with special guidelines for usage of Mapsted Marks, then these guidelines apply to your usage of Mapsted Marks. Please note that any use of any Mapsted Marks outside of this Agreement requires specific permission and without such permission may constitute trademark infringement under Canadian Law.
Mapsted Marks and License
Mapsted's Marks are Mapsted's intellectual property and are among our most valuable assets. In order to preserve and protect these marks, it is essential that they are used properly. We ask that you help us by properly using and crediting the Mapsted Marks for which you have been given use permissions in accordance with this Agreement. The following is an illustrative, non-exhaustive list of logos and trademarks owned by Mapsted:

MAPSTED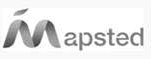 Mall mApp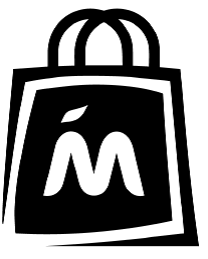 Campus Go
Some or all Mapsted Marks are protected by Canadian laws or other laws. This Agreement gives you, our customers, vendors, partners or other specifically permitted entities, a non-exclusive, non-transferable license to use the Mapsted Marks on websites or applications that incorporate or otherwise use the Mapsted services, or identify Mapsted as your customer, as applicable and as described in your services agreement. Such use is subject to the terms of this Agreement, and we may terminate this license at any time and at our discretion. Upon termination of the license, you agree to promptly remove any Mapsted Marks from any websites or applications, or other material within a reasonable time.
Permissible Use of the Mapsted Marks
Placement: You may generally use the Mapsted Marks to identify the associated services, or to identify Mapsted as your customer (as applicable). All online uses of the Mapsted Marks and any other intellectual property rights owned by Mapsted, such as Mapsted's technologies, should link back to the Mapsted home page at https://mapsted.com

Notice and Attribution: The TM or SM symbol should be used with each Mapsted Mark, unless Mapsted instructs you to use the ® symbol or otherwise. We ask that you also provide the proper trademark attribution identifying Mapsted as the owner of the Mapsted Marks, such as
The Mapsted name and logos are the trademarks or service marks of Mapsted Corp. or its affiliates in Canada. and other countries.

Brand Guidelines: Mapsted provides you with style guidelines describing specifics such as size, color, or relative placement of the Mapsted Marks. Mapsted Brand Guidelines can be viewed at https://mapsted.com/brand-guidelines. You agree to use the Mapsted Marks in a manner that conforms to any such guidelines or other instructions provided by Mapsted at any time, and to update all uses to conform to Mapsted's latest guidelines and/or instructions.
Impermissible Use of the Mapsted Marks
You shall not use the Mapsted Marks except as described in this Agreement, any guidelines provided by Mapsted, or otherwise agreed in writing by Mapsted. You shall not use the Mapsted Marks to disparage Mapsted, or in any way that may be damaging to our brand or to our interests in the Mapsted Marks.

You shall not use the Mapsted Marks to imply endorsement by Mapsted of your products or services, or in a manner that causes customer confusion. That is, while you may identify Mapsted as your Customer, you shall not do so in a manner that implies any other relationship with Mapsted.

You shall not remove, distort or alter any element of Mapsted Marks. That includes modifying a Mapsted's trademark, for example, through hyphenation, combination or abbreviation, shorten, or create acronyms out of Mapsted's trademarks.

You shall not misrepresent your relationship with Mapsted, or use the Mapsted Marks in any manner that is misleading. You shall not use Mapsted's Marks in any manner that expresses or implies Mapsted has any affiliation, sponsorship, endorsement, certification, or approval of your product, service, or company, unless specifically authorized by Mapsted.

In addition to protecting the Mapsted Marks, it is important to us that you maintain an independent brand. Even where use of Mapsted Marks is permitted, you must prominently use your own marks to identify your services in a manner that makes your brand or any other descriptor of your goods/services clearly distinguishable from ours. You may not use the Mapsted Marks or any confusingly similar name or trademark with your product, service, company, or domain name.

You shall not copy or imitate Mapsted's trade dress, including the look and feel of Mapsted's web design properties or Mapsted's brand elements, distinctive color combinations, typography, graphic designs, product icons, or imagery associated with Mapsted.

Proper use of Mapsted Marks reinforces their role as brands for our products and services, and helps prevent Mapsted's loss of rights in our marks.
Termination
We may terminate this Agreement at any time effective immediately upon notice to you. This Agreement will terminate automatically in the event of any agreement on which your permission to use the Mapsted Marks is based. In addition to any other right that we may have to enforce our rights in our trademarks, you must promptly comply with any request that we make for you to cease any use of the Mapsted Marks.
Ownership
Nothing in this Agreement or otherwise gives you any right, title or interest in the Mapsted Marks, or any other trademark or trade name of Mapsted, except the right to use the trademarks and service marks solely to identify your actual use of Mapsted's software and platform. You agree that the Mapsted Marks, and all intellectual property rights therein, are solely owned by Mapsted, and that any and all uses of the Mapsted Marks, and all goodwill derived therefrom, whether or not done pursuant to the Agreement, shall inure solely to the benefit of Mapsted.

If you choose to represent and/or mention Mapsted's software, technology, Mapsted Marks and other intellectual property rights in your website, posts, comments, press releases or any other marketing materials, any such representations and/or mentions should be expressly mentioned as being owned by Mapsted.
No Warranties
As part of this Agreement, we do not make any representations regarding your use of the Mapsted Marks. We disclaim all warranties, express and implied, including any warranties of non-infringement.
Your Liability for Third-Party Claims
You agree to defend, indemnify, and hold harmless Mapsted, its affiliates, and their respective employees and agents (each an "Mapsted Entity") against any claim, suit, demand, loss, liability, damage, action, or proceeding (each, a "Claim") brought by a third party against an Mapsted Entity that results from your impermissible use of any Mapsted Marks, including any Claims based on trademark or copyright infringement, dilution, passing off, counterfeiting, or unfair competition. You will also be responsible for, and will fully reimburse each Mapsted Entity for, any liability incurred by such Mapsted Entity in connection with such Claims.

You will fully cooperate with each Mapsted Entity by providing reasonable assistance, authority, information, and resources where applicable, in order to assist with the defense of the Claims. You acknowledge Mapsted's right to control any defenses or responses against any such Claims, and you agree to cooperate with and reimburse any Mapsted Entity that wishes to assert such authority.
Additional Legal
Except as otherwise agreed upon in writing between you and us in a Service Agreement or otherwise, this Agreement and any guidelines or instructions we provide in the future constitutes the entire agreement between you and us regarding your use of the Mapsted Marks. You may not transfer this Agreement to any third party. This Agreement is governed by the laws of Ontario, Canada, and any action to enforce or otherwise relating to this Agreement shall be brought in the provincial and federal courts located in Ontario, Canada.
Disclaimer
This policy document is not intended to serve as legal advice.Should you have questions regarding your legal rights or duties, please consult your own attorney. Should you have further questions regarding Mapsted policy for its trademarks, please contact us at info@mapsted.com.
Questions
If you have any questions regarding Mapsted Marks, please contact Mapsted at info@mapsted.com