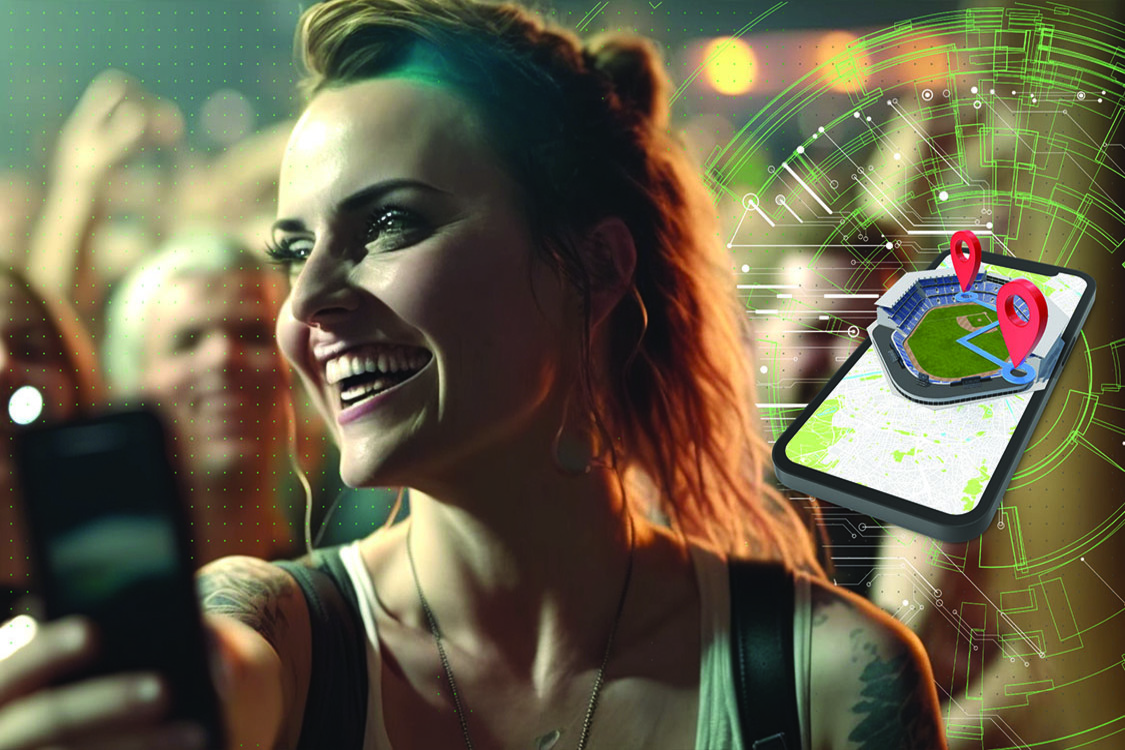 Stadiums understand the importance of maximizing their operations to increase fan engagement. Undoubtedly, savvy facility managers also know how integral location-based technology is to achieving that end.
Not only does location-based technology ramp up the fan experience, but it also serves the stadium well. Facility managers can use this intelligent resource to do a multitude of things such as sense and gather movement data from fans, staff, and stakeholders and all in real-time. Having this kind of data allows those in charge to manage and better allocate resources to all areas efficiently. Furthermore, location-based technology has the ability to enhance customer service by personalizing recommendations based on people's locations.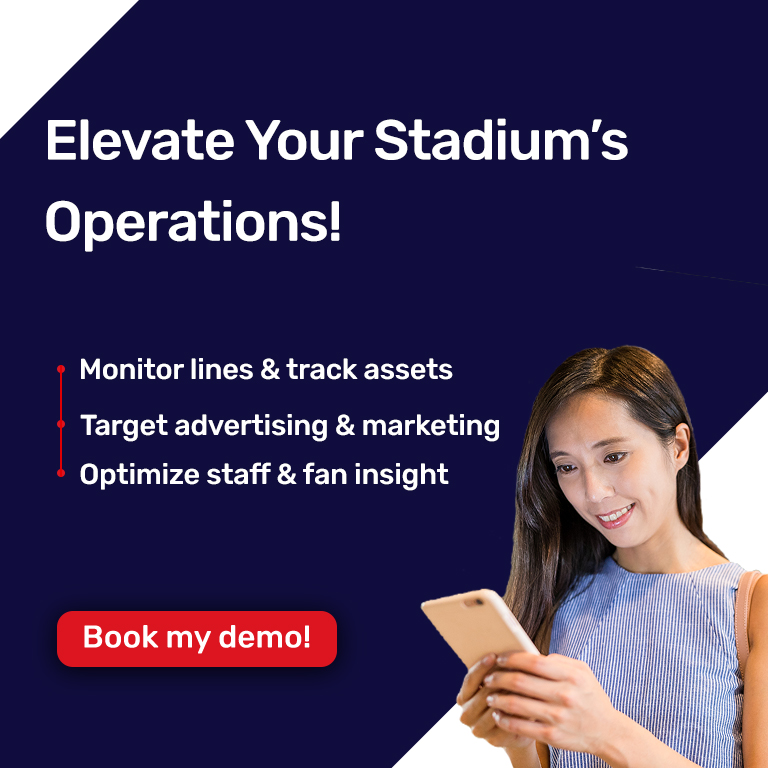 What's All the Fuss About?
It stands to reason that groundbreaking technology which amplifies the experience for spectators and benefits stadium management is being talked about. So, what exactly is location-based technology? For Mapsted clients, it means having an indoor navigation system without the need for external hardware using horizontal and vertical positioning as well as multi-building positioning. This intelligent technology allows users to seamlessly navigate around complex venues such as stadiums. It's as easy as downloading the app on a smartphone. But, there's a lot more to this technology than navigation and wayfinding. Providing real-time data is one of the most important features for stadiums.
Changing Stadiums Into Smart Venues
When stadiums use smart technology, they ramp up how fans experience the space. When fans are enjoying their time at a game or performance, it bodes well for stadium operations and the bottom line of increasing revenue.
Consequently, here are some ways Mapsted's location-based technology can benefit stadium operations:
Predicting and monitoring lines: It's vital to know where fans are lining up to get into the stadium. Having this information can help stadiums to reduce wait times, manage congestion at various entrances, and alert staff when lines need redirection.
Optimizing staff: Real-time data can provide a ratio of staff to fans and the impact that may have on line wait times, and congestion, among other things. If there is an incident in any of the lines, an instant notification can let staff know so they can act immediately. Having information on fan volumes makes management much easier.
Tracking assets: Real-time data generates alerts on the location of assets as well as provides analytics on device patterns.
The Fan experience: In order to connect with fans you need to understand them. Data from intelligent technology can show common paths fans take and information such as how long it takes them to get to their seats and how long they stand in line. It can also point out the distance they travel to get to amenities. In other words, those things contribute to their overall satisfaction. By analyzing this data, stadium managers can ascertain what needs improvement.
Accessibility: By analyzing crowd data, travel pattern insights can help stadium staff understand the best paths for wheelchair users in order to plan safer and more efficient services and routes for those with mobility issues.
Advertising: Data amassed from fans while they're at events can provide advertisers with an increase in their frequency and reach. Retargeting fans via email using data garnered at events can help advertisers and sponsors to elevate brand awareness.
Marketing: Fans can receive notifications from stadiums based on their behaviors and locations while in the stadium. Consequently, marketing staff can understand the effectiveness of various campaigns aimed at driving fan attendance or in-stadium purchases.
The Last Word
Mapsted's innovative location-based technology empowers stadiums to increase their operational efficiencies using real-time data. With this information, stadiums can amplify the fan experience while increasing profits. This data is also useful for stadium management, planning, and making decisions on investments. When you're looking to create a more intelligent stadium, Mapsted's solutions can help you make those decisions that both create an incredible experience for fans and that increase your bottom line. If you enjoyed learning about how Mapsted can help high-tech stadiums flourish, you may also enjoy this short video.
Frequently Asked Questions
Q1. What is a smart stadium
Ans. An intelligent stadium uses cameras, sensors and digital signs to provide a better experience for fans.
Q2. What is a great stadium?
Ans. The best stadiums leverage technology to interact with fans and to use data to make management, planning and investment decisions.
Q3. How does location-based technology help with crowd management and safety?
Ans. AI-based systems can be used to detect potential hazards and alert authorities in case of an emergency. Moreover, these systems can also be used to monitor the crowd in real-time and detect any suspicious activities. This helps ensure everyone is safe and secure at all times.
Q4. What are the benefits of using location-based technology in stadiums?
Ans. With this technology, stadiums are able to provide a more secure, efficient, and personalized experience for fans. It enables them to track the movement of people in real-time, improve safety measures, and increase customer engagement through targeted promotions. By using location-based technology in stadiums, businesses can gain insights into audience behavior and preferences which can help them better serve their customers.
Q5. What kind of data is collected from using location-based technology in stadiums?
Ans. Data includes information about where fans are located in the stadium, how long they stay, and what types of activities in which they engage. Additionally, this technology can also be used to track customer behaviour and preferences to better understand their needs and interests. By collecting this data, stadiums can make sure they are providing an optimal experience for fans.