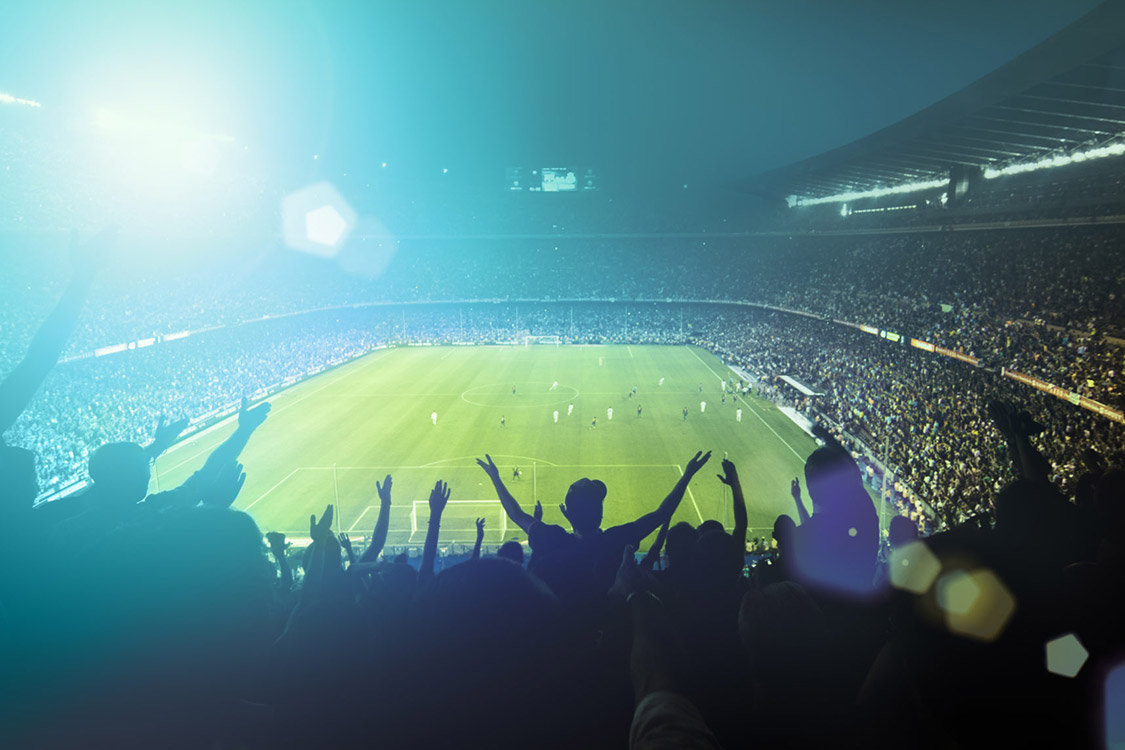 Sporting events are one of the most popular ways to engage large audiences. Even though sporting events have been around for centuries, changes in technology have transformed the stadium fan experience remarkably. To keep up with the current trends and remain relevant in the future, one must focus on improving the fan experience constantly. Let's look at what kind of experiences fans desire. What can an organization do to attract the audience of today?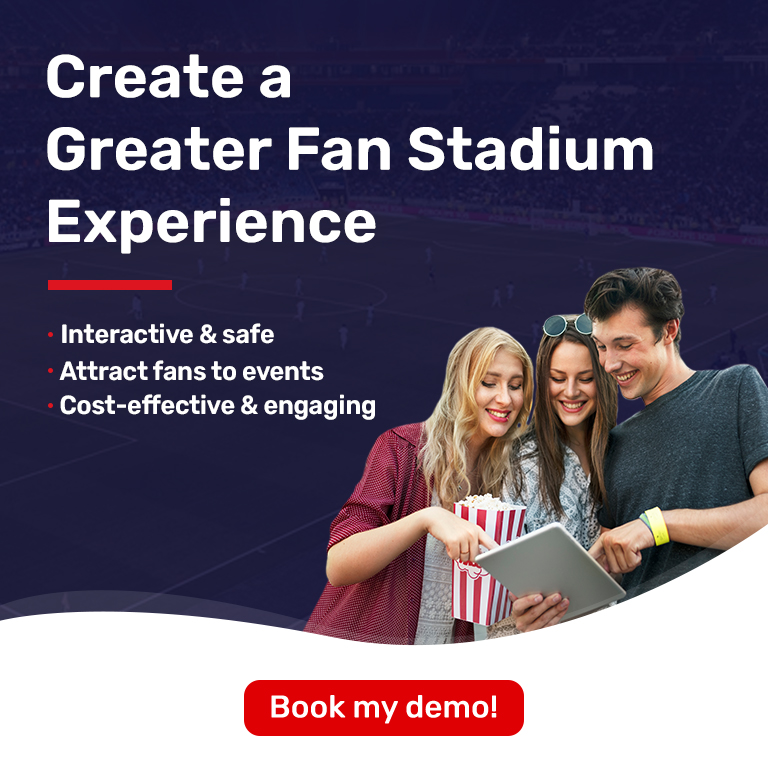 What is Stadium Fan Experience?
The fan experience is how you make fans feel. It is the wholesome experience from booking tickets to a sporting event to being present at the stadium. You want to ensure fans have a great time from beginning to end. This can mean the difference between a good turnout and a sold-out stadium.
A fan's first impressions mean a lot. They look at your website, interact with you on social media, make phone calls. Everything should be taken into account. It's important to consider the value of the overall experience you are providing. Getting to know your fans and figuring out what they want and need helps you create better products and services.
What do Sports Fans Want?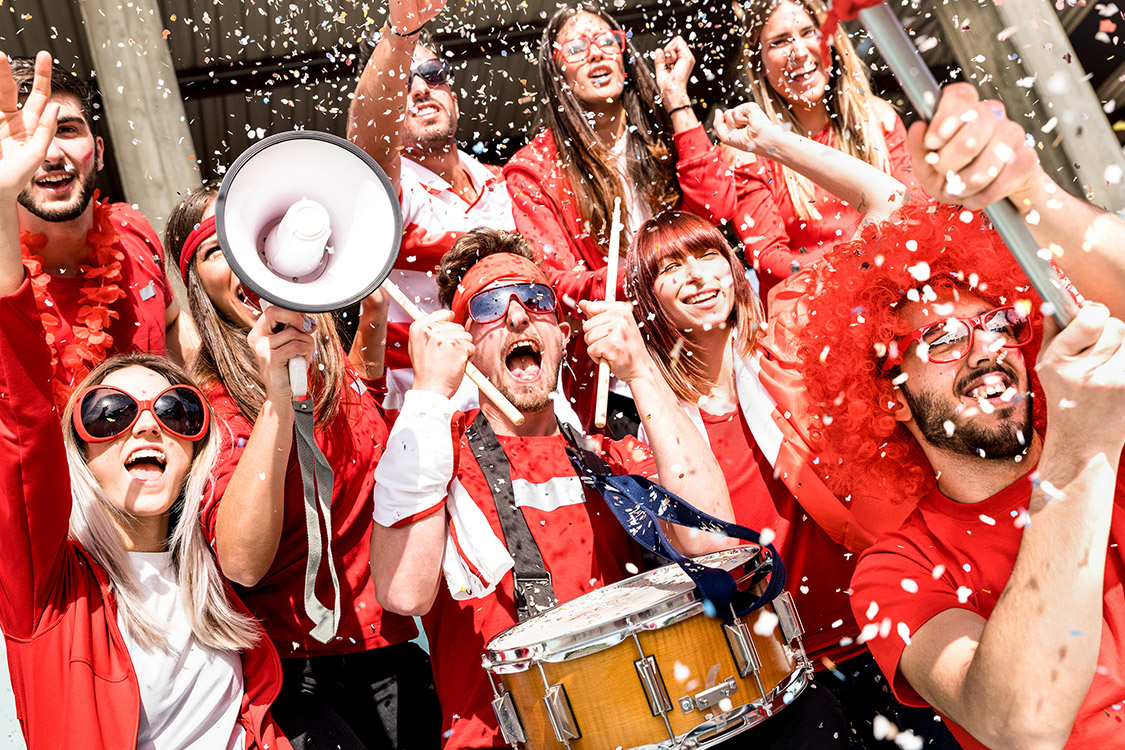 1. Safe and Better Experience
Sports fans want to ensure they are having a safe fan experience in stadiums. Enterprises must design experiences with the user in mind more than ever before. Sports organizations must use data analytics to gain a comprehensive picture of their supporters and give them information to establish better trust and more meaningful interactions with their customers.
2. Interactive Experience
It's all about finding the appropriate place and the perfect time to connect with your audience. Watching the game digitally or visiting in person isn't enough for fans; they want additional information and a place to interact with other sports fans or read constant updates. According to recent surveys, more than 50% of sports fans like to read up on the latest news and stats about the players before or during a sporting event. They want to be better prepared to follow along with the action in real time. The use of data-driven interactions and fan engagement technology, enabled by AI, can help extend the in-person experience while also engaging followers throughout the world.
3. A Focus on the Overall Physical Experience
Once sports fans have entered the venue for the event, they want to have the most comfortable, convenient environment. They want to know they've entered one of the most interactive and cool sports venues. For example, when they're entering the parking lot and some of the areas are already full, they would like to get to the game as quickly as possible. If there are interactive ways for the audience to make this process quicker, they would love it. Secondly, once the fans enter the stadium, do they get a welcome message or a map of the stadium, or a way to navigate to their seats? If not, they're more likely to be disappointed.

Now, just as people stay at home, watch games on the television, and order food right from their couch, wouldn't it be better if they could get food delivered while they're in a stadium too? Not only food, but if they get live updates on their phones, know how to locate the restrooms, or get great deals right where they are, it'll add to the overall experience.
How to Attract Fans to Sporting Events?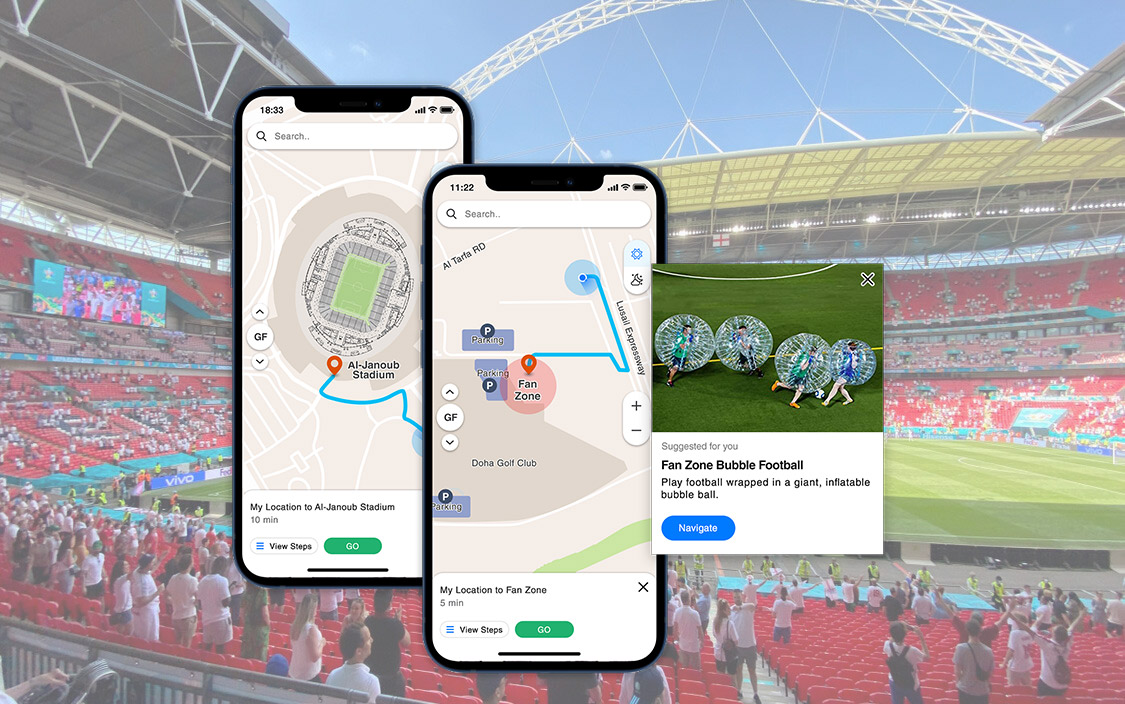 1. Focus on Social Media
In addition to creating material that your fans would appreciate, you must also engage with them on social media. For this reason, it is more probable for fans to demonstrate their support in various ways when they feel like they are part of the team and are connected to the company.

What this means is that sports organizations should include certain opportunities for fans to voice their opinions or participate in other activities with other fans as part of their fan engagement programs. Fans can participate in the league in a variety of ways through this engagement. It's also worth noting that different sports leagues play at various times of the year, depending on the season. So, it's important to keep the fans' attention even during the off-season.
2. Leverage Technology
You can use fan engagement technology to give your event an advantage over the competition. Because of advancements in technology, fresh and innovative campaigns have the potential to leave a lasting impact. Athletics tournaments, for example, are increasingly utilizing technology to provide fans with real-time data insights and statistics, resulting in a memorable customer experience. There are a number of reasons why technology may be the answer when it comes to making your sports event stand out from all the others.
3. Allow Fans to Share Their Thoughts
People tend to be more loyal and committed to a team or organization that treats them well if they believe they are being heard. Companies and other organizations that allow consumers and fans to have a say in the decisions that affect their purchase or involvement tend to be seen favorably by the public.
4. Experience Equal to the Cost
The price of the tickets is a major concern for the audience considering how much they have increased in the recent past. People prefer to spend money on experiences rather than stuff, we believe the hang-up has more to do with perception than economics. However, the audience will not be won over by merely cutting ticket prices. Teams and venues must rework the value equation for today's fans in full-scale adjustments to their game-day experiences. Fans will become loyal customers and effective brand advocates if they have a positive experience, which will bring them to the stadium and advertisers to the table.
5. App for Fan Interaction
As a result of live stream discussions, a community of fans has grown up around a particular game, exchanging ideas and opinions as the action unfolds. In case the audience gets late to the event, they can look at the app to see if they've missed anything. Fans can check the stats of their favorite teams and players and receive notifications when the game is about to begin, with the help of a fan engagement app. To encourage ticket sales in the future, offer personalized promotions and discounts that supporters at home don't have access to. Create a unique experience for the fans.
Conclusion
Going to a packed stadium can be both thrilling and terrifying. Most people get nervous because of the noisy crowd and the fear of getting separated from their group. Not anymore; stress is completely avoidable at stadiums. All you need is a navigation system that is suitable for every finicky fan. Just like Mapsted.
What can the Mapsted app do for you? Before you leave your house, you can get all of the information you need with a single click. Get the exact route and points of interest mapped out to your seats in the venue. You can learn the layout and important spots of the facility, such as merchandise stalls, restrooms, and the food court, with a few swipes and never feel anxious again. Furthermore, Mapsted's solution will entice you to return to relive the ultimate fan experience.
Frequently Asked Questions
Q1. Why is fan experience so important?
Ans. It is a must to provide the best fan experience in sports so that they keep coming back to watch more events in the future, in turn benefiting the organization largely.
Q2. What is a smart stadium?
Ans. A smart stadium integrates cameras, sensors, and digital signs to provide a better stadium fan experience.
Q3. What is a fan engagement platform?
Ans. A fan engagement app helps in enhancing the fan experience by allowing an organization to make data-driven decisions that maximize profits.
Q4. How can you improve the fan experience with social media?
Ans. Sports teams, athletes, and leagues of all levels can engage their followers on social media by providing exclusive content, and integrating them into the organization.
Q5. What makes a great stadium?
Ans. To provide the best stadium fan experience, stadiums must leverage technology, interact with fans and provide them with a convenient overall experience.