October 31, 2023
Categories:
Museums & Galleries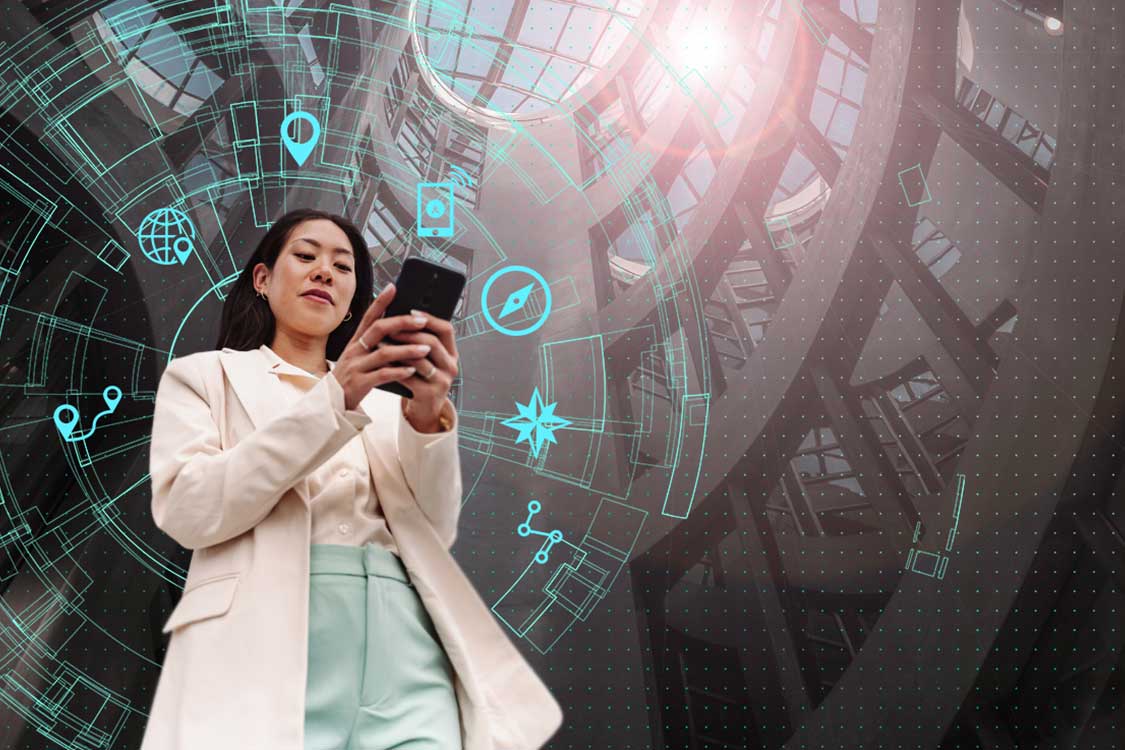 Museums around the globe are coming of age, with more venues realizing how state-of-the-art museum technology enhances the visitor experience.
While most of these technologies directly impact the visitor experience, location-based intelligence such as visitor flow technology helps museums understand how visitors interact with exhibits and move within the building's footprint. The data gathered reveals the exhibits visitors are drawn to most, and this information helps to create experiences that will keep visitors returning.
Indeed, location-based technology has much to offer the museum industry, because understanding what engages your audience is vital to keeping the museum industry robust and relevant.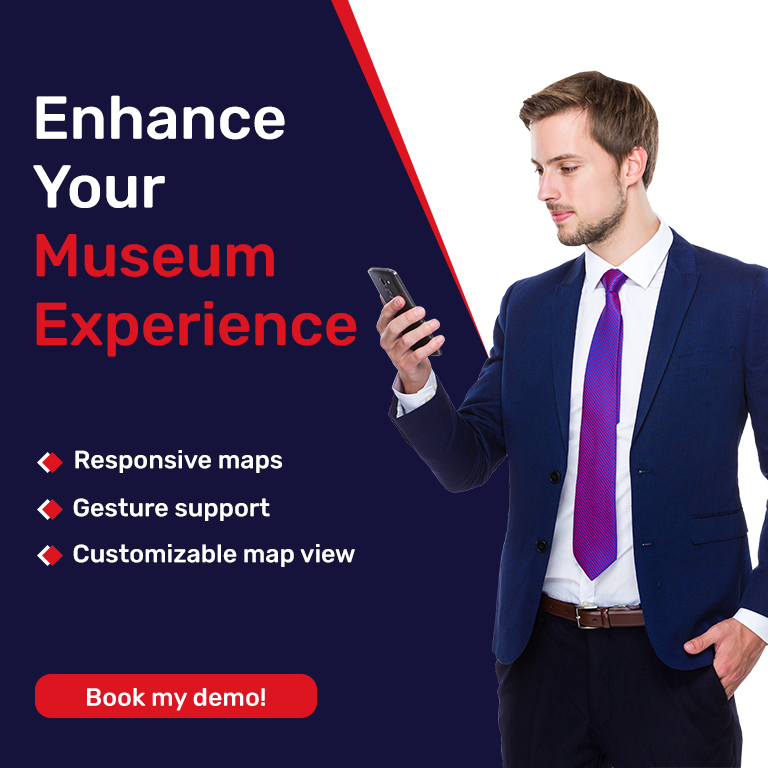 What If You Could Harness Interactive Museum Technology?
For visitors, finding their way around large museums and galleries can often be a guessing game without the right tools. What if we told you there is a technology that helps visitors navigate your space, helps you create engaging exhibits, reaches fundraising targets, and attracts more people? Mapsted's location-based technology solutions used in museums can do that and more.
Mapsted is in an elite space when it comes to location-based technology. It's the only solution that does not require Bluetooth beacons or any external Wi-Fi or hardware. With 98 patents awarded, the company's full engineering team makes magic happen, offering countless applications in addition to indoor navigation.
Mapsted's advanced indoor navigation solutions can help deliver an interactive, beacon-free, wayfinding experience to help guide gallery and museum visitors using highly accurate indoor position technology. Upon entering the museum, visitors simply scan a QR code to access the Mapsted app giving them all the information they need for a heightened, customized experience.
Get to Know Your Visitors
In addition, you will be able to use location- and behavior-based messaging and real-time location intelligence to send personalized welcome messages to visitors, upsell related products in your gift shop and gain valuable feedback. You can get to know your visitors with real-time data insights to understand what fascinates them the most. This gives you the insight to curate exhibits they really want to see, saving you time and money, while heightening your visitors' experiences.
Technology has revolutionized the way museums operate in the 21st century. Digital tools and marketing solutions are being used to create state-of-the-art experiences for visitors. Museums also use innovative technologies to optimize their operations and make them more cost-effective.
With technology, visitors can explore and engage with exhibits in ways that were unimaginable before. With digital mapping solutions, museums can provide visitors with a seamless navigation experience. In addition, relevant content can be accessed without the need for external hardware. This can help enhance the visitor's experience by providing an interactive way of exploring the museum.
Furthermore, Mapsted's indoor navigation solutions can provide visitors with detailed information about each exhibit as they move around the museum. This will enable them to learn more about the artifacts and their history in an engaging manner. With these technologies, museums can create unique experiences for their visitors tailored to their interests and preferences.
Know What Your Visitors Want
Museum technology trends point to museums using more innovative technology to enhance the visitor experience. Museums have often been regarded as traditional in their approach, but that is changing. Now, proper research is conducted on what a specific group of people expects when they come to a museum to create a much bigger impact. Mapsted technology takes center stage by digitizing those experiences. Apart from being safer – since customers can use their own mobile devices – this technology includes a myriad of useful information.
Museums must provide added value to visitors and Mapsted's innovative technology is the ideal way to do that. Innovative technology provides applications that provide insight into the details of what is available to see, do and buy.
Taking the First Step
Mapsted is an award-winning, innovative technology firm providing highly scalable and accurate hardware-free, long-term, location-based solutions. These cost-effective solutions turn museums and other venues into effectively managed spaces, enhancing facility experiences to keep visitors and staff safe. Make your museum a "can't miss" destination by using Mapsted's innovative museum technology. Now that you know some of the ways museums are using technology to create innovative museum experiences, you may find this video helpful.