July 18, 2023
Categories:
Trade Shows & Exhibitions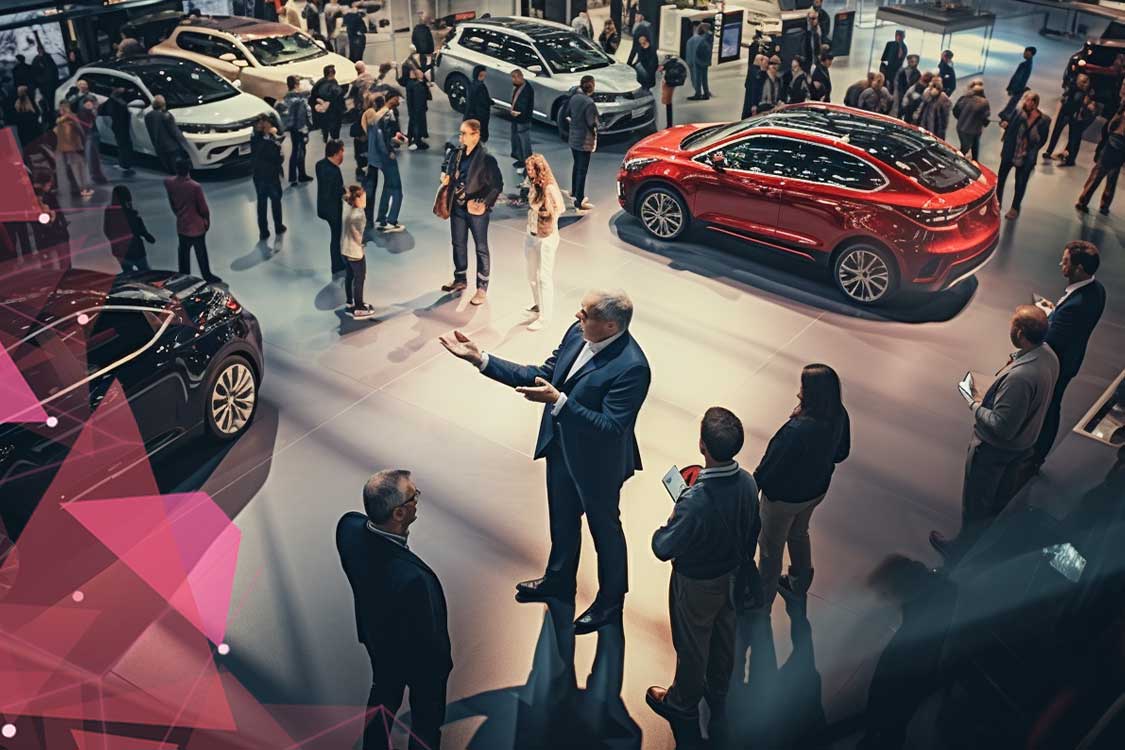 Creating an immersive trade show display can set you apart from the crowd. A booth that is not interactive or appealing to the senses will remain unnoticed and is a missed opportunity. The solution? Planning ahead and brainstorming ideas with your team will help in designing and hitting your goals.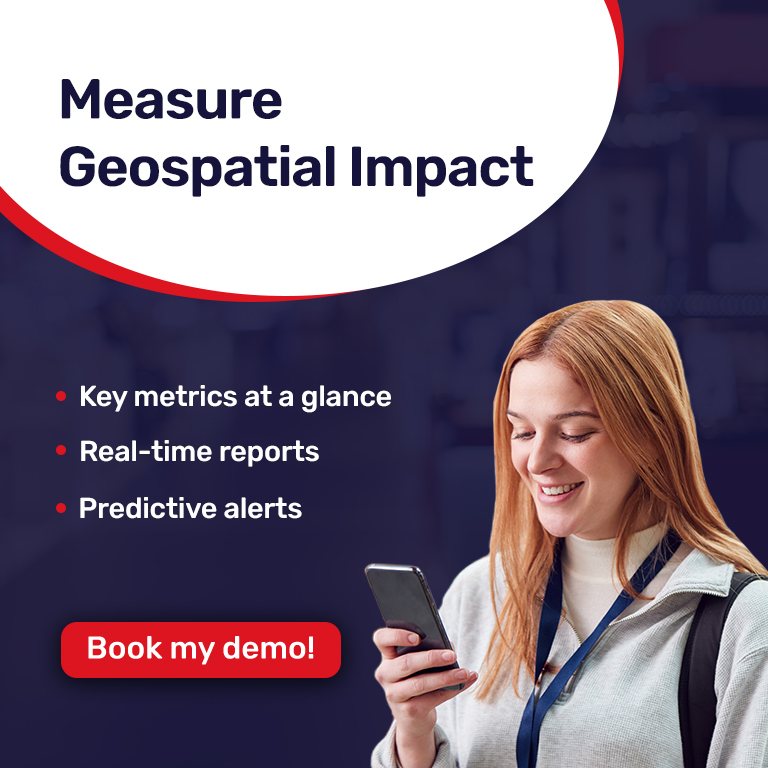 Here's How to Create a Truly Unforgettable Experience for Your Attendees:
1. Create a Pre-Show Connection.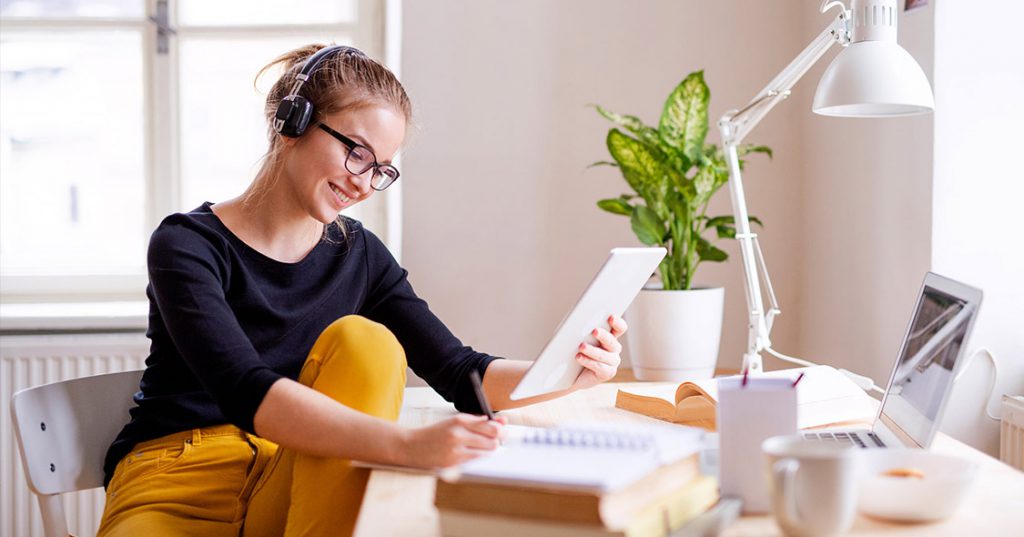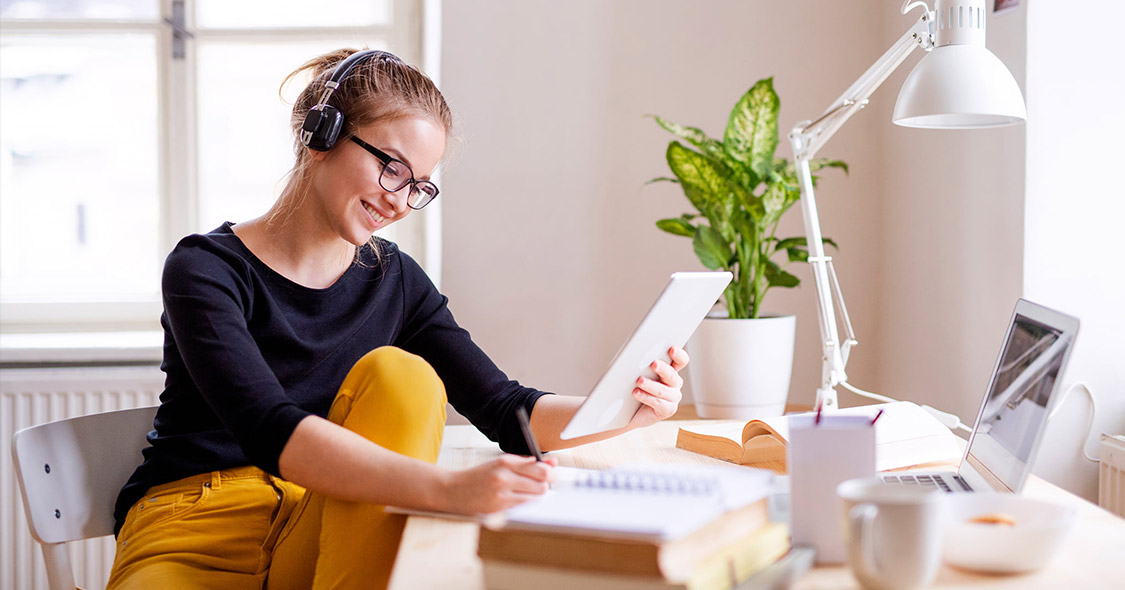 Before you head to a trade show you need to build excitement and awareness for possible attendees. Without any preparation beforehand who will even know about your upcoming event?
First, reach out to them. If your target audience is more likely to read an email than pick up a phone call – email them. Include who and what your company does, the address of the tradeshow, and where to find your booth. You can even include a fun tip-off that provides a promo code they can show when they visit your booth!
2. Make It Interactive.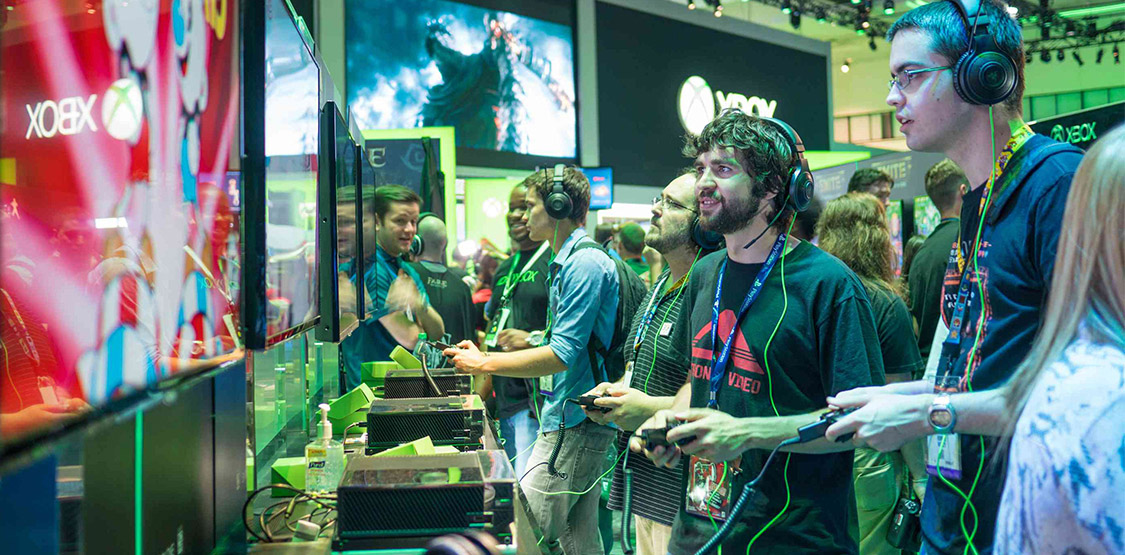 Many people visit tradeshows not just to learn about a new product or business but to have a great experience. Instead of handing out brochures, why not create an augmented reality as part of your booth display?
A virtual reality (VR) headset is also a cool way to engage visitors and immerse them in an experience. Having a VR set also expands the real estate of your booth. For example, you could create a replica of your showroom with lots of details to look at. The attendee can then wander through these virtual rooms without leaving your booth. You've now just extended the square footage of your display without having to pay for extra space at the tradeshow!
If you choose VR to tell your brand story, keep in mind that VR is still a relatively new experience. Keep the demo between one and three minutes, and be careful with how you use motion. It can easily make people feel nauseous. Unless you are in the amusement park industry, you don't want people to feel sick as they experience your demo.
Alternatively, you could offer attendees an app they can access on their smart device explaining what your business offers.
3. Become a Trade Show Destination.
Trade shows are often exhausting for attendees, and offering a place of respite can be very attractive! For example, refreshments or a comfy lounge will draw attendees to your booth. Creating a space where people can rest and recharge can be a great opportunity to network and promote your brand.
Another way to draw people in is to offer a charging station for their electronic devices. Attendees will be grateful to power up and will chat with your sales team while doing so!
4. Have Fun With It.
Think about how much fun it is when you go to a trivia night with your friends. Or how about how pumped up you feel when watching a gameshow you really like? You're excited, and you can't wait to shout out the answer or see the person competing succeed. What if you brought that same type of excitement to your trade show booth? Make your booth an interactive delight by creating a game show or trivia element. This approach allows attendees to engage and play a game to find out more information about your company. Have fun with this concept and put your own spin on it. For example, include a musical performance or a dance group to liven things up even further.
5. Tell Your Brand Story.
Connect deeply with your attendees by telling a compelling story about your company. The story doesn't need to be just expressed through words or a brochure. You can tell a story about your company by presenting your brand, either through a visual display, interactive, or both. Explain the company's origin, what it means to serve the community you serve, and why people relate to your product. Building empathy and trust go a long way in creating strong customer relationships. Have customer testimonials available that tell the story of how you have helped them with your product or service. This information will resonate with people beyond just seeing you as a company trying to sell something.
6. Send a Trade Show Welcome Message.
Geofencing software allows you to create a personalized welcome message or provide attendees with more info about your company. Geofencing technology works by creating a virtual parameter around your booth that will send a pre-programmed message to any smart devices that enter the defined area. You can program the technology to provide more than just a welcome message as well. Share a landing page with info about your company or even a fun fact that will interest people.
Remember, the efforts you put into creating immersive trade show displays will truly benefit your business. To recap, here are some main ways you can make your booth the talking point of the trade show:
7. Your Trade Show Plan
Create a strong following of interest leading up to the trade show. Send out emails, calls, social media postings, and whatever will get the word out about your attendance at the show.
Make it interactive. Involve the human senses by providing an experience that immerses them in sound, touch, sight, and even taste and smell.
Become a destination. Make your booth a necessity. Offer refreshments, comfy lounge seating, and charging stations.
Build your brand story. Express a compelling story to the attendees about your company values and why you do what you do.
Engage through a welcome message. Send a digital welcome message or provide useful information directly to attendees' phones.
Have fun with it. Ultimately, when people are having a great time they are more likely to associate a positive memory with your brand. Make it a fun experience by hosting mini trivia or a gameshow to engage the audience.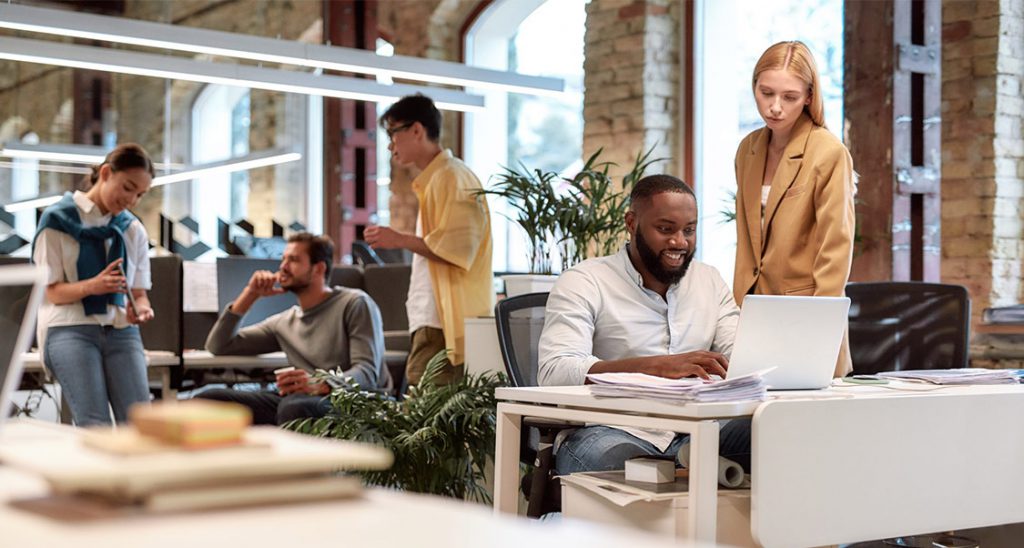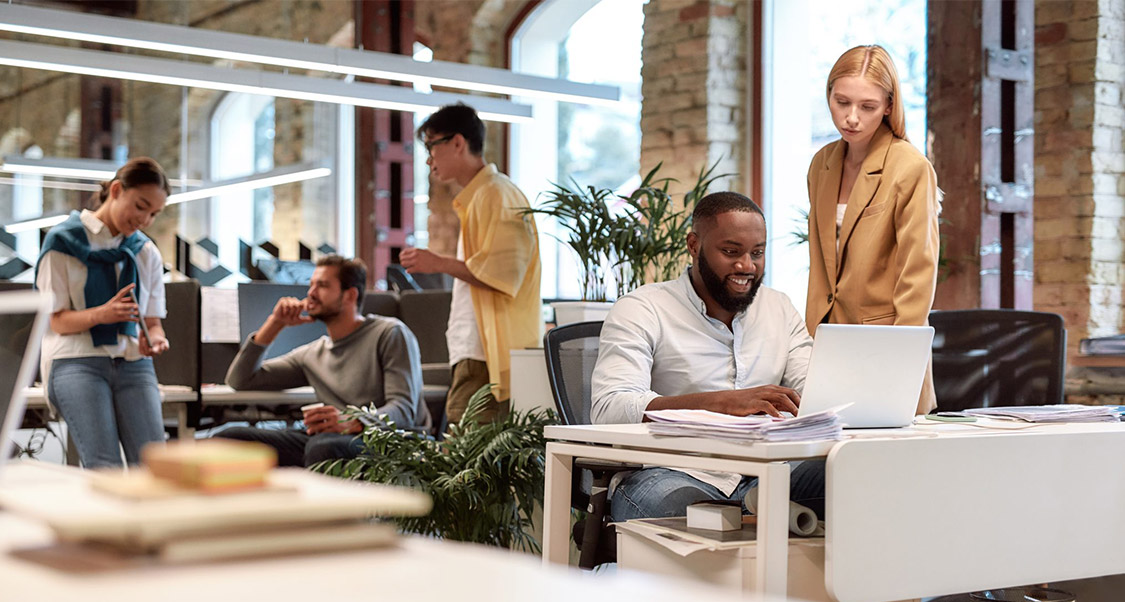 When it comes to trade show planning it is best to start brainstorming ideas months in advance. Create a budget with your team to make your goals are realistic and you can properly execute your ideas. Ultimately you want to create a booth that is well-thought-out and has lots to offer. No matter your budget, there are lots of creative DIY projects that will lead to higher engagement with attendees. If you can't afford the fancy technology, don't underestimate the traction of top-notch refreshments and a comfy break spot. Use every opportunity to seize a new connection, lead, and sell. Good luck and hope you have a great show!
Conclusion
In contrast to past trade shows, where attendees were reliant on help desks, today there is a growing demand for contactless technology to enhance the trade show experience, making it more dynamic and user-friendly. Mapsted has emerged as the ideal technology partner to provide a cutting-edge experience for thousands of trade show attendees. Our solutions encompass various innovative features, including interactive displays showcasing essential information, personalized mobile notifications triggered by geofences and geospatial maps to easily locate Points of Interest (PoIs). All of which is powered by real-time location data.
With Mapsted's assistance, trade show success is achievable without exceeding your budget. Plus following the valuable tips covered above guarantees top-tier performance. From creating a captivating appeal to leveraging location intelligence as the key driver of trade show performance, Mapsted offers a holistic experience unmatched by any other technology.
If you are prepared to explore the benefits of Mapsted, don't hesitate to contact us today.
If you've reached this point, we encourage you to consider exploring our Tips to Make Your Next Trade Show Successful or watching our video on Boosting Customer Engagement With Mapsted's Advanced Notify CRM Software
Frequently Asked Questions
Q: How can I use geofence software to send personalized messages?
A: Mapsted is a company that offers a suite of location-based services including geofencing. Request more information about this service.
Q: What else can I do to make sure my booth is gaining attention?
A: It is a good idea to have a well-trained and experienced team attending the trade show with you. If you have a solid team that is eager and willing to help customers it creates a lasting impression and more chance of creating leads and conversions.
Q: In what ways can I promote the trade show I am attending?
A: Make sure you have made your trade show debut clear across all social media platforms such as YouTube, Instagram, LinkedIn, Facebook, and TikTok, as well as emails and phone calls. You could also think about hosting a webinar or a virtual demonstration of your product before the trade show to generate a buzz.
Q: Why is it important to create an interactive display?
A: In a few words, interactive equals more fun and more engagement. If you take the time to plan out an awesome interactive booth, your attendees will notice and it will create more leads for your business.
Q: How far in advance should I start planning?
A: Start planning months in advance. It is important to create a budget to ensure you can execute all your great ideas and have the bandwidth to complete them. Once you have a budget you can create a realistic goal for your booth display.