March 07, 2023
Categories:
Museums & Galleries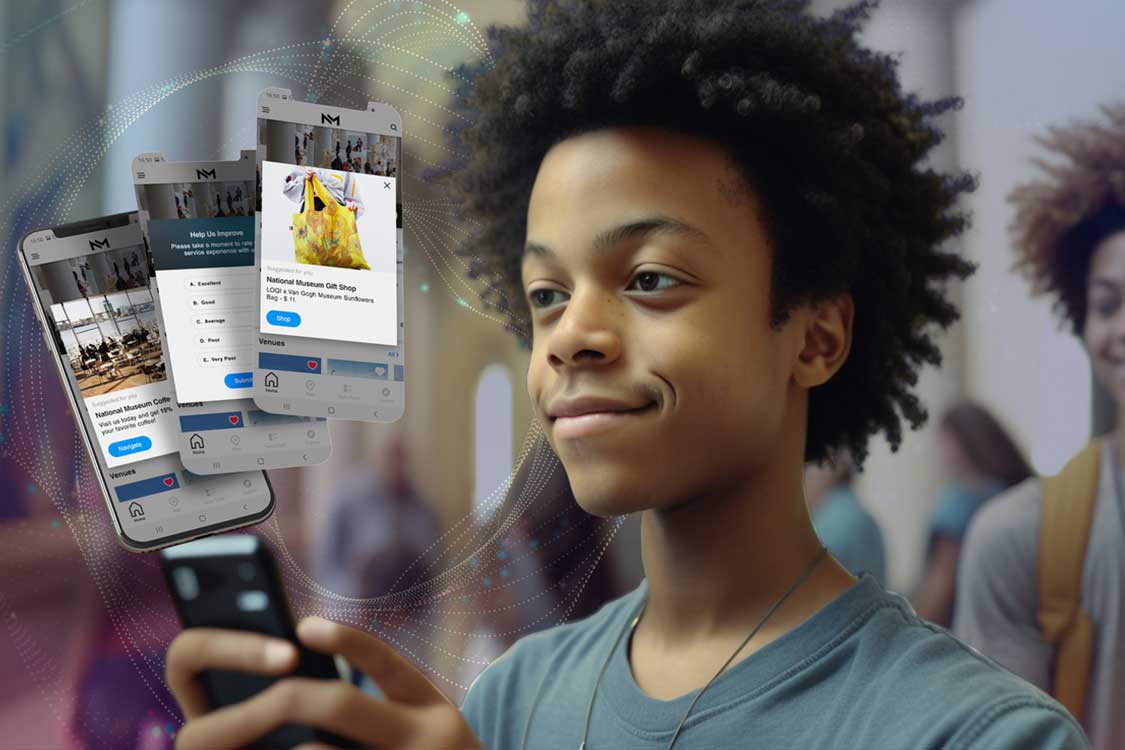 Museums and galleries are fantastic ways to enrich our cultural understanding and education. By engaging with younger audiences, these institutions can help promote cultural appreciation and understanding, which is key to creating a diverse and inclusive society. Museums and galleries also need more youth visitors for their long-term success and sustainability. After all, these places are full of exciting and educational exhibits that spark creativity and imagination, and they must continue to inspire generations to come.
So, how can we make sure that younger people are getting excited about what museums and galleries have to offer?
Technology and the younger generation are inextricably linked, so it makes sense to have a full understanding of what technologies can be used to attract youths to museums. But first, let's outline some of the barriers museums face when trying to bring young people through their doors.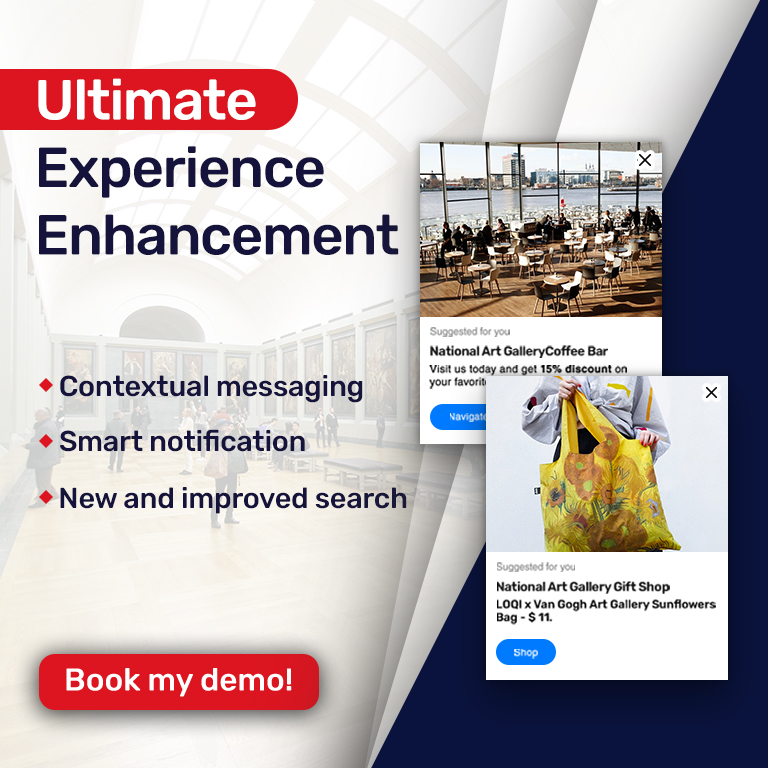 Why Are Museums Off Youths' Radar Screens?
So, why do museums struggle to attract young people these days? Well, there are actually quite a few factors at play! Let's take a closer look:
Digital distractions: Smartphones, social media, and video games are just a few of the many digital distractions vying for the attention of young people. With so much competition for their time and energy, it's no wonder that museums drown out in digital noise!
Perception of museums as boring: It's no secret that many young people can find museums a bit dull, old-fashioned, or just plain irrelevant to their interests. They might associate these places with dusty old artifacts and dry, traditional displays that just don't capture their imagination.
Lack of engagement: It's been noted that some museums have been criticized for not doing enough to engage their visitors in a meaningful way. Without immersive and interactive experiences, young people can find it tough to connect with the content and develop a real appreciation for what's on display
The Technology Solution
Using location technology to attract youths to museums and galleries isn't a fresh idea. Doing so can provide visitors, especially the youth with a more personalized and interactive experience, which can make their visit more engaging and memorable. Here are some methods to achieve this:
Mobile apps: Nowadays, plenty of museums and galleries are leveraging cutting-edge mobile technology to offer their visitors an unforgettable experience. With the help of location-based apps, visitors can easily navigate their way through the exhibits, as these apps provide them with interactive maps, audio guides, and even augmented reality experiences. By incorporating these features into their visit, visitors can immerse themselves in the exhibits and gain a deeper understanding and appreciation of the works on display.
Geolocation-based promotions: Did you know that museums and galleries are using location technology to offer sweet deals and promotions to visitors? For instance, imagine strolling by a museum, and suddenly receiving a friendly push notification on the smartphone, offering a discount on admission. Pretty cool, right? By leveraging location-based technology, museums can incentivize visitors to pop in and explore their exhibitions through a fantastic offer.
Location-based games: Museums and galleries can now use location technology to create interactive games that take the visitor experience to the next level! Imagine embarking on a treasure hunt, where visitors must navigate their way through the museum to find specific exhibits, all while their smartphone helps them along the way with location-based clues. By adding these kinds of interactive games, museums can encourage visitors to explore the exhibits in a fun and engaging way, which ultimately creates a more memorable experience.
Wayfinding: Museums and galleries are now using location technology to offer visitors an easier and more streamlined wayfinding experience! With interactive maps that highlight specific exhibits and provide directions to them, they can now navigate the museum like a pro. It doesn't matter if your visitors are seasoned museum-goers or first-timers, location-based tools like Mapsted can help them get the most out of their visit, making it easier for them to find and explore the exhibits that they're most interested in.
How Can Mapsted Bridge the Gap?
Our disruption has been focused on three fundamental areas – planning, customization, and experience.
We discovered that museums lack a comprehensive solution to address the multifaceted issues that impede navigation and information consumption, ultimately hindering young people's ability to fully engage with and enjoy the museum experience. As of today, Mapsted is the only provider of a no-frills solution that sets the industry standard, outpacing all other options. What sets us apart are:
Interactive Map – Web | Mobile | Kiosk
Our interactive maps have been providing visitors with a comprehensive view of the venue, enabling them to plan their journey through the use of smartphones, the web, or kiosks, without having to make any compromises in their museum experience. The maps are easy to configure and can be modified on-the-fly, reflecting real-time changes and ensuring that visitors are always provided with the most up-to-date information at the start of their journey.
Blue-Dot Indoor Navigation & Wayfinding
The blue-dot navigation provided by Mapsted's platform is useful for charting a course from the parking lot to specific points of interest and back again, putting visitors' concerns to rest if they have difficulty recalling landmarks or key points within or outside the building. This dependable solution works step-by-step and turn-by-turn, serving as an ever-reliable guide for visitors upon their arrival at the venue.
Advanced Search
As thousands of exhibits may be impossible to cover in a single day, Mapsted's advanced search feature filters out artifacts that may be less relevant to visitors' interests, providing them with a digital library that can be easily searched using simple phrases. Powered by artificial intelligence, the system even offers suggestions to streamline discoverability, making it even easier for visitors to find what they're looking for.
"What's Nearby" Feature
Visitors to the museum have the option to receive notifications about new installations based on their proximity to the exhibits. This feature ensures that they do not miss important exhibitions and have the opportunity to view those of interest to them. Imagine finding out that a rare painting is on display near you. As art connoisseurs, your visitor can trot to the specific exhibit where the art is on display. It saves them valuable time instead of sticking to a predetermined journey.
Location Share
Our technology is designed to meet the needs of visitors who arrive at different times to meet their peers or family at a museum. With our real-time location-sharing feature, approved contacts can receive broadcast messages to facilitate hassle-free meetings, while also ensuring personal safety by keeping visitors' peers informed of their whereabouts for quick action during emergencies.
In-App Gamification
By using reward and recognition logic, Mapsted's innovative location technology can be applied for gamification in museums, resulting in a more personalized and adventurous experience. It makes visitors more inquisitive and eager to learn, without ever taking traditional, often boring tours.
Takeaway Thoughts
Finally, technology has proven to be an effective tool for attracting young people to museums and galleries. Mapsted has demonstrated how technology can improve the museum-going experience through interactive maps, blue-dot navigation, advanced search filters, real-time notifications, and gamification. By utilizing technology in these ways, museums and galleries can provide a more engaging, accessible, and personalized experience for visitors, especially the younger generation who is tech-savvy and values diversity and inclusion. Museums and galleries can revolutionize how they engage with their younger audiences and secure their place in the digital age by utilizing Mapsted's innovative location solutions.
Frequently Asked Questions
Q1. Why do museums struggle to appeal to young people these days?
Ans. Museums struggle mainly due to digital distractions, the perception that museums are boring and irrelevant to their interests, and a lack of engagement and interactive experiences. Additionally, the cost of admission and accessibility are also barriers.
Q2. What should museums consider when trying to engage with the youth?
Ans. Museums and galleries should consider the interests of the youth audience and use technology to enhance the experience, creating interactive exhibits and events, offering diverse and inclusive programming, and providing opportunities for young people to partake in the vision and mission of museums.
Q3. In what ways can Mapsted increase the attractiveness of museums to young people?
Ans. By using Mapsted's indoor navigation and wayfinding technology, museums can provide visitors with an interactive and engaging experience, allowing them to explore and discover exhibits in a more personalized way.
Q4. How can museums and galleries collaborate with schools and educators to engage young people?
Ans. By developing educational resources and programs that align with school curriculums and meet educational standards. This can include field trip programs, workshops, and online resources that teachers can use in their classrooms to inspire young minds.