February 12, 2023
Categories:
Trade Shows & Exhibitions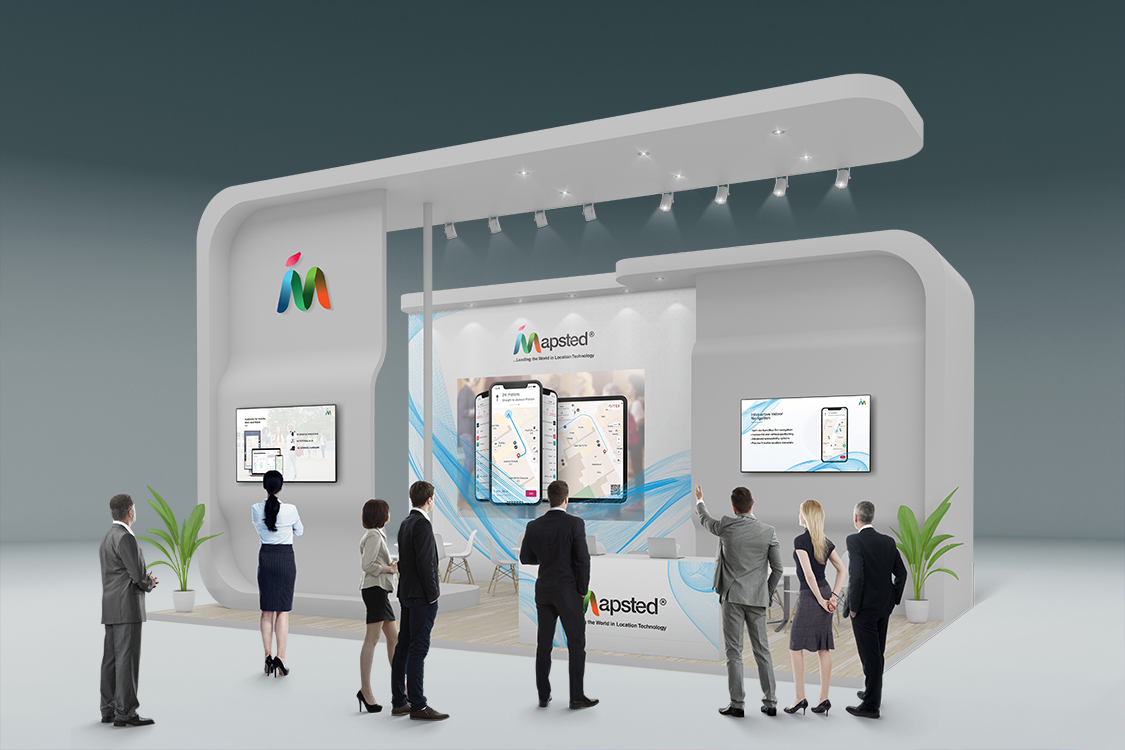 Trade shows and exhibitions are often considered a necessary obligation in the business world. They are expensive to attend for both attendees and exhibitors. Many debates whether they are even useful in today's digital world. But, especially post-pandemic, few can deny the value of face-to-face interactions. The energy a good trade show can create to develop valuable sales and business relationships is invaluable. Here, we'll share some trade show marketing tips to help you get noticed and attract more leads.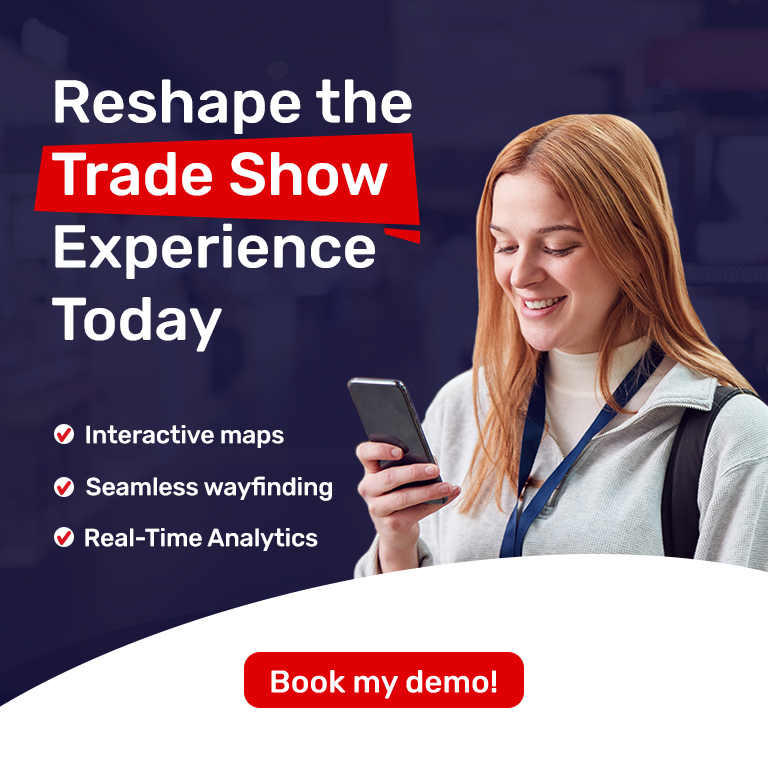 Trade Show Marketing Tips
As all trade show and exhibition organizers know, however, your show is only as good as the exhibitors you attract. If you are organizing a trade show, here are five tips to help you attract and retain the best exhibitors.
1. Bring in the Crowds.
Increased attendance means greater exhibitor interest – they'll go where the customers are! Start by brainstorming a clever show theme and catchphrase each year and plan a targeted social media and email strategy. Create a compelling lineup of speakers and a meaningful mix of educational sessions. If you don't have a huge budget (yet!), research speakers who are looking for exposure rather than payment. These off-the-beaten-path professionals can often offer fresh new knowledge and perspectives. As well, plan for fun opening and closing galas to facilitate camaraderie and meaningful business conversations. All of these elements will help attendees decide your show is a not-to-be-missed event.
2. Viva the Video.
Video is quickly becoming the most effective way to reach and engage with your target audience. In fact, according to a 2023 survey by video company Wyzowl, 91% of businesses use video as a marketing tool. Furthermore, 87% say video marketing has helped them increase sales. Create a one-minute video that explains to potential exhibitors the value your show would bring to their business goals. There are lots of video creation and editing tools available if you would like to do a DIY. But splurging on a professional may well be worth the cost. There are plenty of companies that can create an "explainer video" for you that would simply and stylishly explain the details and benefits of participating in your show.
3. Know Your Numbers.
If your show has been around for a few years it's important that you track relevant attendance numbers, demographics, and strategies your show uses to bring in quality attendees. And it's key to present them to potential exhibitors in a meaningful and visual way. Many marketing teams are required to pitch the potential ROI to management prior to booking a trade show booth and providing this information can help them make their case. The American Alliance for Museums, for example, offers prospective exhibitors a visual representation of their historical show metrics, value proposition and clearly outlines what they do to attract attendees.
4. Offer Value-Added Tech.
Providing high-tech solutions to help attendees and exhibitors connect is probably the most cutting-edge solution on the trade show landscape. Help attendees navigate the show and find your exhibitors with a digital map and navigation app.
Sial Paris 2022 – the largest food exhibition with more than 310,000 attendees and 7,500 exhibitors – for example, offered attendees an interactive digital map and navigation application from Mapsted. Attendees were able to browse a map of the trade show before the event and create their own customized itinerary. During the show, they could navigate with blue-dot turn-by-turn instructions, and search exhibitors by keyword or sector. The app even allowed attendees to share their location with other users at the show to facilitate communication and meetups. The best part about Mapsted? It requires no additional hardware so as a show organizer you control the facilitation process.
Location-Based Technology Extra:
This annual event showcases the latest in technology and features 21 halls, 5,000 exhibitor booths spanning three floors.
"Mapsted's advanced indoor positioning technology ensured attendees didn't miss any exhibits and presentations they wanted to see," says Firat Aktas, Marketing Director, Brand Innovation & Communication. "Everyone here carries a Smartphone, and Mapsted allowed users to have accurate indoor wayfinding capabilities in the palm of their hands."
5. Keep Them Coming Back.
Your post-show follow-up strategy is also key to ensuring your exhibitors will be planning for your next show! Crafting a meaningful post-event survey will allow your exhibitors to provide valuable feedback. Highlight their suggestions in your exhibitor promotional materials to emphasize that you listen and are dedicated to improvement.
Another important way to ensure exhibitors re-book your show is to help them with their post-show reports. These reports to management will substantiate your show's ROI and help them make the case for including it in the budget for next year. Mapsted's location-based intelligence offers robust analytics that will provide details about how attendees moved through the trade show floor, and offer valuable the insights into exhibits they were attracted to most.
Trade Show Marketing Takeaways
Attracting the best exhibitors to your trade show can be challenging in a world with plenty of competition and seemingly endless choices and competing options. But with a solid plan to attract attendees, an openness to new modes of promotion, a keen understanding of your show's metrics, and by leveraging onsite location technology and intelligence options such as Mapsted's world-class, award-winning solutions, you will be well-positioned to have exhibitors reaching out to you to make sure they secure a booth at your upcoming show and for years to come.