July 20, 2023
Categories:
Technology Trends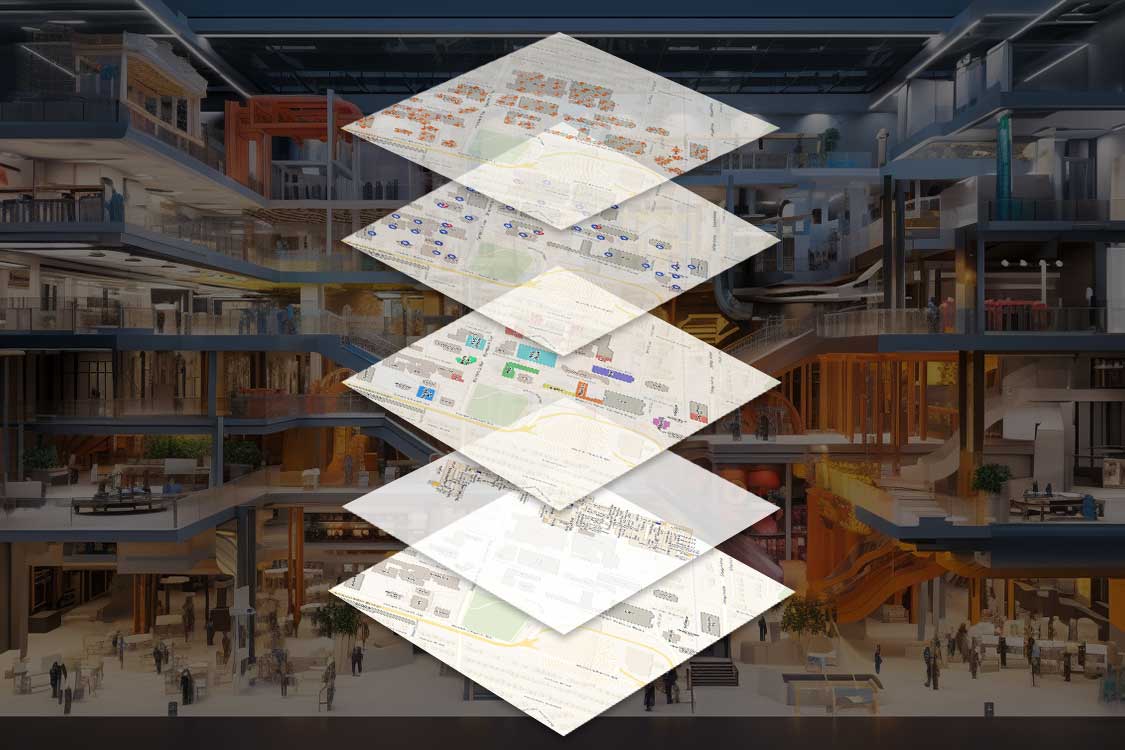 Mapping has become one of the most essential requirements for many important services around the world. For any large organization with a huge area to manage, a dynamic map is one of the basic requirements. Over the years, mapping has developed digitally and is now able to provide a lot of other features to make management easier and enhance customer experience. These features help in a variety of ways from wayfinding services to marketing purposes. Mapping has changed the way services are today, it has helped in establishing smart services to make tasks efficient and stress-free for the customers.
According to Marketandmarkets.com, "The global digital map market size is projected to grow from USD 13.9 billion in 2019 to USD 29.4 billion by 2024, at a CAGR of 16.2% from 2019 to 2024.
A significant growth driver for the market is the growing adoption of mobile computing devices for navigation, wide adoption of 3D platforms, and advanced technologies for surveying and digital map-making."
Digital maps serve in myriad of useful functions across industries and it is important to understand how they work before deciding whether or not you need one. Combining various mapping technologies can help you create one dynamic mapping platform from which you can manage tasks. This will make the entire process much easier to use and operate.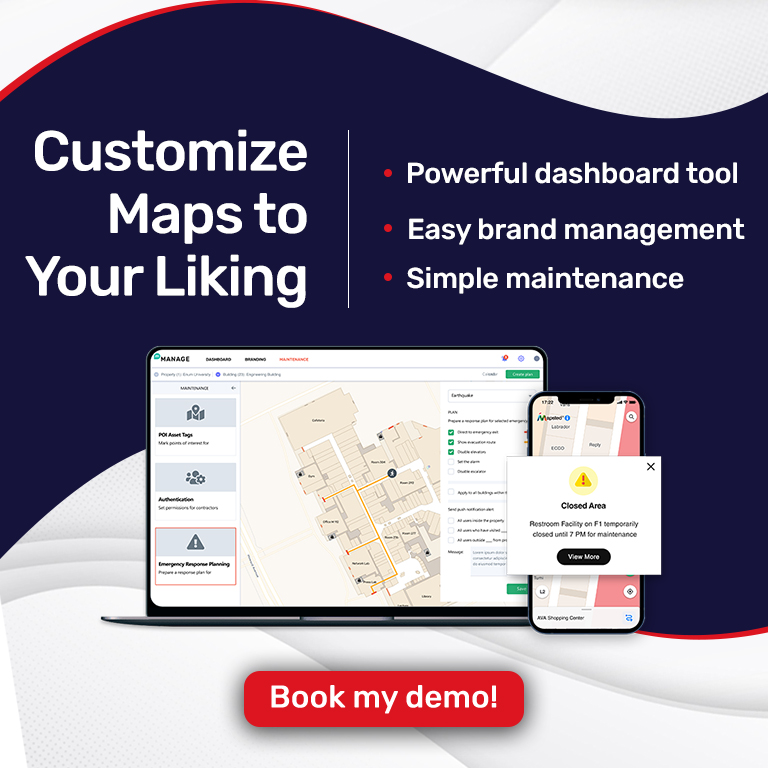 What is a Dynamic Map Platform?
A dynamic map platform provides various mapping technologies in one platform. This technology is data-driven and provides detailed information to the user. All it takes is one platform to handle all features that are related to digital maps. The purpose of dynamic mapping platform is to enable creation of digital maps through map creator software.
A dynamic map platform will give your business multiple benefits. Here are some ways how a dynamic mapping platform can help your business make its services better and enhance customer experience.
1. Reduce Expenditure
Hybrid working is the new way to make tasks faster and much more efficient. With the help of a dynamic mapping platform, you can easily manage a hybrid working system. This setup will enable your employees to book various desks and spaces in the workplace according to their requirements. This will help you bring down the cost of maintenance of space and resources. Your employees can access indoor mapping through their smartphones. The map will show the availability of spaces and desks that they can book. This makes the process quick, easy, and hassle-free. This also increases productivity in the office space, as employees spend less time finding vacant spaces.
2. Time Management
It is easy for anyone to get lost in large indoor spaces and all large-scale companies have workspaces with complex infrastructures. It can be very difficult for the employees to find their way around the building. With the help of a digital map, employees can easily use the navigation to get to their destination. The map also shows detailed information about the various departments inside the buildings, and resources that are available such as toilets, elevators, canteens, etc. This will save a lot of time for the employees to carry out tasks. For customers and visitors, this will eliminate stressful situations of getting lost. They can easily get to the room they have to go to with the help of navigation on the mobile app.
3. Data and Map Visualization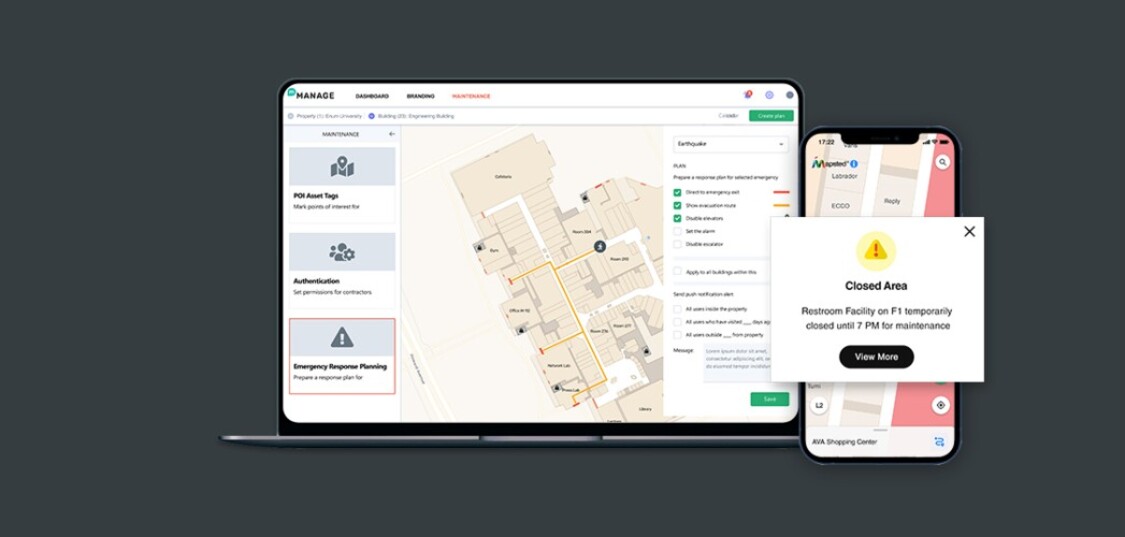 The dynamic mapping platform can easily be integrated with a third-party application. This makes it easier for the companies to combine their existing data collecting application with their mapping system. A lot of other features can be activated in doing so. For example, an application for booking a room in a hotel can be combined with their mapping application, this makes it easier for the customers to know what is available to them in much more detail. A company can integrate a lot of applications for booking desks, calendars, reminders, feedback apps, etc. This saves a lot of time and enables users to quickly decide what exactly they want and take action. This makes it easier for the management to keep in check with all the resources in the building.
4. Enhance Employee Satisfaction and Increase Productivity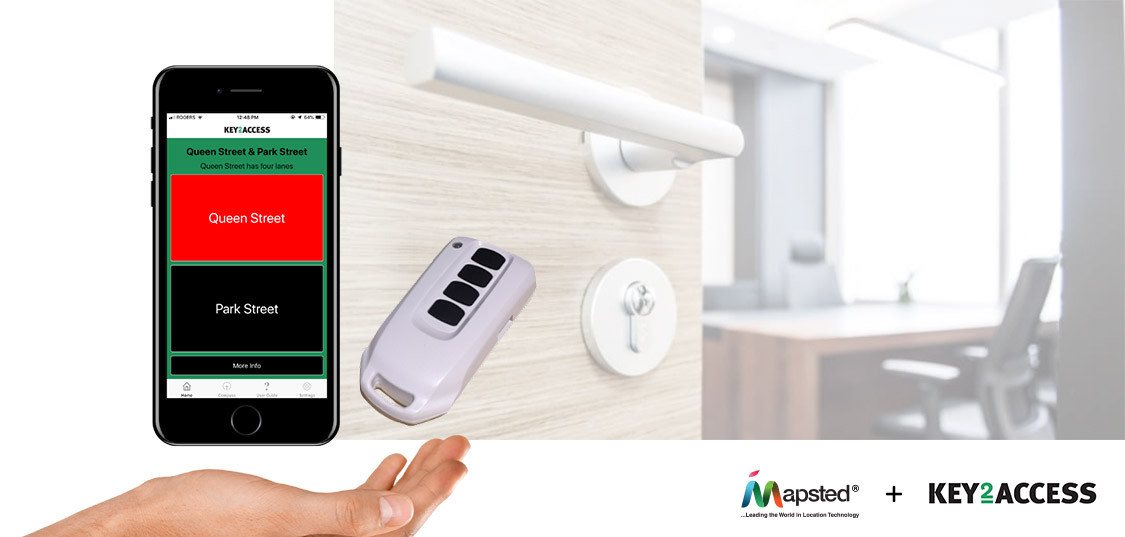 It can be very stressful for the employees when work gets delayed due to reasons such as finding the right room or the person in a building. With the help of indoor mapping, your employees can easily track each other in the building, book available rooms quickly, and share locations. This will save a lot of time that gets wasted running around the building looking for available space or a machine. Your employees can easily plan their day in advance and concentrate on completing the task.
5. Manage the Use of Resources
Your employees will be able to access the resources near to them through the map. The map shows detailed information about the available and functioning resources like toilets, elevators, escalators, etc. They can avoid large gatherings and cues and take other routes that are available in the building. This will help in distributing the crowd across entrances and exits in the building. This can be very beneficial in crowded places like malls, airports, and amusement parks. You will be able to make use of all the resources available in your building without wasting energy.
Conclusion
There are various ways in which a dynamic mapping platform can help your business make its services and customer experiences better. Depending on the type of business and the requirement you have, you can easily utilize mapping systems to create smart services and advance management. The indoor mapping market is growing day by day and there are a lot of companies that can offer you various indoor mapping solutions. A lot of them have technologies that rely on hardware appliances. Mapsted's indoor mapping technology is totally hardware-free and easy to implement. Our indoor location-based solutions are one of the leading technologies in the world. We offer various services such as indoor positioning, mapping, and location-based marketing.
If you found our blog insightful, we invite you to explore how location intelligence can contribute to sustainability efforts. Additionally, you can watch our informative short video on how Mapsted's advanced Notify CRM software boosts customer engagement.
Frequently Asked Questions
Q1. Why dynamic mapping?
Ans. Static maps do not provide any data that can be useful for management or employee satisfaction or workflow. On the other hand, dynamic mapping can help increase employee productivity, increase safety and accessibility, streamline management duties, and enhance the customer experience all through the collection of real-time data and analytics.
Q2. How do I create a dynamic map?
Ans. Generally speaking, a business that is interested in creating a dynamic map of their facility would work alongside a location-based technology company where their map team would create a dynamic map of your current floorplan.
Q3. Can dynamic mapping help with space planning?
Ans. Yes. Having a dynamic map of your building helps you to understand the interactions that take place between colleagues, staff, and visitors. Through the use of heatmaps and other analytics, managers can make informed decisions about the proper utilization of each space in the building.
Q4. How does dynamic mapping help employees?
Ans. For example, a dynamic map can show desk availability to an office worker who is looking to reserve a desk online. The dynamic map can show office and desk availability in real-time and indicates a visual cue when a desk has been reserved or is available.
Q5. Can dynamic mapping help with security and safety?
Ans. Yes. Dynamic mapping allows you to clearly mark all emergency exits and designated evacuation points on the map that is visible to employees. Dynamic maps can also store emergency preparedness plans that can be sent out company-wide in case of an emergency.