August 08, 2023
Categories:
Hospitals & Healthcare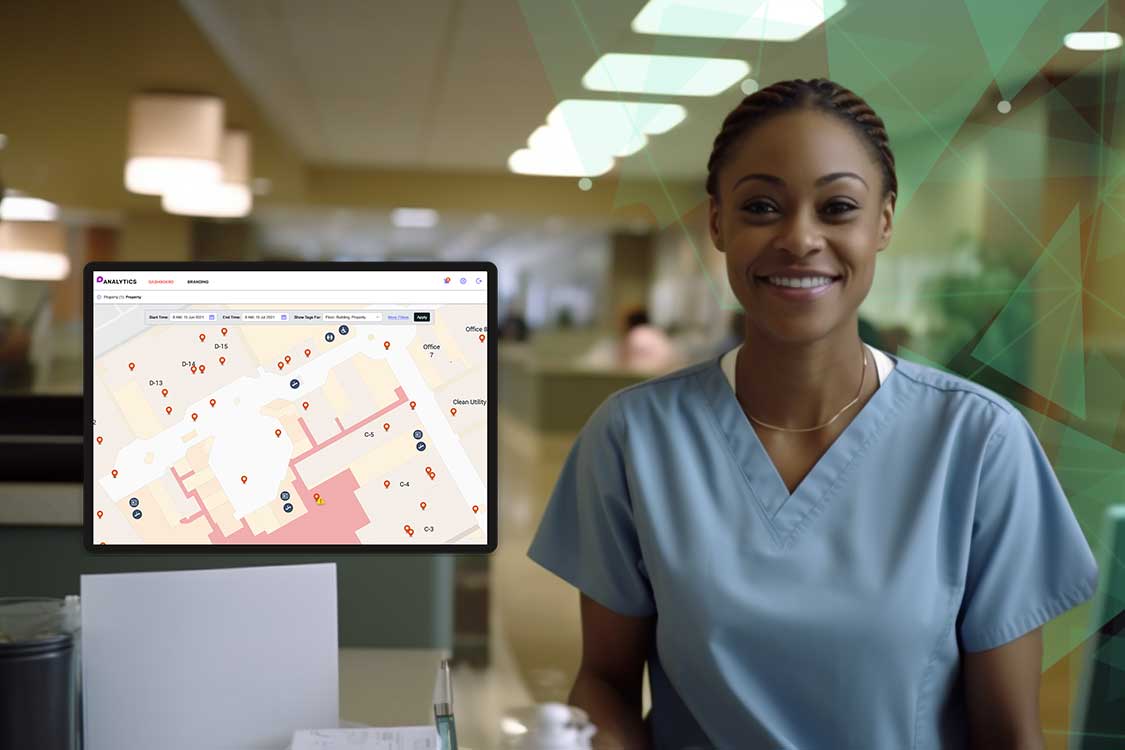 In recent years, health care providers have been developing more sophisticated big data analytics capabilities. There has been a shift from basic descriptive analytics toward the world of predictive analytics in healthcare.
Predictive analytics in healthcare may be new, but it actually represents a huge step towards the future for many organizations.
Instead of revisiting known events, predictive analytics estimates the likelihood of a future outcome based on historical data and patterns. This is more vital in healthcare and is becoming a prominent practice.

Why is Predictive Analytics Powerful?
Predictive analytics uses data, statistical algorithms, and machine learning to identify the likelihood of future outcomes based on historical data. The goal is to go beyond past events to provide the best assessment of what will happen in the future.
Though predictive analytics has been around for decades, it's a technology whose time has come. More and more organizations are turning to predictive analytics to increase their bottom line and competitive advantage. Why now?
Growing volumes and types of data, and more interest in using data to produce valuable insights.
Faster, cheaper computers.
Easier-to-use software.
Tougher economic conditions and a need for competitive differentiation.
Is predictive Analytics Just a Tool to Solve Mathematical Relationships Between Variables?
With interactive and easy-to-use software becoming more prevalent, predictive analytics is no longer just the domain of mathematicians and statisticians. Business analysts and line-of-business experts are using these technologies as well.
Mapsted's predictive analytics allows clinicians, financial experts, and administrative staff to receive alerts about potential events before they happen. This allows them to make more informed choices about how to proceed with a decision.
Always staying one step ahead of events is critical in the realms of intensive care, surgery, or emergency care. A patient's life might depend on a quick reaction time and a finely-tuned sense of when something is going wrong.
But high-value use cases for predictive analytics exist throughout the healthcare ecosystem. They may not always involve real-time alerts that require a team to immediately spring into action.
Provider and payer organizations are not new to predictive analytics tools. It serves them in their financial, administrative, and data security challenges. There is the potential to realize significant gains in efficiency and consumer satisfaction.
How are healthcare organizations deploying predictive capabilities across the enterprise to extract actionable, forward-looking insights from their growing data assets?
Anticipating Appointment No-shows
Unexpected gaps in the daily calendar can have financial ramifications for the organization while throwing off a clinician's entire workflow.
Using Mapsted's predictive modeling in healthcare can help. Predictive modeling can identify patients likely to skip an appointment without advanced notice can improve provider satisfaction and cut down on revenue losses. Furthermore, it can give organizations the opportunity to offer open slots to other patients, thereby increasing speedy access to care.
Data can reveal individuals who are most likely to be no-shows, according to a study from Duke University. A team found predictive models could capture an additional 4,800 patient no-shows per year. It did so with higher accuracy than previous attempts to forecast patient patterns.
Providers may be able to use this data to send additional reminders via push notifications to patients at risk of failing to show up. Additionally, it can offer transportation or other services enabling individuals to make appointments or suggest alternative settings and times to better suit their needs.
Predicting Patient Utilization Patterns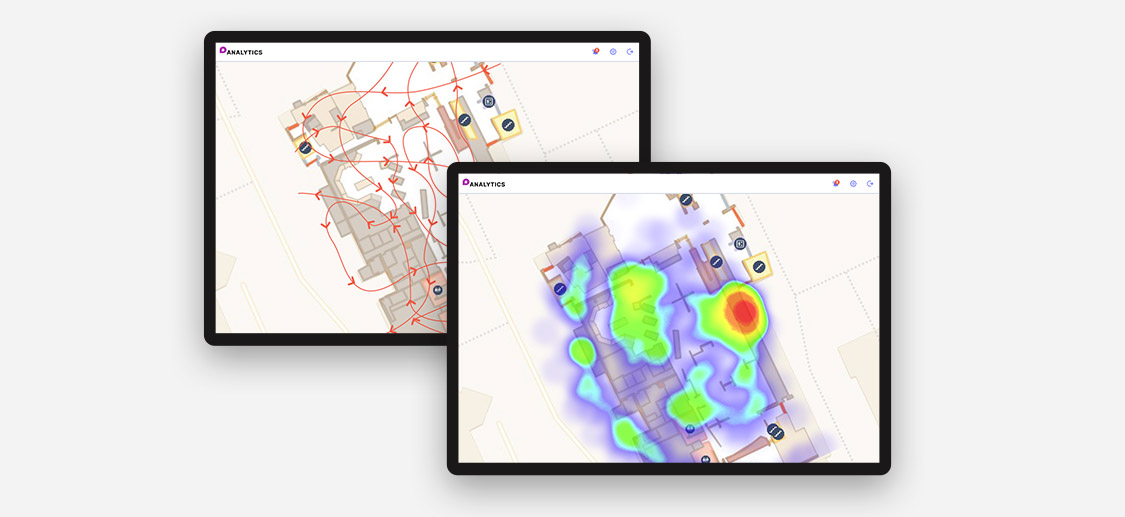 Predictive analytics can also give providers a heads-up when the clinic is about to get busy.
Care sites that operate without fixed schedules, such as emergency departments and urgent care centers, must vary their staffing levels to account for fluctuations in patient flow. Inpatient wards must have beds available for patients who need to be admitted, while outpatient clinics and physician offices are responsible for keeping wait times low for patients.
Using Mapsted's predictive analytics in healthcare to predict patterns in utilization can help to ensure optimal staffing levels while reducing wait times and raising patient satisfaction.
Visualization and predictive modeling in healthcare strategies can model patient flow patterns and highlight opportunities to make workflow adjustments or scheduling changes.
At Wake Forest Baptist Health in North Carolina, analytics tools helped the oncology infusion center anticipate peak utilization times and adjust its scheduling practices accordingly, said Karen Craver, Clinical Practice Administrator.
By analyzing typical utilization rates, the infusion center found that popular mid-day appointment times were creating unsustainable spikes in capacity, while early morning and late afternoon spots went unfilled.
Altering certain scheduling procedures helped to "flatten out the bell curve" and create a more even distribution that reduced burdens on nurses and improved patient satisfaction, she said.
"In the morning, we have greater utilization than we did before, but then we can maintain our appointment rate throughout the day, which is a much easier way to work than the steep incline and decline we used to deal with," Craver remarked.
Managing the Supply Chain

The supply chain is one of a provider's largest cost centers and represents one of the most significant opportunities for healthcare organizations to trim unnecessary spending and improve efficiency.
Tools for predictive analytics in healthcare are in high demand among hospital executives looking to reduce variation and gain more actionable insights into ordering patterns and supply utilization.
Only 17% of hospitals currently use automated or data-driven solutions to manage their supply chains, said Cardinal Health in 2017.
In the same year, Global Healthcare Exchange ranked predictive analytics for supply chain management as the number one item on the executive wish list – a follow-up survey in 2018 found that adopting data analytics tools remained a top priority.
Using Mapsted's predictive analytics tools to monitor the supply chain and make proactive, data-driven decisions about spending could save hospitals almost $10 million per year. Both descriptive and predictive analytics can support decisions to negotiate pricing, reduce the variation in supplies, and optimize the ordering process.
Patient Engagement And Satisfaction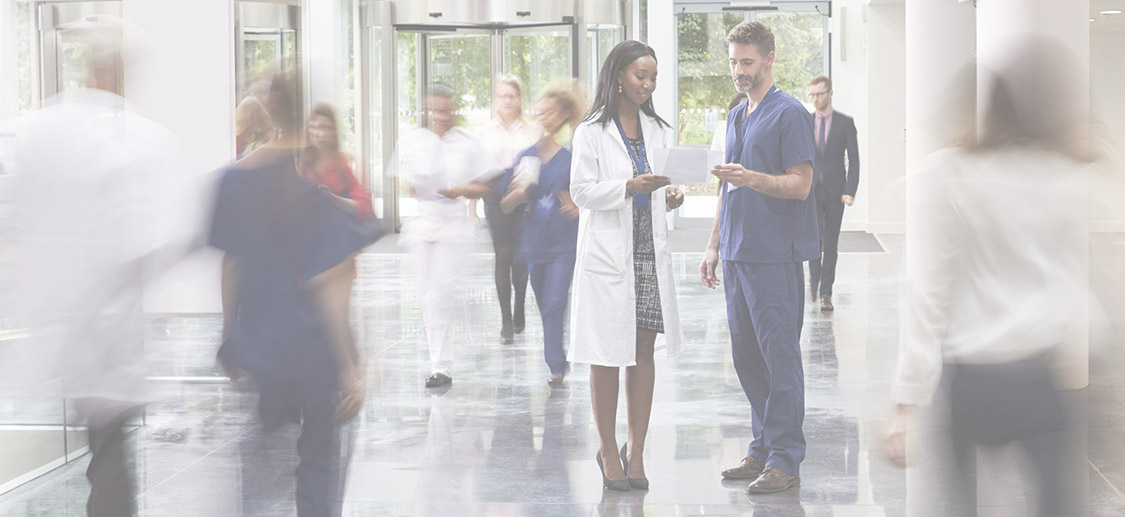 In addition to managing the supply chain and reducing no-shows, predictive analytics in healthcare can keep patients engaged in other aspects of their care, as well.
Consumer relationship management has become a vital skill for both providers and insurance companies looking to promote wellness and reduce long-term spending – and predicting patient behaviors is a key component of developing effective communications and adherence techniques.
"We need to know what works and what doesn't in our engagement programs, and how to anticipate and predict the best outcomes given very complex characteristics of our membership sub-populations, which span every single segment of the US population," said Patrick McIntyre, Senior Vice President of Health Care Analytics at Anthem.
"Our goal is to grow our consumer engagement skills because we are shifting into much more of a service-oriented, consumer-oriented industry."
Predictive Analytics in Healthcare Examples
Anthem is using its data analytics tools to create consumer profiles that allow the payer to send tailored messaging, improve customer retention, and discover what strategies are most likely to be impactful for each individual.
Providers, too, are using behavioral patterns to create meaningful care plans and keep patients engaged with their financial and clinical responsibilities.
"Both payers and providers have a wealth of information that they can use to build models. Healthcare providers can also acquire some other sources, like the social determinants of health, for example, that will really help the strength and accuracy of their models," said Lillian Dittrick, Fellow of the Society of Actuaries
"When we use predictive models to look at all the variables, it helps us prioritize those patients who are really going to be receptive to changing something in their lifestyle, such as nutrition or exercise."
Using predictive analytics to inform care management decisions and develop stronger, more motivational relationships between patients and providers can improve long-term engagement and reduce the risks associated with chronic diseases.
"We're seeing more and more that automation and machine learning tools really help with sorting through and processing these very large amounts of data," said Dittrick. "There is some kind of predictive modeling that could help improve processes in just about any facet of healthcare."
Benefits of Predictive Analytics in Healthcare
This blog post discusses the multiple benefits that come with using predictive analytics. The use of predictive models to help make sense of large amounts of data over time can really help inform future healthcare decisions.
Predictive analytics in healthcare is a necessary tool in facilities that have more than just a few select patients. It becomes imperative to track and gather data to provide the most efficient and advanced care.
To summarize
Clinicians, financial experts, and administrative staff can receive alerts about potential events before they happen, and therefore make more informed choices about how to proceed with a decision.
Provider and payer organizations can apply predictive analytics tools to their financial, administrative, and data security challenges, as well, and see significant gains in efficiency and consumer satisfaction.
Clinicians can receive notifications about when a clinic is about to get busy and schedule staff accordingly. This helps manage patient wait times and staff burn-out.
The use of predictive analytics in healthcare holds an immense value that can be measured over time with the collection of data. Healthcare decisions are informed and backed by rich data specifically designed with models and rules to predict future events. Mapsted's complete predictive analytics software is a great choice if you are looking to advance your healthcare clinic.
You may also be interested in the information provided in these blogs: Beyond Bluetooth: The Next Frontier of Indoor Navigation and Mapsted vs. RFID: A Comparative Analysis of Asset Tracking Tags.
Frequently Asked Questions
Q: How does predictive analysis benefit healthcare?
A: Predictive analytics is now essential for predicting a person's likelihood of developing medical conditions. Preventive care for stroke, diabetes, and other diseases can be planned using data from geography, lifestyle, age, anatomy, and economic factors.
Q: What is the healthcare predictive model?
A: In healthcare, analytics errors can be costly, and sometimes human lives are at stake. So healthcare statisticians collect current and historical data from data mining methods and analyze it using statistical methods and game theory to improve care and procedures that produce promising results.
Q: What role will predictive analytics play in healthcare in the future?
A: Predictive analytics is important not only in today's healthcare landscape but also in the future because it is the only way to anticipate emergencies and outbreaks to be prepared before a catastrophe. It assists physicians and disease control researchers in planning and intercepting at the appropriate intervals.
Q: Why is predictive analytics important?
A: It is important to:
Stay competitive and control risk
Eliminate redundancies and improve the process
Enhance collaboration and streamline workflow
Eliminate asset underutilization
Q: What are the key factors in predictive analysis?
A: The four stages of predictive analysis are:
Data mining
Checking the usefulness of data
Use of ML and AI to improve data learning outcomes
Setting objectives and understanding usage