August 05, 2021
Categories:
Transportation Hubs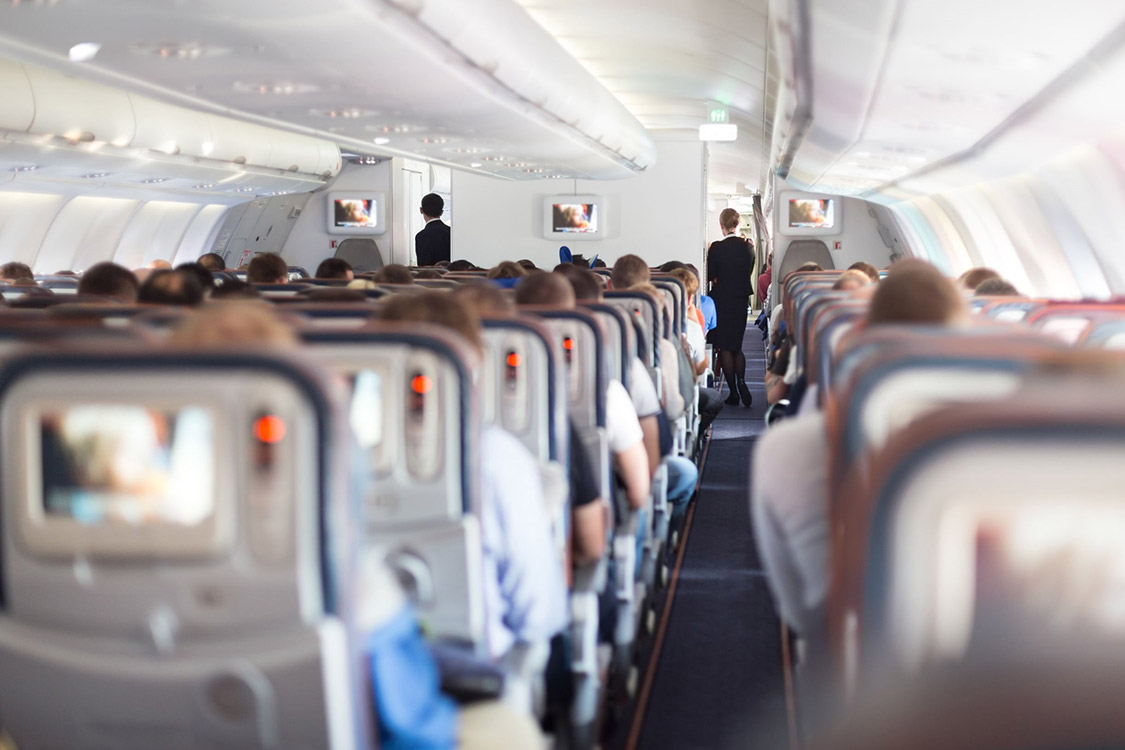 Traveling is an important part of almost everyone's life. Over the years, the world has shrunk with the inventions of various technologies and means of transportation that make it easier for anyone to get anywhere in the world. We are living in a time where it is easily possible for everyone to be present wherever they want to be, either physically or virtually. The invention of the internet and the Global Positioning System has made it possible for people to travel and be connected with their friends and family all around the world. Various means of transportation like trains, buses, and airplanes have come a long way from how they used to be managed. Today, we live in a digital era, which makes all management tasks automated and easy to operate. Even when it comes to transportation facilities, Indoor positioning systems are making a huge difference. These systems are enhancing the quality of services and increasing customer satisfaction rates.
According to Markets and Markets, "The global indoor location market size is expected to grow from USD 6.1 billion in 2020 to USD 17.0 billion by 2025, at a Compound Annual Growth Rate (CAGR) of 22.5% during the forecast period. The major growth factors of the indoor location market are the increased number of applications powered by beacons and Bluetooth Low Energy (BLE) tags and growing integration of beacons in cameras; and Light Emitting Diode (LED) lighting, Point of Sales (PoS), and digital signage. The proliferation of smartphone-connected devices and location-based applications is also expected to drive market growth."
When the COVID-19 pandemic began in early 2020, the world had come to a halt. Travelling was banned, and a lot of safety protocols based on social distancing were enforced all around the globe. This created a major setback for the travel industry, and only now are things starting to slowly get better. Since a lot depends on transportation services for the world to start up again, there have been new developments in the management of travel services so that passengers can safely board the transport and travel by following certain safety protocols. One of the most influential systems in creating this process is location-based technologies. Since these systems enable tracking, positioning, and management of people and objects. They can be used to carry out safe traveling by any means of transport. 
Let's look at a few tips on,
How organizations can keep their travelers safe on their journey during COVID-19: 
1. Understand the Situation in Your Area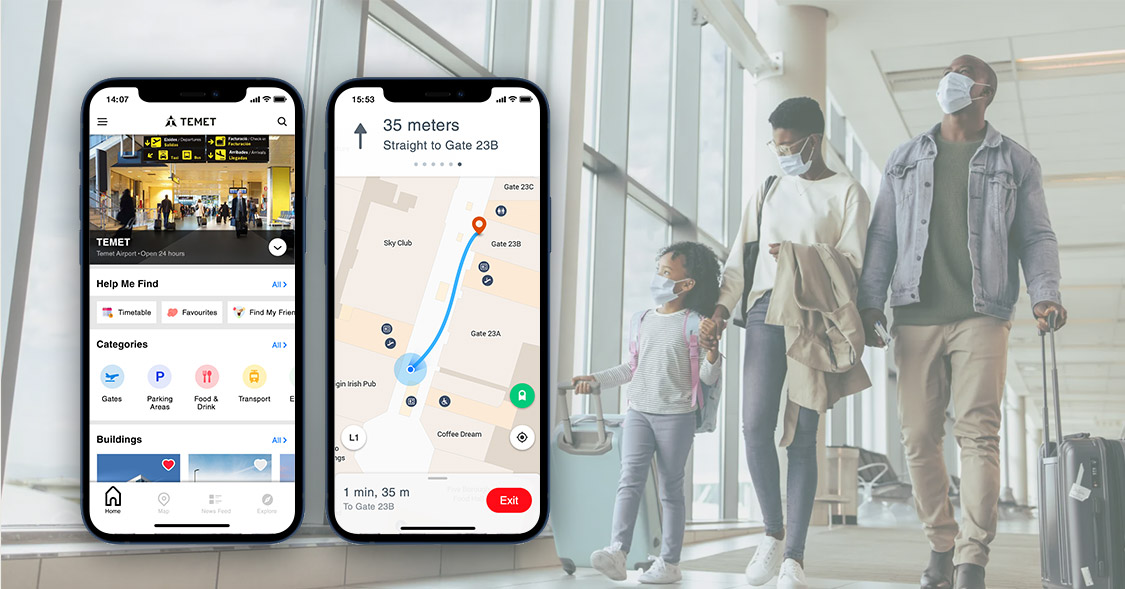 Before opening up services for travel, it is important to get an insight into the Covid-19 situation in the area. In places like airports and railway stations, there are always a large number of people. It is important to get an insight into the number of Covid-19 cases and then decide whether it is safe for people to travel or not. Organizations can notify people about the restrictions on traveling through a mobile app. This mobile app can also be used to report cases so that the count can be made.
2. Enforce Social Distancing
On many airplanes, trains, and busses, the seating for passengers has been made to encourage physical distancing. On a lot of flights, they also provide PPE kits to the people seated in the middle rows. This is an important practice so that people can be safe. Mapsted's indoor positioning technology can provide service alerts when another person is too close to the user. This can be very beneficial for people who are traveling and will help them maintain a safe distance from one another.
3. Update Vaccination and Health Status
Another way to ensure that everyone traveling is safe is to make sure the passengers have provided details about their health and COVID-19 vaccination before they get on board. This is also a very important task that can help people safely move around in the transportation hub. Again, for this, an Indoor Positioning app can take up all the data from each passenger before they enter the building. They can fill up a form that will ask them about the status of their health and if they are vaccinated. This will give the management an overall insight into how many people are safe for travel.
4. Live Tracking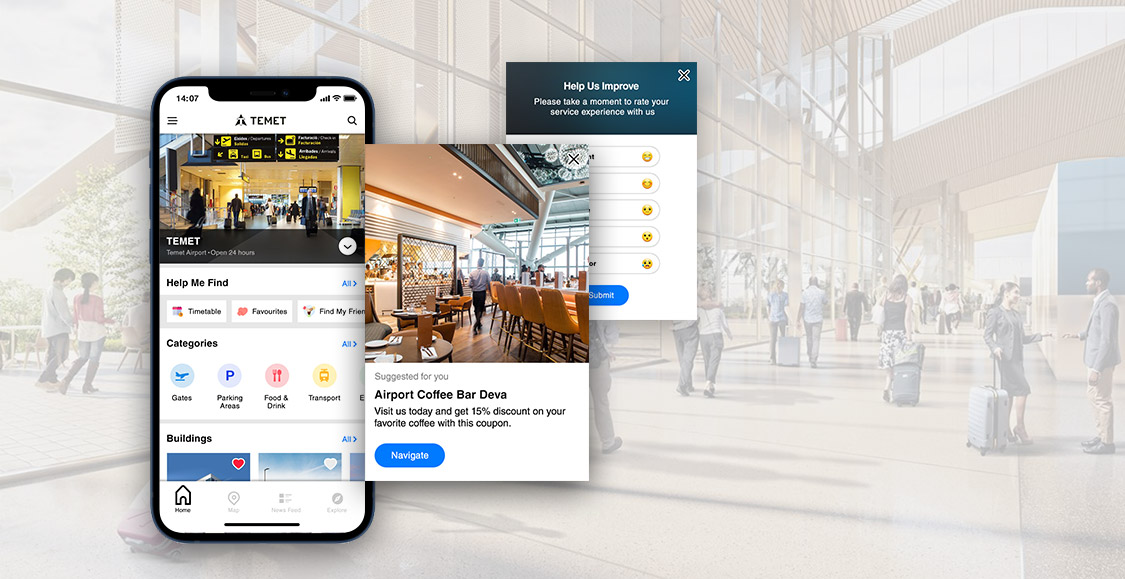 One of the most common features that have been introduced to various means of transportation is live tracking. This makes it easier for people to know their exact location and avoid getting lost in the transportation hub. To avoid people having to contact others to know their way around, guided navigation with live tracking can make the property much more efficient and safe. People can easily know where they have to go next and avoid asking anyone else. This will also help people be organized in proper queues. They can also be updated about the status of their transport so they can plan their trip accordingly.
5. Restrict Areas
In order to avoid crowding, all passengers can be allotted a route via Mapsted's location positioning technology, which will distribute the crowd equally through various entries and exits. Certain areas where COVID-19 restriction is important can be notified to the passenger through the app. The users can easily navigate through the route that is open for use. This helps in managing crowds and controlling foot traffic within the premises.
6. Location Sharing
In buildings with large infrastructures, anyone can easily get lost. In Transportation hubs, this can cause great delays and stress. With the help of location sharing, Passengers can find their friends and family with ease. They can share their location through the map with others, who can use the navigation to get to the sent location. This reduces stress and saves a lot of time which is important at a transportation hub.
7. Emergency Service
Emergency management and control are an important part of any organization. It is important to create a good emergency protocol for risk management. In case of any emergency situation, the passengers should be able to quickly act according to the protocol. Manage CMS, enables you to proactively plan emergency response actions for passengers so that they can be alerted about any emergency situation and can also receive instructions on what to do next.
Conclusion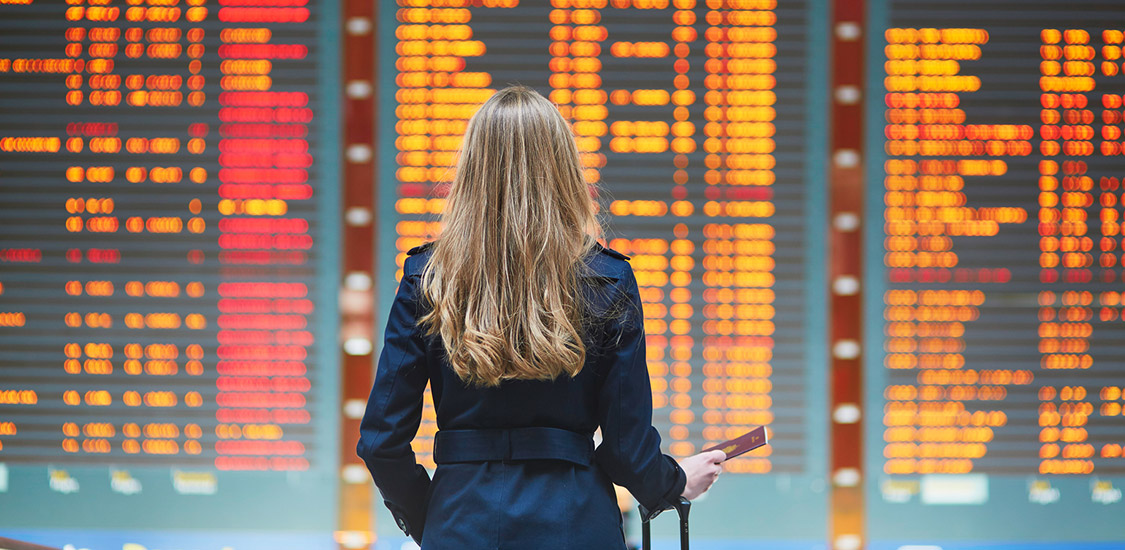 There are various ways to make traveling safe for passengers during this COVID-19 pandemic. With the help of Mapsted's location-based technology, a lot can be done to improve services. These systems enable many features that can be used to manage any large indoor space and give visitors or customers a smart service experience. Mapsted's advanced indoor intelligence solutions can help you in enhance safety and management control.
Frequently Asked Questions
Q1. What are tried and true measures to keep travelers safe during COVID?
Ans. Social distancing remains the most effective method of preventing COVID spread. Maintaining a distance of three meters or more in public is known to help avoid contracting the virus. This practice, combined with the use of a properly fitted mask, can significantly reduce the risk.
Q2. What is the best advice if you're traveling?
Ans. If you don't want to postpone your vacation, the best way to have fun while staying safe is to follow these steps:
Get vaccinated and avoid making last-minute plans.
When in public, wear N95 masks and keep a social distance.
Wash your hands and avoid touching your eyes, nose, and mouth.
Stay in a well-ventilated area.
Monitor travel advisories and local news for the most up-to-date information.
Q3. What precautions do travelers need while eating out?
Ans. While there is no evidence that COVID-19 spreads through food, you should avoid eating food from unsanitary sources. Avoid eating at restaurants where social distance is compromised, and wash your hands frequently and before each meal.
Q4. How long does the COVID-19 virus survive on surfaces of everyday objects?
Ans. The COVID-19 virus requires a living host to survive. However, if you suspect the surfaces are unsanitary, you are more likely to contract the virus, which has been shown in studies to last from 2 hours to 9 days.
Q5. What surfaces need cleaning to avoid travelers from accidental exposure to COVID?
Ans. High-touch areas that are unsanitary can serve as breeding grounds for the COVID-19 virus. Aside from touchscreen phones and public restroom surfaces, common culprits include vehicle doors and handles.