January 17, 2023
Categories:
Museums & Galleries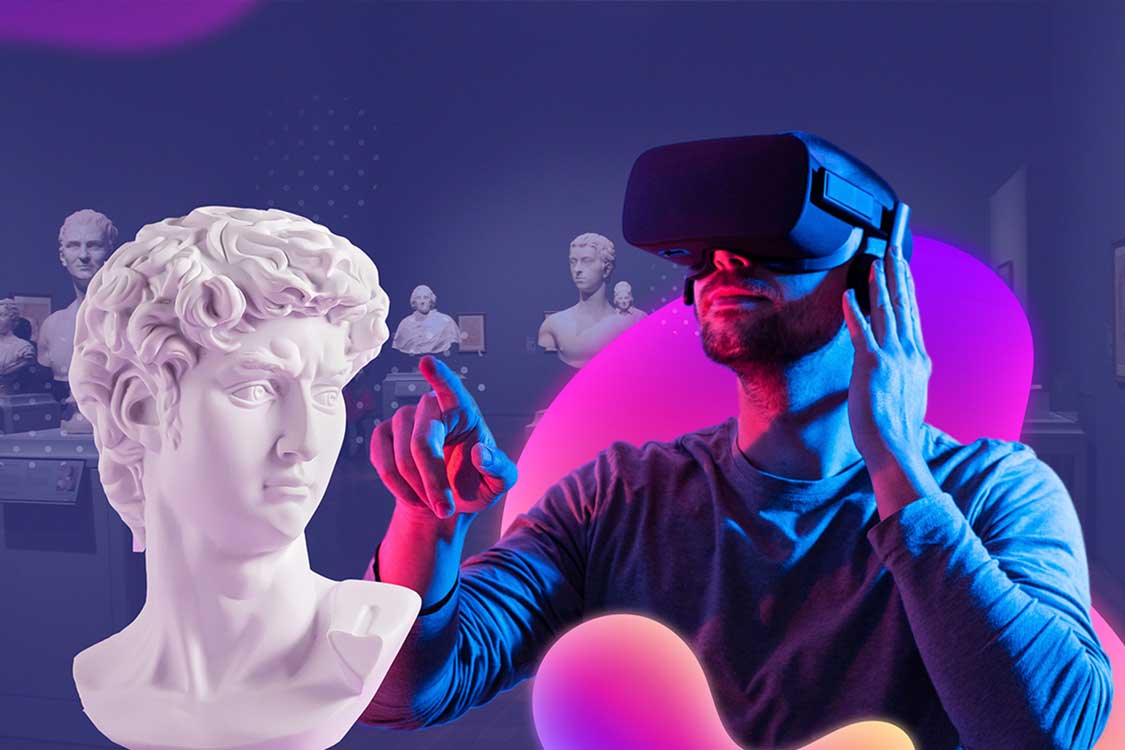 COVID-19 affected the museum landscape in a myriad of ways. The pandemic forced museums to close their doors to the public for years, which had a quantifiable impact economically and emotionally. But as the old adage goes, "when one door closes, another door of opportunity opens." And for museums, that opportunity has included digitalization, offering visitors the opportunity for virtual museum visits, listening to podcasts, and getting onboard with live streaming. Now that museums have physically opened their doors again, many directors have a firm understanding of how many ways to Modernize Museums and their visitors' experiences.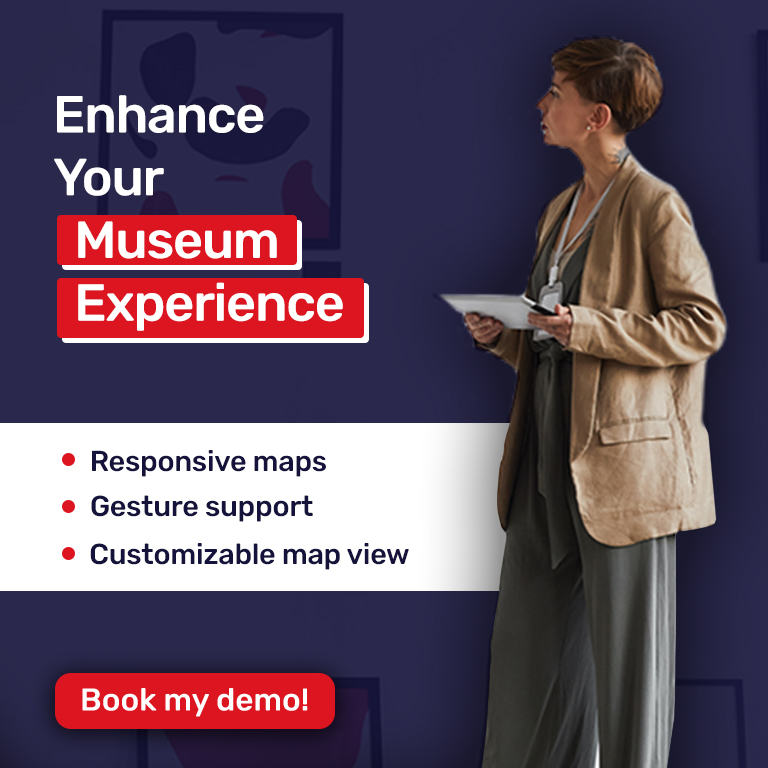 Museum Technology Survey
During this time about 150 individual and cluster museums in 39 countries participated in a survey by Vienna-based research and consultancy Museum Booster. The resulting Museum Innovation Barometer details how museums worldwide are using technology and digitalization pre- and post-pandemic.
One of the questions focused on how likely technologies would be to contribute to the success of museums in the next three years. The results were clear: Nearly 80% of respondents considered new technologies to be important to extremely important when considering how to conduct business in the future.
About 70% of respondents said they are planning to continue to expand their use of web and/or mobile applications. Many museums are currently utilizing social media platforms like Facebook, Twitter, YouTube, and LinkedIn, however, only 26% are currently using digital tools for exhibition planning and/or curating. But moving ahead, survey statistics also show many museums do, indeed, plan on using digital tools to curate or plan exhibitions.
Museum Modernization Techniques
The survey results also suggest museums want to continue to modernize their venues. But many may need a roadmap to get there. Still, the currently most-used tools are real-time tracking of visitors, digital queuing and time allocation as well as contactless access control.
Interestingly, when museum administrators do use data intelligence, they are mainly using it to enhance the visitor experience (71%) and to optimize operations.
What the pandemic has clearly revealed is that museums need to be agile; they need to think more broadly when it comes to technology and digital experiences beyond websites and to view technology as helping them to sustainably fulfill their goals – one of which is a heightened user experience. In its survey summation, Museum Booster quotes Thomas Collins, president of the Barnes Foundation as saying, "there is no way back to museums without digital offers."
How Mapsted Technology Can Help
In the area of location-based technology designed to transform the museum experience, Mapsted's award-winning, innovative technology for museums offers highly scalable and accurate hardware-free location-based applications. These cost-effective tools turn museums and other venues into effectively managed spaces, enhancing facility experiences and even helping to keep visitors and staff safe.
Mapsted's location positioning solutions technology used in museums could help you to create exhibits to keep visitors engaged, help you to reach fundraising targets, and help you to attract more people to your museum.
Mapsted is in an elite space when it comes to location-based technology without the need for Wi-Fi, Bluetooth beacons, or any external hardware. With 98 patents awarded in the location technology industry, the company's expert engineering team makes magic happen, offering countless applications in addition to indoor navigation.
Many visitors have a difficult time navigating their way around large museums or galleries and finding the exhibits they really want to see. It can be a guessing game without the right tools. Mapsted's advanced, indoor navigation, location marketing, and real-time location intelligence solutions can help deliver an interactive, beacon-free, wayfinding experience to help guide visitors using highly accurate indoor position technology. Upon entering the museum, visitors can download the Mapsted app giving them all the information they need to get the most heightened, customized museum experience possible.
What's Next?
Now that you have learned about ways to modernize museums and how technology plays an integral role, here is where you can find more information on how Mapsted future-proofs your museum. You may also find this video helpful. Make your museum a "can't miss" destination with Mapsted's innovative museum technology