March 27, 2023
Categories:
Trade Shows & Exhibitions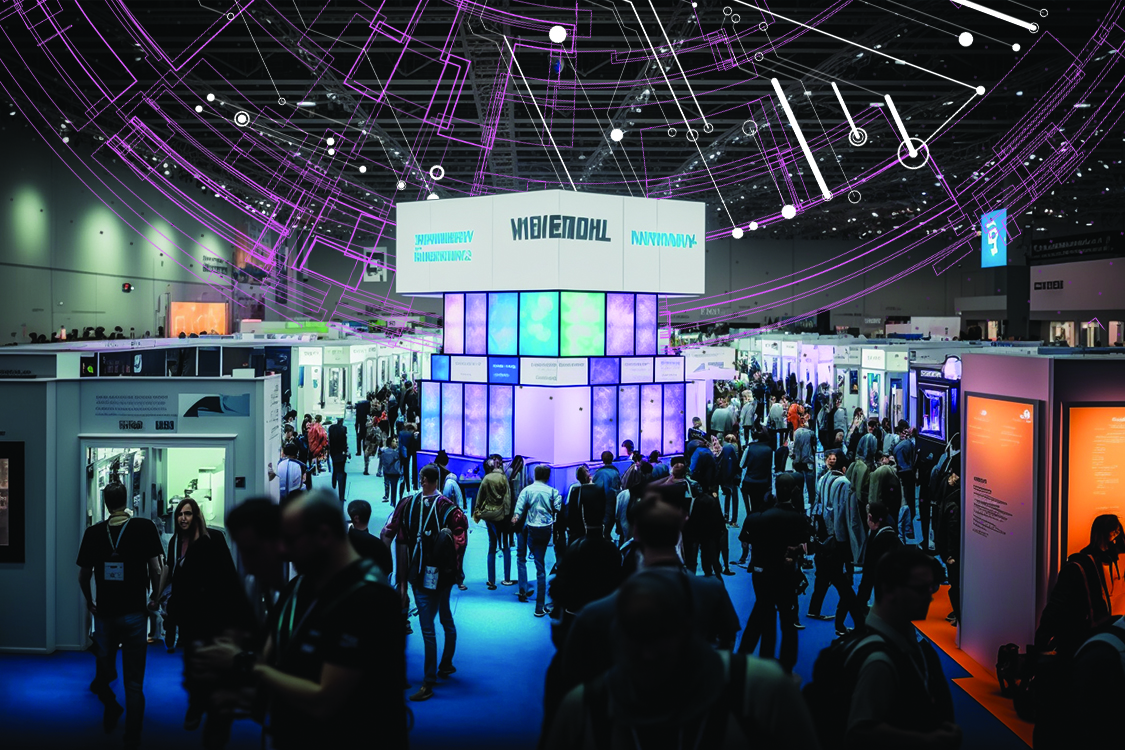 As we enter 2023, the world has witnessed unprecedented changes and advancements in technology, communication, and business practices. With the rise of virtual meetings, remote work, and e-commerce, one may question whether trade shows still hold any relevance in today's fast-paced and digital world. However, despite these changes, the answer to that question is not a simple one. While some argue that trade shows are outdated and ineffective, others believe that they still offer unique benefits that cannot be replicated through virtual means. As we delve deeper into the topic, we must examine the various advantages and disadvantages of trade shows and explore the innovative ways in which organizers are ensuring that these events remain relevant and successful in the years to come.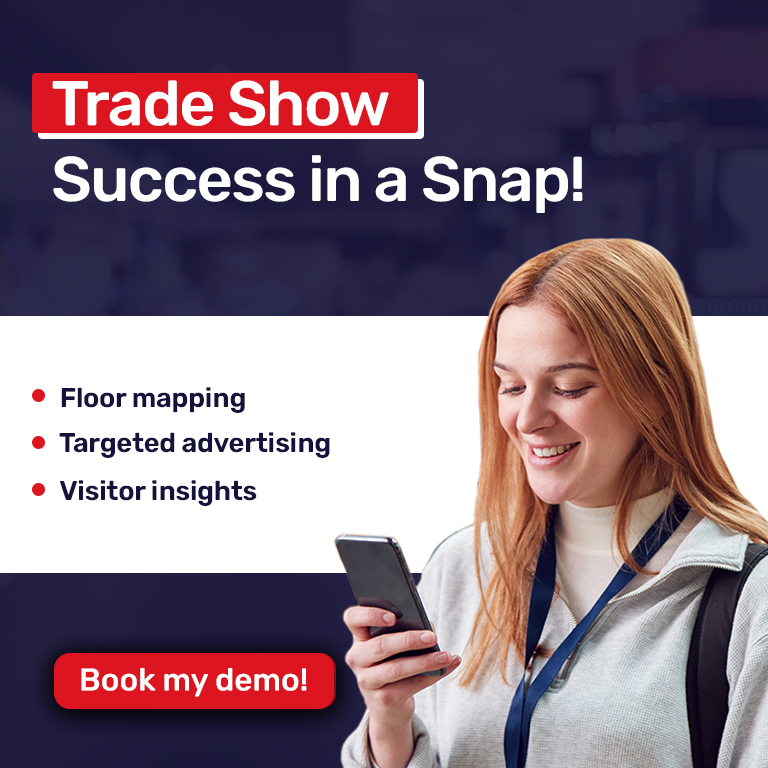 The Evolution Of Trade Shows
The Past
The age-old tradition of trade shows has been captivating the business world for centuries, from medieval fairs to modern-day exhibitions. Today, these events are more focused than ever, highlighting specific industries and products to attract a specific audience.
These shows offer a one-of-a-kind opportunity for businesses to strut their stuff, mingle with potential clients and partners, and stay up-to-date on the latest industry trends and innovations.
The Present
The trade show industry has been facing some serious challenges in recent years! From skyrocketing costs to virtual event competition and dwindling attendance, it's been tough going. But don't count trade shows out just yet! These shows still hold a crucial role in many industries, providing a priceless opportunity for businesses to connect with clients face-to-face. Even in the midst of a pandemic, trade shows adapted to the changing times by offering hybrid events that combine virtual and in-person components. Though the industry has had to navigate some rough waters, it's clear that trade shows are still a vital aspect of many businesses marketing strategies.
The Impact and Evolution of Technology in Trade Shows
Today, technology has truly revolutionized the trade show industry. Gone are the days of boring, static displays. Today's trade shows are all about interactivity, with features like virtual reality experiences and other cutting-edge technologies that transport attendees to a whole new level of engagement. And let's not forget about the power of virtual components that allow people from all over the world to participate in these events. Sure, technology has presented its fair share of challenges, but it's also opened up a world of opportunities for trade shows to evolve and stay relevant in the constantly-changing business landscape.
Innovative Strategies for Trade Show Organizers
If you want to see a solid return on investment from your trade shows, it's time to ditch the old-school methods and embrace some fresh thinking! It's no secret that the world is becoming increasingly digital, and trade show organizers need to leverage technology to satisfy both attendees and exhibitors.
We've already explored how exhibitors can get the biggest bang for their buck which will help you level up your game. Now, let's quickly recap a few key pointers to help you make your next trade show experience a success!
Provide Lead Capture Tools: Instead of using the same generic lead capture form for all exhibitors, offer funnel-starter tools that fit each company's needs. This can include mobile apps, scanning devices, or digital forms that integrate with exhibitors' customer relationship management systems.
Offer Data Analytics: Provide exhibitors with a data analytics suite that tracks their booth traffic and engagement levels with location analytics tools such as Mapsted's location-based technology for Trade Shows & Exhibitions. This technology gathers important real-time metrics such as dwell times, attendee behavior, traffic flow and patterns, peak traffic times, and most-used spaces. All is presented in a sophisticated analytics dashboard offering deep insights and detailed reports that can be shared with exhibitors to help them better understand their performance and make data-driven decisions for future shows.
Facilitate Matchmaking. Create matchmaking programs that solve the problem of connecting exhibitors with attendees who are most likely to be interested in their products or services. This can include pre-show networking events, targeted email campaigns, or AI-driven matchmaking software.
Offer Digital Tools. Provide exhibitors with digital marketing tools, such as social media promotion, email campaigns, and webinars, that can help them generate buzz before, during, and after the show.
Help Them Create Immersive Experiences. Instead of just having exhibitors stand in a booth and talk to attendees, provide resources for them to create immersive experiences that showcase their products or services. This can include interactive displays, virtual reality experiences, or live demonstrations.
Deploy Location-Based Technology. Don't forget to leverage the power of technology to make your trade shows successful. When it comes to the right technology for planning your events, look no further than Mapsted. The innovators at Mapsted have revolutionized the industry with cutting-edge location-based technology, which offers unparalleled accuracy and a wealth of benefits for trade show organizers. With Mapsted, you can supercharge your events with indoor navigation, proximity marketing, live notifications, and other features that'll make your trade shows a refreshing and valuable experience for both attendees and exhibitors.
The Mapsted Advantage: Exploring Its Intricacies
Mapsted's innovation has brought smiles to the faces of both trade show exhibitors and attendees, and here's why you'll want this technology for your trade shows:
Mapsted Location Positioning is a perfect solution for indoor navigation, seamlessly guiding attendees from parking lots to exhibition stalls and beyond. With a comprehensive location map and real-time updates, contextual notifications can be sent based on attendees' precise locations. This solution offers the most efficient way to connect with brands without the need for separate apps.
With Mapsted, you have the power to create a unique and tailored attendee experience by customizing brand logos, colors, and themes that resonate with attendees not only during the tradeshow event but also in their memory long after the event has ended. This allows for consistent branding and a more meaningful connection at rendezvous.
Mapsted Location Analytics is not your typical analytics tool – it leverages real-time location intelligence to revolutionize the way trade shows are organized. Say goodbye to the headache of using complex spreadsheets and confusing metrics to manage all aspects of your show. With Mapsted Analytics, everything from venue logistics to post-event reporting is seamlessly optimized. And the best part? You can achieve all of this without the need for any data-capturing hardware or wireless signal technologies.
Mapsted Location Marketing keeps attendees informed and engaged. It's another innovative offering from Mapsted that prioritizes attendee safety while optimizing trade show dynamics. From location-based pop-ups to attendees and live updates for upcoming events, to instructions and alerts to exhibitors, Mapsted's Location Marketing tool provides invaluable alerts to improve attendance and engagement at the booth level. No more missed opportunities for face-time with exhibitors or events – attendees can stay in the loop and maximize their trade show experience.
A Glimpse Into the Evolving Landscape of Trade Shows
As we all know, COVID-19 has had a significant impact on virtually every aspect of our lives, and trade shows have certainly not been an exception. The pandemic has caused the cancellation or postponement of countless events, leading to a significant loss of revenue for companies and organizations that rely on these gatherings to showcase their products and services.
However, this doesn't necessarily indicate a dire situation. The report notes that the decline in attendance since the 2019 peak is only 25 per cent, and forecasts indicate that attendance levels will increase by 4.5 per cent over 2019 levels by 2024. The current decline has been attributed to a drop in inventory accumulation rather than a recession, contrary to speculation.
Looking ahead, there are several predictions for the post-COVID future of trade shows. For one, virtual and hybrid events are likely to continue playing a larger role, as they offer increased flexibility and accessibility for participants. Additionally, there may be an increased focus on safety and health measures, such as the implementation of touchless technology and enhanced cleaning protocols.
Final Thoughts
Trade shows have been a critical aspect of the business world for centuries, offering a chance for face-to-face interactions, product demonstrations, and networking opportunities that cannot be replicated online. Despite the high costs and limited reach, trade show organizers have been quick to adapt to the changing times, introducing hybrid events that combine virtual and in-person elements. Thanks to technology, attendees can now experience interactive and engaging events that provide even more benefits than before.
If you enjoyed learning a bit about how strategies such as location-based technology can future-proof your trade shows, you may want to check out this short video, and another blog trade show marketing tips, which is relevant to this topic.
Frequently Asked Questions
Q1. What are the benefits of attending trade shows?
Ans. Trade shows provide valuable face-to-face interactions, networking, and product demonstrations that are difficult to replicate online. They present a unique opportunity to showcase products and services and connect with potential customers and partners.
Q2. Are trade shows still relevant in today's business landscape?
Ans. Despite high costs and limited reach, trade shows remain relevant as organizers have adapted to the changing times with hybrid events that combine virtual and in-person components. The industry has also leveraged technology to provide interactive and engaging experiences for attendees.
Q3. How have trade show organizers adapted to the changing times?
Ans. Trade show organizers now offer hybrid events that combine virtual and in-person components, enabling remote attendees to participate. Furthermore, technology like Mapsted is being utilized to create interactive and engaging experiences for attendees.
Q4. What kind of technology can trade show organizers use to improve the attendee experience?
Ans. Trade Show organizers can leverage a variety of technologies to enhance the attendee experience, including indoor navigation and wayfinding tools, mobile event apps, and real-time communication and engagement platforms. These solutions are offered by Mapsted to help organizers streamline their operations and gain impressive ROI.
Q5. How can technology help trade show organizers streamline event logistics and operations?
Ans. Mapsted's suite is perfect for event management, data analytics, and automation to help trade show organizers streamline various aspects of event logistics and operations. From venue booking and budgeting to vendor management and post-event reporting, Mapsted's technology Frees up time and resources for organizers to focus on other critical functions.