September 12, 2023
Categories:
Corporate Offices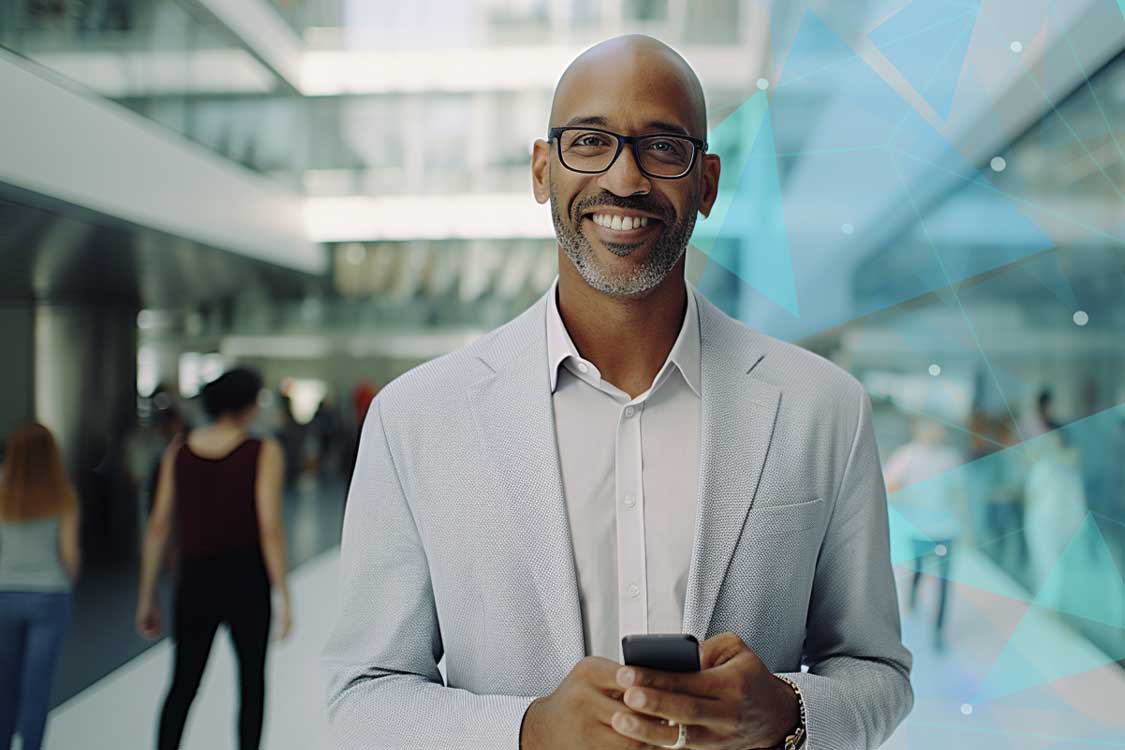 The absence of smart building technology can result in a cluttered and challenging office environment, making it difficult to navigate, locate items and access meeting rooms for guests. This leads to wasted time and increased frustration. However, intelligent technology can offer a quick solution to these issues. Nowadays, the term "smart building" suggests a connected ecosystem where individuals can easily familiarize themselves with their surroundings using their smartphones, creating a seamless experience. This is the future that most people imagine, and its realization depends on having the appropriate technology. Independent Research Firm Verdantix released a report entitled 10 Predictions For Smart Building Technology in 2022 and Beyond which details trends that will drive the smart building technology market in the coming years.
The report addresses multiple stakeholder goals, but we are particularly interested in how hybrid-working programs will evolve in the future.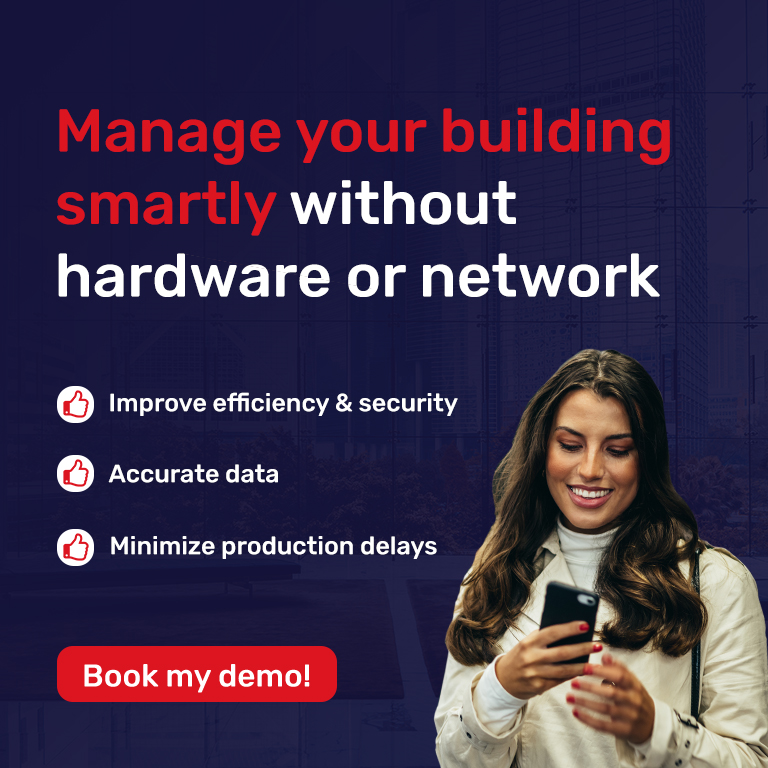 Prediction 1: The Impact of Hybrid Working
The Verdantix report predicts that hybrid working will push workplace strategies away from productivity to collaboration. "We predict firms will make physical updates to their office space by bringing in new zones for collaboration, community, and socialization," notes the report. "We also expect a flurry of investment into space booking software that helps employees book workstations that facilitate collaboration with their co-workers."
As the pandemic triggered a worldwide lockdown, employers were confronted with a significant question regarding remote employee productivity. However, the global workforce has demonstrated resilience in the last three years, rebuilding their lives post-pandemic while increasing productivity and restoring business profitability to pre-pandemic levels. Therefore, productivity is no longer a top priority. Today, many evolving workplaces face a new challenge: collaboration.
To simplify workspaces and enable seamless collaboration, the smart building solutions market needed an innovative approach. Mapsted, a world leader in location-based technology for building solutions, has emerged as a pioneer in this area. With a groundbreaking hardware-free technology that uses AI and machine learning to simplify workplaces by tackling navigation, engagement and floor management issues, Mapsted has revolutionized the smart building solutions market. This innovative solution also offers an improved collaboration experience in hybrid offices.
With the right location technology, returning workers will experience a natural transition to hybrid working and we'll tell you how to use Mapsted's technology as an example.
A conventional desk reservation system can be inconvenient, as the data may not be up-to-date. Returning employees may face challenges adjusting to a hybrid working culture that lacks enablement technology. However, by integrating Mapsted, this problem can be addressed. Mapsted provides access to a comprehensive interactive digital map that overlays with any reservation system. Mapsted's technology is supported on both smartphones and desktop computers, allowing workers to book workstations that cater to their needs with just a few clicks. It also simplifies the process of organizing internal meetings, allowing employees to pre-book spaces and share a unique meeting link with collaborators to ensure they arrive on time.
How Workers Will Navigate Hybrid Offices
Mapsted offers a solution for workers returning to pre-booked workspaces, which includes customized welcome messages triggered by geofenced areas, as well as navigation links for convenience. Mapsted technology smartens ordinary booking systems by greying out checked-in spaces to avoid booking conflicts and automatically listing desks for reservations after they have been checked out.
Productivity in hybrid offices is improved by efficient navigation, which requires reliable indoor location technology. Mapsted's location technology is hardware-independent and offers exceptional accuracy without GPS, external Wi-Fi or additional hardware. It provides a unique blue-dot navigation that can be launched easily from a URL, QR code, email, or SMS, and provides turn-by-turn directions to guide workers from their current location to their desired destination.
Technology and the New Workplace
The Mapsted solution provides real-time information on colleagues' locations, allowing for quick and easy sending of e-invites and navigation links to meeting attendees. This transforms the way meetings are planned. Additionally, floor maps include points of interest (PoIs), such as restrooms and cafeterias that are frequently used by employees, enabling them to navigate safely and efficiently. Overall, Mapsted provides greater flexibility and agility for employees in their work life.
By providing location context, IoT data can help create intelligent spaces that promote a healthy environment in the workplace. This can help improve the productivity and safety of workers while they are within the office premises.
Mapsted's contextual location technology can also establish a safe occupancy limit for a particular space and notify the space manager if the limit is exceeded. This helps promote social distancing in corporate offices if required and reduces concerns during the transition to a hybrid working model.
Prediction 2: AI Will Revolutionize Energy and Maintenance Optimization
Intelligent building management systems are being driven by AI, along with other innovations in both vertical and horizontal markets. Despite the influx of new vendors launching smart building automation systems each year, efficiency can only be improved with proper optimization, as products can become unwieldy and incompatible with specific challenges. According to Verdantix, AI will drive demand for energy and maintenance optimization software. Brands are competing to improve their systems. It is possible to improve current systems, but only with the right technology.
Smart Building Final Thoughts
The use of location-based technology in smart buildings has transformed how these structures work. Through features such as wayfinding, indoor positioning and smart lighting, this technology improves building efficiency, lowers costs and improves the occupant experience. Smart buildings can optimize energy usage, lower maintenance costs, and improve security. Essentially, location-based technology has transformed how smart buildings are designed, built, and operated, resulting in increased efficiency, better occupant experiences and significant cost savings.
If you are interested in smart building technology and how location-based intelligence technology can assist, you will enjoy our blog about how the hybrid work model is changing how businesses are thinking about the workplace. You may also find our short video detailing office hoteling and dynamic mapping helpful for your needs.
Frequently Asked Questions
Q1. What is a smart building?
Ans. A human-centered concept known as a smart building integrates technology and design to enhance building safety, navigation, and energy efficiency. By consolidating information and technology, it creates a responsive ecosystem that caters to the needs of all occupants.
Q2. What technology makes buildings smarter?
Ans. Buildings can be transformed into intelligent structures through the use of IoT sensors, which relay real-time information from various systems such as occupancy modules, lighting, HVAC, and predictive maintenance to building management systems.
Q3. How does Mapsted help in making buildings smarter?
Ans. Mapsted enhances accessibility, location sharing, and navigation through the utilization of both horizontal and vertical positioning, as well as multi-building positioning. By amalgamating data from various IoT sensors, it facilitates the optimization of space for seamless navigation and a commitment to net zero.