September 05, 2023
Categories:
Transportation Hubs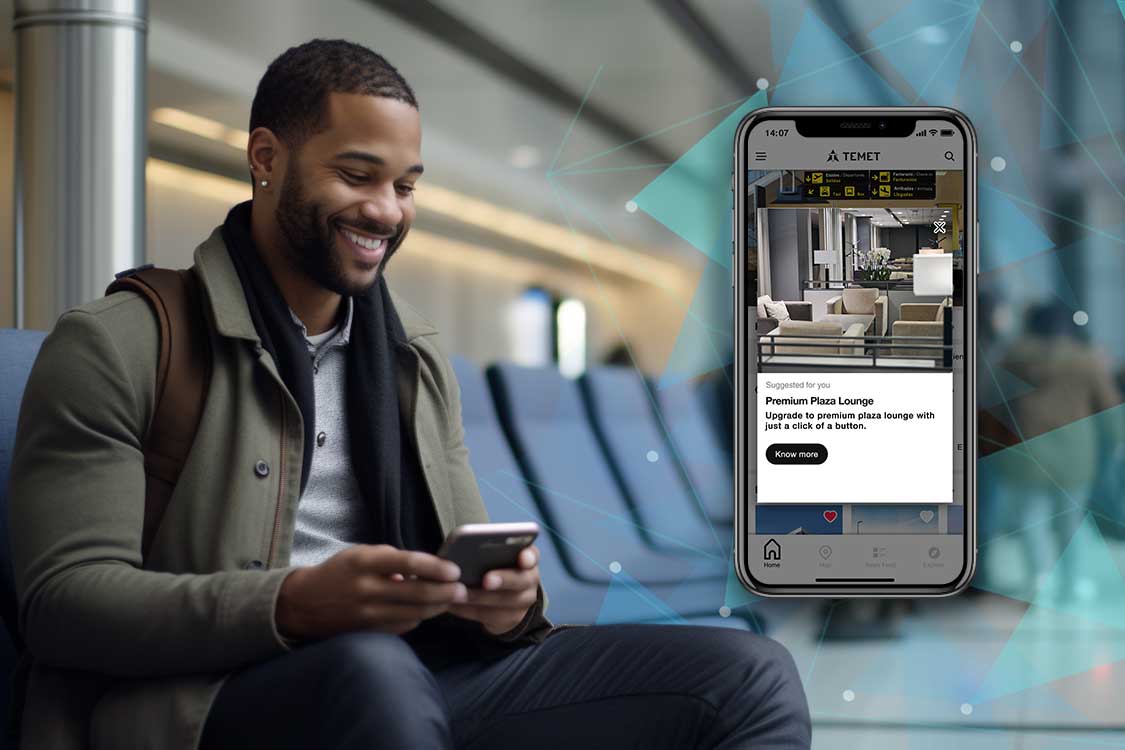 Post-pandemic numbers of those travelling by air have risen, but according to a J.D. Power 2022 North America Airport Satisfaction Study, overall satisfaction is down 25 points (on a 1,000-point scale) as travellers encounter fewer flights, more crowded terminals and sparse food and beverage offerings.
The study points out the dissatisfaction of having to navigate crowded airports, finding places to park and the burgeoning cost of things in general at airports.
It's pretty certain, then, travellers would appreciate less stress on their plates while at the airport and Mapsted has one definitive solution.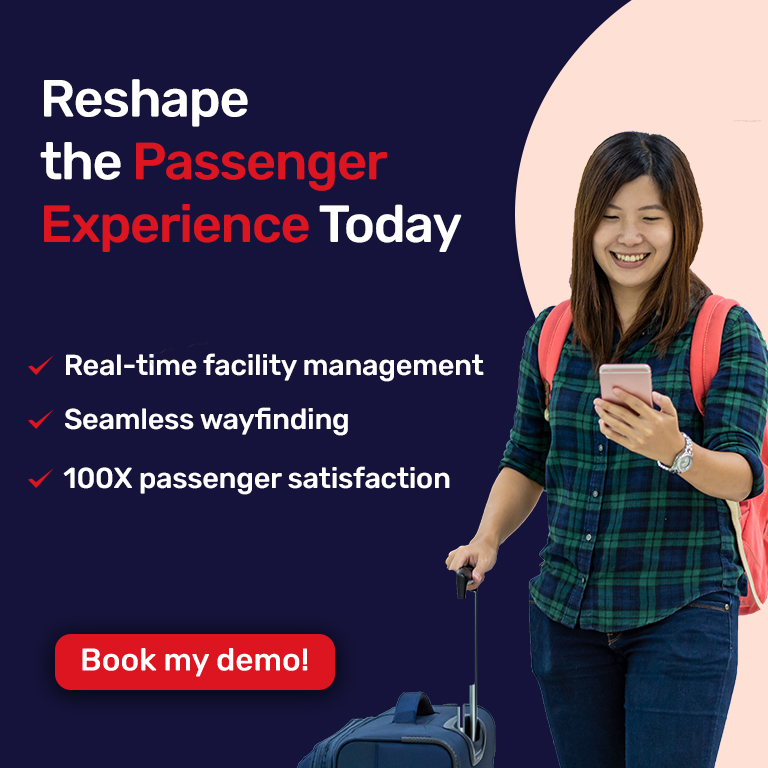 What does this mean?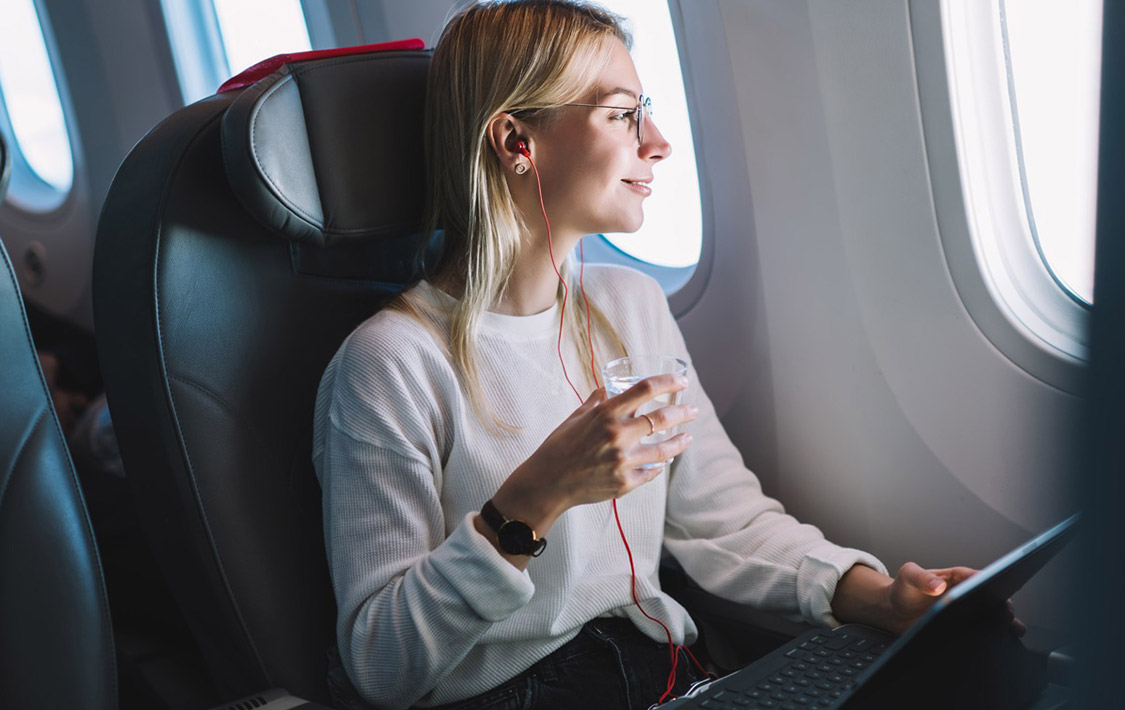 Mega airports are in the perfect position to provide a product customers can get excited about. Ideally, a single app that could provide travellers with a customized suite of services that could send them personalized offers based on their unique profiles.
The solution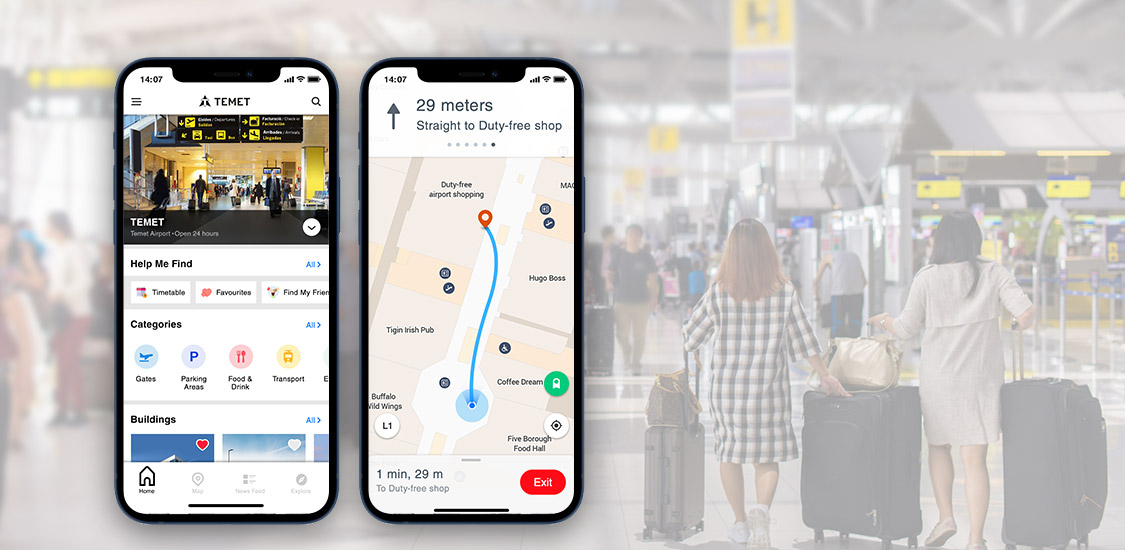 Airports need to think about how they can provide a world-class customer experience while also keeping an eye on increasing revenue.
Integrating Mapsted's indoor location platform into their applications, allows airports to provide travellers with customized services they want right now.
Mapsted's hyperlocal, intelligent marketing technology lets airports upsell one-day passes to exclusive lounge areas and send offers on duty-free products directly to passenger smartphones. They can also send passengers discounts to restaurants closest to their gates if they're in for a long wait before their flights. These are the little things that will help airports offer a highly personalized customer experience to passengers, that they won't be able to find anywhere else.
By adding Mapsted's technology into their existing app, airports are giving passengers a superior travel experience with turn-by-turn directions from check-in until they reach their gate, real-time updates on flight changes, and chances to easily purchase duty-free items in-flight – even in airplane mode.
There's no need for passengers to struggle through 38 tools anymore. They can do everything directly from one app using Mapsted's next-generation indoor location-based services, giving them a smart, easy way to connect.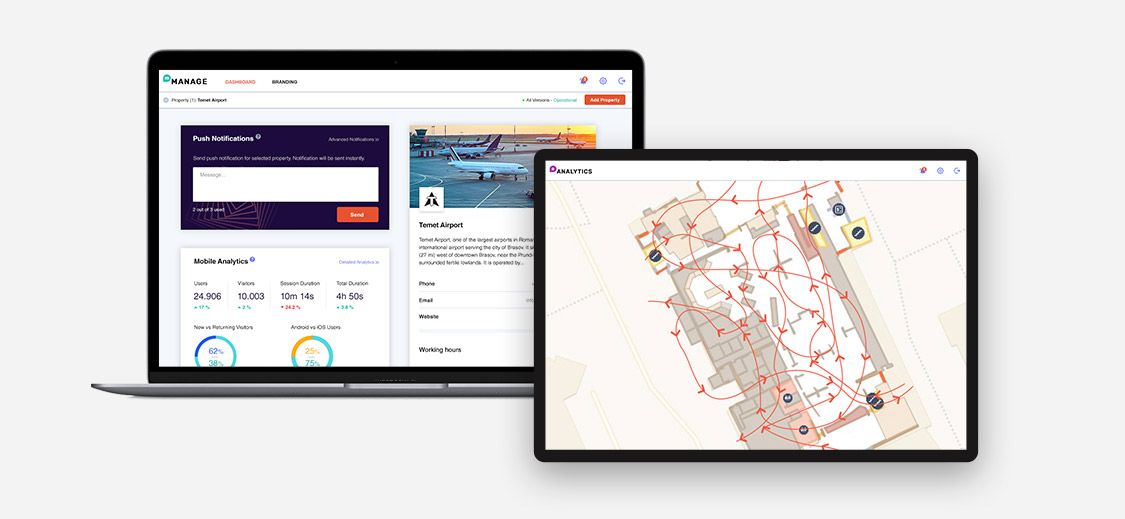 Ready? Reach out and book one of our exclusive indoor location-based services today!
For more location-based technology insights, you might wish to check out these blogs: What Is Location Intelligence and How Can It Be Used in Business? and Indoor-Outdoor Navigation: Challenges and Best Solutions for 2023
Frequently Asked Questions
Q: How can airports save costs using mobile apps?
A: Airports spend a lot of money on real-time interactions at kiosks; having a mobile touchpoint saves them money on passenger services. The mobile app can also meet passenger expectations by catering to a larger audience while maintaining a personal touch.
Q: What is the need for customer service in the airport sector?
A: Customer service is the backbone of all for-profit businesses, regardless of industry. In a competitive market, brands compete to delight customers and keep them loyal. As a result, the airport industry's profit is dependent on providing excellent customer service.
Q: How can airports leverage AI?
A: Airports can leverage artificial intelligence (AI) in various ways to enhance operational efficiency, improve passenger experiences, ensure safety, and optimize various processes. For instance, AI can help track and manage baggage by ensuring efficient routing, reducing mishandling, and improving the accuracy of baggage sorting. AI can also allow passengers to board flights seamlessly using facial or fingerprint recognition, improving the boarding process.
Q: How does customer satisfaction matter in the airport industry?
A: Customer satisfaction plays a vital role in shaping an airport's success, from revenue generation and operational efficiency to branding and reputation. Prioritizing passenger experiences leads to positive outcomes across the board, benefiting passengers, airport staff, airlines, retail partners and the broader community.