October 10, 2023
Categories:
Most Popular
Technology Trends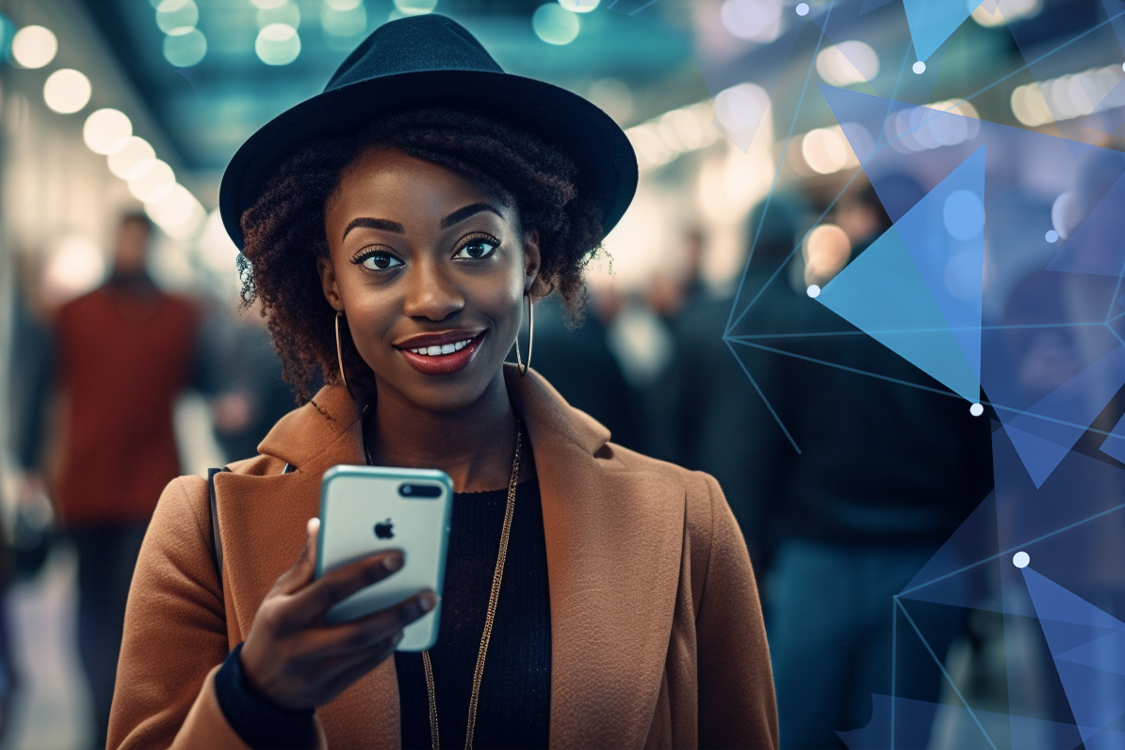 Proximity marketing is all about marketing to your ideal consumer at the right time and at the right place, with highly relevant and personalized notifications. It provides great results for businesses in combination with the right advertising strategies and tools.
Over the past two years, we have seen brands at malls and airports, enhancing customer experience using proximity marketing technologies. Marketing managers across various industries are now beginning to realize that proximity marketing offers enormous benefits beyond merely delivering coupons. These tools help in understanding the needs and want of customers. The notable patterns in buying behaviour help complete the picture for brands that use them.
As we look further into the future we will see a reorganization of marketing strategies around this new technology. More importantly, with proximity marketing campaigns showcasing what's on sale, a paradigm change in consumers' perception will follow. It will reinforce the trust factor by emphasizing that it is the consumer who truly benefits from the technology.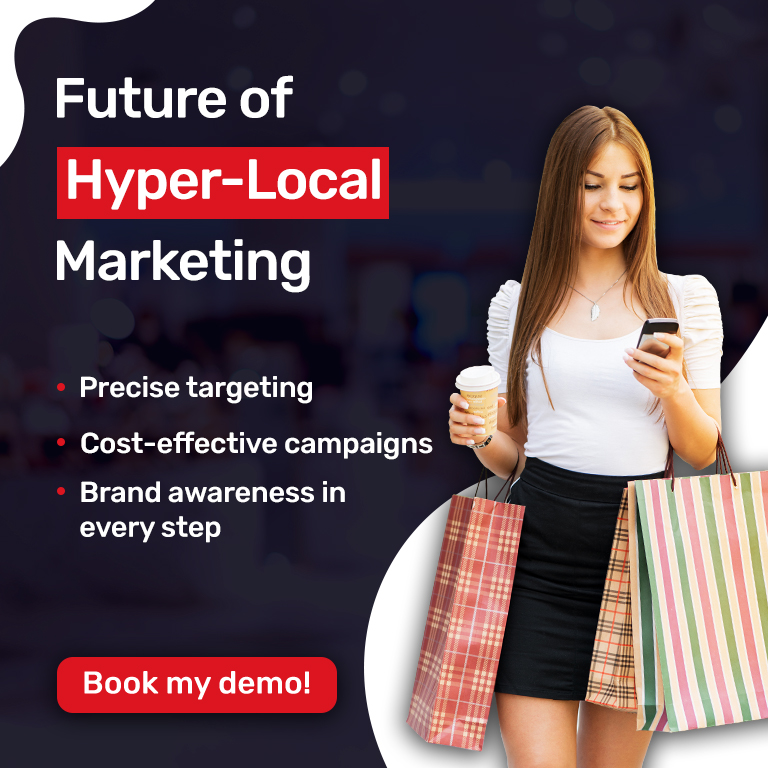 This article will cover the basics of proximity marketing, how it works and what the future of this technology looks like.
What is Proximity Marketing
Also known as "proximity-based marketing" or "mobile proximity marketing," proximity marketing involves targeting potential consumers with personalized advertisements based on how near a consumer (or device) is to a specific location and enticing them to make a purchasing decision in the immediate future.
How Does Proximity Marketing Work?

Proximity marketing involves implementing a technology that sends permissions-based push notifications to users when they enter a specified area, in the form of text, images or video via a mobile app.
There are a number of must-haves for this marketing strategy. They are:
The consumer should be using a mobile device at the location where the proximity marketing technology is being applied.
Location-based technology must be deployed in the area where the consumer is currently located, in order to send out and receive marketing messages or other information.
The targeted consumer should have downloaded the relevant mobile application and installed it on his or her phone that is capable of receiving push notifications. This can be your own brand app or the larger building app (for example a mall's map or a specific brand within the malls app).
Proximity Marketing Deployment
When it comes to proximity marketing deployment, there are a number of factors to consider, starting with finding the right technology provider. Here are few things to consider:
1. Hardware Requirements
In the realm of proximity marketing, hardware requirements cannot be ignored, especially when deploying complex marketing functions within a large facility. However, innovation is needed to eliminate the need for hardware installation in proximity marketing.
Mapsted addresses this need by offering a top-of-the-line solution that doesn't require any on-site hardware installation for its customers. With its easy-to-integrate solutions, Mapsted's location technology can deliver personalized messaging, ads, and notifications to shoppers in real-time based on their exact location within the venue, without compromising their privacy.
2. Ease of Installation
Proximity marketing installations require ongoing maintenance and training to ensure maximum value extraction. Hardware-based systems such as beacons, Bluetooth, and WiFi often require periodic maintenance to avoid downtime and expensive repairs.
However, with Mapsted's hardware-free solution, ongoing maintenance is not an issue. As a turnkey provider, Mapsted offers a 100% fuss-free solution that is maintenance-free, and ensures that businesses receive the latest features and updates to excel in the game of proximity marketing.
3. Ongoing Investment Requirements
Investors and decision-makers face a major challenge when it comes to cost. Hardware-dependent proximity marketing solutions require ongoing investment and maintenance. However, what if there was a way to eliminate recurring expenses? With Mapsted's location-based proximity marketing solutions, it is possible to manage marketing campaigns and access cutting-edge, customizable marketing software without incurring high recurrent costs.
Mapsted's platform is versatile, easily scalable and designed help businesses set marketing goals and achieve them, making it an ideal solution that grows with businesses.
What Does the Future Hold For Proximity Marketing?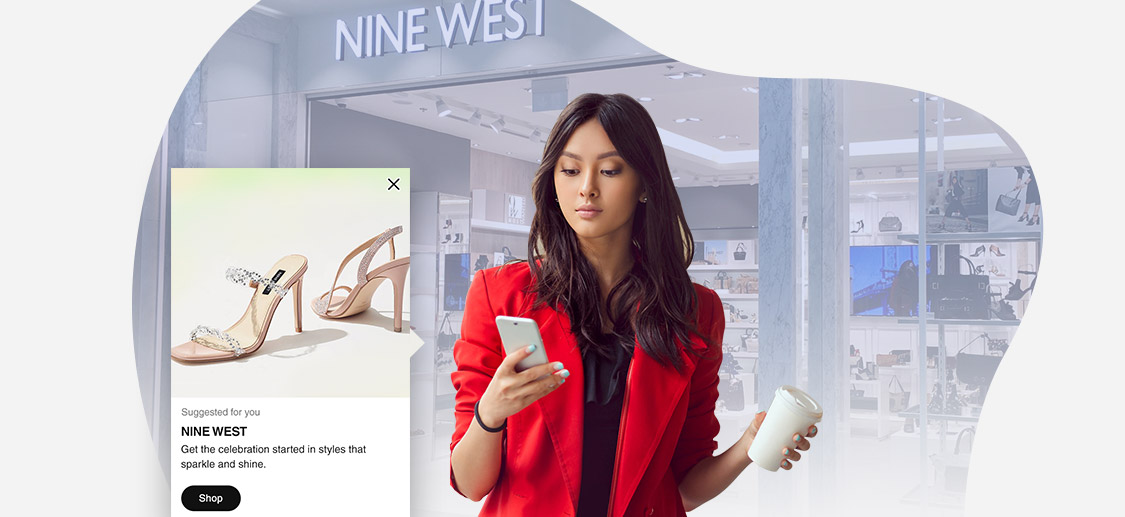 As proximity marketing gains momentum we will see brands gather a rich collection of consumer data that will revolutionize they way they communicate with their customers resulting in a positive impact on the bottom line.
Closing Thoughts
Are your shoppers missing out on the ultimate experience that would entice them to make purchases? It's not about changing their mindset; it's about revaluating your marketing approach. If you're still blaming the pandemic for declining sales, it's time to reconsider that notion. While the pandemic did reshape the in-store shopping experience, recent trends indicate that it's far from dead. In fact, people are returning to their favorite businesses, enabled by technology, specifically location-powered technology.
By leveraging location data, you can gain insights into shoppers' whereabouts within facilities like malls, enabling you to personally target them with welcome messages, offers and anything else that motivates them. One exciting innovation in this space is proximity marketing, a cutting-edge intervention that detects a person's location before delivering a message or campaign to their device. This approach not only saves marketing dollars but also reduces irritation caused by unsolicited messages.
To accelerate innovation, consider adopting Mapsted's location technology. This smart location engine empowers facility owners to prioritize the "experience" factor, which is the key driver of in-store shopping. If your primary concern is attracting more shoppers to your business, take a serious look at Mapsted's proximity marketing solution. Contact us today, and let us address your unique marketing requirements with our powerful solution.
Still with us? Why not explore "10 Location Marketing Strategies To Promote Your Grocery Store in 2023?"? We've discussed effective hacks that can benefit grocery outlets. But that's not all! You can also Learn How To Increase Brand Awareness Using Mapsted's Proximity Marketing Technology. Watch the video now to discover more!
Frequently Asked Questions
Q1. How does proximity marketing work?
Ans. In layman's terms, proximity marketing works by a person entering into a virtual parameter and receiving a digital message to their phone. This message can be a sale, promotion, or even hold additional information in regard to an event happening nearby.
Q2. Who uses proximity marketing?
Ans. Often, big brands use proximity marketing to entice a customer to make a purchase. They can track how often you visit a store and send you coupons or ads if they notice you haven't been in a while.
Q3. How does proximity marketing improve the shopper's experience?
Ans. Proximity marketing can prove very useful as it provides hyper-personalized messages that are of interest to the unique consumer. This reduces the time they spend searching and also can save them money.
Q4. What are the different types of proximity marketing?
Ans. Common uses include media distribution at concerts and social events, flights, hotel check-ins, and retail.
Q5. How effective is proximity marketing?
Ans. Proximity marketing can be very effective if done correctly. It is important to have a good understanding of your customer and their purchasing habits. Once you understand your customer, your business can improve its marketing strategy.