December 05, 2023
Categories:
Corporate Offices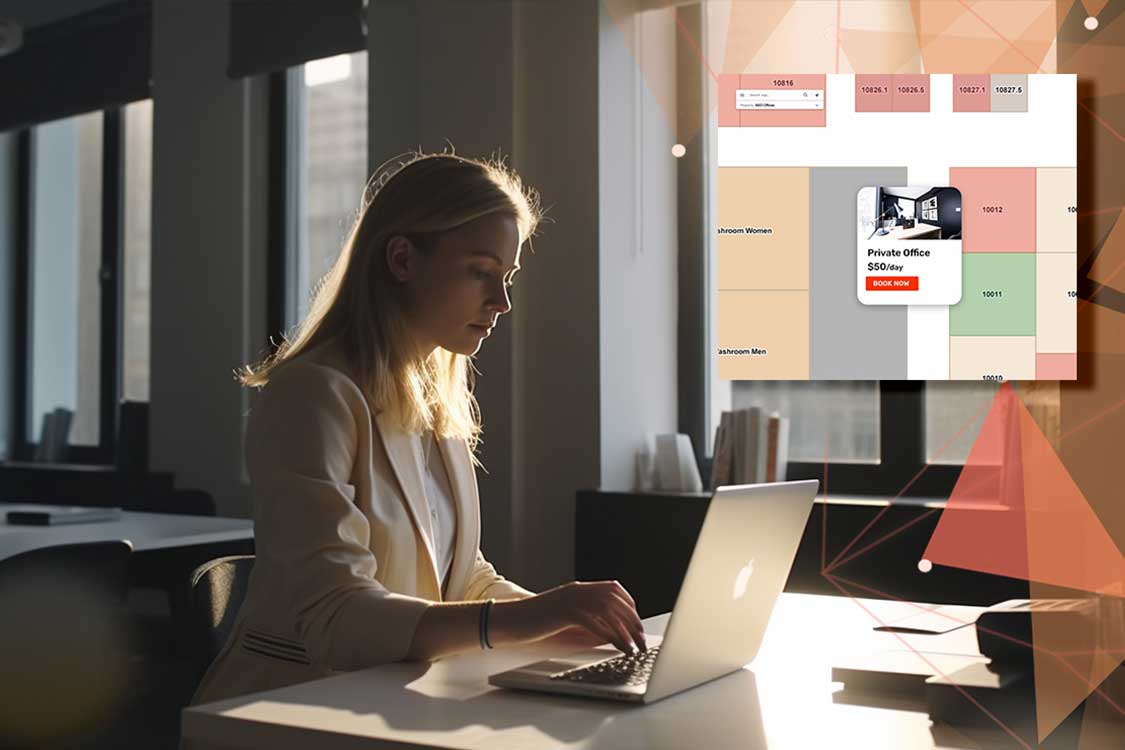 Today, workplaces are evolving to cope with changing times and demand. Not only are more companies shifting towards a fully remote or hybrid working model, but they're also evolving to create the most efficient setup for their employees. One of the most innovative solutions is office hoteling. According to a 2021 CBRE survey, 66% of mid-sized companies and 80% of large corporations predict that the workplace of the future will be guided by "hybrid flexibility." Office hoteling allows employees to spend some of their work time at home and some time in the office.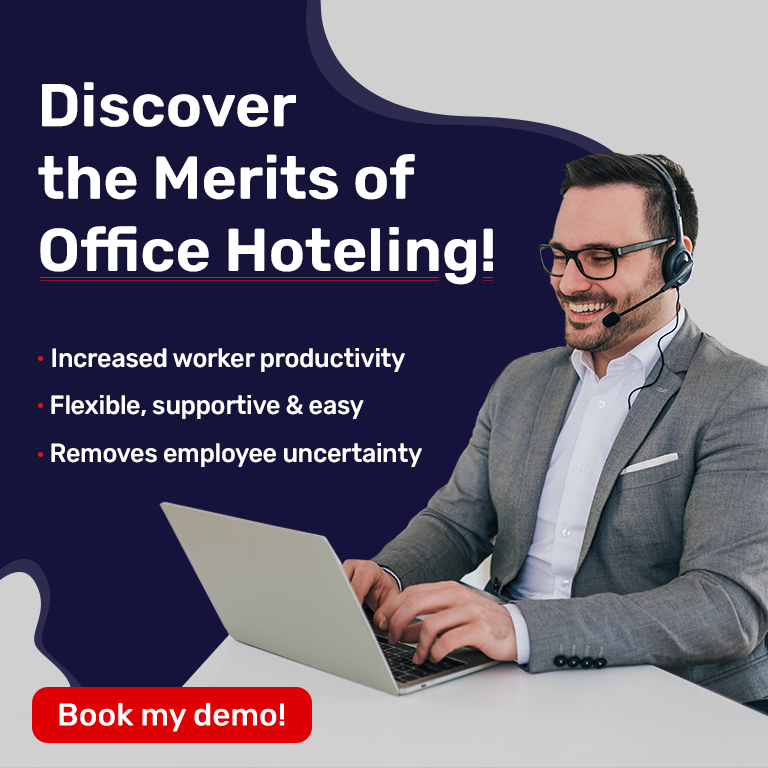 What is Office Hoteling?
Put simply, it is the concept of reserving office space, meeting rooms as well as resources in advance, kind of like booking a hotel room of your preference. Instead of being assigned a permanent work desk or following the first-come, first-serve rule when arriving at the office, hoteling office space removes the uncertainty and assures workers get a designated space for the day.
Benefits of an Office Hoteling System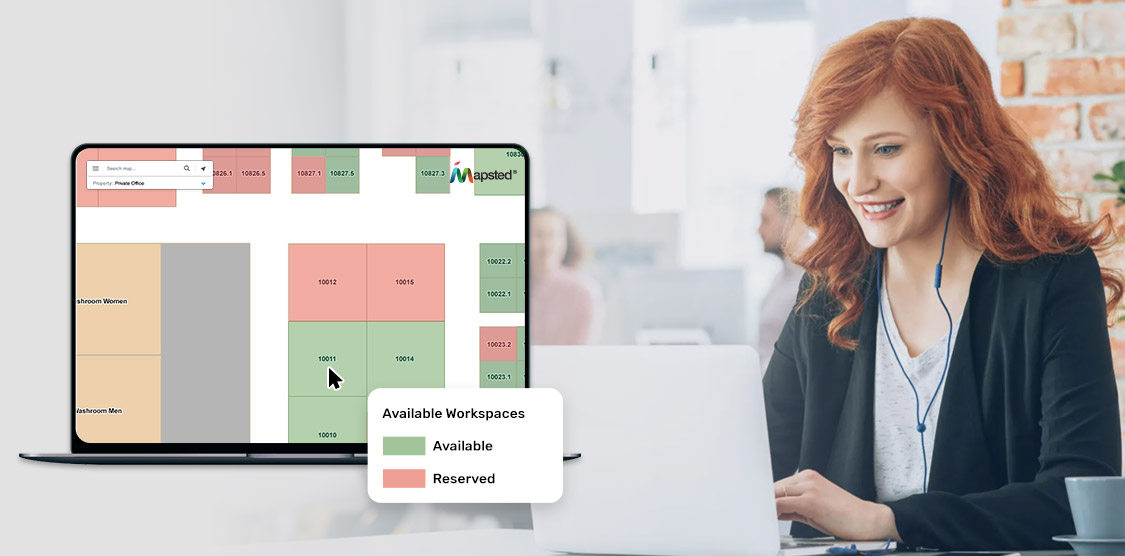 Here are some of the benefits hoteling can offer organizations:
1. Everybody Gets a Desk!
Having a workstation ready on arrival is one of the biggest advantages of office hoteling. When booking a seat in advance, workers won't have to waste time looking for a place to sit and work. Whether they're looking for a spot near a window to have all the best views, or they want to sit with colleagues, by reserving their seats in advance they can start the day organized and ready to be productive.
2. Optimized Costs
Many employees choose to work from home these days or come to the office 1-2 days a week. This leaves organizations with a lot of empty spaces, thus, increasing the overall cost of functioning. For larger organizations, these costs may not add up to much but for smaller and new companies, the hoteling office model will optimize costs by maximizing space usage.
3. Increased Productivity
Another advantage of office hoteling is the creation of a more collaborative environment. Many offices assign collaborative conference rooms or workstations to their employees as they feel necessary rather than when needed by teams. This leaves a smaller room for productivity. If a team wishes to collaborate and brainstorm ideas for an upcoming campaign or product release, they can easily locate and use these rooms which can be more productive with the hoteling office concept.
4. Better Support for Remote Workers and Visitors
Remote workers aren't often given the importance they deserve on the days they work onsite. Similarly, when guests or consultants visit an office they can often feel out of place. With an office hoteling system, they can reserve a space prior to visiting and have peace of mind knowing they will arrive at an unfamiliar location with a plan and a spot to get set up for the day. Office hoteling tools also include digital workplace maps through which they can locate restrooms, cafeterias and other amenities.
5. Flexible Working
Hoteling office space is a part of a broader strategy of hybrid working. Flexibility in the workplace offers great benefits. It allows employees to choose when they wish to work. Not only this, but it also allows organizations the ability to expand or contract their workspaces as per the demands.
Office Hoteling vs. Hot Desking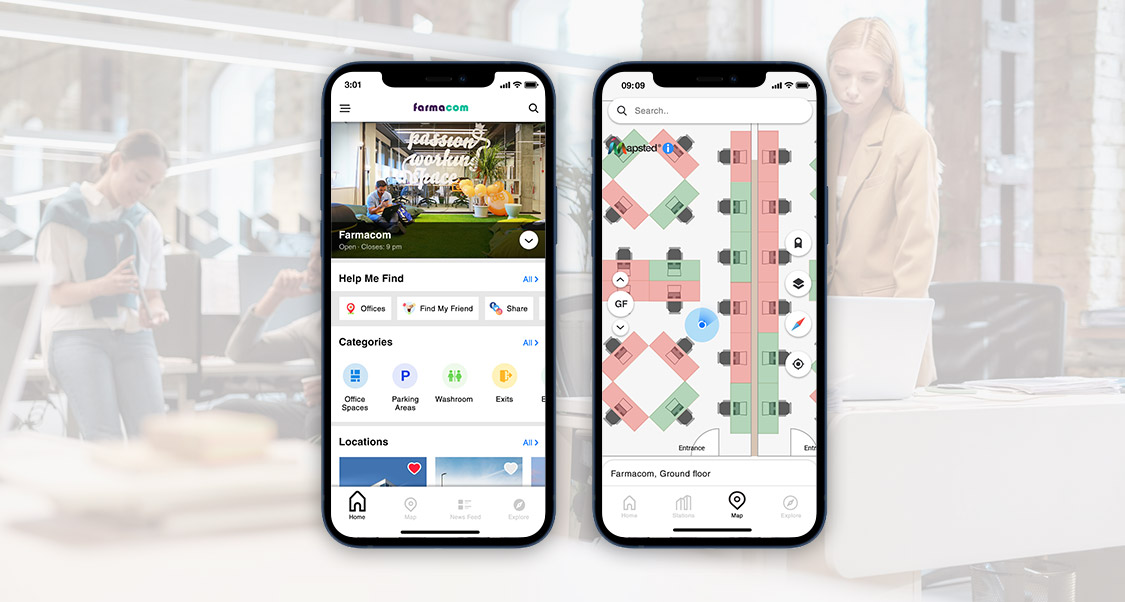 Many people find the hoteling office space design and the concept of hot-desking similar. While the motive is kind of the same, the hoteling office meaning is much different. What sets office hoteling apart is that it operates on a reservation basis and requires a shared booking platform to manage the workspace. Employees who are visiting an office space, and would like to ensure that they have a place to work for the duration of their stay would appreciate this option. On the other hand, hot desking works on a first-come, first-served basis, and you are not guaranteed a space of your own. You can book a seat at the last moment with this concept as well and change as you'd like.
How to Implement Office Hoteling in Your Company?
1. Make Your Workforce More Aware
The transition to office hoteling necessitates new approaches to thinking about one's work as well as the workplace. Your workforce is more likely to adopt the system if organizations put consistent effort into making them aware by sharing more details about the system, the success stories as well as best practices. It's also advisable to provide your employees with a guide or manual that will help them understand the notion.
2. Getting the Best Hoteling Solution
Office hoteling software is the second thing you should research. If you don't have one, managing your firm will be much more difficult. Technology plays a huge role in it because when office spaces have seamless integration, employees are more likely to be in favour of the concept.
3. Establish a Procedure for Making Reservations.
To fill office spaces, you'll need the best software to start with and an efficient booking procedure. In a hoteling model office space, employees can simply report to their managers upon arrival, and the managers would check them in and assign them a desk. Later on, workers would just "check out" as they do in a hotel when they leave.
Businesses That Can Benefit from Office Hoteling
Wondering if your organization can truly benefit from this concept? If you belong to the following categories, It might be just what you need.
1. If You're a Startup
It will allow you to adapt to changes quickly as you expand or change in any way. Instead of buying or leasing expensive and large office spaces, hoteling would save up a lot of costs.
2. If You're Planning to Hire the Best
It doesn't matter where you're located, you can provide your employees with their desired workspaces. Better the work environment, better the experience leading to hiring and sustaining the top performers.
3. If You Wish to Expand Geographically
You can easily establish your presence in a new geographical area without having to worry about the risks that come with it. You and your employees will have the workspace you truly want.
How to Choose the Best Office Hoteling Software
The best office hoteling solutions like the one offered by Mapsted are flexible and easy to use for employees, admins, and other stakeholders. Ensure that Mapsted's solution is compatible with the systems you already have in place.
Check out the features of the solution being offered, the cost of implementing it into your workspace as well as the cost of customizations if needed.
In case of any difficulties faced by your organization while using the solution, the speed at which the solution provider will be able to respond and make amends also matters. Ask them for their availability and turnaround time.
How Do You Know If Office Hoteling is Right for Your Business?
According to a recent survey, more than 83% of people prefer a hybrid work model, which means that desk hoteling is definitely a viable option for your business. Offering a hybrid work environment where employees can work outside the home gives flexibility to the workday and offers a break from redundancy.
It is a great alternative to renting out an entire office space and can greatly reduce costs associated with renter fees. Approximately $11,000 is saved from employees opting to work from home, and with that bit of extra cash, you can offer office hoteling instead.
To summarize the above, if you are considering if the hoteling office model is right for your business, revisit the following questions.
Does Your Office Remain Empty Most of the Time?
If yes, the office hoteling model may be a perfect solution.
Are You Trying to Expand Geographically?
If yes, you can easily establish your presence in a new geographical area with office hoteling available around the globe.
Is Your Company a Startup?
Office hoteling can be a cost-effective option for companies that are still young, allowing for expansion when necessary.
There are many reasons why it is becoming the new work model. It allows for businesses to save money, keep employee satisfaction high, and increase productivity.
Mapsted – Your Trusted Location Technology Partner
That being said, if you're contemplating using technology to improve the usage of your office area and offer your workforce the flexibility to reserve workstations that are most suitable for them, turn to Mapsted's solution for corporate offices. We can be your technology partner in workplace productivity. Our technology can easily integrate with your desk booking software to display occupancy status in real-time and facilitate location sharing via QR code, SMS, and email. Our sharable navigation links will make finding desks easier for workers, their colleagues and clients.
To give Mapsted's location-based technology a spin, contact us today!
If you also want a complete lowdown on making workplaces great again, here are top hacks to create a perfect hybrid environment in 2023. You will also want to check out our short video on Maximizing Operational Efficiencies and Employee Satisfaction With Location Based-Technology.
Frequently Asked Questions
Q1. Is hoteling the same as desk booking?
Ans. It is just one method of desk booking and generally, it is more beneficial than other methods of reserving a space.
Q2. How will one know if a person has left their desk?
Ans. It's best to install office space sensors that are integrated into your hoteling solution to ensure that the information is updated in real-time.
Q3. Is office hoteling better than individual assignments of workspaces?
Ans. Yes, this ensures that all your employees get the desk they desire to work on and you save costs along with it as well.
Q4. Does hoteling work for teams?
Ans. Yes, you and your team can choose to book spaces on-demand with this concept instead of waiting for your turn to use a common area.
Q5. Does office hoteling benefit employees?
Ans. When most of the employees are working remotely, reserving a space in advance as you desire will prove to be beneficial. They can also check whether the space is over-occupied or under-occupied and choose to visit accordingly.