February 01, 2021
Categories:
Resorts & Parks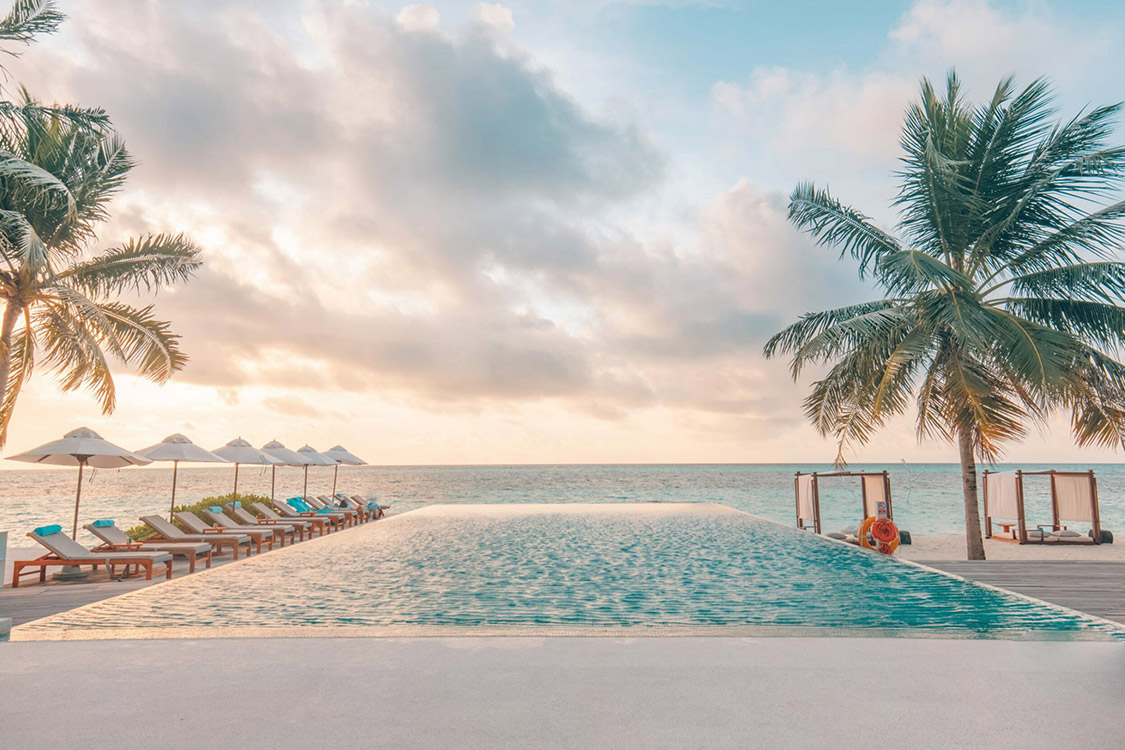 Resorts need to be creative with their marketing strategies in order to stand out from their competition. In today's digitally-driven world, it's no longer enough to be listed on a travel website with 15 pictures of your resort. To be a top competitor in the resort industry, you need to constantly implement innovative technology, such as location marketing technology for resorts, that will provide travellers with an irresistible customer experience.
Hyperlocal Intelligent Marketing Solution: Targeting Prospective Travelers with Precision
Many resorts advertise on a resort and area-wide basis, but for some advertisers, this isn't nearly specific enough. This is where Mapsted's hyperlocal intelligent marketing solution comes in. This type of marketing targets prospective travelers in a highly specific, geographically restricted area of the resort. 
Location marketing technology for resorts has been around for a couple of years now, and many other industries actually use it to help people easily search for stores or other areas of interest close to their location. Hyperlocal marketing hasn't been used much in the resort industry up until now, but it offers many features that can give you a distinct advantage over your competition.
Mastering the Hyperlocal Recipe: The Intersection of Technology and Creativity
Using hyper-local marketing technology for resorts, you can send your guests exclusive promotions for your resort's spa, timely notifications about local excursions, and even welcome messages when they first arrive. This helps you personalize the guest experience and make your visitors feel special throughout their trip.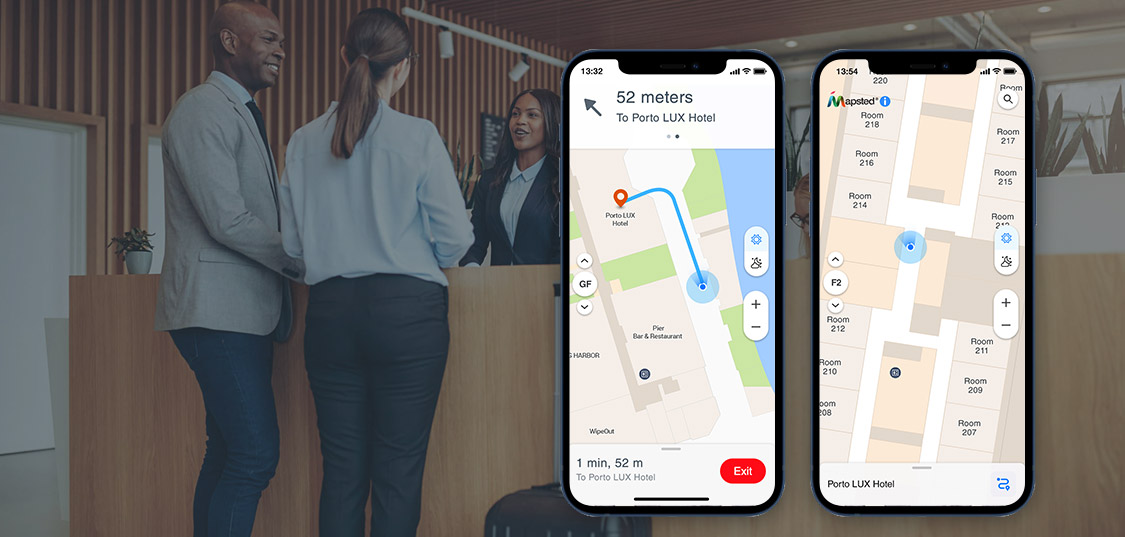 Let's say a guest is strolling past the resort theater one morning. Using hyperlocal intelligent marketing technology, guests will automatically be notified via smartphone push notification that there is a show being performed in that theatre later on in the evening. If the nearby à la carte restaurant is having a special dinner tonight, our localized marketing technology will be able to send out a message to everyone within a specified region, informing them about this as well. 
This type of targeted marketing ensures your guests will never miss out on their favorite activities around the resort. In addition, having the ability to send notifications based on location and guest behaviour, means you're only sending them timely, relevant messages they actually want to see.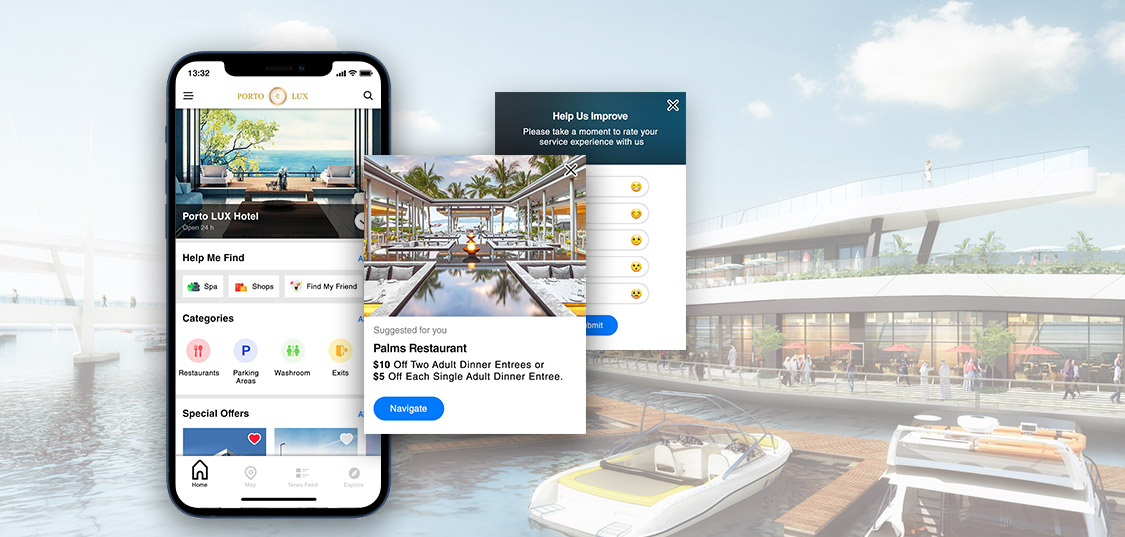 And our location marketing technology for resorts doesn't just keep them up to date with what's happening nearby. We also help your visitors easily find their way to the events and amenities they're looking for. When guests receive an event notification, for example, they have the option of using our integrated indoor positioning platform to guide them, using turn-by-turn directions, to where they need to be.
The Importance of Hyperlocal Marketing: Why It Matters
The main purpose of using hyperlocal marketing is to deliver a personalized customer experience to your guests by keeping them informed and allowing you to drive foot traffic to the physical locations around your resort which will help you boost revenue. 
Aside from resorts, many users now expect local search results to take precedence over wide results, even when they do not explicitly state they're looking for local results. Data from a study conducted by Google suggests that local searches without "near me" or other location qualifiers (such as postal codes or city names) have grown 150% faster than searches including "near me". This means that many users now expect Google to automatically take their location into account when serving results. 
This data may not seem significant at first glance, but it does represent a seismic shift in consumer attitudes towards real-time geolocation tracking and how location data can be used to provide more relevant, accurate results for searches.
The same people who are expecting to find nearby searches are the ones who will be visiting your resorts, so why not provide them with hyperlocal intelligent marketing? This technology will exceed their expectations because they won't even need to search for amenities near them. Information about events or locations near where they are on the resort will be easily accessible via smartphone push notification, along with relevant offers and discounts. 
Marketing on resorts requires a wide variety of promotional tools and tactics. If you market your resort successfully and keep improving your guest experience, you will see increased bookings, more positive reviews online, and many returning visitors.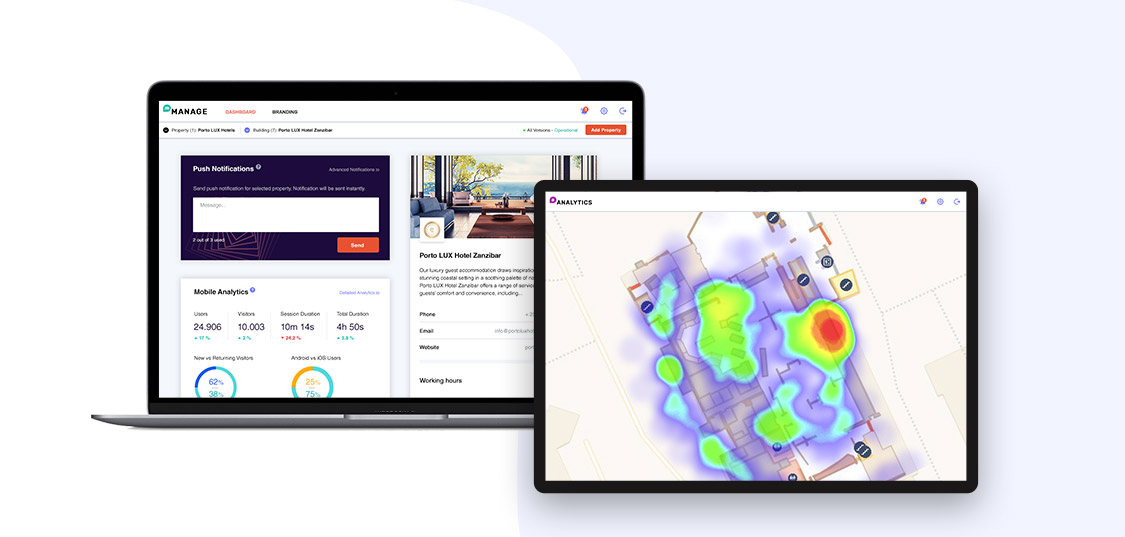 To learn more about our hyperlocal intelligent marketing technology, visit us today at www.mapsted.com
Frequently Asked Questions
Q1. What is location marketing?
Ans. Location marketing is a marketing approach, that targets people based on their proximity to a geofenced focal point. It allows marketers to send messages relevant to their needs based on behavior, location, and past transactions.
Q2. What is an example of location marketing?
Ans. When people are in a resort, location marketers use location data, interest-based data, and proximity data collected from smartphones to suggest restaurant foods, or favorite genre movies playing in a nearby plaza.
Q3. Which is the best location marketing tool?
Ans. If you're looking for an all-in-one location marketing solution that serves both customers and your marketers, there is no need to look past Mapsted's location marketing solution. It allows targeting users based on location intel to drive buying behavior or simply guide them to a nearby store.
Q4. Is location-based marketing effective?
Ans. Location-based marketing is not just about enhancing the in-store experience for buyers, but also about spreading the word about your brands and products. Location marketing is a low-cost advertising strategy versus spray-and-pray campaigns.
Q5. What does the future look like for location-based marketers?
Ans. Location-based marketing has shown promising results and is here to stay. It's the chosen method by marketers to grow their sales chart and brand identity. Given how easy it is to adopt the strategy, it's not just a handful of micro brands that are choosing location-based marketing but also conglomerates.