August 01, 2023
Categories:
Technology Trends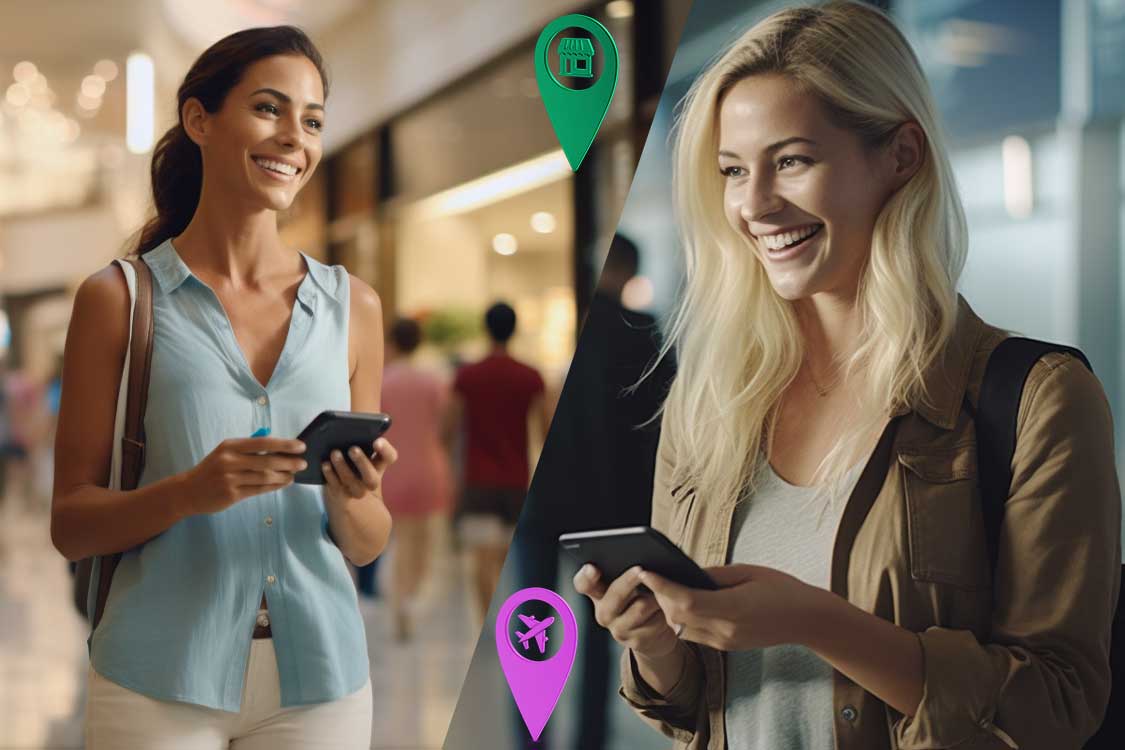 Various indoor location tracking services been introduced to the world in the past year. These technologies create a lot of change in the way many important tasks are being carried out in various organizations. Location-based services play a huge part in changing the world. The digital era we live in is heavily influenced by various gadgets giving us access to these services, making our lives easier.
When Global Positioning Systems (GPS) were introduced to the world, a lot of changes happened. Today, we can get anywhere faster because of the location-based services GPS enables. People all around the world use navigation, tracking location sharing and other such services almost every day. This has changed the definition of maps.
Today, many companies use indoor location monitoring technology – a navigation system for people and objects in a large indoor space. It works with a downloaded application on a smartphone to access location monitoring features.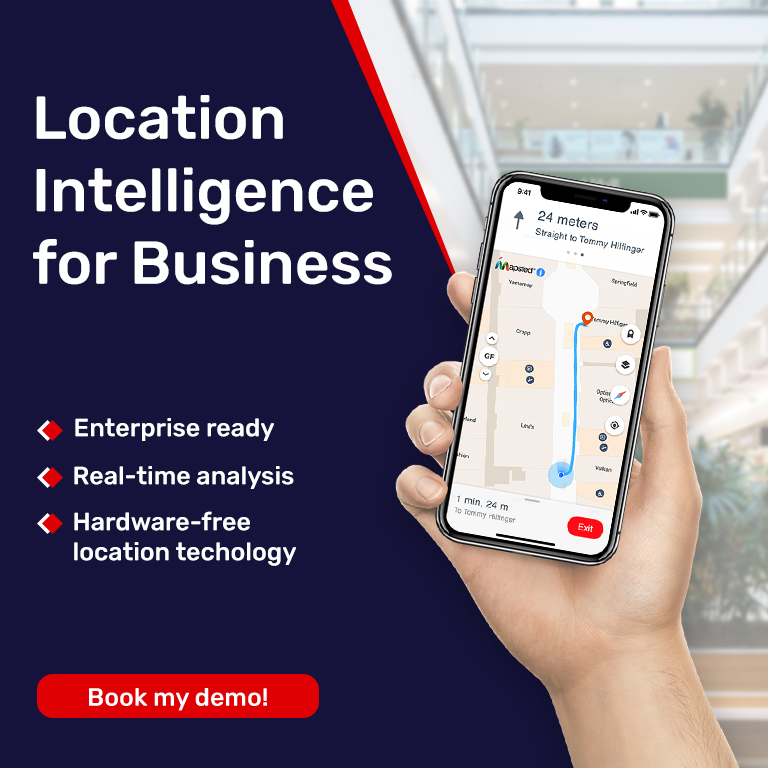 1. Theme Parks and Resorts
Theme parks and resorts with huge indoor spaces can be very confusing for visitors, especially those visiting for the first time. With the help of indoor location tracking, guests can easily know where they are and what is around them. Consequently, this helps them in planning their trips to avoid stress and save time. This can be accessed with the help of an application that the user can download on their smartphones, where they can access the detailed digital map.
2. Shopping Malls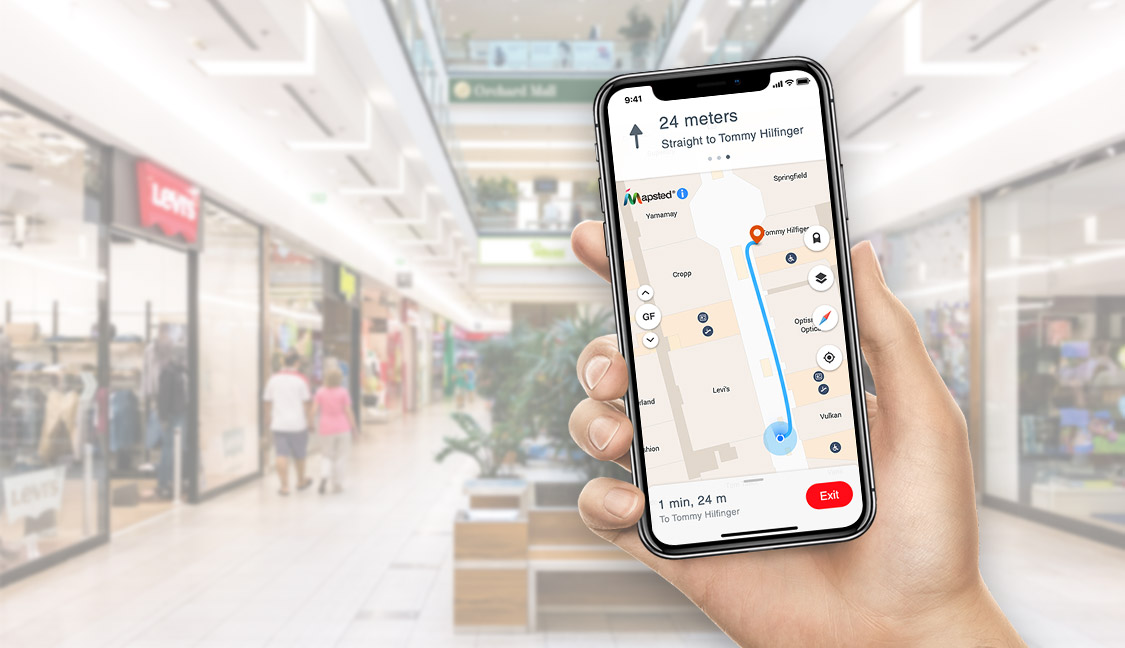 There are many large shopping malls around the world with large indoor spaces and complex infrastructure. Location tracking technology can help improve customer experience and manage spaces. An indoor positioning system can enable more features. Especially for shopping malls, analytics and location-based marketing can create smart shopping experiences for visitors with highly targeted advertisements and alerts. Shoppers get relevant information about what is easily accessible to them based on their location.
3. Healthcare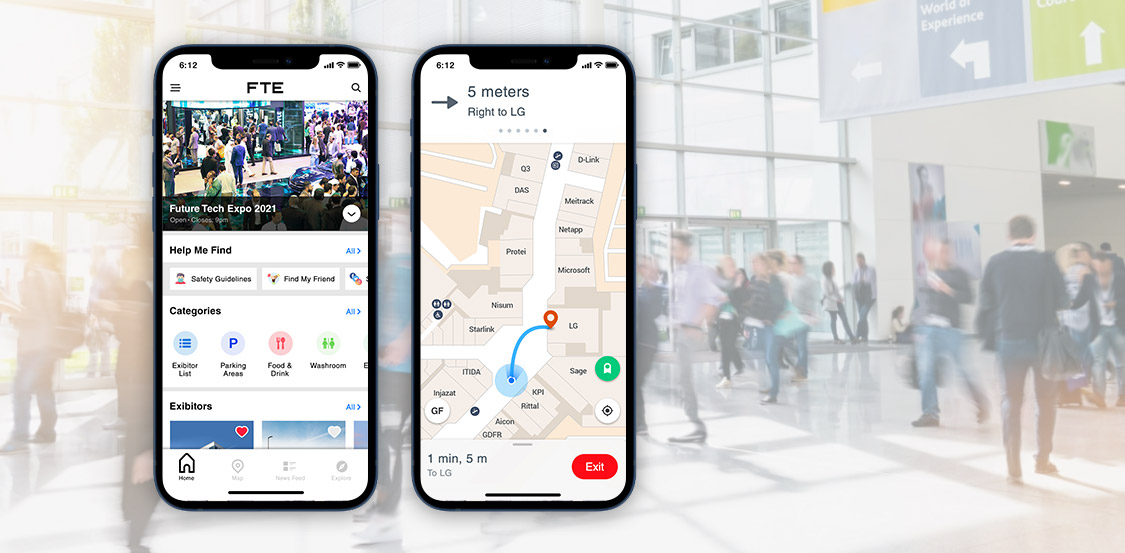 Many hospitals have large indoor spaces and complex infrastructures. An indoor location tracking system can help in carrying out important tasks easily. Patients can navigate their ways to the right rooms for their appointments. They can also see the map of the hospital on the app and see their live location as well. Doctors and other hospital staff can find each other using the app. This will help to avoid delays in emergencies.
4. Higher Education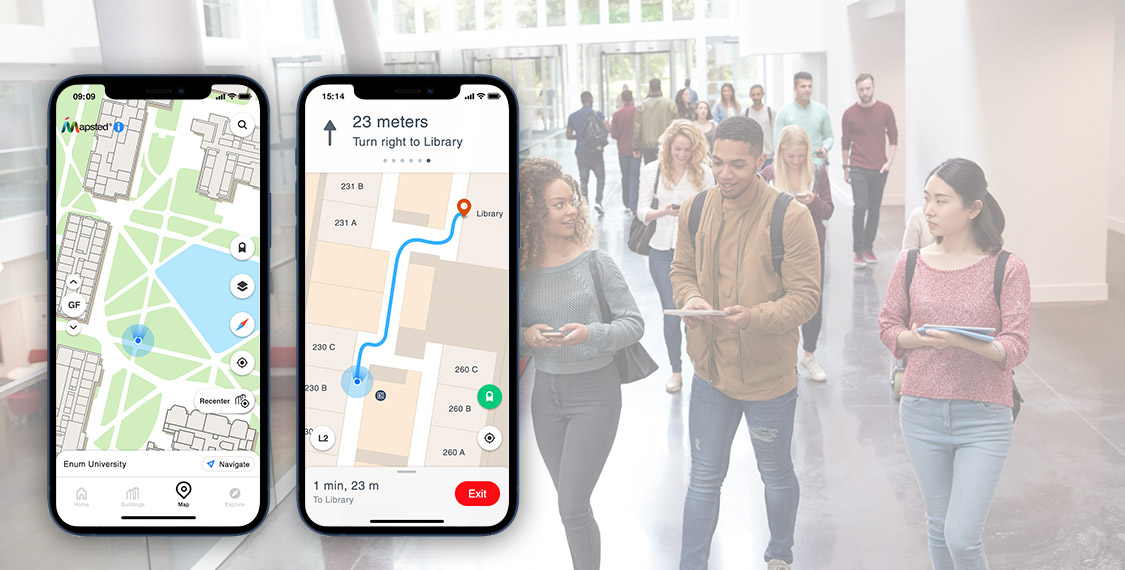 There are universities around the world that have huge campuses and for the freshers, it can be confusing and stressful to find the right way around. Indoor location tracking technology can help in creating a smart campus experience for students. They can easily send their location to their peers and navigate their way to them. This will help them plan their days and avoid missing classes. These apps can even alert them about events happening around them on campus. Students can receive updates regarding everything happening around the campus so they can plan their days.
5. Convention Centers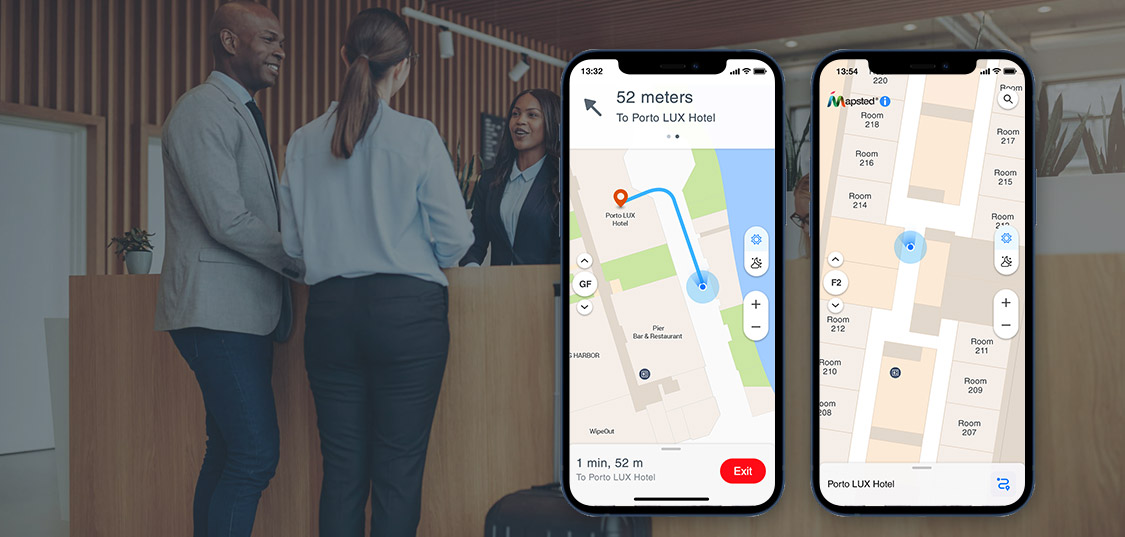 These spaces host large-scale events like trade fairs, product launches, exhibitions, etc. These events usually go on for more than a day. With indoor location tracking, it will be easy for the management to guide the visitors in the right direction inside the venue. Visitors can decide where they want to head based on the map and their current location. This will help in making the event experience a pleasant one.
6. Zoo Parks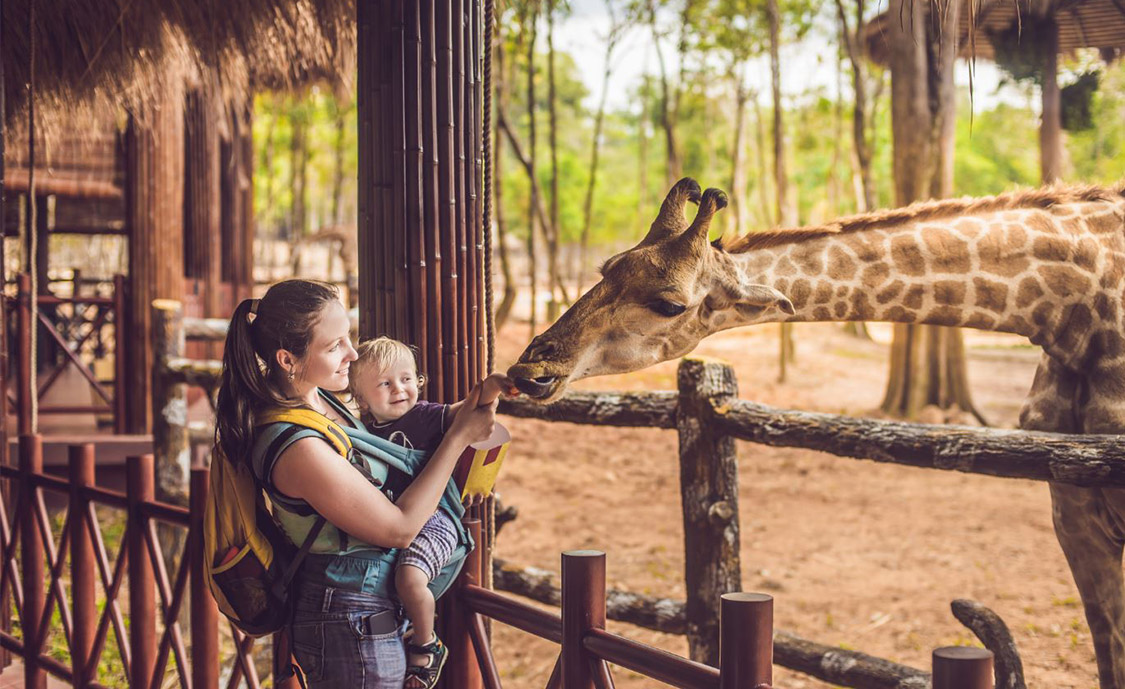 Visitors would need a guide to go around the zoo since it's usually large and has various sections to visit. With indoor tracking technology, visitors can know where they are heading and visit every section without getting lost. Since a zoo usually has many children visiting, an indoor tracking system would make it easier for parents to keep an eye on their children. Even during emergencies, an alert can be sent to all users, and they can be guided to the nearest exit as soon as possible.
7. Corporate Offices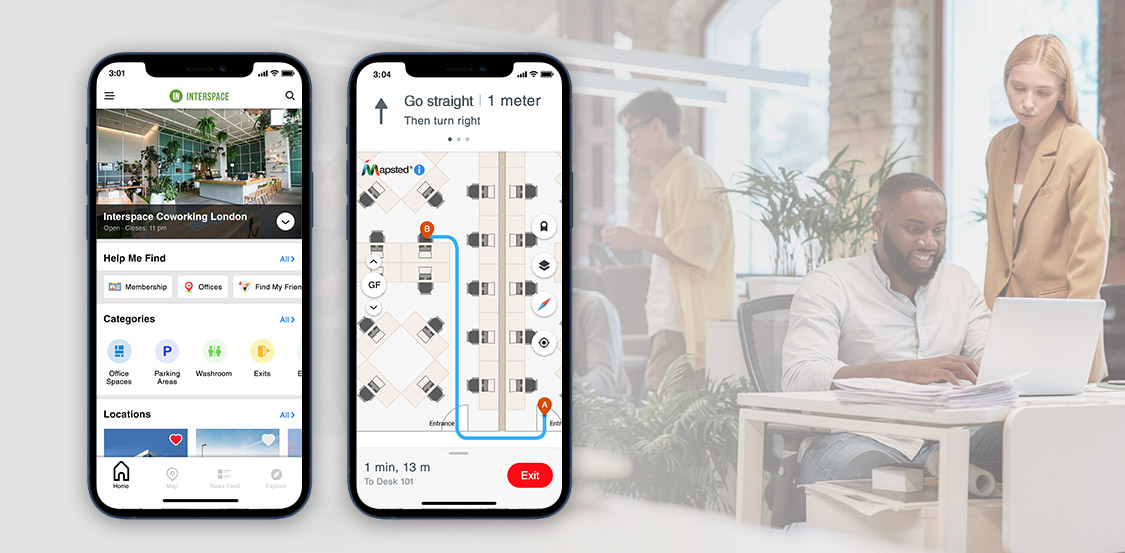 Large enterprises have huge corporate campuses with various departments. Indoor monitoring technology can make managing the building easier, especially in these post-pandemic times, where offices are re-opening safely by following safety procedures. Indoor tracking can help employees know exactly where to go without having to physically ask others for directions. They can also book rooms for meetings and check for their availability on the app. An indoor map will make it easier for employees to know about the resources available around them. Indoor tracking can also help in keeping a check on all assets and their statuses.
8. Transportation Hubs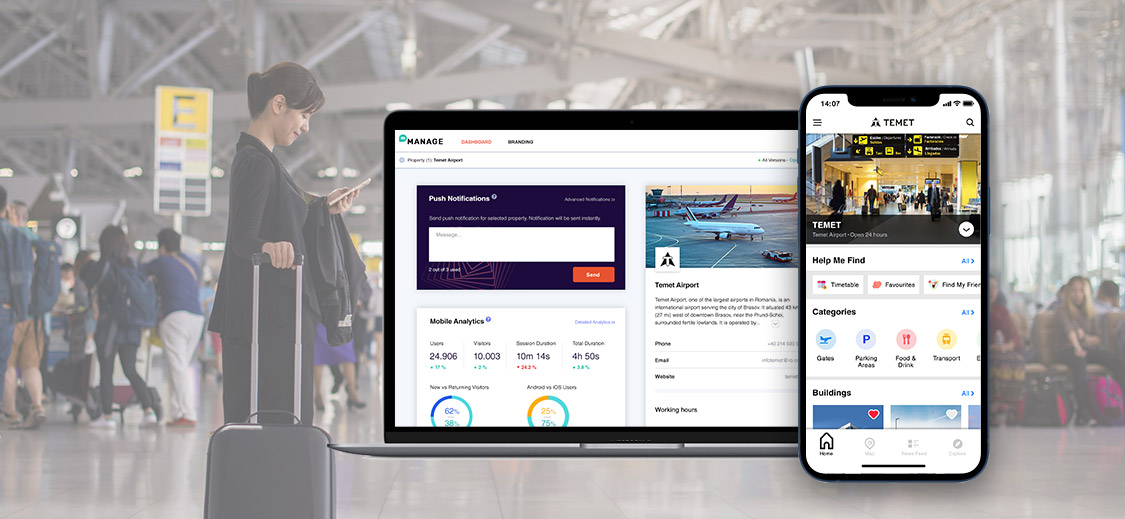 Large airports, railways and bus stations are some of the most crowded places, especially in cities. It can be difficult for people to find their ways through such indoor spaces. People can use the indoor map to find their ways around and to know where they are. Overcrowding can be avoided by guiding people to navigate less crowded ways. This will help to manage foot traffic around a busy airport/railway station. Transportation hubs can create a smart travel experience with the help of indoor navigation.
How to Pick the Right Indoor Position System for Tracking Solutions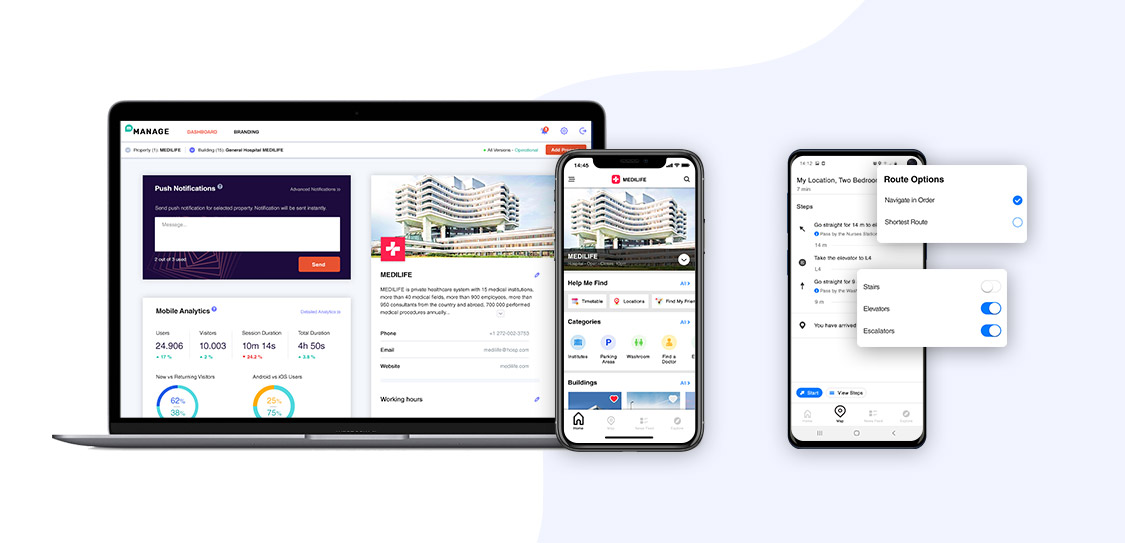 There are various types of indoor positioning systems on the market. To choose the right one, it is important to know what you should expect from it. Based on your purpose, you can look at various indoor positioning systems using different technology to do the work.
1. Accuracy
The first thing you must look into is the level of accuracy you need from the positioning system. That wholly depends on what kind of result you are expecting from the system. In larger spaces, accuracy would be a challenge so you will have to go for a system that depends on hardware, a lot of planning will be required for setting up the system. You will also have to keep in mind the various barriers like doors, walls, shelves, etc., that can block out signals and restrict accuracy.
2. Cost
If you are planning to create a budget to buy an indoor positioning system, you must know these three basic things you will have to spend money on. Installations, tag costs and access points. Installations depend on the type of technology you opt for. You will need to set up beacons for a BLE system, or Wi-Fi receptors for A Wi-Fi-based system. You will also have to strategically plan your setup in the indoor space so the hardware installations can work properly and give accurate results.
3. Maintenance
If your Indoor space is huge and you are installing a hardware-based indoor positioning system, then you will need to spend money on regular maintenance of the installations. Beacon-based systems need regular checkups since they are battery-based. There are options for choosing a hardware-free indoor positioning system that does not require Bluetooth beacons or Wi-Fi installations.
Conclusion
There are many basic technologies available right now such as BLE, Wi-Fi, RFID, and many others. The market for indoor intelligence solutions is growing day by day because of the vast benefits that can take a business to the next level. Various developments are happening in these technologies making them more advanced.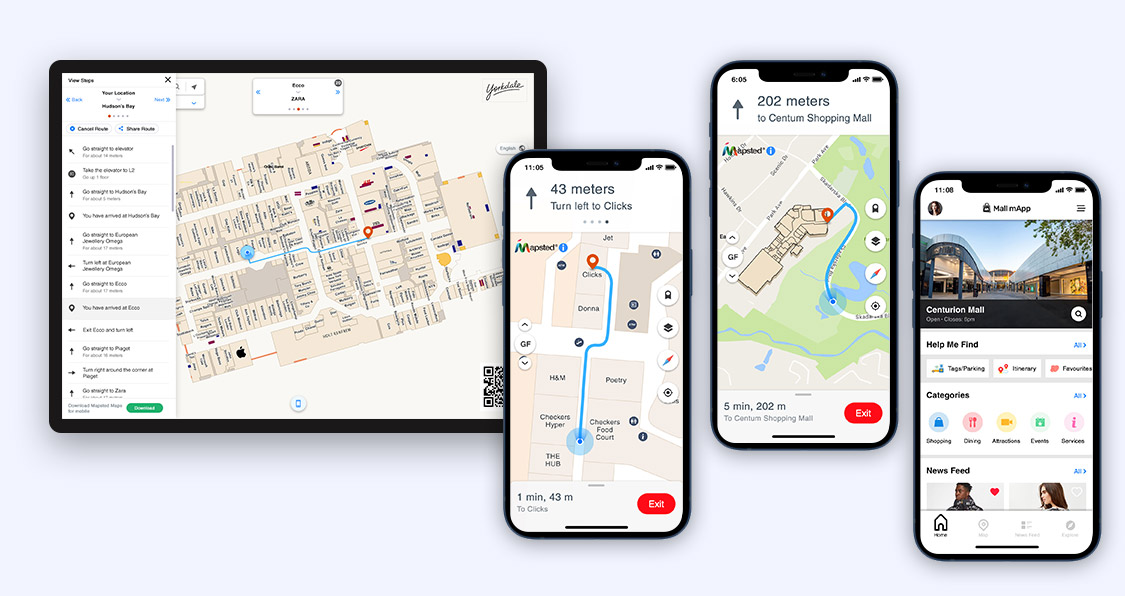 In the coming future, we will see indoor location solutions become as important as GPS in every industry. These systems rely on hardware appliances that need timely maintenance, but Mapsted's advanced indoor location-based solutions are completely hardware-free. They have one of the world's leading technologies. Mapsted offers end-to-end indoor intelligence solutions for various industries like healthcare, higher education, resorts, shopping malls and many others.
If you enjoyed reading this blog, you might want to read our blogs on Facility Management Technology Trends in 2023 and Beyond Bluetooth: The Next Frontier of Indoor Navigation.
Frequently Asked Questions
Q: What technologies are available for indoor location tracking?
A: Currently, choices are limited to the following technologies:
Ultrawideband (UWB)
Bluetooth beacons (BLE)
Infrared (IR)
Wi-Fi
Proximity-based system
Acoustic system
Q: Can GPS work indoors?
A: Today, several technologies exist that replace GPS for indoor localization. Why? Because GPS signals cannot pass through walls and other obstacles, making location data highly speculative. GPS cannot pinpoint targets within a metre, whereas UWB and BLE can.
Q: How valuable is indoor navigation?
A: Turn-by-turn navigation is not just a feature of outdoor GPS devices. Several technologies and smartphone sensors enable location intel to be displayed on the screen to assist users in navigating unfamiliar environments. They reduce time spent locating what users require and improve the user experience.
Q: Where can location tracking technology be used?
A: Location tracking technology can be useful in malls, hospitals, big-box stores, factories, sporting arenas and other places where people congregate. It not only displays points of interest but also keeps track of live analytics data to assist administrators in managing the operation and regulating traffic using location intel.
Q: What is indoor mapping?
A: In simpler terms, it's the process of creating a digital floor plan with interactive data depicting on-site features. The primary function of indoor mapping is to show people how to navigate indoor spaces and locate assets or people on a virtual map.